Leah Remini: No Regrets On Bitter Break From Scientology
"I feel more myself and I don't think I could continue to grow from this had I not left."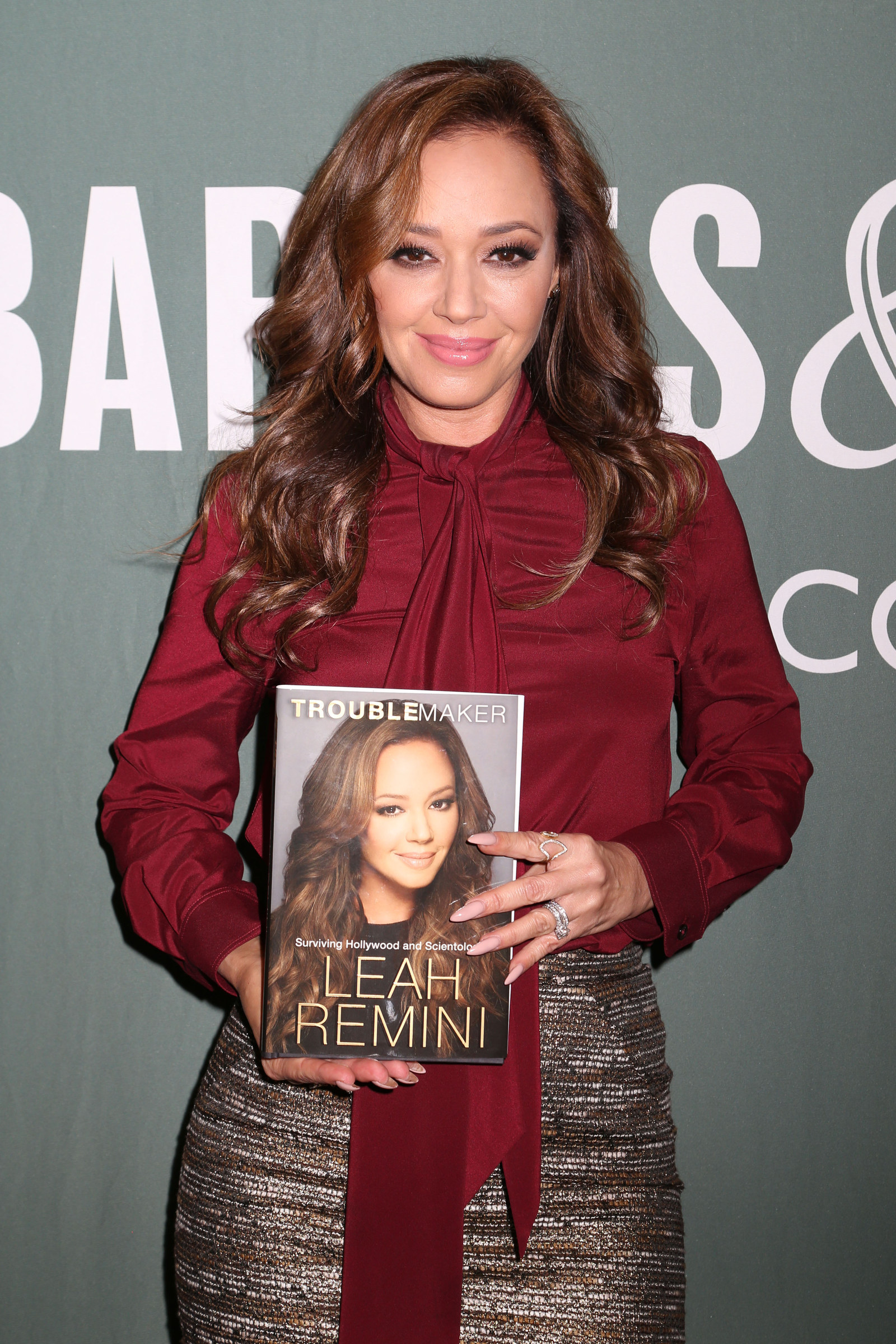 With her tell-all book on Scientology officially out, Leah Remini on Wednesday said she has no regrets about ending her 30-year relationship with a church that has called her "a shallow, spoiled individual."

Still, at an event in New York for the debut of her book Troublemaker: Surviving Hollywood and Scientology, the television star said she also didn't necessarily regret joining the Church of Scientology.
"I can't say I regret leaving, and I can't say I regret having the experience either," The King of Queens star told the crowd.
That said, since leaving the church two years ago, "I feel more myself and I don't think I could continue to grow from this had I not left."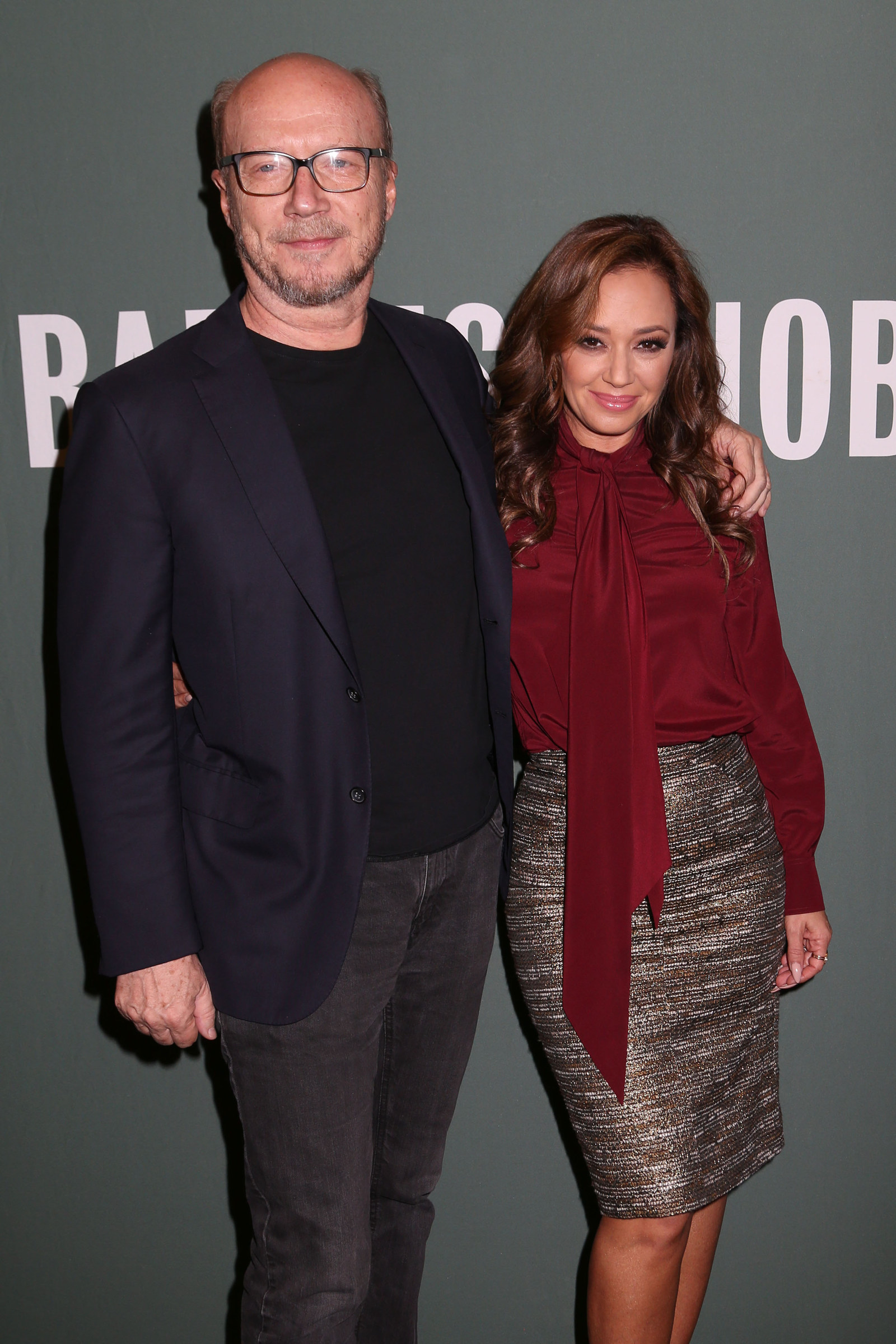 Troublemaker goes into revealing detail about her many years within the Church of Scientology, including her memories of serving in its upper ranks along with other high-profile member celebrities, such as Tom Cruise and John Travolta.

Remini was sitting in knowing company Wednesday at Barnes & Noble with Paul Haggis, an academy-award winning filmmaker who left Scientology in 2009 after joining in the 1970s as a young screenwriter.
The pair engaged in a frank discussion about their respective experiences with the Scientology, with Haggis calling the church "a dwindling cult."
He told The New Yorker in 2011 that he started out feeling like Scientology was the underdog and was moved by the "feeling of camaraderie" of "all these atheists looking for something to believe in, and all these loners looking for a club to join."
Remini, a second-generation Scientologist, joined the church when she was 9 years old. She said it gave her a sense of confidence as a young actor after taking courses on how "to talk to people and own a room."
"As an actor, it's not easy to walk into a room with successful people like yourself and read a script," she said.
Haggis and Remini climbed the ranks of the church and held the position of senior Scientologist. In that role, they often counseled people who needed guidance or were at risk of being reported for breaking the church's many policies or rules.
When Haggis decided to leave the church, he said he drafted his resignation letters and emails in secret and kept them from his wife until just an hour before he sent them; he was afraid that she'd report him and foil his plan.
But his wife stood by him, even after he resigned, giving up her membership as well.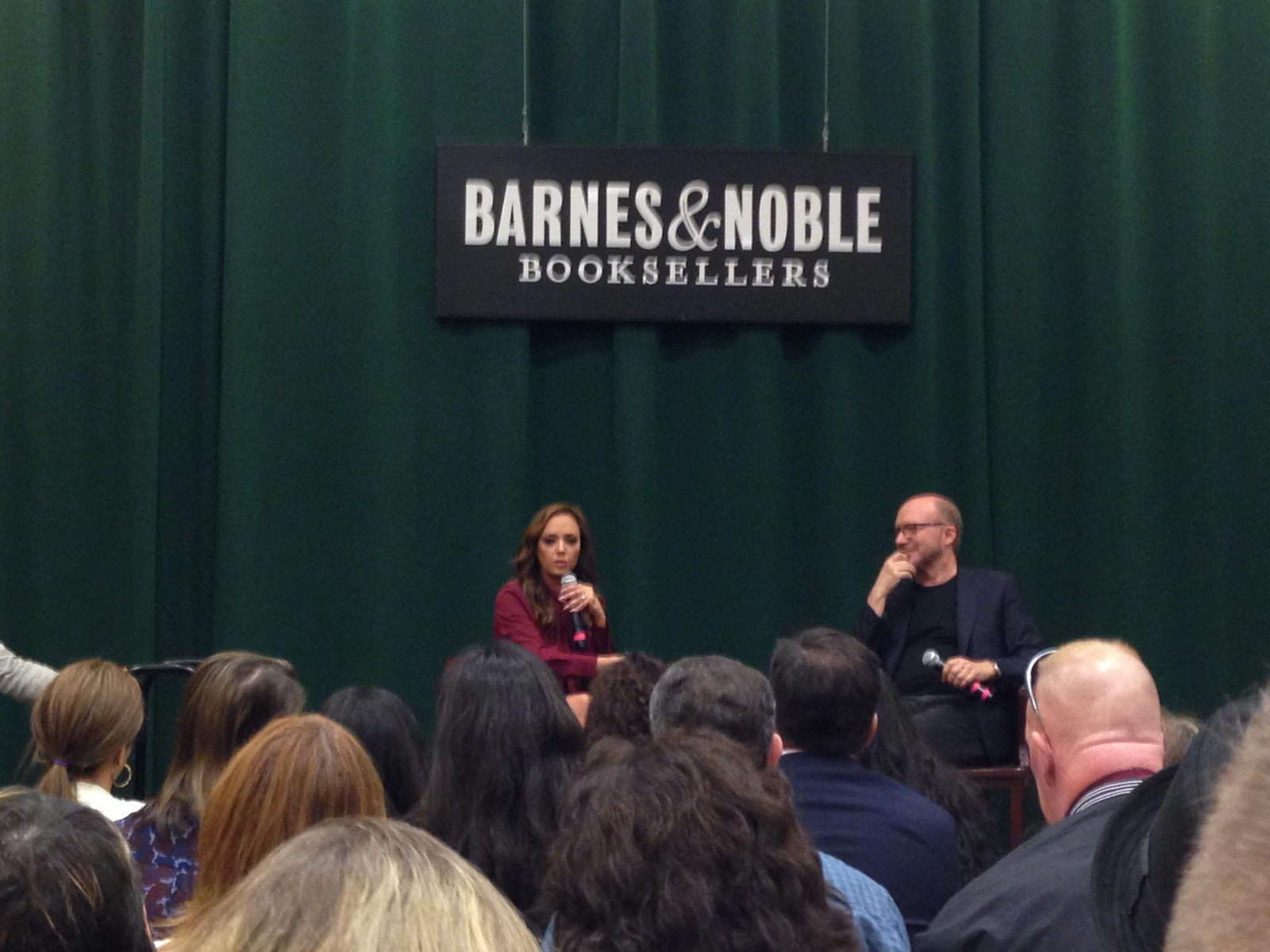 "When you decide you want to leave, you're giving up everything in your life," said Remini, who lost decades-old friendships after leaving the church in 2013.
She recalled being labeled a "suppressive person" after asking questions about the church leader's wife, Shelly Miscavige, who appeared to go missing in 2007.
Remini filed a Los Angeles police report regarding Miscavige's apparent disappearance after leaving the church; she said it was determined to be "unfounded."
Speaking at the event on Wednesday, Remini said she asked a detective if he had seen Miscavige "with his own eyes," but he couldn't provide her with any information.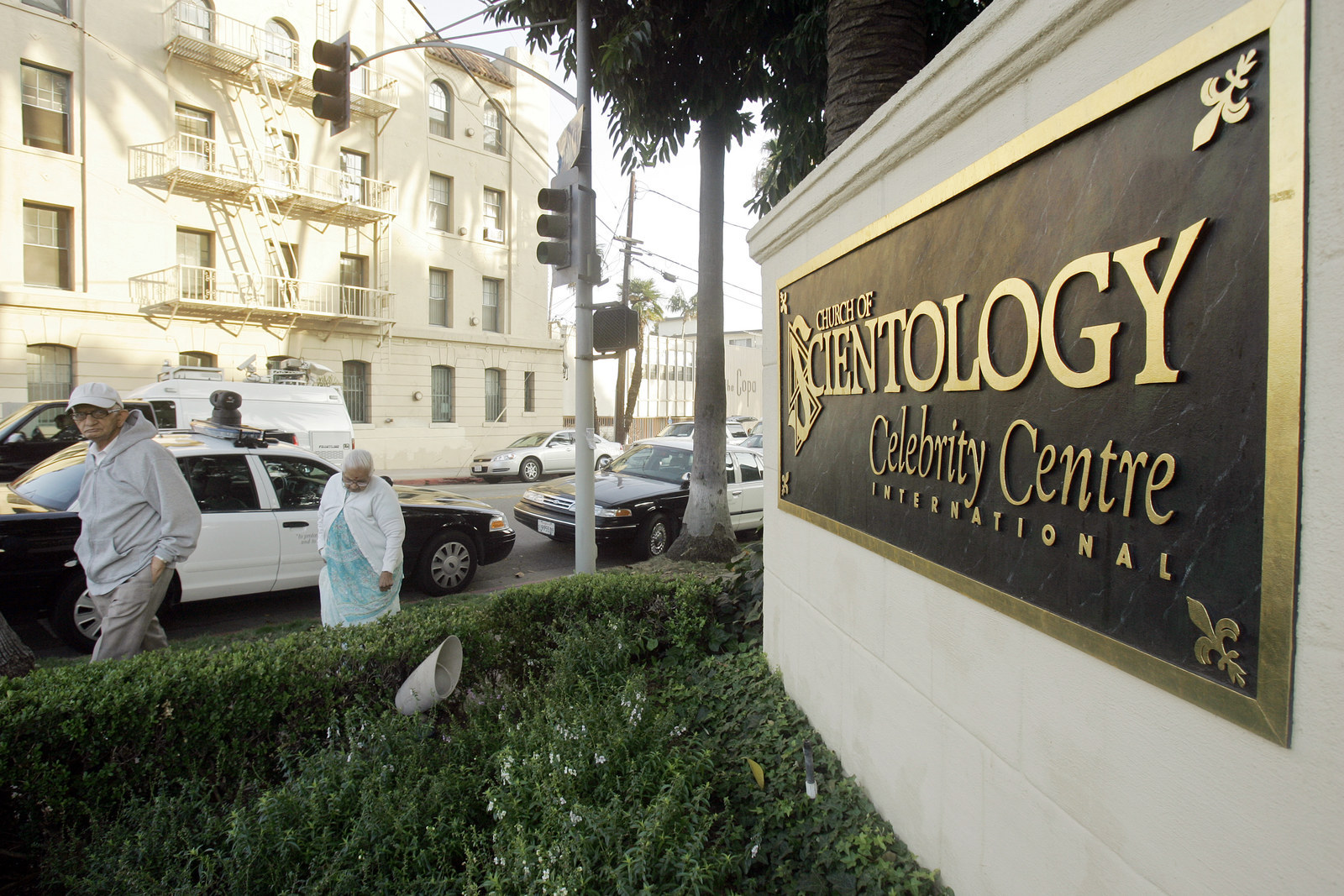 Haggis clearly enjoyed the role of Scientology rabble-rouser in responding to inquiries from the audience.
When asked about rumors of a secret jail in the church, Haggis said, "There are things we know personally and things we know through other people. And personally, I can say yes, there is one. It's called Rehabilitation Project Force, or RPF."
Remini fell out of her chair to applause and laughter from the audience.
"My lawyer is here!" she said.
Haggis continued to describe rumors about a more punitive type of jail for senior executives, which he has heard from several people with the same account.
He also accused the church of covering up some parishioner cancer deaths in an effort to maintain the appearance that it can heal such diseases.
"Wow," said Remini. "You're really going there, Paul."
Haggis said he missed Kevin Burke, a screenwriter, who asked Haggis to fire him when he resigned so he wouldn't have to endure the pain of breaking off the friendship.
Remini declined to name anyone specific that she missed from her decades spent in the church, joking that she was wearing fake eyelashes.
"The relationships at the end were heartbreaking," she said. "It hurt me more [that] they didn't have the integrity to stand by their friend and wouldn't stand up against things going on in the church. I don't miss people who stand for nothing. When it counts, Paul, it counts."