Oliver began the reportedly record-breaking segment by explaining that American households owe a total of $12 trillion in debt. About $436 billion of that debt is 90 days or more past due, he said.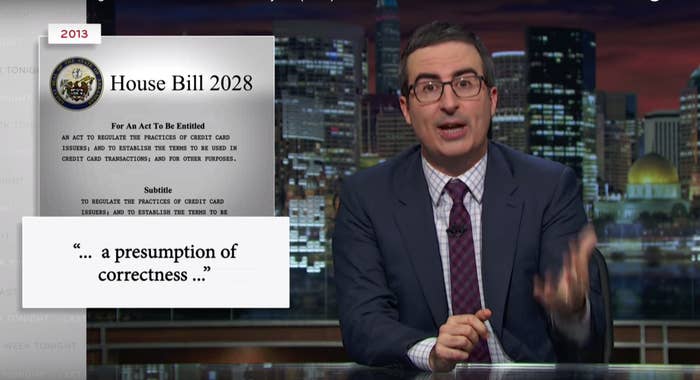 "Debt buying is a grimy business and it badly needs more oversight," he said. "As it stands, any idiot can get into it. And I can prove that to you, because I'm an idiot. And we started a debt-buying company. And it was disturbingly easy."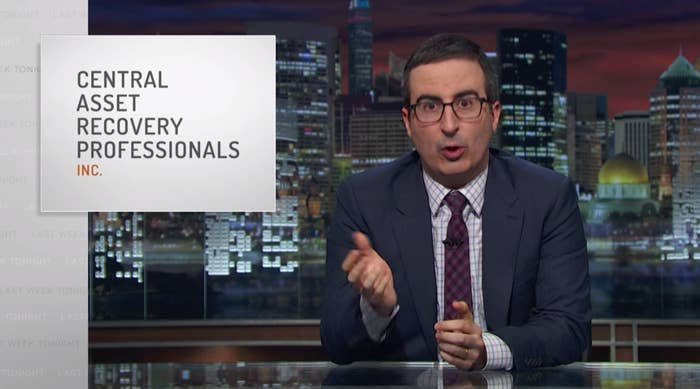 Oliver said the show created a debt-buying company called Central Asset Recovery Professionals, Inc., or "CARP, after the bottom-eating fish."
After the show set up a basic website and paid the $50 application fee, the company bought a $15 million medical debt portfolio for less than $60,000.
But instead of harassing debtors to pay up, Last Week Tonight decided to forgive it "because on one hand it's obviously the right thing to do but more importantly we'd be staging the largest one-time giveaway in television history."
Oprah Winfrey's famous 2004 car stunt, where all 276 audience members were given a $28,500 Pontiac sedan, has been lauded as the largest one-time giveaway. It amounted to roughly $8 million.
But with a single hit of an oversized red button, Oliver made television history by forgiving the debt of 9,000 people, which amounted to nearly $15 million.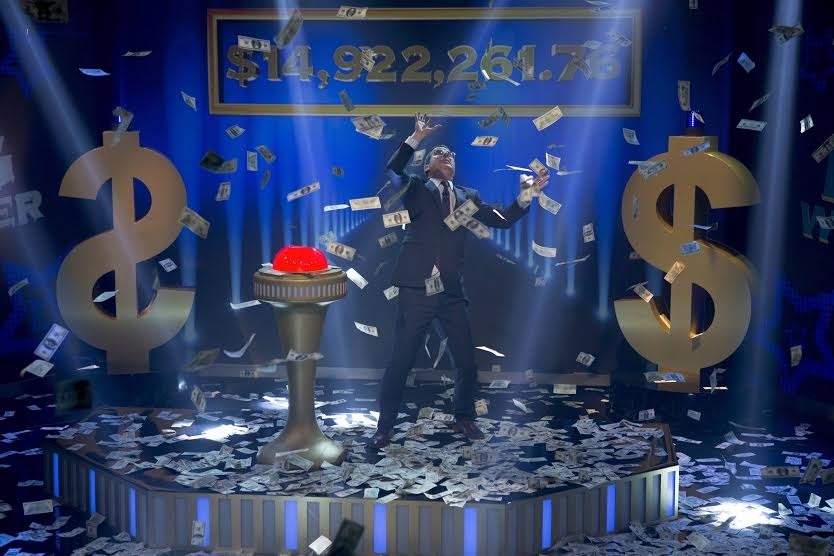 "We need much clearer rules and tougher oversight to protect consumers from ... companies like the one we set up," he said. "But the least we can do with this debt, that I can't fucking believe we are allowed to own, is give it away."
"Fuck you, Oprah!" he said just before hitting the button.
"I am the new queen of daytime talk!" he said.