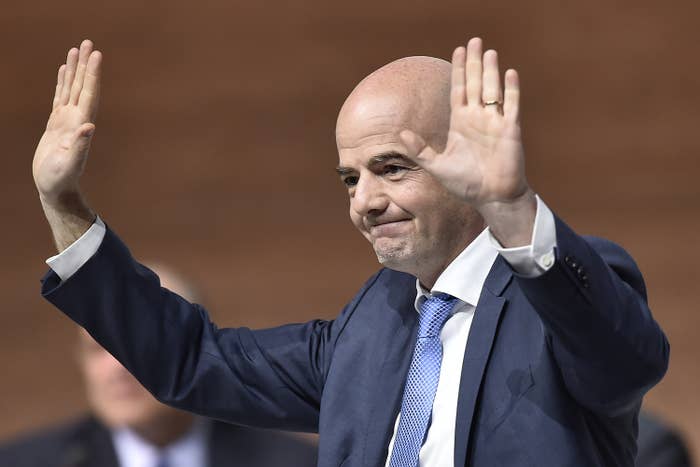 The Extraordinary FIFA Congress elected Gianni Infantino, a Swiss soccer administrator with the Union of European Football Association or UEFA since 2000 and general secretary since 2009, as its next President, a role that is considered the most powerful position in global sports.
Infantino received 115 votes in the Congress' second round of voting earning him the association's top position as president.
The newly elected president emphasized reform in his acceptance speech, which was a staple of his campaign platform.
"We will restore the image of FIFA and the respect of FIFA," he told FIFA's 207 voting members. "Many people in the world will applaud us and the work we do in the future."
He promised a "new era in FIFA where we can put again football in the center of the stage."
The election comes nine months after the world's leading soccer association became ensnared by U.S. Justice Department corruption allegations related to a 24-year television contract bribing scandal. The Justice Department claims FIFA received over $150 million in bribes from U.S., Central and South American sports marketing companies.
The association's leadership quickly crumbled. Several high-ranking FIFA officials were arrested. Sepp Blatter, FIFA's former president, and Michel Platini, UEFA president and Blatter's expected successor, were banned from FIFA in December for eight years. They were also required to pay around $50,000 and $80,000 in respective fines.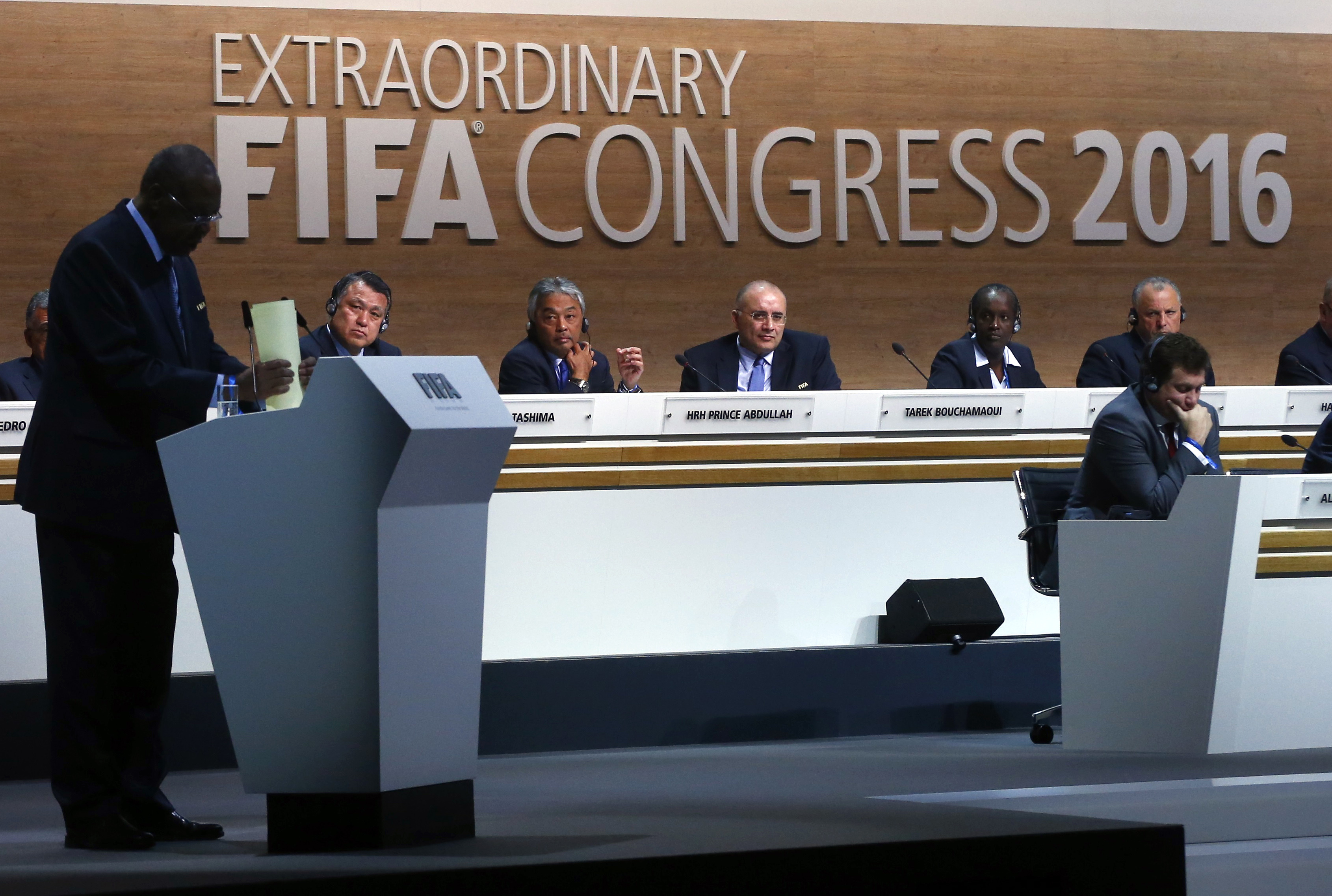 Infantino enters the FIFA presidency in the midst of major reforms to the organization. Just hours before the election on Friday, FIFAs members passed a watershed reform package aimed at rebuilding the organization's credibility.
Its most significant reform replaces its notoriously corrupt FIFA Executive Committee with the FIFA Council, which will be responsible for setting the organization's direction. The General Secretariat will oversee the operational and commercial actions that are necessary to implement those reforms.
In an effort to "create a more diverse decision-making environment and culture," at least one woman will be elected as a Council member per confederation, according to the organization's website detailing the adopted reforms.
"Football has gone through sad times, moments of crisis," said Infantino. "But those times are over now. We need to go forward. We need to implement the reforms and implement good governance and transparency."