The Eclipse Is In Less Than Three Days And People Say They Can't Find Gas
But gas stations say that everything is fine.
The country is days away from a once-in-a-century event — a total solar eclipse will cross the entire country and space nerds are excited AF.
People are traveling from all over the world to see the total solar eclipse along what's called the "path of totality," a strip of land that stretches from Central Oregon through South Carolina.
Some parts of Oregon have seen a flood of tourists, which residents are saying has left them totally low on gas.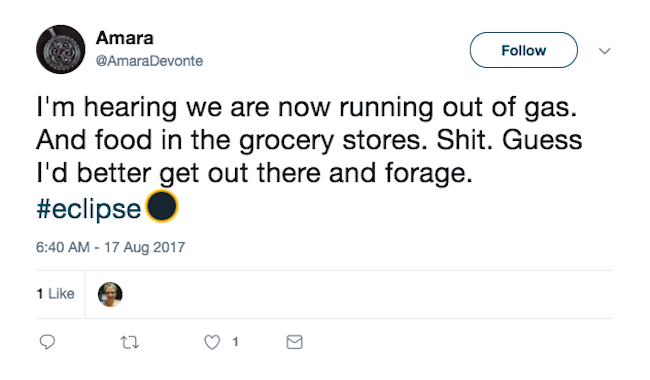 They're kind of losing their shit.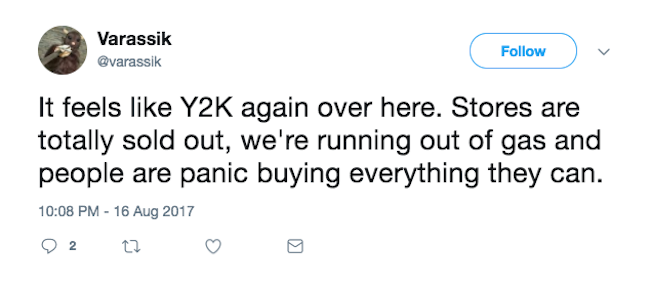 Otherwise quiet Oregon towns are now in chaos.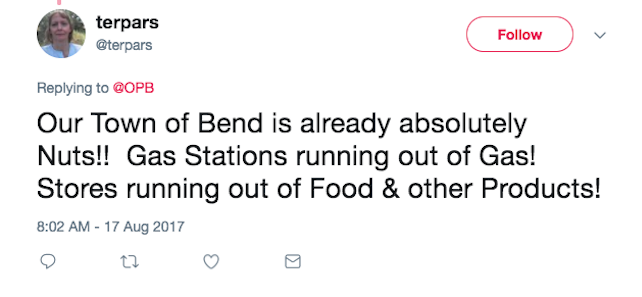 Manners have gone out the window.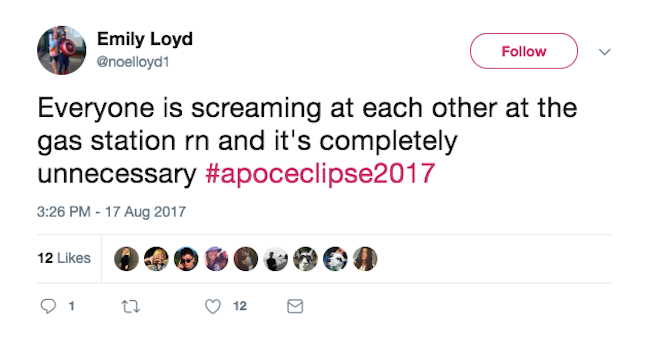 But despite all the uproar over dwindling resources, BuzzFeed News spoke with 12 gas stations in Central Oregon who told us that they have not run out of gas.
"No, our station has not run out of gas," Ana Gonzalez, the assistant manager of Shell in Madras, Oregon, told BuzzFeed News. "There is not a shortage of gas yet."
Gonzalez said that the Safeway gas station in Madras had run out of gas on Thursday, but replenished within a couple of hours.
"We've been pumping away," a Safeway customer service representative at the Madras location told BuzzFeed News.
The Oregon Office of Emergency Management told BuzzFeed News that it has received reports of fuel issues on the Oregon Coast and in Central Oregon. But "these are inconveniences, not related to fuel shortages," a spokesperson added.
"The reports we're hearing are consistent with the anticipated initial surge or run on fuel as people head to the pumps to fuel up and top off their tanks in preparation for the eclipse," said a spokesperson with the agency. "While some extremely busy gas stations may temporarily run out of fuel, more deliveries are scheduled, and the terminals are confident in having adequate supply."
So despite all the freak-outs, Oregon gas stations still have fuel.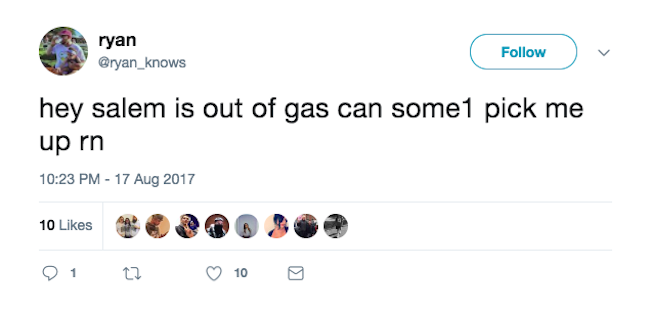 ---
Read all of BuzzFeed's eclipse coverage here.