The U.K. voted to leave the European Union on Thursday, which led to a whole cascade of events including the dramatic drop in value of the British pound and the resignation of the U.K. prime minister, David Cameron.
But all hell broke loose when people discovered that Milky Way Magic Stars packages have a disclaimer that they "should not be sold outside of the EU."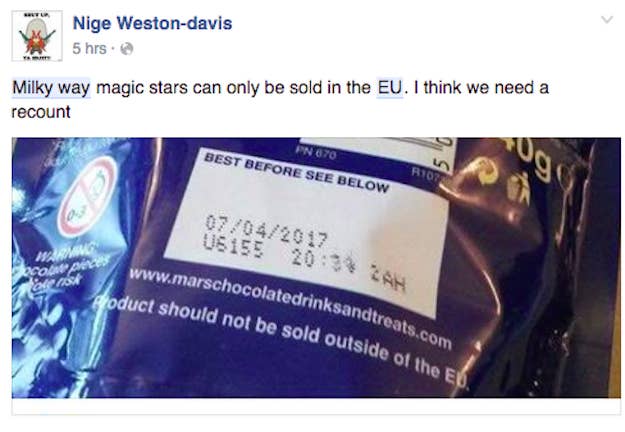 People could not understand how anyone overlooked this potential loss.
The news was devastating to some people.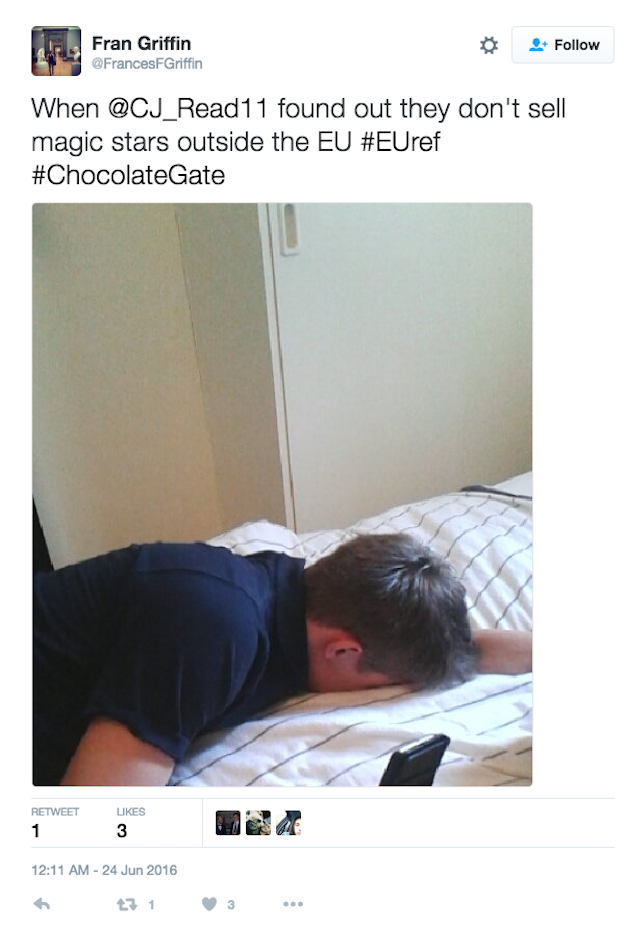 People started stockpiling these chocolates.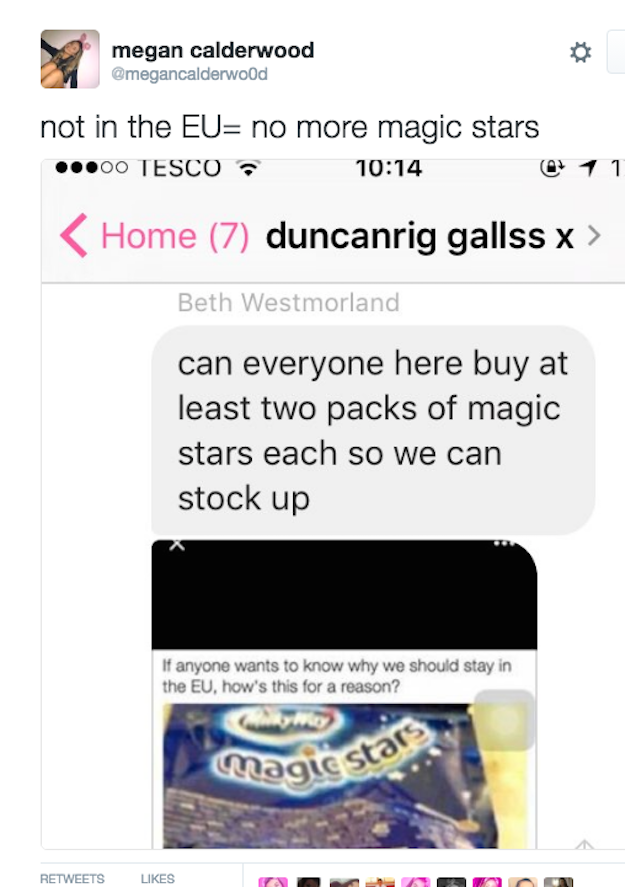 "I made my brother buy me 14 packets of Magic Stars out of pure panic," said one person.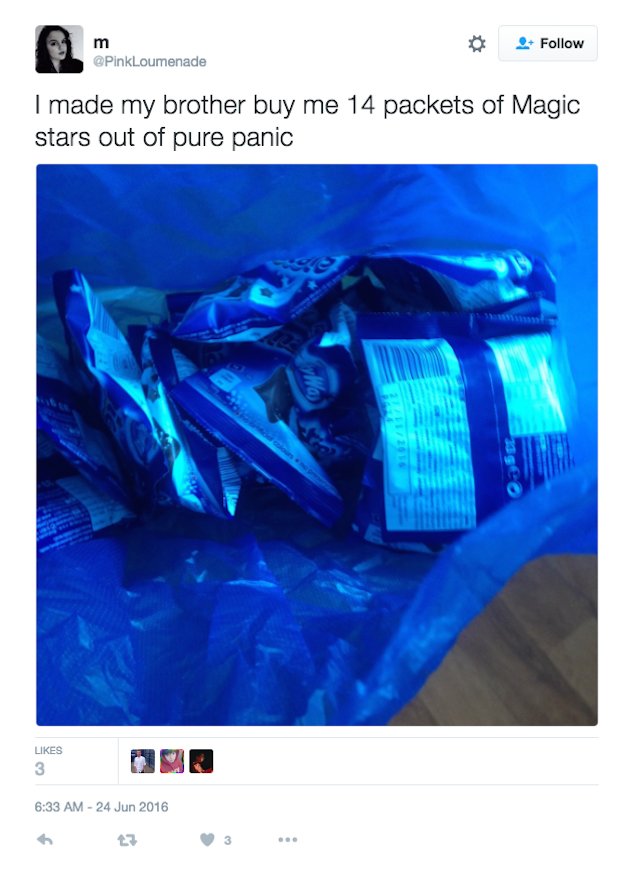 It was kind of mayhem.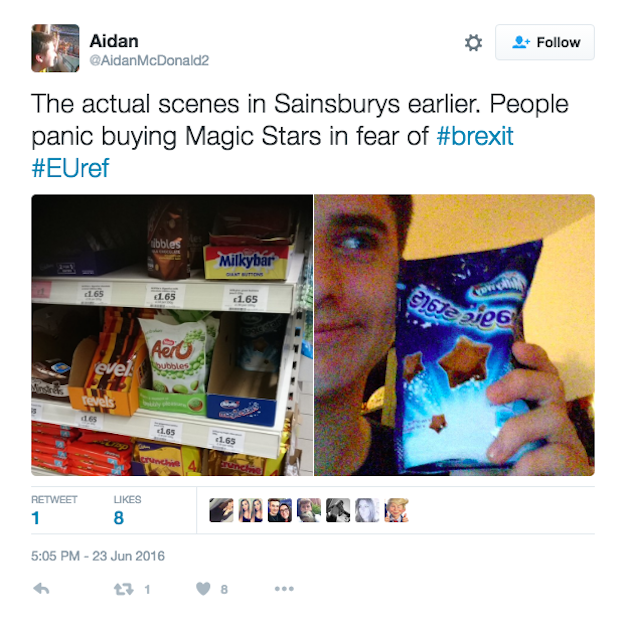 But where some people saw devastation, other people saw business.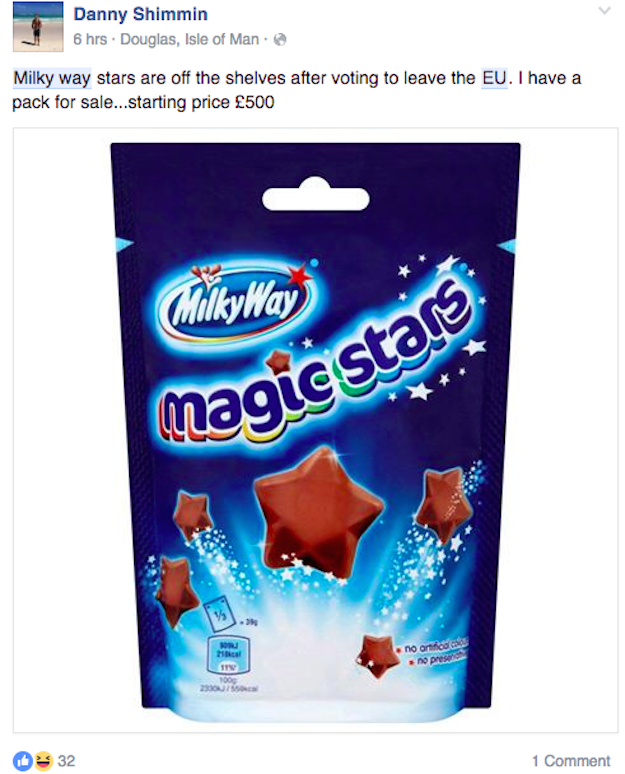 It sounded like a pretty viable business strategy to some.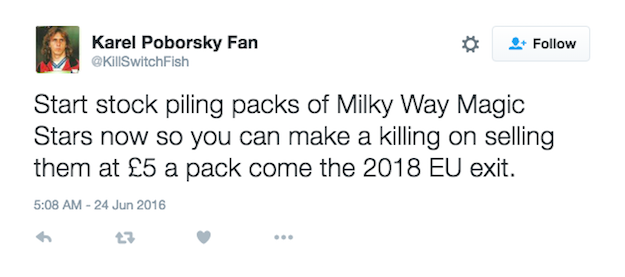 But all this fretting is for naught. BuzzFeed News confirmed with Milky Way nearly a month ago that its chocolates will still be available to the U.K. if it leaves the EU.
Your chocolates are safe.