This 2-Year-Old Girl Was Slapped With A $75 Ticket For Littering In An Alley
The Washington, DC, Department of Public Works Lead Inspector said the ticket will be dismissed.
The nation's capital is now home to the country's most adorable litterbug — a 2-year-old girl named Harper who was slapped with a $75 ticket for allegedly dumping unopened mail in an alley near her home.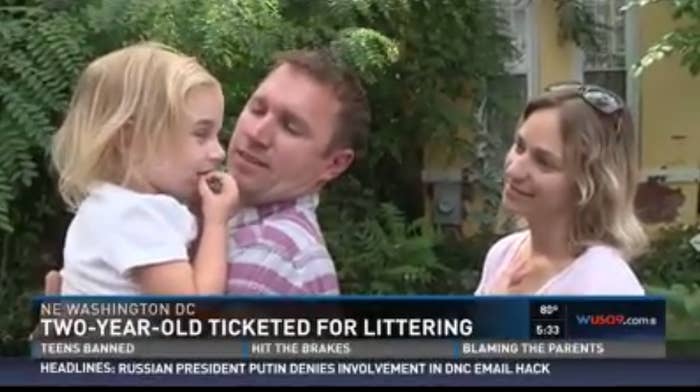 Harper Westover, from northeast Washington, DC, received a "notice of violation" from the Department of Public Works Thursday, reporting she was being fined $75 for allegedly dropping an unopened envelope addressed to her from Bucky's Buddies, a kids fan club out of the University of Wisconsin, Madison, according to the Washington Post.
Harper's mom, Theresa, who is an alum of the university, told WUSA 9 that she immediately called the inspector.
"I explained that she's not legally responsible for actions at the age of 2 and asked if she would rescind the ticket," she said. "And she basically said she wouldn't rescind the ticket."
Westover suspects the letter may have fallen out of the trash bin as garbage collectors carried trash bags down the alley and into a truck, she told the Washington Post.
Harper's dad, Chuck, alerted a local blog about the ticket and began a social media campaign to support his daughter under the hashtag #FreeHarper.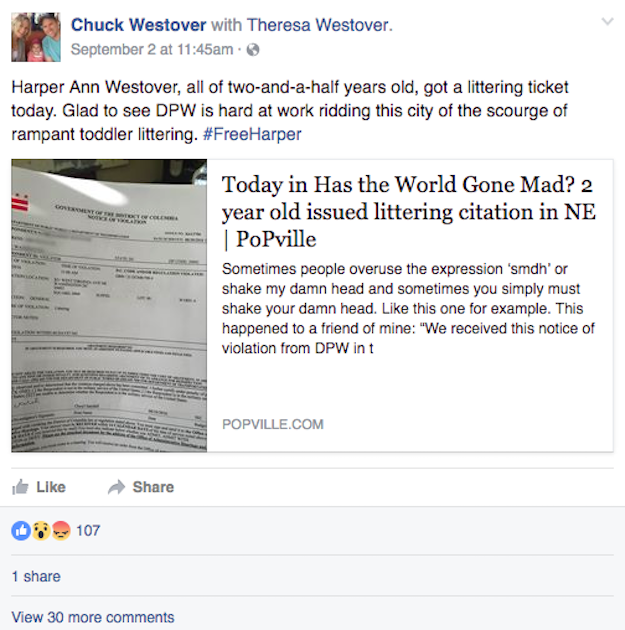 "That's insane that they would do that to a 2-year-old," Chuck told WUSA 9. "We're the ones always asking for the city to come out and clean up the alley."

Department of Public Works Lead Inspector Andre Lee told WUSA 9 that he's going to rescind that citation.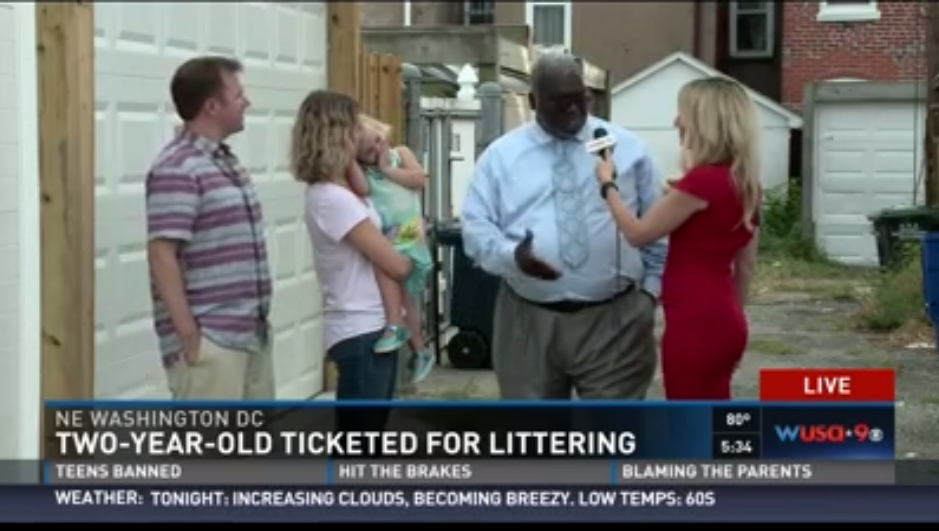 "I got a call there was a 2-year-old illegal dumper," he said. "She couldn't have done it."
"There was nothing wrong with the ticket except that it was a 2-year-old," he said. "It's dismissed but we're gong to clean this mess up."
The Department of Public Works did not immediately respond to BuzzFeed News' request for comment.