This is Rose Bennett, a 21-year-old mom and budding nurse in Pembroke Pines, Florida, and her 16-month old son, Ben.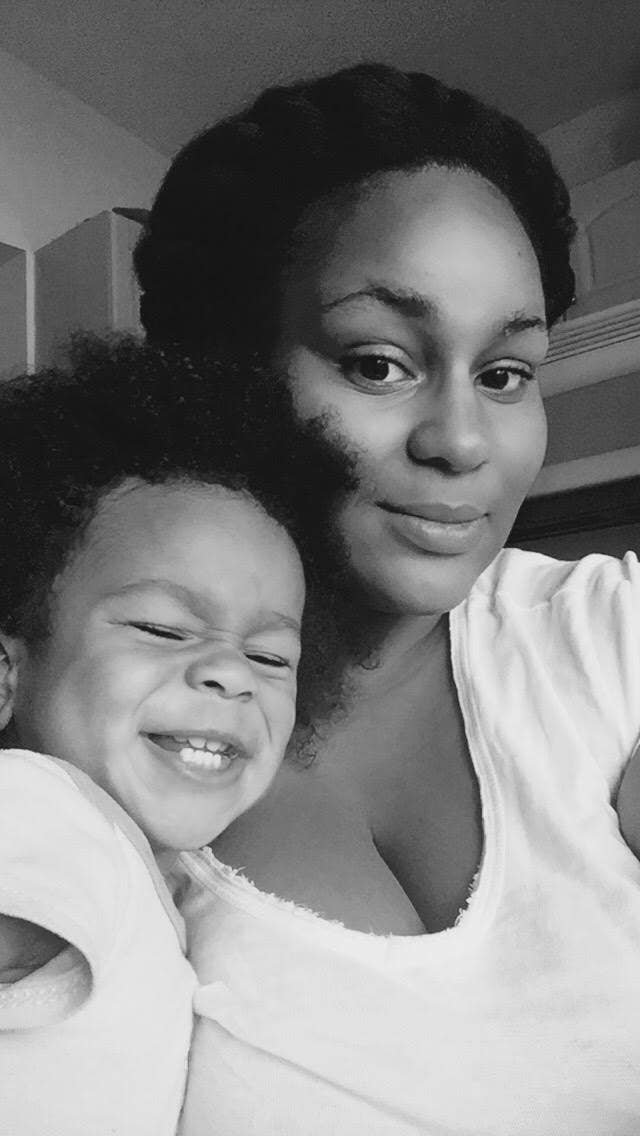 Bennett told BuzzFeed News she ran out of diapers for Ben last week and ran to her local Walmart to get another bag.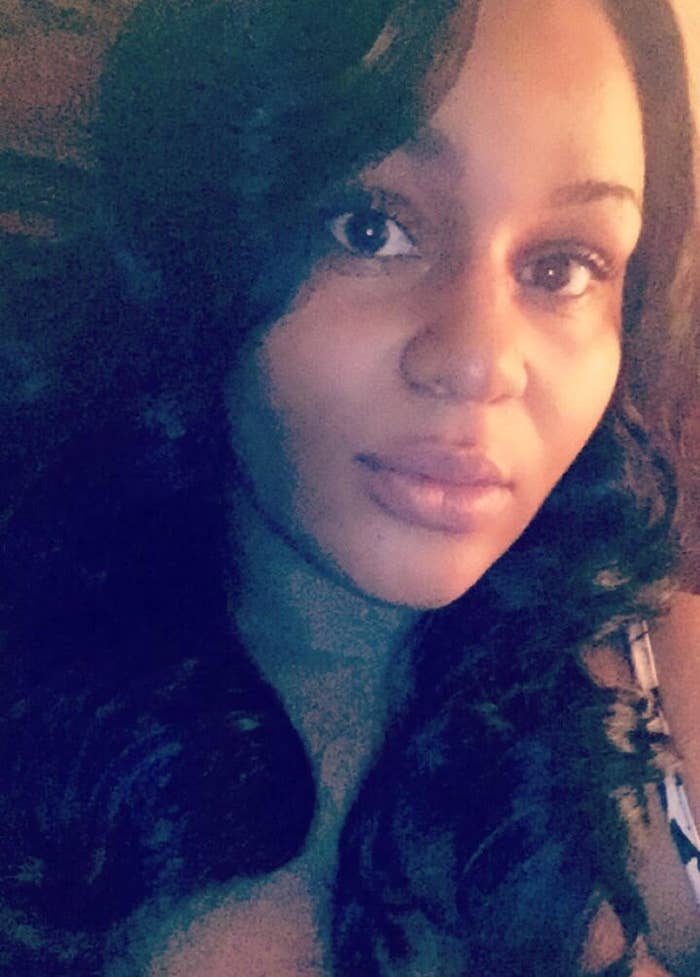 The store was out of size 4 diapers in the brand Bennett typically buys. So she decided to get the size 5 diapers instead of paying for a more expensive brand in size 4.
She woke up on Friday and went along her typical routine changing Ben's diaper. Ben looked at the boy on the diaper bag and said, "Ben."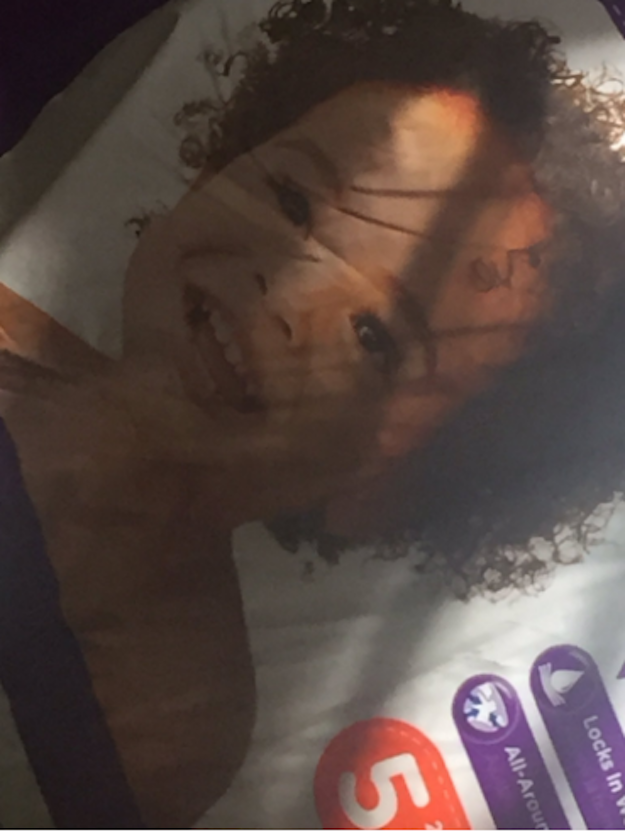 "That's not you, Ben," Bennett told him. But she said Ben seemed convinced that it was him on the bag.
Ben has become so attached to the bag of diapers with a baby resembling him on it that he often cuddles with it.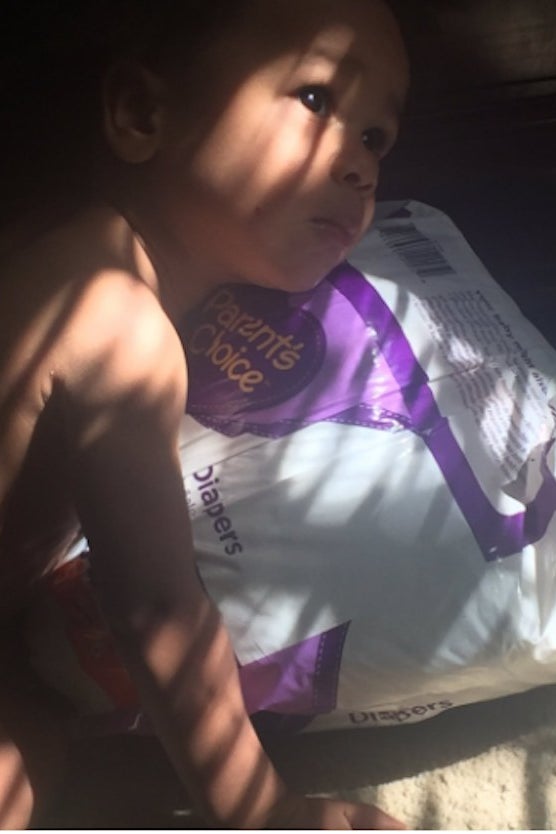 "It's really funny watching him hug diapers," said Bennett.
Bennett thought this special connection between her son and a bag of diapers was so adorable she shared photos in a tweet that has since gained more than 11,600 retweets and 22,200 likes.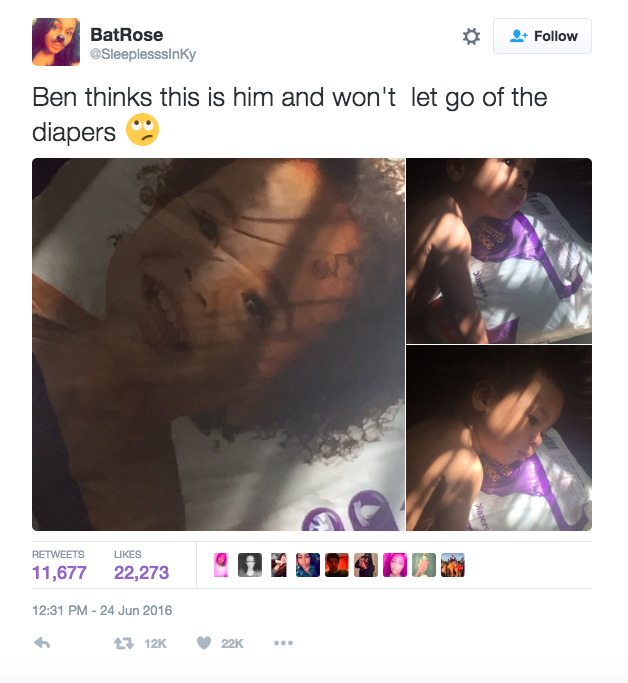 "This is the cutest thing I've seen all day," said one person.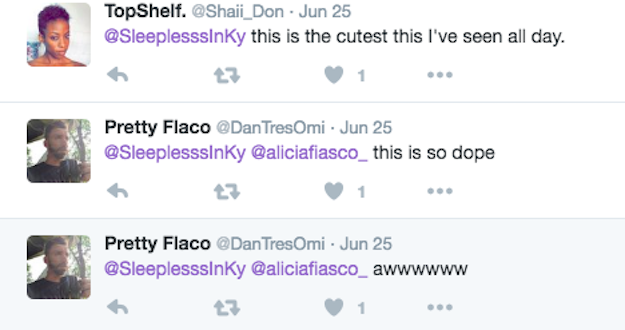 Some people said that maybe product packaging might actually be targeting babies rather than adults.
"Just shows we are very young when we become aware of what we look like," said one person. "So cute."
"When you realize no one will love you more than yourself."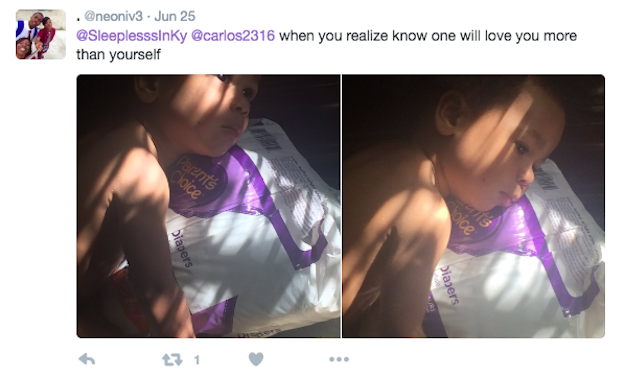 Bennett said that Ben had never seen a non-white baby on his diaper packaging before, especially one that looked like him.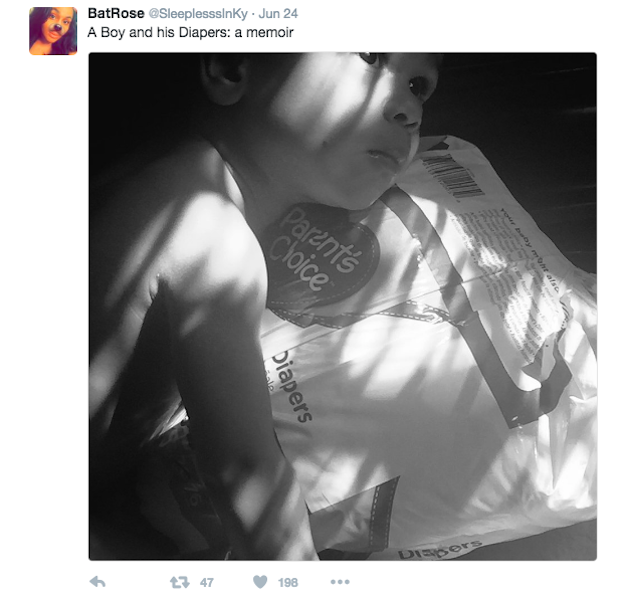 "He looks just like Ben," said Bennett about the baby on the package. "It shows representation really matters. He doesn't have that reaction to any other brand, any other toys, anything else."
Bennett said she's going to keep buying the same size diapers because Ben loves the bag so much.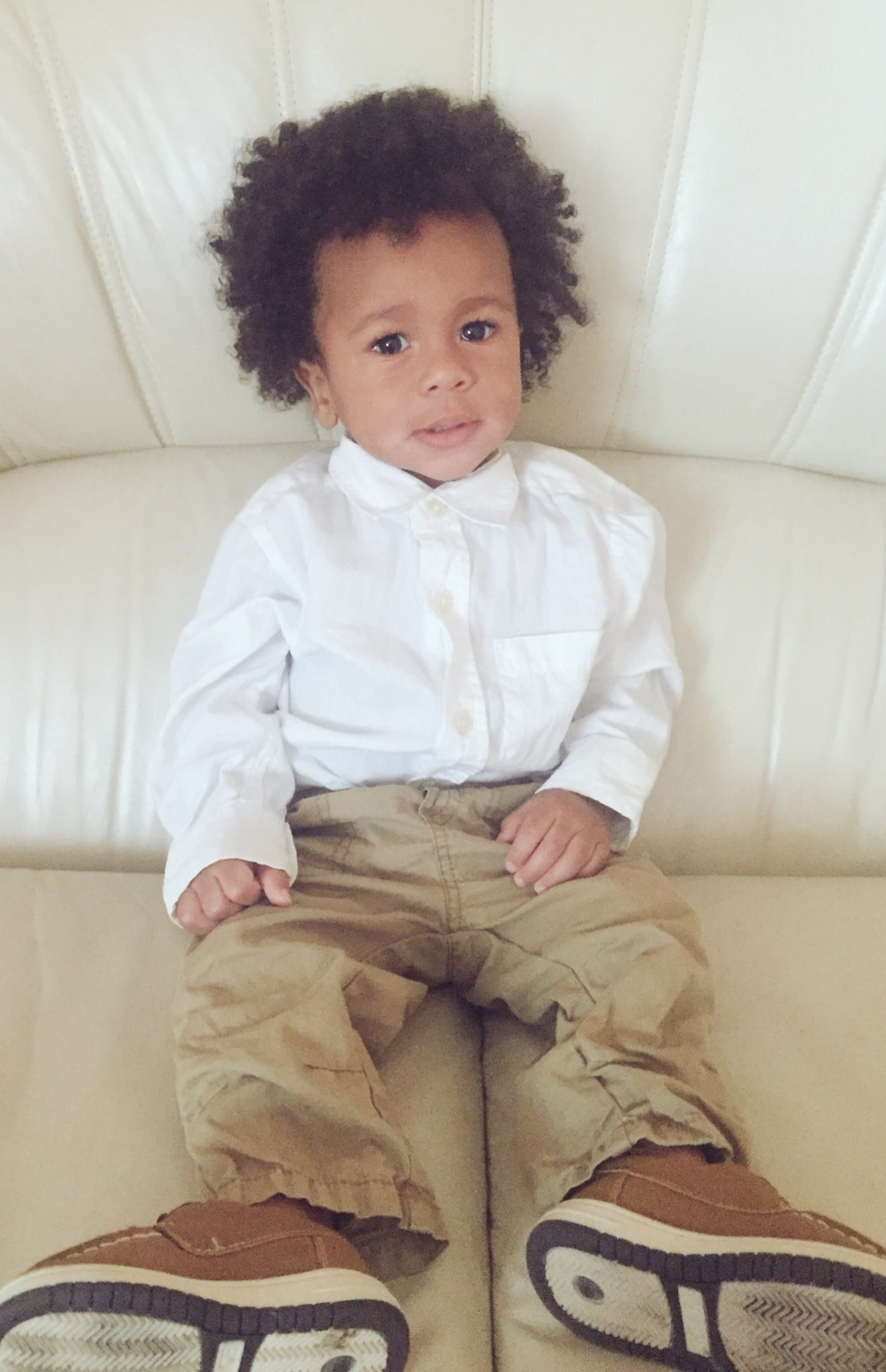 "Watching this adventurous kid, who can't really talk yet, drag around diapers because he thinks it's him on the bag, it's just greatness," she said.