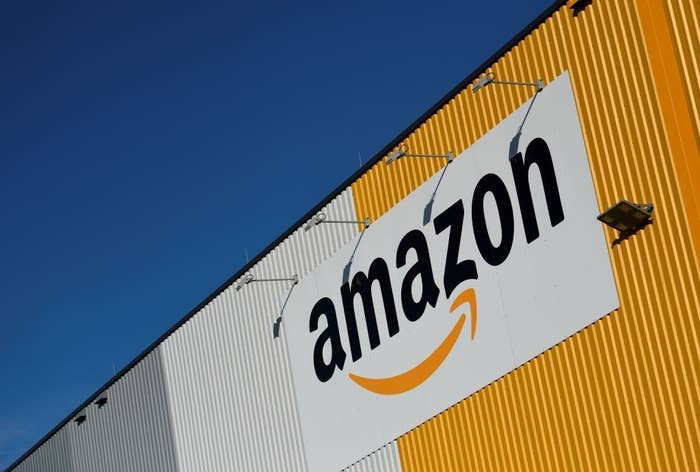 Amazon will call the Washington, DC, metro area neighborhood of National Landing its new home next year. The thing is, no one seems to have heard of National Landing before today.

"It's funny, I've never heard of National Landing," Samer Kuraishi, president of the DC-based real estate agency One Street Company, told BuzzFeed News. "National Landing. Isn't that in New York?"
The retail behemoth announced Tuesday it will split the site of its second headquarters, dubbed HQ2, between New York City and Arlington, Virginia. It'll be located in New York City's Long Island City neighborhood in Queens — which is a real place that people have heard of — and some mysterious destination called National Landing that's purportedly in the DC metro area but doesn't show up in a Google Maps search.
"It's not an actual neighborhood," Sherif Abdalla, senior vice president of real estate agency Compass, in DC, told BuzzFeed News. "They named it that as of 24 hours ago."
A joint press release by the cities of Arlington and Alexandria referred to National Landing as a "newly branded neighborhood encompassing parts of Pentagon City and Crystal City in Arlington and Potomac Yard in Alexandria ... National Landing, as the name suggests, is situated adjacent to Reagan National Airport and across the Potomac River from Washington, DC." Previously, the area was known as Crystal City and was largely desolate.
"I think it's a marketing decision for them," said Abdalla. "Naming it 'National Landing,' they hope people will label it that and say, 'Let's go to National Landing to go eat or work.' "
The real estate agencies reached by BuzzFeed News expressed optimism about Amazon coming to the area, even if they had never heard of National Landing before the announcement.
"I heard about it today from one of my CNN people who did an interview with me about a week ago," Rob Sanders, senior vice president of TTR Sotheby's International Realty, told BuzzFeed News. "It's kind of unusual but I love the name ... It's a good thing. I'm all about progress."
CORRECTION
Samer Kuraishi's name was misspelled in an earlier version of this post.