A police K-9 with the Las Vegas Metropolitan Police Department was shot and killed on Thursday just weeks after he returned to work following a brutal machete attack while on duty.
Nicky, an 8-year-old Belgian Malinois, was killed during a police confrontation with an armed man at about noon local time, Las Vegas police Capt. Shawn Andersen said during a briefing.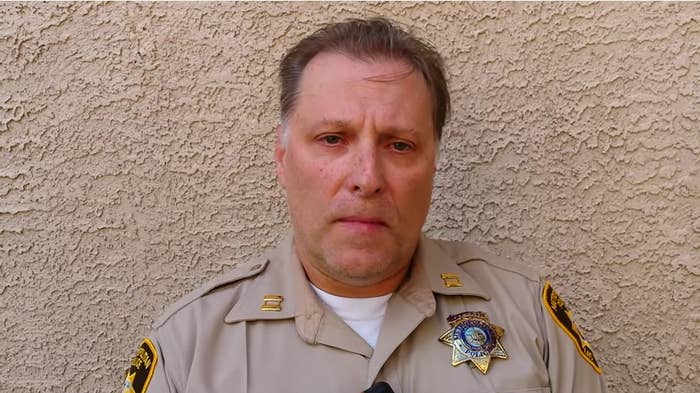 Following the shooting, the bodies of a man and woman were found in a nearby home. The suspect was shot and taken to University Medical Center of Southern Nevada for treatment, said Andersen.
No other officers were reported injured in the melee.
"Speaking to local media, neighbors credit police action for preventing further individuals from being harmed," the police department said in a Facebook post.
Nicky returned to work on March 8 after recovering from severe injuries from a brutal machete attack in February.
"He's happiest when he's working," said his handler, Sgt. Eric Kerns. "So we're both extremely happy with his quick recovery."