A direct marketing company whose salespeople have found massive success on Facebook Live says it will stop providing dollar valuations for the pearls its hosts pluck from oysters during the livestreams.
Pearl experts told BuzzFeed News that the valuations used by Vantel Pearls misleads consumers into believing their pearls are worth more than they really are. The chart claimed the cheap commercially grown freshwater pearls being sold by Vantel could be worth $100 or more, citing data from a non-existent pearl industry association.
Vantel now says it will ditch the chart.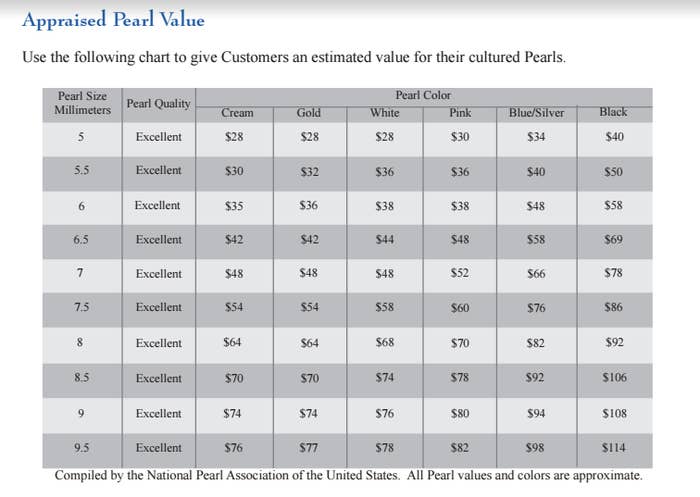 Instead of giving buyers a dollar value during the live streams, hosts will now discuss the "meaning" of the color of each pearl, Vantel founder Hartel Cabral told BuzzFeed News.
"The value chart was a general guide and we created it based on input from our pearl vendors," she said. "It was meant as a guide ... It now emphasizes the color of our pearls. We're shifting form dollar values to the meaning of the pearl colors."
Vantel has been around for decades, with its sales staff running parties in suburban living rooms. But in 2016, the company experienced explosive growth after its hosts began running virtual sales parties over Facebook Live, with some being viewed by tens of thousands of people at a time. Business boomed, but so did customer complaints.
One disillusioned customer told BuzzFeed News that pearl jewelry bought from the company, which can cost up to $148, has been appraised by jewelers to have a value of just $8, with the pearls worth pennies.
Experts with the Cultured Pearl Association of America and the British Pearl Association, two industry groups, told BuzzFeed News that Vantel Pearls' valuation chart was misleading — both because there is no universal way to value a pearl, and because National Pearl Association of the United States, cited as the source of the data, doesn't exist.
"That was input from our vendors," said Hartel Cabral about the association cited in the value chart. "We've since moved away from that." She declined to disclose the names of the vendors, saying she'd be "giving away" her business.
Hartel Cabral said the new tool for discussing the meaning of the pearls will be ready to distribute to consultants in June.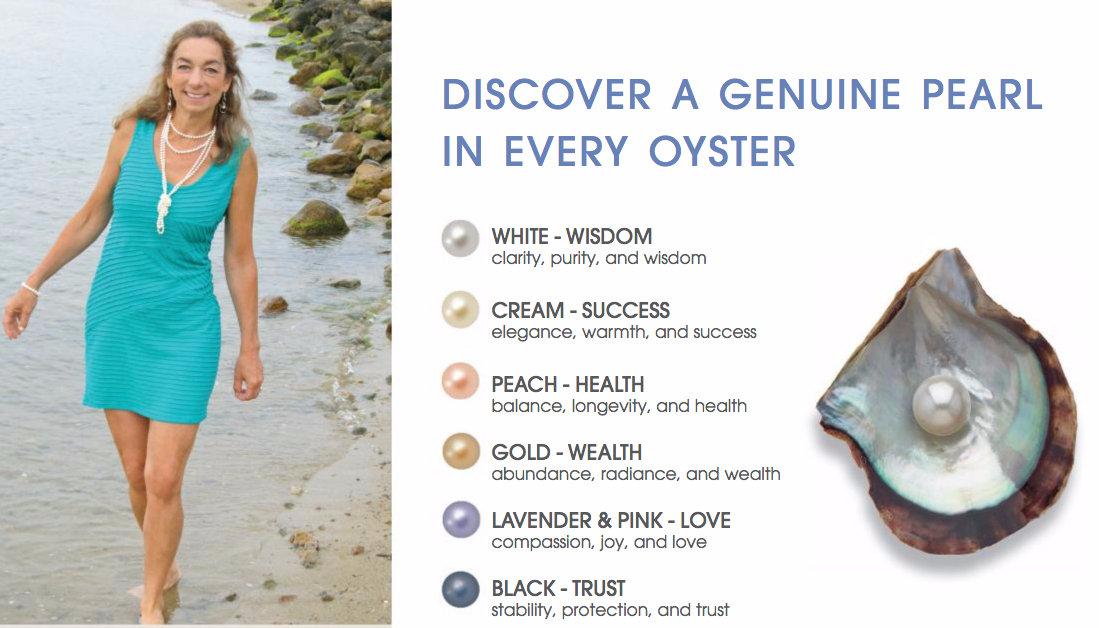 Hartel Cabral defended the company's freshwater pearls, saying they are "incredible," "gorgeous" and have excellent shape and luster, which makes them worth their estimated value in the chart.
"It's not that those values are incorrect," she said. "It's that we feel there are so many factors that determine the value of the pearl. Size and color are just two determinations but luster and shape are several things that determine the value of the pearl. Shifting from the dollar value to these values helps us standardize whats going on across the nation."