A Fleet Of Comfort Dogs Flew In To Orlando To Help People Affected By The Shooting
"Oftentimes a dog or an animal can do more for a human being than a human being can."
A fleet of roughly a dozen comfort and therapy dogs have been flown in from around the country to support people grieving in the aftermath of the Orlando Pulse nightclub shooting.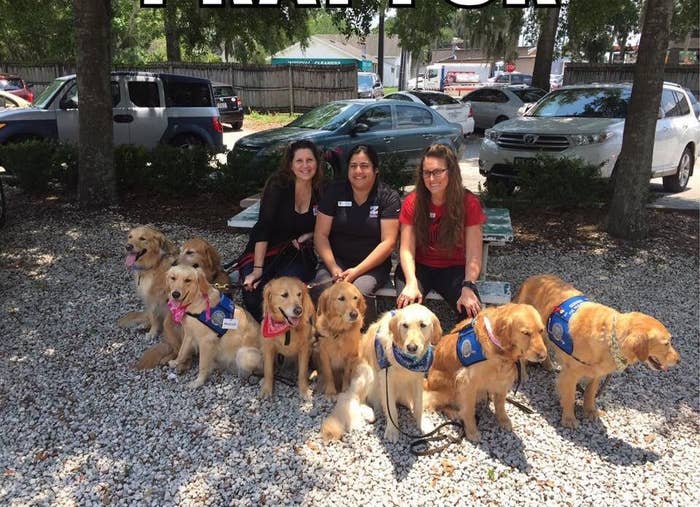 "We've always believed oftentimes a dog or an animal can do more for a human being than a human being can," Jane Marsh-Johnson, director of the Gracie Comfort Ministry at Trinity Lutheran Church in Davenport, Iowa, told BuzzFeed News.
Gracie, Trinity Lutheran Church's 5-year-old comfort dog, was selected to be deployed to Orlando at the request of a regional church organization based in Georgia.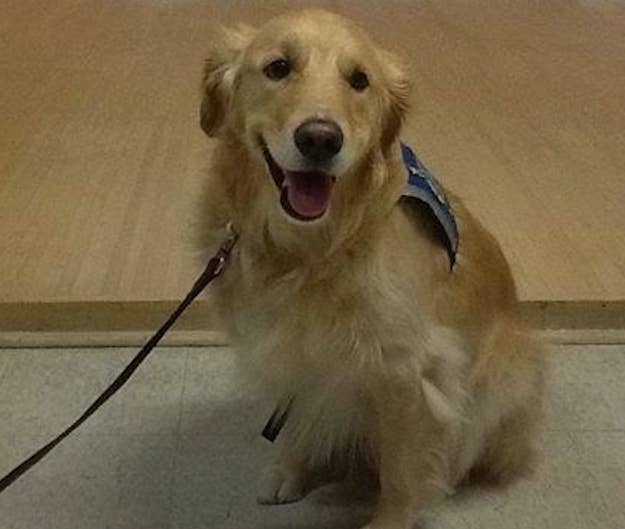 "Gracie is known as one of the sweetest," said Marsh-Johnson. "She's always got a big smile."
She was on hand at a vigil honoring the victims of the shooting on Monday evening along with 11 other comfort and therapy dogs, said Marsh-Johnson.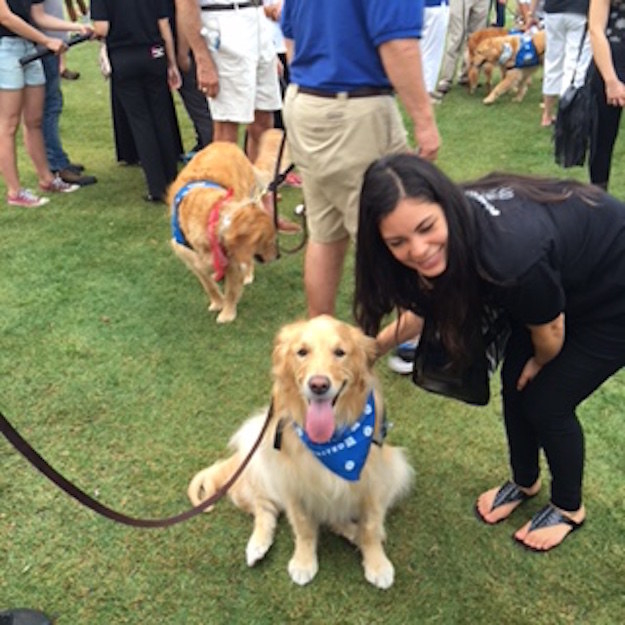 Her work in Orlando marks her ninth major deployment to an area roiled by tragedy. She has been sent to Oklahoma and Illinois after devastating tornadoes, and has visited Newtown, Connecticut, twice in the aftermath of the Sandy Hook shooting.
Marc Gelbke, owner of Loving Paws in Clermont, Florida, told BuzzFeed News he spent Monday and Tuesday morning in Orlando with his therapy dog, Zoey.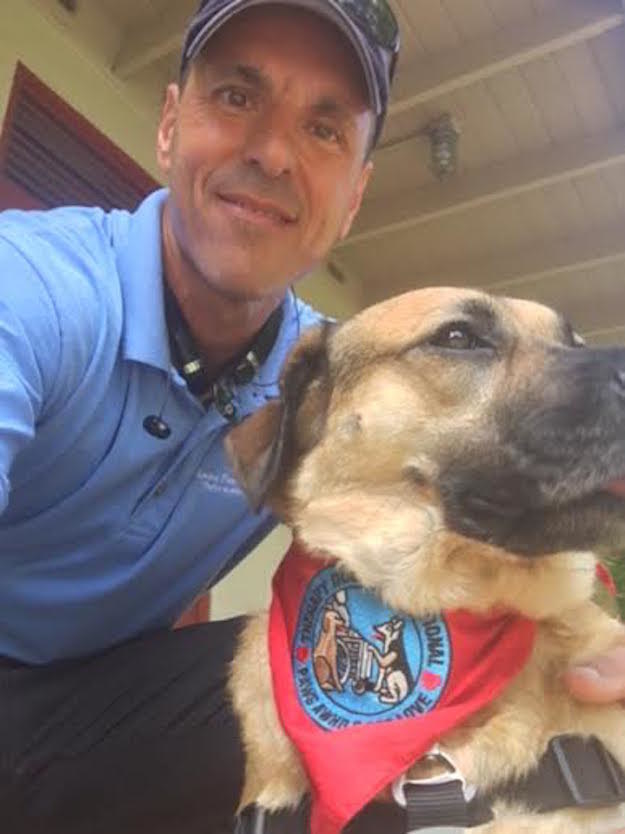 "Sometimes family and friends are too uncomfortable to visit their ill or aging loved ones because of their condition," Gelbke said in a statement. "Connecting with an animal, petting or cuddling with it, can bring a smile and warm memories to those who feel ill, lonely, or neglected."
Zoey was available to comfort people in grief at the GLBT Center of Central Florida.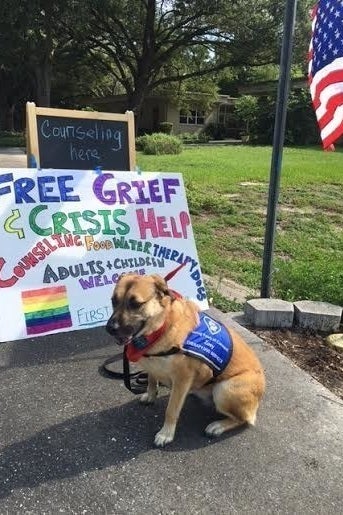 She was also sent by request to the Presbyterian Church where she provided grief and crisis help to people.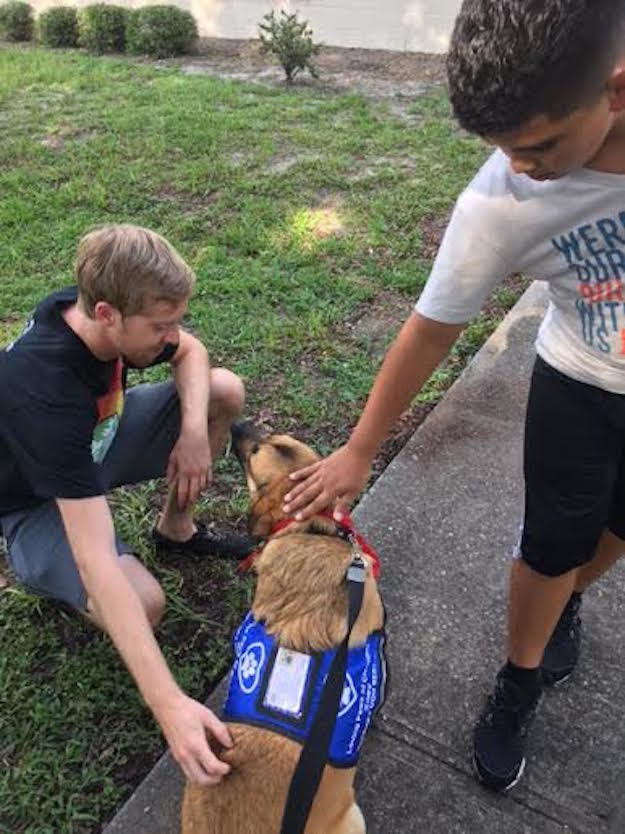 "People love to pet dogs," said Marsh-Johnson. "It quiets them."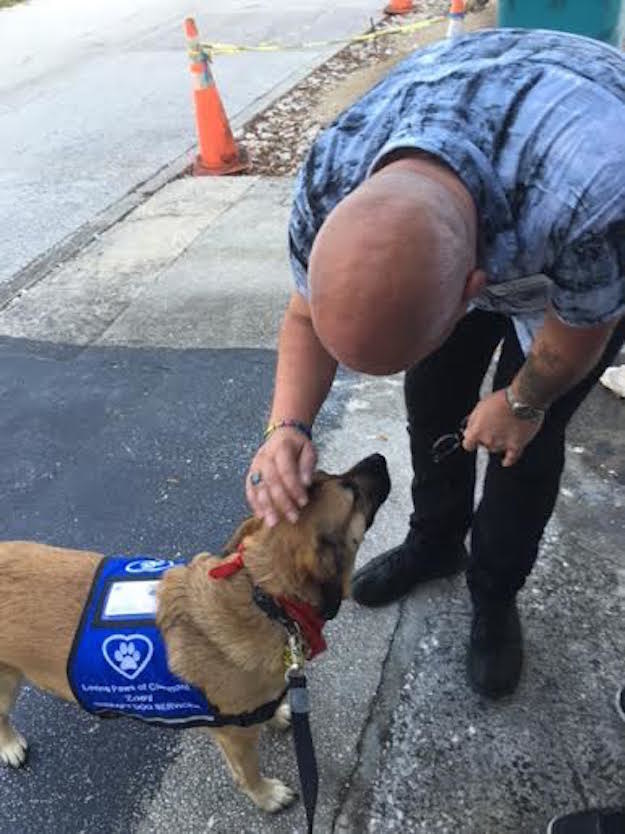 "They can talk, they can cry, they can pet the dog and the comfort really is there," she said. "That gives them the freedom to pour out their hearts and grief without feeling we're interfering."
Gracie is scheduled to visit with victims and families at hospitals caring for people who were injured in the shooting. Zoey is available by request through the Loving Paws of Clermont website.