Serbia Cancels Gay Pride Over Violence Fears
This is the third time since the 2010 Belgrade Pride march ended in an anti-gay riot that Serbian authorities have banned the event.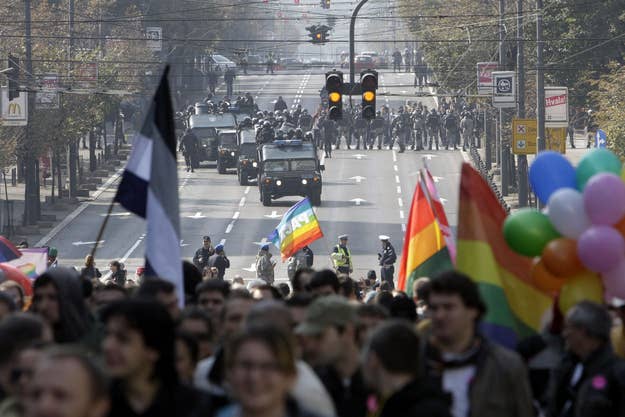 Serbian officials announced late Friday that they were shutting down a gay pride parade scheduled for Saturday, pride organizer Goran Miletić told BuzzFeed.
"We have been banned," he said by telephone from Belgrade, adding that LGBT activists had not yet decided how to respond since they had just received word.
This is the third time since the 2010 pride parade ended in an anti-gay riot that security officials have shut down the event. Earlier this week, right-wing activists held a press conference threatening another round of violence if the march was held.
The Bureau for the Coordination of Security Services cited this potential for violence in explaining its decision.
Prime Minister Ivica Dačić stressed that this decision "did not mean a capitulation to hooligans."
"The only limitation that will always be there are security reasons, when it comes to any (public) gathering," Dačić said.