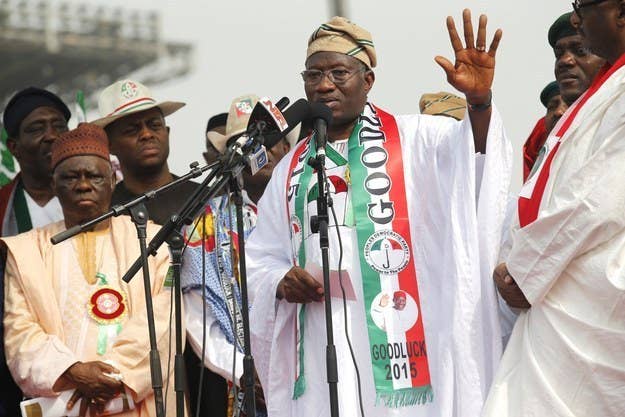 The force that enforces Sharia laws in the northern Nigerian city of Kano has detained 12 men accused of participating in a "gay wedding," a law enforcement official told AFP on Tuesday.
Though Nigeria enacted sweeping federal legislation known as the Same Sex Marriage Prohibition Law early last year, the men appear to have been detained under the Sharia laws that are in force in Nigeria's Muslim north. The men were brought in by the Hisbah, a kind of police force responsible for monitoring observation of the Sharia codes. The prescribed punishment for homosexuality is death, though the sentence is rarely enforced.
"We got information of the wedding four days earlier and our men stormed the venue while the wedding was about to start," the head of the Hisbah, Aminu Daurawa, told AFP. "We have 12 men in custody, including the bride. We arrested them at the venue of a planned gay wedding."
An 18-year-old named Faruk Maiduguri, who AFP said spoke to reporters at the Hisbah offices, said the group was just gathering to celebrate his birthday.
"It was my birthday party, not a gay wedding," AFP quoted him saying. He also said they were targeted by the Hisbah because they "looked and acted feminine."
While the Sharia prohibition on homosexuality was on the books in northern Nigeria before passage of the Same Sex Marriage Prohibition Law, there was a wave of arrests and riots in Muslim parts of the country targeting alleged LGBT people in the weeks following the law's passage.