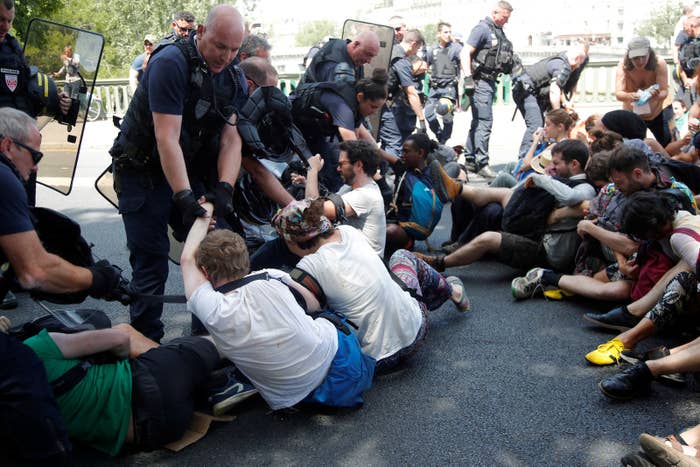 Paris police teargassed protesters staging a sit-in to demand action on climate change at point-blank range Friday, on a day when temperatures in France topped 110 degrees.
The protesters belong to the group Extinction Rebellion — XR for short. XR first made headlines in the UK in April, when it shut down major streets around London for more than a week to demand a response to global warming. XR groups have organized across Europe since then, using civil disobedience to try to push lawmakers to respond to the threat of climate change.
The protesters gassed in Paris on Friday had reportedly blockaded the Sully Bridge, a major crossing of the Seine River not far from Notre Dame. Pictures and videos of the police's actions quickly spread across Twitter, with many activists expressing outrage at the severity of the response.
Paris is in the grips of a heat wave that has spread across Europe, shattering heat records across the continent. Paris reached a high of 93 degrees today, while the temperatures soared to over 113 degrees in France's southern region of Provence.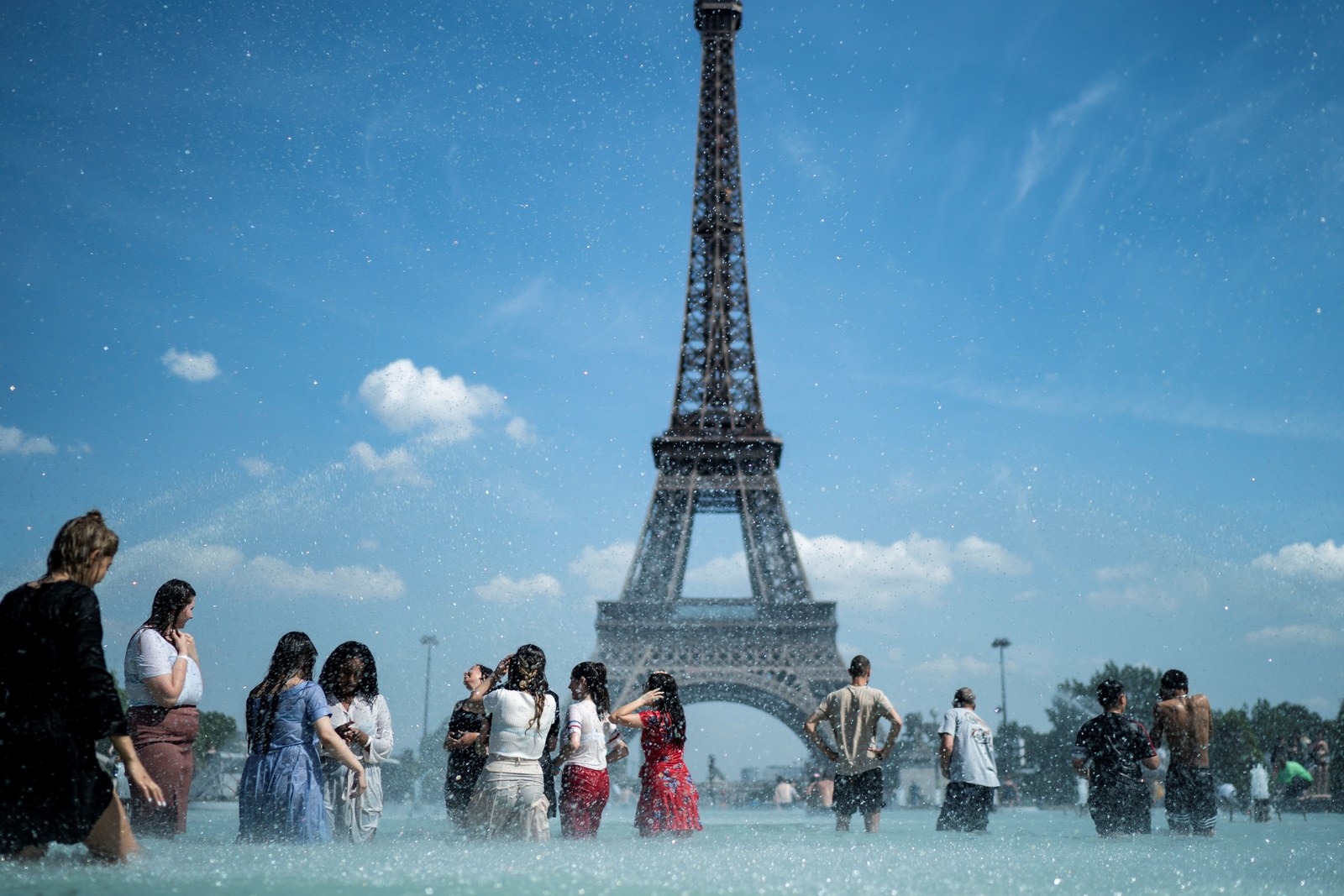 French President Emmanuel Macron campaigned heavily on a commitment to address global warming, and this week said he would not sign a joint statement from the G-20 meeting if it did not address climate change. But some environmental groups have accused him of not doing enough to deliver on those commitments. In December, he also suspended a new gas tax in response to the Yellow Vest protests that shook French politics.
Cécile Duflot, a former French ecology minister and current executive director of Oxfam France, tweeted that the video of the protesters being teargassed was a "France 2019 allegory," noting that while activists were being mistreated, "the President swaggers at the G20."
Extinction Rebellion is part of a newer breed of environmental protest groups that have recently made climate change one of the most important political issues in Europe. It staged its London occupation after weeks of walkouts by high school students across the continent to demand climate action, inspired by the Swedish teenager Greta Thunberg. A multinational protest on the Dutch–Belgian border drew tens of thousands of protesters last Friday. And Germany, where the environmentally focused Green Party is close to topping polls, also saw a wave of protests last weekend that included an occupation of a coal mine slated for expansion.