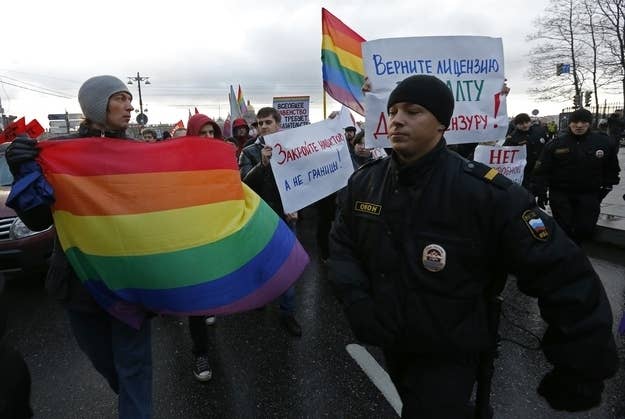 WASHINGTON — Two masked men attacked a social event for LGBT people held Sunday at a St. Petersburg HIV group, targeting attendees and leaving two people hospitalized.
Carrying baseball bats and pneumatic guns, the two men burst into the office of LaSky, a group that provides free HIV testing and counseling, Russian news site Fontanka reported. One man was shot in the face and was taken to a local hospital, where doctors reported they should be able to save his damaged eye. Another was also hospitalized, according to Anastasia Smirnova, spokeswoman for a coalition of six Russian LGBT organizations.
Smirnova posted a statement on the Facebook page of the Russian LGBT Network that said the attack showed "pogroms are becoming a reality" targeting LGBT people.
She also contended that police are turning a blind eye on anti-gay violence. Police arrived shortly after the attack and "left right away saying that they did not see evidence of the crime," she wrote.
The attack came one day after LGBT activists took part in the 10th March Against Hatred in St. Petersburg, along with activists working on issues including xenophobia, nationalism, and violence targeting minorities. Around 150 people attended the rally, whose main slogan was "Russia Without Pogroms," Interfax, a Russian news agency, reported.