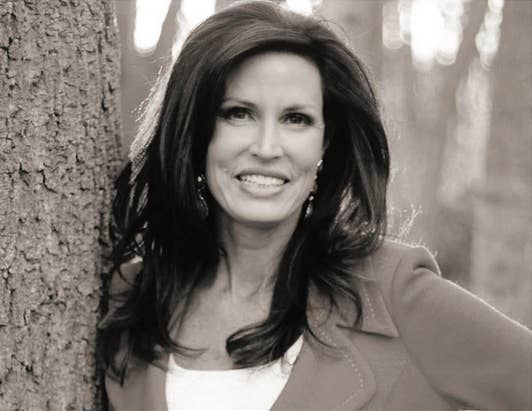 WASHINGTON — Concerned Women for America has decided not to participate in a World Congress of Families meeting scheduled to be held in Moscow in September in response to the Russian invasion of Ukraine, the organization's President and CEO Penny Nance told BuzzFeed on Tuesday.
Concerned Women for America is one of several major U.S. organizations opposed to abortion and LGBT rights that is affiliated with the WCF, an Illinois-based group that organizes summits of social conservatives from around the globe. September's meeting has been billed by Russian organizers as the "'Olympics' of the international Pro-Life movement supporting the Natural Family," and will hold events inside the Kremlin with the financial backing of a close ally of Russian President Vladimir Putin, Vladimir Yakunin.
"We made the decision that we're not going to Russia," Nance said. "I don't want to appear to be giving aid and comfort to Vladimir Putin."
Janice Shaw Crouse, a senior fellow at the Concerned Women for America's think tank, called the Beverly LaHaye Institute, has participated in two recent WCF events in Washington, D.C., including a February event at the National Press Club in which she suggested Russia should be a model for the United States because of policies curtailing abortion and LGBT rights.
"I hope that the United States will learn some lessons, quite frankly, from Russia, [and] I hope that the United states will support this World Congress," she said.
WCF Managing Director Larry Jacobs did not immediately respond to request for comment to Concerned Women for America's withdrawal. Last week, following publication of a column by the group's communication director which asserted, "Putin doesn't threaten our national security, Obama does," Jacobs told BuzzFeed in an email, "We are in the process of prayerful discernment and evaluation regarding whether to proceed with WCF VIII in Moscow."
The Catholic Families and Human Rights Institute's Austin Ruse, one of the leading U.S. organizers of the Moscow event, said no decision had yet been made on whether to change plans for the September meeting. He implied that the timing of the meeting could be changed, however.
"The only thing that is under discussion is when to have it based on the current geopolitical crisis," he said.
Asked whether he was concerned about whether it had been a mistake to tie the event so closely to the Putin regime, he responded, "We have not thought that [during] this whole process because the Russian government has been quite good on our issues." However, he added, "Recent events have muddied the water."