Italy's Top Court: No Right To Marriage For Same-Sex Couples
A ruling Wednesday is at least the third time the judiciary has called on the legislature to provide same-sex couples with legal recognition since 2010.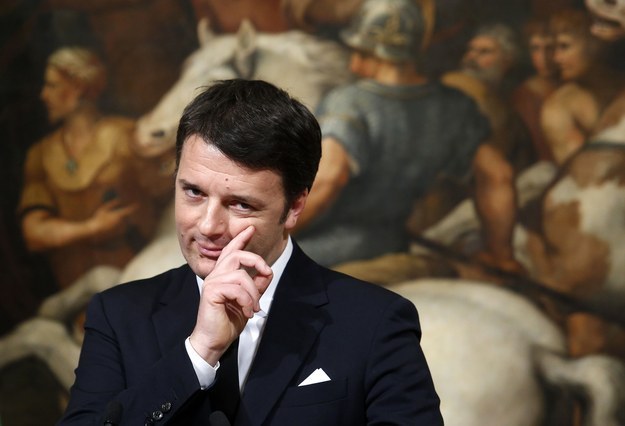 Italy's highest court ruled on Wednesday that same-sex couples had no right to marry under current law, but said Parliament had a duty to pass legislation that would fulfill their right to "protected status," reported the Italian newspaper La Stampa.
The ruling came in the case of a couple from Rome who were turned away by a registrar in 2012 when they sought to marry. The couple argued that this was discrimination that violated the Italian constitution and the European Charter of Human Rights. But the court ruled that while the couple had a right to legal protection, these documents did not create a right to marriage.
The relatively weak position of the courts and the political influence of the Vatican has made Italy the most difficult battle ground for marriage-equality advocates in Western Europe. Italy is the only country in Western Europe that does not have even some form of civil union status available to same-sex couples; most have full marriage equality, with the major exception of Germany.
Italian courts have ruled at least twice since 2010 that same-sex couples have partnership rights, but they have also consistently held that it was beyond the power of the judiciary to create that status for them. La Stampa quoted the court as ruling Wednesday that there was the "need for a timely intervention from the legislature" to give "recognition" to same-sex couples based on language in the constitution entitling citizens to a "common core of rights and duties of assistance and solidarity to the emotional relationships of couples."
Prime Minister Matteo Renzi said last year that he wanted civil union legislation to be voted on by September of 2014, but it has so far stalled in Parliament. Several Italian mayors have been trying to force the legislature's hands, transcribing the marriages of Italians married to their same-sex partners abroad or creating special city registries for same-sex couples who cannot marry under federal rules.