Following Wave Of Homophobia, Zambia's First Lady Steps Out To Oppose Sexual Orientation Discrimination
"Silence around issues of men who have sex with men should be stopped and no one should be discriminated against on the basis of their sexual orientation," Christine Kaseba-Saba said in a statement human rights activists have hailed as a "miracle."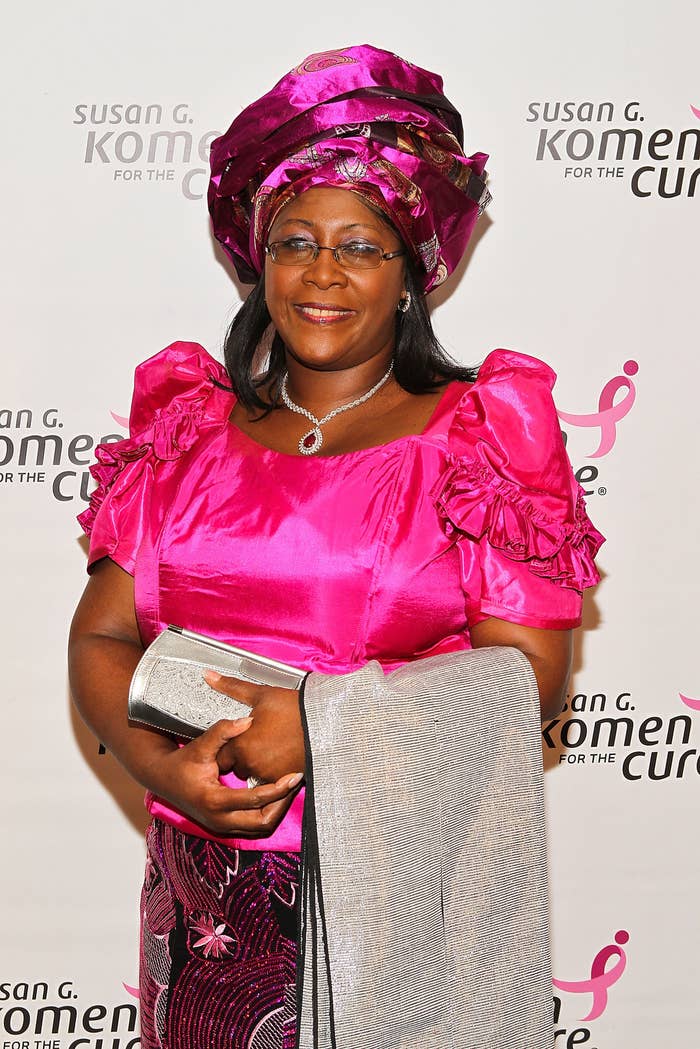 Zambia's first lady, Dr Christine Kaseba-Sata, called for an end to discrimination on the basis of sexual orientation during a reception hosted by UNAIDS on Tuesday evening in the country's capital, Lusaka.
This took human rights activists by surprise — this year has seen a rapid deterioration of LGBT rights in the country, with arrests of men on sodomy charges and the prosecution of activist Paul Kasonkomona for calling for the decriminalization of homosexuality during a television appearance. Recently there has also been a waving of outings of LGBT people by Zambian tabloids.
"Silence around issues of men who have sex with men should be stopped and no one should be discriminated against on the basis of their sexual orientation," Kaseba-Saba said. "Rather, we should address reproductive health issues around this issue."
She also reportedly said those working on public health issues among men who have sex with men have the president's support despite the increasingly homophobic climate in the country.
Kaseba-Sata's words could carry special weight because she is one of the country's leading OB/GYNs, practicing and teaching in some of the country's top medical institutions for more than 25 years. She is also the World Health Organization's good will ambassador against gender-based violence for 2014.
"The statement is a breakthrough to the Zambian HIV/AIDS and reproductive health response for sexual minority groups, which also has direct implications to the broader HIV/AIDS and [sexual and reproductive health] response," said Lilian Kiefer, executive director of the development and poverty organization Panos Institute Southern Africa, which is based in Lusaka. "She has demonstrated the kind of leadership and objectivity that is required in comprehensively addressing HIV/AIDS and [reproductive health] from a human rights angle.
In a post published at allAfrica.com Richard Lee of the South African-based human rights organization the Open Society Initiative for Southern Africa called the statements a "miracle" and "potentially game-changing" for LGBT rights in the country.
But some LGBT activists were less impressed.
One LGBT activist who asked that his name not be used fearing retribution directed at his organization, told BuzzFeed, "Even as much as we applaud the first lady for making such a bold statement.... It begs the question as to why she has been silent all along."
Her remarks also do not necessarily change policy, he continued. "If this this was a statement issued by the president, it would have been a different story, and then at least it would have had the backing of the head of the executive. However, as things stand, the first lady's opinion does not move mountains in this case."