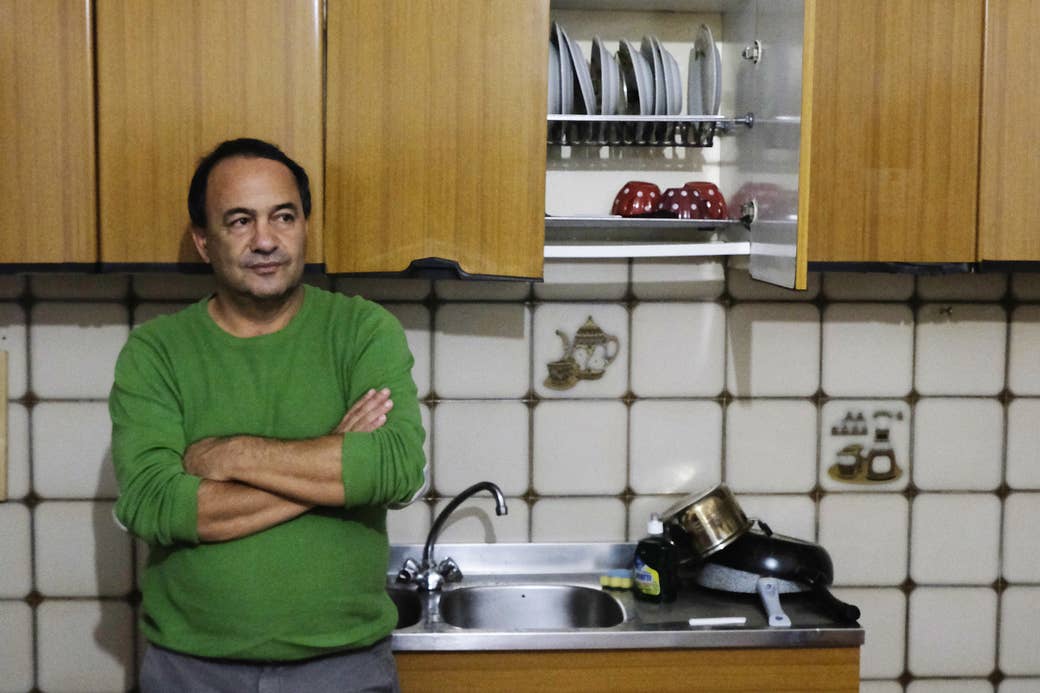 RIACE, Italy — Domenico Lucano just wants the world to leave him alone.

Lucano is the mayor of a tiny medieval village, near Italy's southern tip, that he saved from extinction by welcoming hundreds of refugees. Today he's in demand from progressives around the world, a symbol of the resistance to the global rise of the far right and anti-immigration sentiment. On Saturday, he was a star speaker at a rally of tens of thousands of people against anti-immigrant legislation in Rome.
But he's not enjoying the attention.

"Enough! Everybody wants my attention — I might as well kill myself at this point!" Lucano shouted through a scratchy apartment building intercom when BuzzFeed News tracked him down one evening last week. "Everyone is using me... Nobody ever cared about the refugees and now, here you are. I am bitter. About everything."
Lucano's town, Riace, started welcoming the refugees sailing to Italy more than 20 years ago. But he really grabbed international attention at the height of the refugee crisis in 2016. He was celebrated by Fortune magazine as one of the "World's Greatest Leaders," visited by countless reporters, and praised by the pope. More than 300 communities in Italy and beyond now run their own programs to integrate immigrants on what's become known as the "Riace model."
"Everyone is using me... Nobody ever cared about the refugees and now, here you are. I am bitter. About everything."
But his life's work is about to be erased by the star of Europe's nationalist movements, Italian Interior Minister Matteo Salvini. Salvini became Italy's dominant politician by using social media to turn the country's politics into a constant shouting match over immigration, and has permanently cut off funding for Riace's programs. He's on the verge of passing sweeping anti-immigrant legislation that could gut similar initiatives across Italy and lead to thousands of deportations.
Salvini pounced on Riace in October, just after prosecutors presented charges against Lucano including mishandling town contracts and "facilitating illegal immigration." Lucano's allies say the prosecution is politically motivated and a judge tossed out the most serious allegations. But the court barred Lucano from entering Riace, using a provision usually reserved for cases of Mafia corruption or harassment.
"I wonder what … all the do-gooders who want to fill Italy with immigrants are thinking now," Salvini said when posting the news on Twitter.
Italy's left was shattered by the last election, and there are no credible politicians on the national stage who can take Salvini on. Many are looking to Lucano to fill that void. But Lucano doesn't want to be a martyr for the left. And he couldn't out-shout Salvini if he tried — the minister has more than 3.5 million followers on Facebook, while Lucano has scarcely posted to social media in the past three years.
When he finally sat down for an interview, the calls only stopped coming when his cellphone died. He lost his temper with one caller, who wanted him to attend a rally later this month 300 miles away.
"I am not angry with you — I am angry with myself," he quickly apologized. "I am just sick of it all… I know everyone is trying to help, I understand who you are.
"I am called elsewhere, but Riace is failing."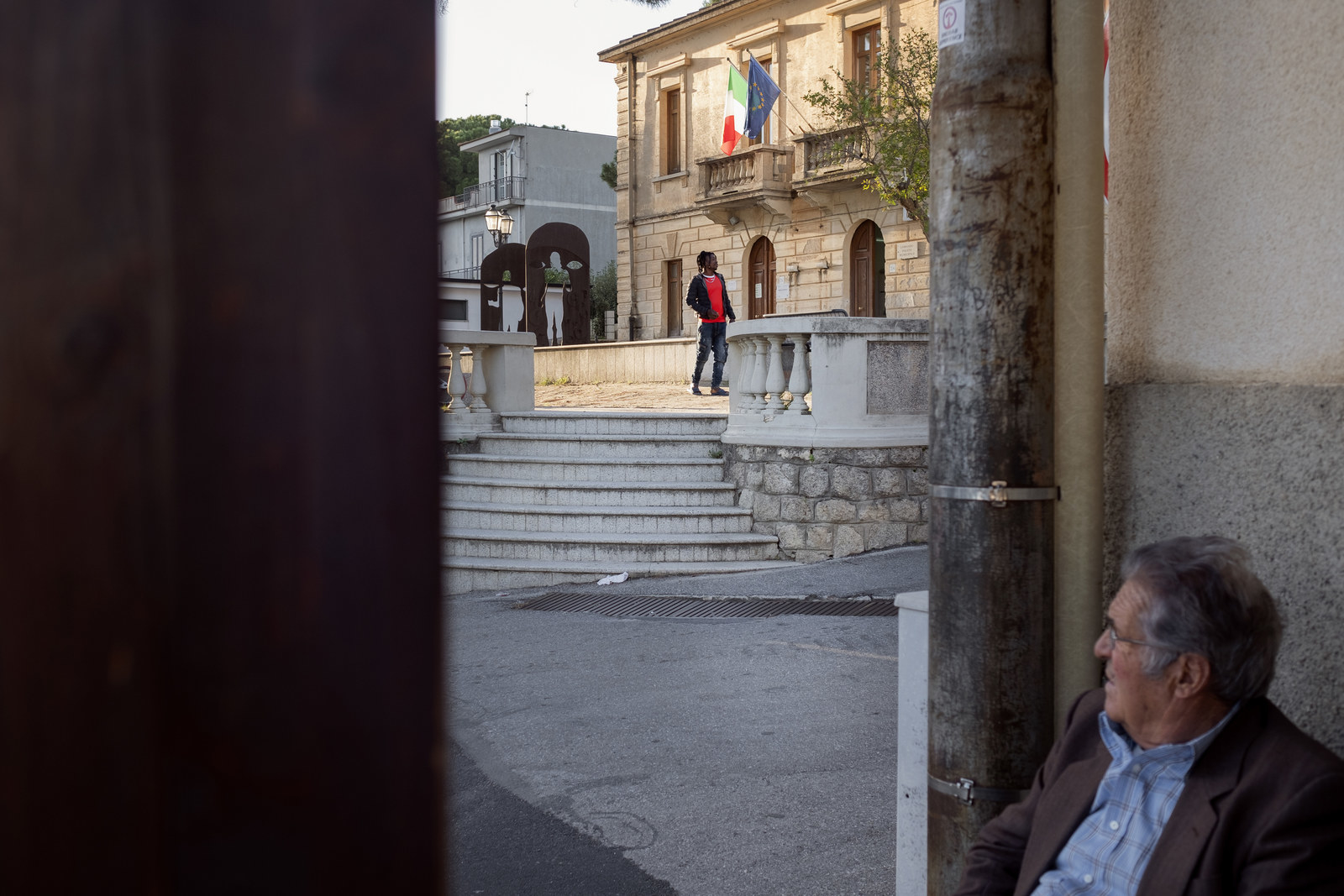 Lucano briefly slept in his car after being sent into exile, and is now staying in a bare-bones apartment in a nearby town.

His office is a kitchen lit by naked lightbulbs and his desk is a dining table covered by a cloth decorated with farm animals that seems to be straight out of the 1950s. The only food in sight when he spoke with BuzzFeed News was a partly eaten tray of cookies and a bottle of greenish-white citrus liqueur, which — ever the good host — he offered even as he vented his frustration in a mix of Italian and the local dialect.
"I am tired... You see how I live — my bedroom is a disgusting mess," he said. "I am ashamed to show it to you. This is it, what you see. I have no means."
"I am called elsewhere, but Riace is failing."
Riace is in even worse shape. A crowdfunding campaign is underway that has raised almost $350,000 for the town, but it needs more than $2 million to avoid bankruptcy. And hundreds of immigrants relying on the program have no money for food or rent. Their children have stopped going to school because there is no gas for the school bus.
Lucano spoke to BuzzFeed News just after returning from a rally in Milan, an event he'd forgotten about until just hours before he had to be at the airport. The rally had left a sour taste in his mouth, even though he seemed moved that it had brought together factions that hadn't come together for 20 years. He didn't say what had upset him, but it might have been that Milan's mayor, Giuseppe Sala of the center-left Democratic Party, hosted Lucano and then immediately posted an interview on the party's website saying Italians become racist when "immigrants touch our needs and opportunities."
He was missed while he was gone. One of Italy's most respected anti-racism activists showed up in Riace after driving six hours from Sicily. He'd come to invite Lucano to the big protest against Salvini's policies in Rome. A pair of vacationing environmental activists from Germany also wandered into town to offer their support. Even Lucano's 92-year-old father, Roberto, said he couldn't get his son on the phone after he abruptly canceled a lunch date when he remembered he had to fly out the day before.
Roberto is proud of his son, saying he'd always had a passion for social justice. As a teenager, Roberto remembered, the boy had turned down a soccer prize because he believed credit should go to his entire team.
When asked about this story, the mayor said that his morality was shaped even then by a feeling that "we were close to a global revolution." He keenly remembered the US-backed coup that overthrew Chile's socialist president in 1973, when he was just 15. Lucano said he is still guided by the words of Che Guevara, "We, unfortunately must feel on our own skin any injustice and humiliation that may happen to any other human being."
He initially hesitated when asked whether he was so tired that he thought he could quit.
"I do not know — I don't know anything," he said, slumping over a pile of folders containing reports of the investigations against him. "I involuntarily became the symbol of the Italian left."
But he soon recovered his energy and his composure, and his thoughts began to come out in long speeches that referenced radical priests, Malcolm X, and the Beatles. He explained that though Guevara's words had given him his mission, he had always worried he might not be strong enough to bear the burdens of others.
"It was such a beautiful project and in the past two years it's gone to shit," he said. "I'm still trying to figure out what happened."
Calabria, the region where Riace lies, has always taught people to treat migrants with empathy, Lucano said, in part due to the long tradition of Calabrians crossing oceans looking for work. The numbers who settled in the US helped popularize a regional dish, spaghetti with meatballs. Calabria is said to have been visited by Homer's Odysseus and at various times sheltered wandering sailors from Greece, Africa, and the Middle East.
There was no grand plan when he decided to begin working with refugees, he said. "I did whatever came naturally to me."
One of the newer arrivals now depending on Riace is Evelyn Samuel, a 28-year-old from Nigeria's Delta State, part of a region that has seen decades of fighting over the region's oil supplies. She spent six years working in Libya before it became too unstable and she decided to get on a boat for Italy with her months-old baby. She was settled in Riace 10 months ago after being rescued at sea by a boat operated by an NGO.
"I don't know where to go," Samuel said tearfully in English, calling Lucano by the Italian word for mayor, sindaco. "Salvini don't like sindaco. Salvini don't like black [people]. And sindaco like black [people]… Salvini now is chasing us away. "
Confusion has spread as the program collapsed, and some of the immigrants believe Lucano is to blame for the funding being shut off. Many direct their anger at his partner, a refugee from Ethiopia, believing she manipulated Lucano into playing favorites among the refugees, putting the whole program in danger.
With Lucano in exile, "It's kind of a desperate situation — no one can fill that void," said Bahram Arcar, who arrived with the first group of refugees in Riace 20 years ago. He now works for the collective Lucano created to run refugee programs. But with the program out of money, he too will have to leave since he has no way to support his family.
"It was such a beautiful project and in the past two years it's gone to shit," he said. "I'm still trying to figure out what happened."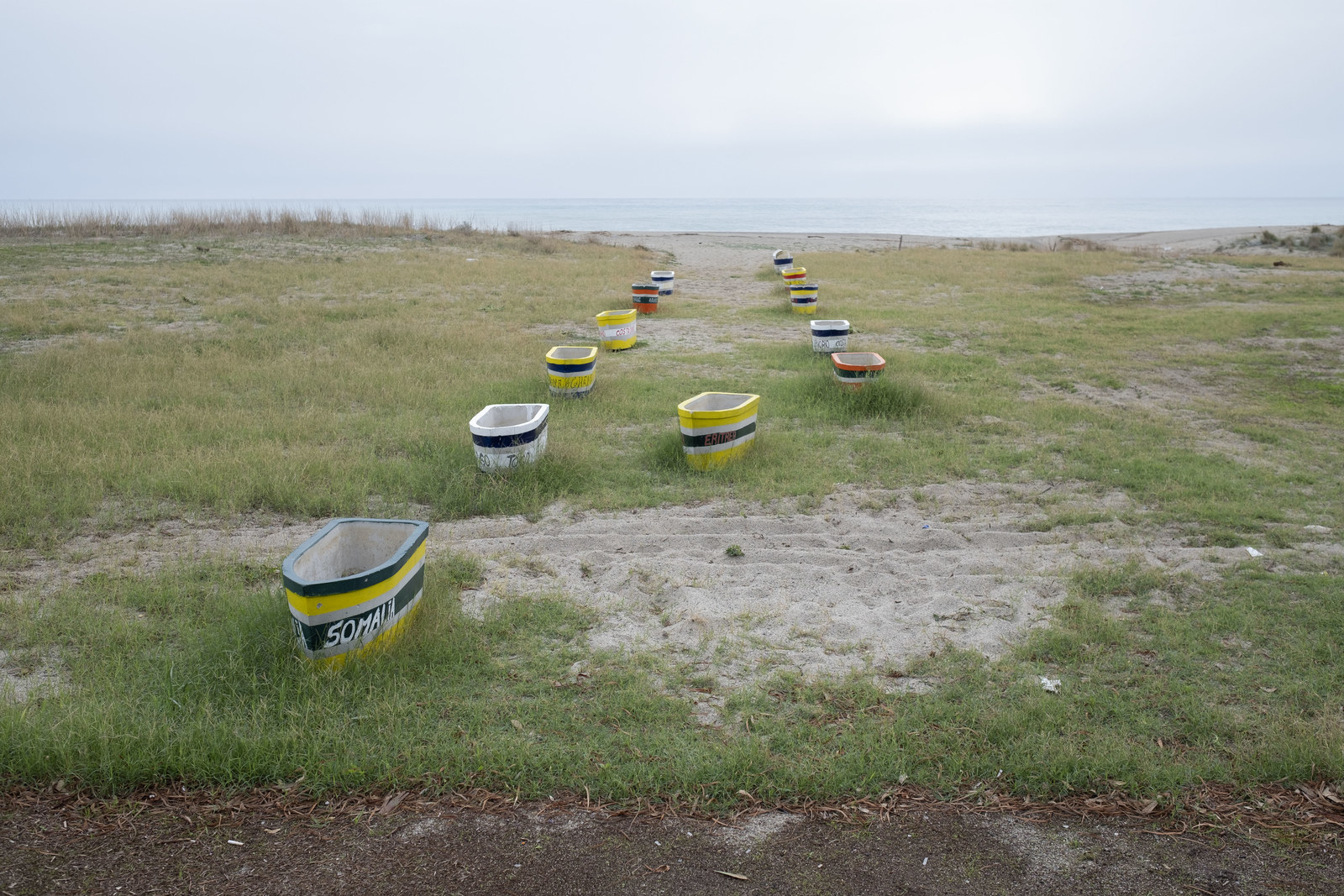 Arcar arrived in Riace with a group of around 200 refugees in 1998, on a boat that landed on a nearby beach after a dangerous eight-day voyage from the southern coast of Turkey.

They were part of an exodus from Kurdistan, fleeing a civil war between Kurdish factions and efforts by Saddam Hussein to retake a region of northern Iraq that became independent after he was defeated in the Gulf War that ended in 1991. Their arrival in Europe sparked a crisis inside the EU that has many parallels with the one faced by the bloc today, but the players were reversed. Italy, with urging from the Catholic Church, championed the cause of the refugees, while Germany questioned whether a southern European country with such a porous border should be allowed into the EU's newly created free travel zone.
Lucano, then a teacher in Riace's school, said the geopolitics were far from his mind when he first heard about the Kurds' arrival from the local bishop. When the Kurds lost their shelter at a local church, Lucano called his aunt in Argentina and other relatives overseas to ask for permission to put them up in the houses they'd left behind. He'd lined up shelter for 100 people within a few hours, sometimes in houses that had stood empty for 50 years. They sometimes had to break in — keys had disappeared from hiding places on rotted windowsills or crumbling walls — and they scrounged candles for light.
It felt like fate had brought them there, Lucano said. He recalled one of the Kurds telling him, "We are people without a home, and we arrived in a place made of houses without people."
"We are people without a home, and we arrived in a place made of houses without people."
Most of the Kurds eventually left to join family in Germany. But Lucano, Arcar, and a few others decided to create a collective, called Future City, to welcome other refugees. They planned to restore buildings, set up apprenticeships with artisans in local workshops, and run small hotels they hoped would draw visitors interested in "ethical tourism." Soon they got the town involved in a national program called SPRAR focused on vulnerable refugees — like families with children, people with illnesses, and women at risk of being forced into sex work — that specializes in integrating them into communities.
"We wanted this project to become more famous," Arcar said. "We thought it was important because it would attract tourism, too, because we wanted to make outside money come in. But I thought — and [Lucano] thought too — that it was going to cause problems."
Images of Afghans, Ethiopians, and Nigerians saving Italy's ancient heritage seemed to embody all the best of what immigration could be. Projects like Riace were a welcome alternative to Italy's main refugee system, CARA, in which immigrants are warehoused in isolated camps and often exploited by organized crime.
It seemed to benefit the town's original residents, too. The school was saved from closure by an influx of new students, historic buildings were restored, and restaurants and grocery stores reopened. Because state money came irregularly, they created a system of IOUs to circulate in town, printing up a town currency with the faces of Nelson Mandela, Guevara, and local activists killed by the Mafia.
Lucano was elected mayor in 2004 on a nonpartisan slate, and he was reelected in 2009 and 2014. Riace first attracted international attention in 2008, when a famous German director made a short film inspired by its immigrants, and in 2010 Lucano was included on a list of the world's outstanding mayors.
But he became an international symbol at the height of the refugee crisis in 2015 and 2016, when stories began appearing about him in English. Lucano's fans always mention his inclusion on Fortune's 2016 list of the "World's Greatest Leaders," where is ranked in between a minister of Africa's largest country and the philanthropist Melinda Gates.
As Lucano and his allies in the refugee rights community see it, this international publicity painted a target on Riace even before populists took power in Italy in 2018. Inspectors first arrived to audit the program in the summer of 2016, just as the then-ruling center-left Democratic Party was getting spooked by an anti-immigrant backlash. The national government soon moved to tighten restrictions on the NGOs rescuing people from leaky boats trying to reach Italy's coasts, and it sealed a deal with Libya that it hoped would stop immigrants attempting the crossing.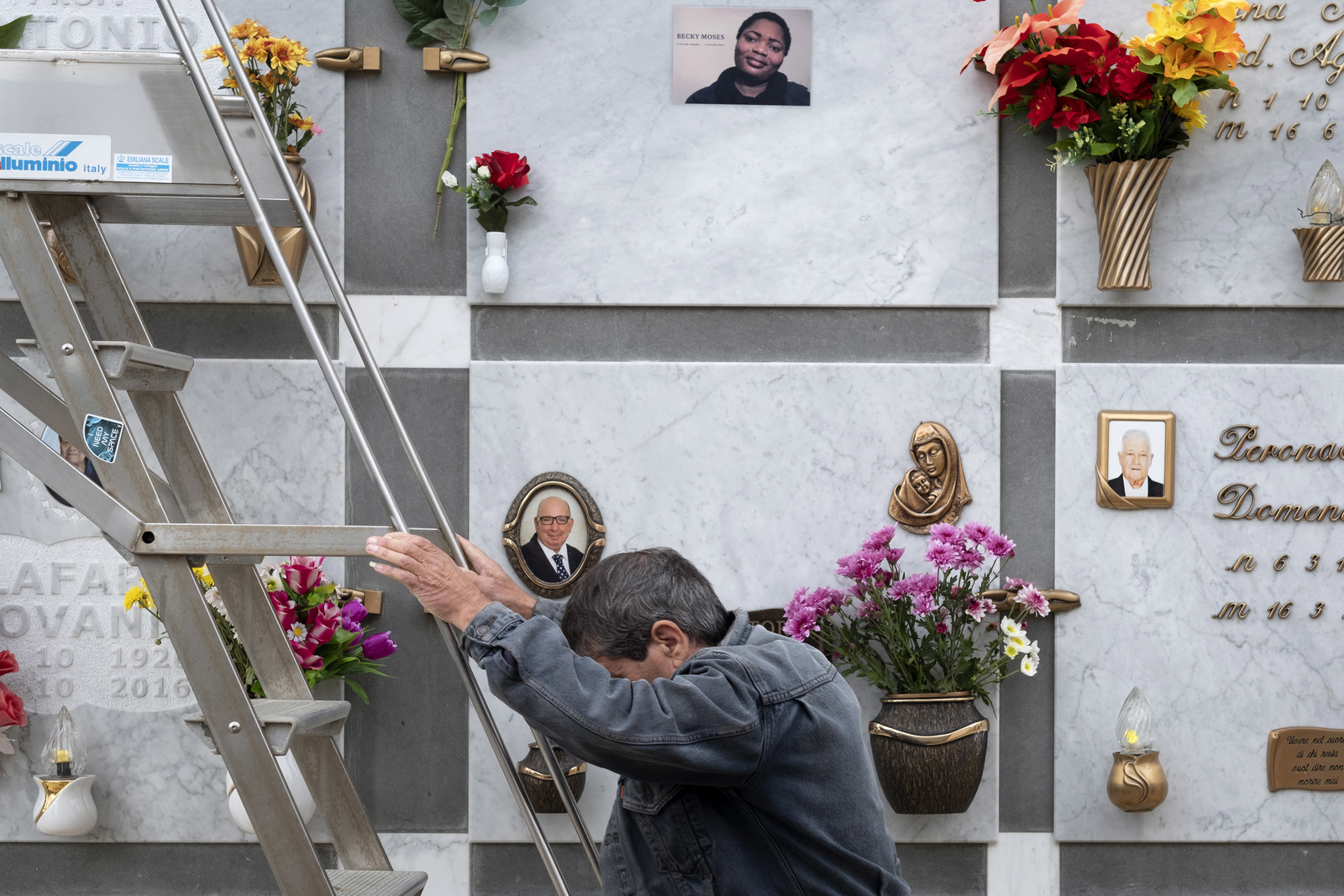 The audit produced a vaguely worded report implying Lucano may have been playing favorites with government money, though it noted that open bidding was difficult in regions where many contractors are in league with the mob.
A follow-up report found no wrongdoing and praised the program as "a model of hospitality," but the Interior Ministry kept that report secret while a criminal investigation was underway. It also froze payments to the program in 2016, forcing the town to go into debt to keep the program running.
Lucano told BuzzFeed News they had made mistakes as they expanded the program, allowing new groups to run projects that included "people taking advantage." But Giovanni Maiolo, head of an alliance of communities modeled on Riace called the Network of Townships of Solidarity, told BuzzFeed News the government's response was like giving someone who ran a red light a life sentence.
"I would have never imagined we would fall into barbaric racism as such only 80 years after the racial laws of the fascist dictatorship."
By that time, a prosecutor had also brought sweeping charges against Lucano and 35 others for offenses ranging from corrupt contracting arrangements to "facilitating illegal immigration." Wiretap recordings of his phone were leaked to the press in which he discussed arranging the equivalent of a green-card marriage for a young Nigerian woman, though full transcripts of the conversation also showed he rejected the idea when the proposed husband demanded she have sex with him.
Requests for comment about the investigation sent to Salvini's office and local investigators were not returned.
All this was hanging over Lucano's head when Salvini entered office in June this year. Just after he took power of the Interior Ministry, Salvini posted a video saying Lucano is worth "zero."
Alfonso Di Stefano of the Sicilian Anti-Racism Forum, an organizer of Saturday's protest against Salvini's anti-immigrant legislation, told BuzzFeed News, "Everything is in danger now."
Salvini is claiming there is a national emergency to bring the legislation to Parliament under special rules, though new arrivals are way down from their peak in 2016. It would dramatically restrict the grounds on which immigrants would be allowed to petition to stay in Italy, and includes a number of other measures to weaken Italy's asylum laws. Sounding a lot like Donald Trump, Salvini at one point promised the bill would include a provision to impose a curfew on "ethnic stores," which he called the "haunt of drug dealers and drunks." He has also pushed legislation making it easier for Italians to buy guns.
"We [have] never reached such a low point," Di Stefano said. "I would have never imagined we would fall into barbaric racism as such only 80 years after the racial laws of the fascist dictatorship."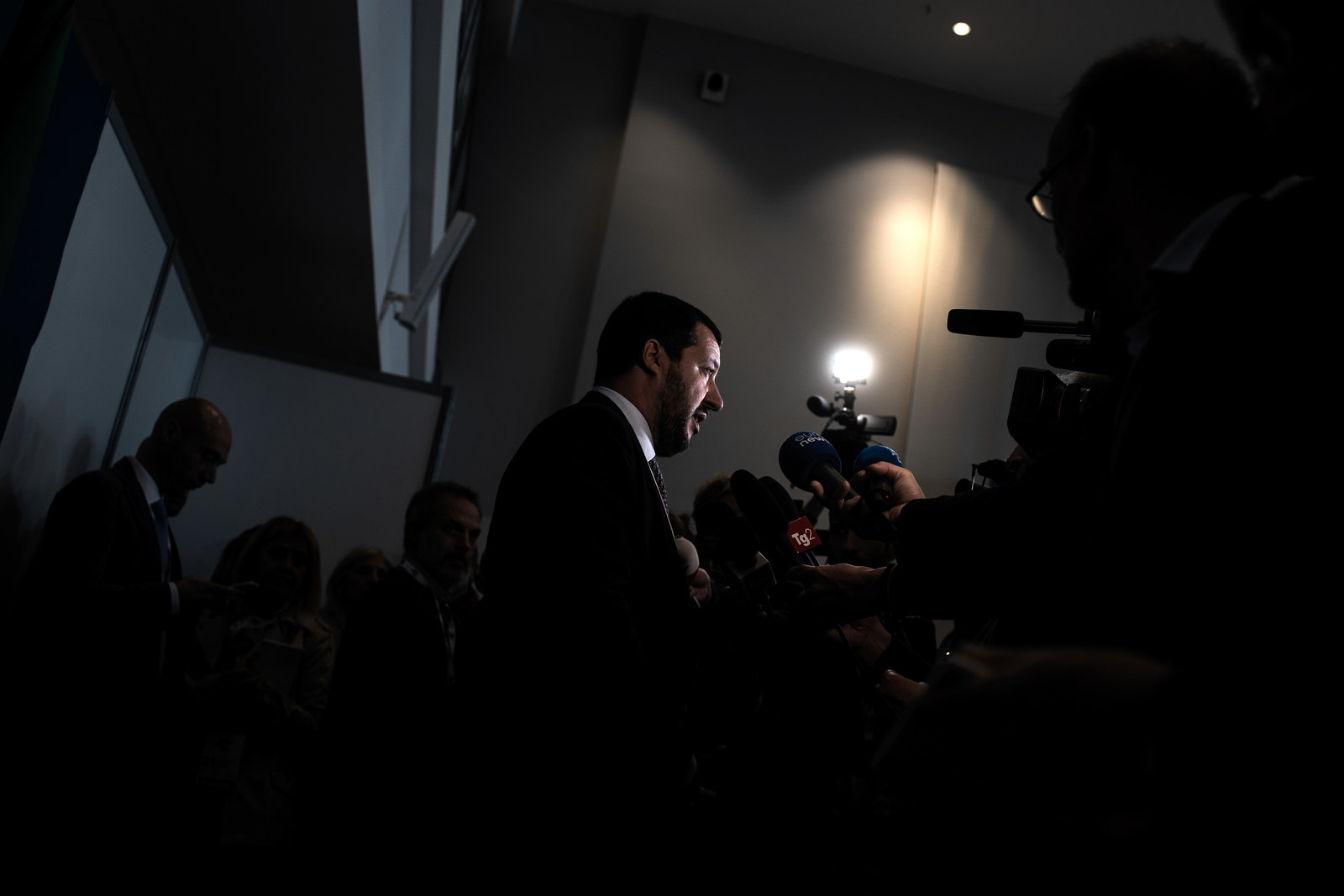 The legislation passed the Senate last week, and it will likely spell the end of programs like Riace by drastically restricting the number of new immigrants eligible for the SPRAR system. Instead of getting support to integrate into the community, even more refugees would be pushed into isolated holding camps. In southern Italy, Di Stefano said, this would be a gift to mobsters, who have embezzled money from camp administrators and profit by serving as brokers who arrange labor on the region's commercial farms.
If there's any silver lining, said the Network of Townships of Solidarity's Maiolo, it's that Lucano's arrest has given civil society someone to rally around at "such a black time for human rights." Though their efforts have only pulled in a fraction of what Riace needs, $350,000 is an unusually successful crowdfunding campaign by Italian standards. And there are other signs of grassroots support for immigrants in Italy. When Lodi, a small northern city, cut many immigrant children from a school lunch program, an online effort raised tens of thousands to feed them for the rest of the year.
"Their faces were different, but it didn't matter — they were people,"
Lucano is grateful for the support, even though he hates being cast as a David taking on Salvini's Goliath. But he recognizes that Riace does provide a counter to the "industry of fear for pure political gain" taking hold across the world.
At one point, Lucano broke into a gap-toothed smile and wondered whether Salvini had ever truly listened to John Lennon's "Imagine." "John Lennon was one of our heroes back then," Lucano said, and reminisced about how easy everything was back when they first turned empty houses into shelters.
"Considering how Italy has become today, I would like to try and go back to that simplicity," he said.
Back when the Kurds arrived in 1998, Lucano had just helped put on a play that imagined Riace down to its final residents in 2020. The town painted a mural of the sea along a road renamed "Utopia Street," dreaming that those who'd left would one day sail home again. For Lucano, the Kurds appeared as if they were the long-lost residents of Riace who'd simply returned wearing different skins.
"Their faces were different, but it didn't matter — they were people." ●