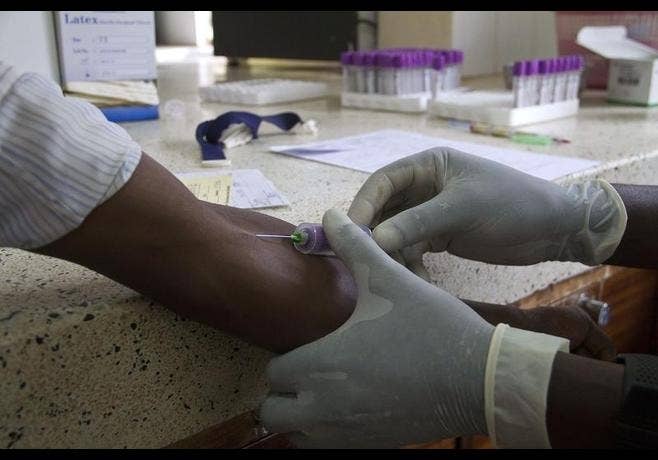 The Obama administration has yet to communicate how it will respond to Uganda's anti-gay law, according to Capitol Hill sources, who say the State Department has kept Congress in the dark on the process of changing the status of U.S. aid to Uganda.
"From the outside it appears to be a mess," a Senate source said. "There's been no communication with Congress that we are aware of."
Since Ugandan President Yoweri Museveni signed legislation imposing up to a lifetime prison sentence for homosexuality, Obama administration officials repeatedly have said there would be a "review" of U.S.-funded programs in Uganda, but have declined to discuss details of that review or options for reallocating funding.
This is a touchy subject, since the United States has allocated more than $400 million in aid to Uganda for HIV and other health programs. While the Obama administration may want to send a message about LGBT rights and avoid funding organizations that might turn in LGBT people — some current grantees have even openly backed the anti-gay law — the administration also does not want to appear to be cutting off anti-retroviral therapy to those relying on those programs.
The office of Vermont Democratic Sen. Patrick Leahy, chairman of the Appropriations subcommittee with oversight of the State Department, confirmed to BuzzFeed that he had not received any information about what steps, if any, the administration has taken to figure out a response to the situation. When the law was signed, Leahy called for a freeze in U.S. aid to the Ugandan government until "the United States has undergone a review of our relationship."
"We need to have our actions stand up to our rhetoric," said Delaware Democratic Sen. Chris Coons, who chairs the Foreign Relations Subcommittee on African Affairs, during an appearance on MSNBC earlier this month. "We should look seriously at reducing assistance or cutting off assistance that's related to police training, their police have already been involved in LGBT violence."
But if the administration is thinking of moving in this direction, they haven't given any indication to lawmakers, said a House aide who works on global HIV funding. Key questions remain unanswered, like who is the administration's point person for this review, when decisions on specific programs will be made, and whether the review will extend beyond Uganda to include Nigeria — which recently also passed a law similar to Uganda's — and other nations with criminal sodomy.
"My sense is they haven't made up their minds yet" on how to handle this dilemma," a House aide said. The aide also noted that reaching decisions on Uganda is a challenge because any decision could have very broad implications: More than half of the 88 countries receiving assistance from the President's Emergency Program for AIDS Relief (PEPFAR) already criminalize homosexuality.
A White House official speaking on background disputed this characterization, however.
"We have been in touch with our partners on the Hill following the enactment of the Anti-Homosexuality Act," the official said. "Now that the Anti-Homosexuality Act has been enacted, we are looking closely at the implications of the new law."
The official also asserted that "where appropriate, we have adjusted some activities and engagements while we are doing that," but could not provide any concrete examples of changes to policy.
Some recent reports in the United States and Uganda, Obama officials say, incorrectly attribute changes in U.S. HIV funding to the Anti-Homosexuality Act or mischaracterize their impact. For example, the termination of a program that Reuters described last week as the "first (U.S.) concrete move reported in response to the passing of an anti-homosexuality law" was actually scheduled to expire before the law was passed and was not renewed for other reasons, according to a senior administration official speaking on background. The official also said the Reuters report incorrectly stated the program was funding the purchase of anti-retroviral medication.
Possibly complicating the process is the fact that President Barack Obama's pick to head the State Department office that administers PEPFAR and other HIV assistance programs, Deborah Birx, is still awaiting confirmation by the Senate. But the White House official said this was not slowing down the administration's recalibrating its policies.
"I would reject the notion that there's any connection between the pending nomination of the new Global AIDS Coordinator and our ongoing look at next steps on Uganda," the official said. "We will also continue to work through our response to enactment of the Anti-Homosexuality Act in a thoughtful, deliberate way."
Human rights advocates are also concerned that Uganda is getting far more attention from the administration than Nigeria, even though its law has led to mass arrests of people alleged to be gay since its enactment in January.
"We're extremely concerned about the lack of consistency," said Julie Dorf of the Council for Global Equality, which lobbies for LGBT rights in U.S. foreign policy. "We would like to see a [consistent] ongoing response for any country that further criminalizes homosexuality."
"Yes, there has been a lot of focus on Uganda," the White House official said, in part because Uganda had "given us specific assurances that it would not enact the legislation as law" before reversing itself. "But," he added, "we are equally committed to promoting and protecting the rights of LGBT persons around the world."