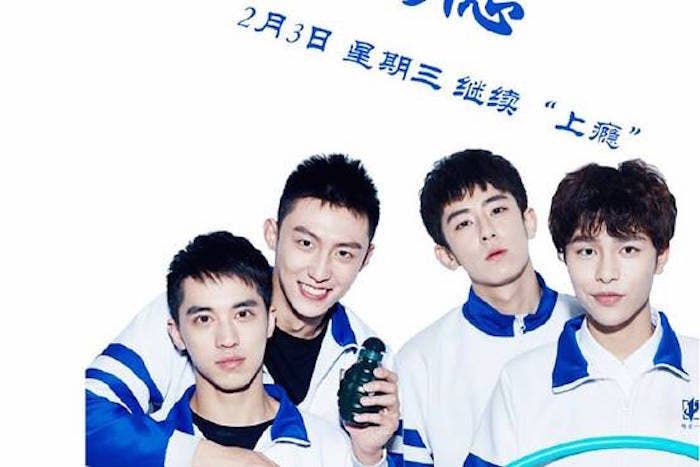 Broadcast officials in China are censoring programs that feature gay characters as part of a new series of measures to tighten control on media and the arts in the country.
This was spelled out in a lengthy set of guidelines entitled "General Regulations on Television Content Production" issued by the government-backed TV Production Committee of the China Alliance of Radio, Film and Television and a trade group called the China Television Drama Production Industry Association. The guidelines are dated December 31, but only circulated this week after the country's top broadcast regulator, Li Jingsheng, mentioned them at a speech during a national TV production conference.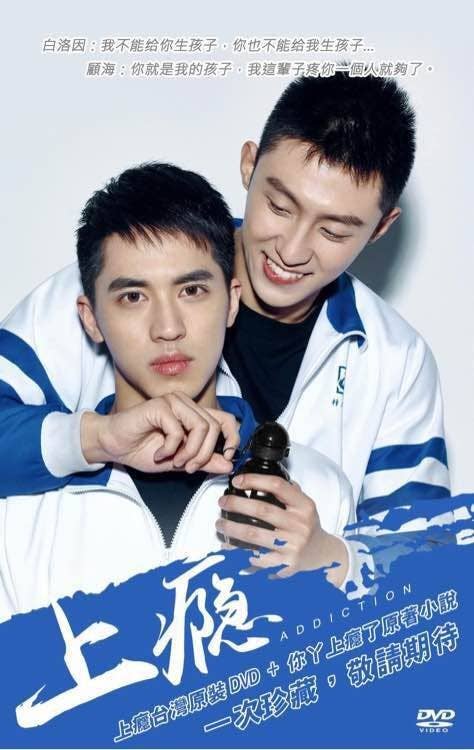 "No television drama shall show abnormal sexual relationships and behaviors, such as incest, same-sex relationships, sexual perversion, sexual assault, sexual abuse, sexual violence, and so on," the document states. It also frowns upon a range of other content ranging from witchcraft to historical depictions "harmful to the unity and sovereignty of the country and its territorial integrity."

Though the document does not technically have the force of law, several shows that might not meet the requirements have recently disappeared from streaming sites. These include a web series called "Addiction" about gay teenagers, which was blocked last week. It is also a powerful signal to the industry that producers should self-censor in order to avoid running afoul of authorities.
Other steps Chinese authorities have recently taken to tighten controls include a prohibition on foreign media companies from publishing online content in the country and another to punish the owners of unusual architecture. In his speech to the TV production conference, Li said that he wanted to take further steps to ensure online entertainment meets the same standards as broadcast television.
Stepped up censorship of LGBT content comes at a time of growing visibility for gays and lesbians in China. Last year, China's largest company ran a public competition for ten couples to win a trip to get married in California, and the Chinese courts are allowing a well publicized lawsuit by a couple seeking to marry to proceed. But representation in media is still sensitive, so sensitive that a reality TV show recently blurred out an actor who posted something LGBT-related on Facebook from a show that had already been filmed.
News of the regulations triggered a meltdown on the Chinese social media site Weibo after it was posted on the network by an entertainment news site, attracting more than 130,000 comments.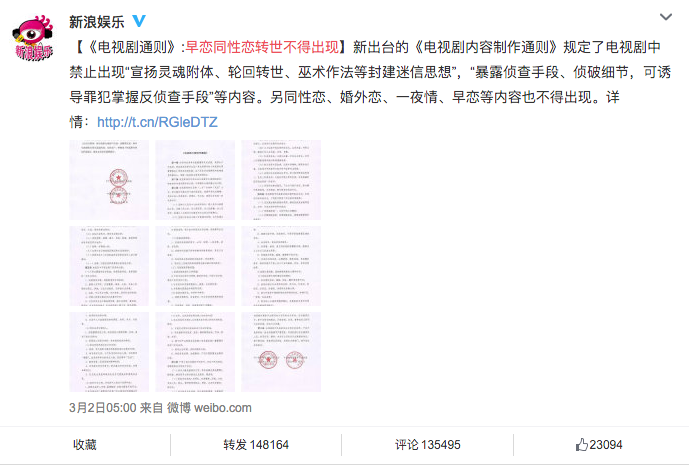 "Excuse me?" one user commented, "sexual orientation is a personal freedom. The other behaviors might be immoral, but how can you put them side by side?! This is major discrimination."

"Please then pull all the Apple products out of China, since the CEO is gay," said another.

Along with Addiction, the popular show Go Princess Go — which featured a man who traveled through time to possess the body of a princes — was pulled off the air before being allowed back up with heavy edits.

BuzzFeed News examined some of the web series currently featured on the homepages of major Chinese streaming websites, and most of the dramas might violate the guideline in some ways. Which leaves this story to be continued...