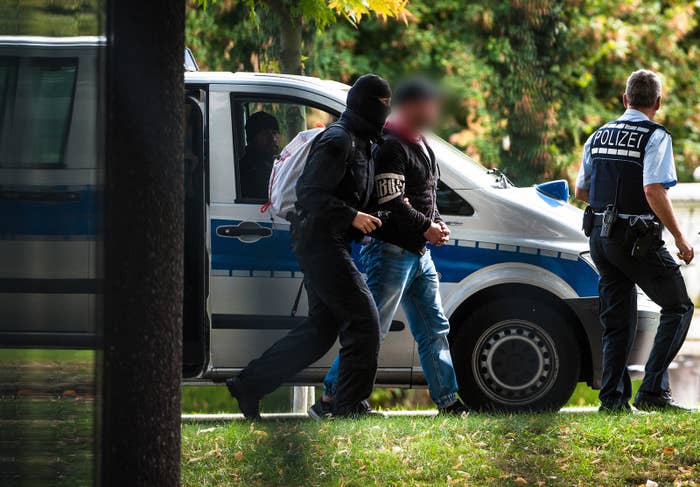 German authorities arrested six men Monday suspected of planning a far-right terrorist attack.

The men, all German citizens aged between 20 and 30, allegedly belong to a group called "Revolution Chemnitz" and were trying to obtain automatic weapons for an attack targeting foreigners.
"For that purpose, they are believed to have intended violent assaults and attacks with weapons against foreigners as well as political opponents," a statement from Germany's federal prosecutor's office said.

A seventh man, named only as 31-year-old Christian K., is already in custody having been arrested earlier in September. He is suspected of being the ringleader of the group.
Investigators said the seven men all belonged to the "hooligan, skinhead and neo-Nazi scene in the Chemnitz area."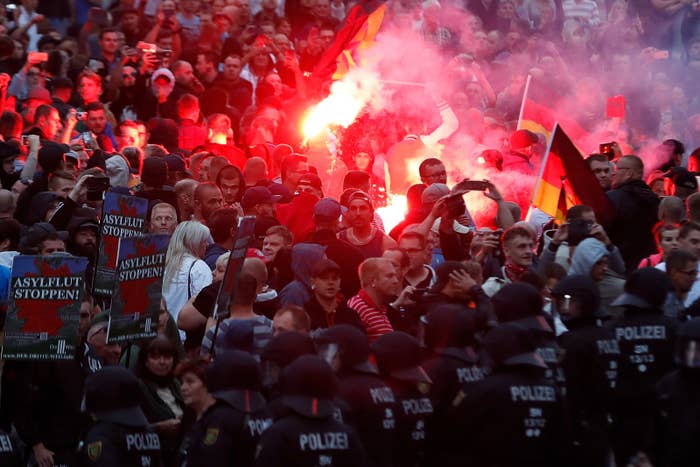 The arrests are the latest sign that anti-immigrant protests that began in Chemnitz in eastern Germany in August continue to shake the country.

The protests, sparked by the death of a local man in an incident involving two Middle Eastern immigrants, made international headlines due to the involvement of neo-Nazis and ended with mobs chasing people they thought were immigrants through the city's streets.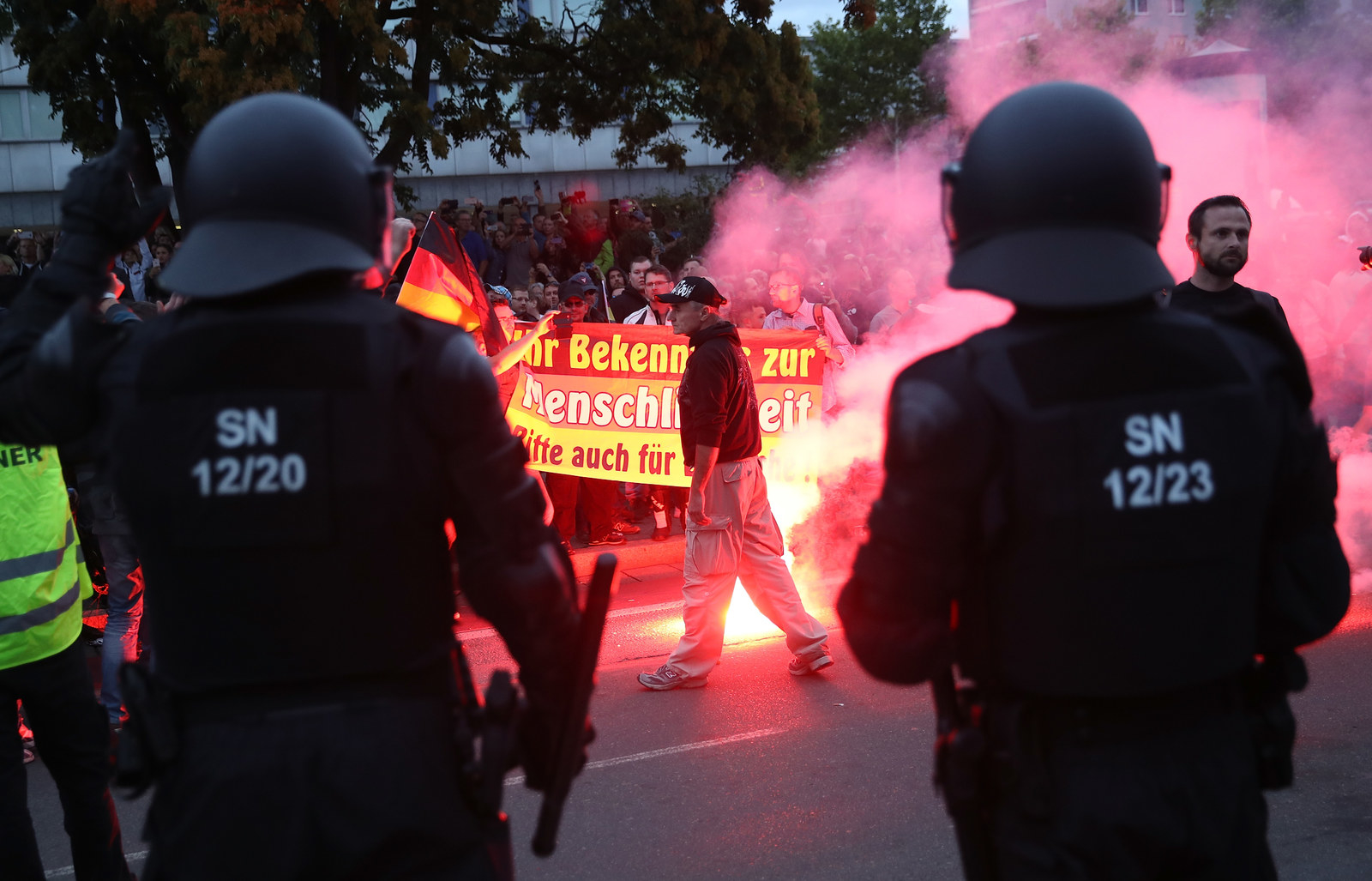 Investigators said that six of the arrested men staged a "test run" last month for the alleged terror plot, in an attack on a group of immigrants in a local park on Sept. 14 following an anti-immigrant protest in Chemnitz attended by 3,500 people.

No one was seriously injured — one man was struck in the head with a bottle — but 15 men were arrested.
One of the men arrested that day was Christian K., who has been in custody ever since. The other six men arrested Monday were rounded up as part of an investigation involving 100 officers and commando units.