Canada Denies Visas To Ugandan LGBT Activists
"The assumption is they are here to claim asylum. The question is: Why can't they, coming from the most hostile place in the world to LGBTQ people?"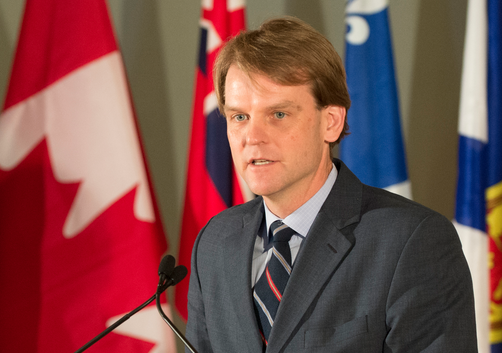 The Canadian government has denied visas to 10 Ugandan LGBT activists seeking to attend the World Pride conference in Toronto in June, reported The Star, in a move that Canadian activists allege is designed to prevent them from seeking asylum.
"The assumption is they are here to claim asylum. The question is: Why can't they, coming from the most hostile place in the world to LGBTQ people?" Andrea Houston of the Canadian coalition opposing homophobia abroad #ENDhatelaws told The Star.
Remi Lariviere, a spokesperson for the Canadian Immigration Agency, would not comment on whether the visas had been denied to prevent them from seeking asylum. However, in response to questions by email, he wrote: "All applications from around the world are assessed equally against exactly the same criteria, regardless of their country of origin."
The Star reported that the Canadian officials had informed applicants that the formal reason for their visas being rejected included insufficient funds to cover the cost of their visits and the belief that they did not have a legitimate business purpose in Canada.
As a result of the decision, Frank Mugisha, head of Sexual Minorities Uganda, is the only Ugandan who will be able to attend the conference, since he has a multiple-entry visa from a previous visit.
In April, Sweden denied a visa to LGBT Ugandan activist Bob Bwana, a decision the migration court explained was due to "a relatively high risk of LGBTQ people from Uganda who enter the Schengen Area may not leave the territory when visas expire."