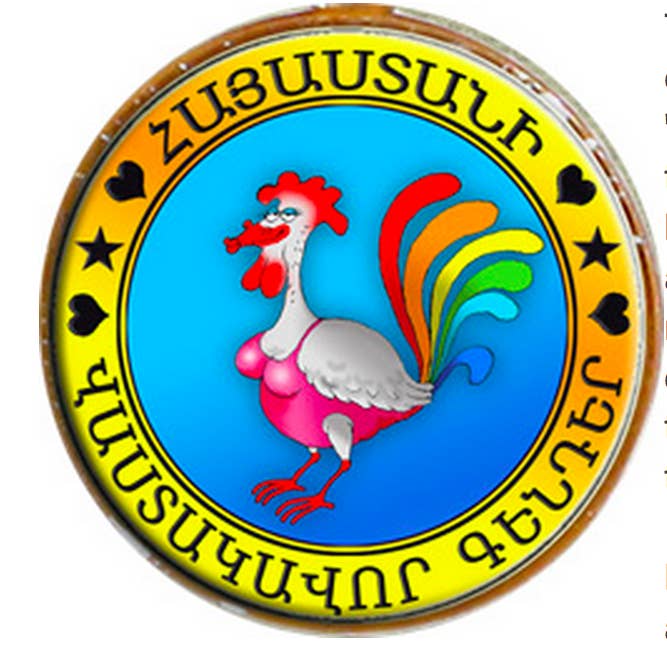 The editor of an Armenian newspaper is awaiting judgement in a lawsuit brought by several individuals after he published an article naming them as "gay rights lobbyists" and calling for them to be fired from their jobs and ostracized.
The trial concluded on Monday and a ruling is expected on October 30, said Mamikon Hovsepyan, the head of the LGBT rights organization PINK Armenia. Hovsepyan was the first person named in article published on May 17 by Hovhannes Galajyan, editor of the newspaper Iravunk. That story was headlined, "They serve the interests of international homosexual lobbying: the blacklist of country's and nation's enemies," and included the links to more than 50 individuals' Facebook pages.
Galajyan wrote, "Ordinary people [should] stop communicating with the lobbyist on the internet, as well as in real life, not to greet them, not to help them with any issues, not to engage in any business relations with them; state officials [should] not to hire those lobbyists for public service jobs, and if they already work there, [they should] fire them under any convenient pretext."
Hovsepayn told BuzzFeed News that he did not know of anyone who had lost their jobs as a result, but the article did expose some LGBT people who had not been out. But not all of those named are LGBT, he said. As he tells it, Galajyan generated the list first from known members of LGBT organizations. Joining those names were the names of people who posted criticism online of an Armenian Eurovision judge for making offensive comments about Conchita Wurst, the Austrian drag performer who won the 2014 competition.
Though the original article is cast as a denunciation of Conchita Wurst, Hovsepyan said that Galajyan may have had a more explicitly political agenda with this article and other anti-LGBT stories that followed. The paper's founding editor-in-chief, Hayk Babukhanyan, is a member of the Armenian legislature from the ruling Republican Party, which last year abandoned integration with the European Union in favor of moving towards joining a Eurasian Economic Union that Russia is working to establish.
"Having in mind who is the leader of this newspaper, we may assume that it was part of their plan of joining [the] Russian-lead E.E.U.," Havseyan said. "Most of the state officials want to play a nice role in front of Putin."
Because Armenia has no law against hate speech, the activists are suing for "damage caused to honor and dignity."
Hovsepyan was cautiously optimistic that they will prevail.
"The chances [of winning] are big if the judge is honest and impartial, but it is a bit hard to trust the juridical system of Armenia," he said.