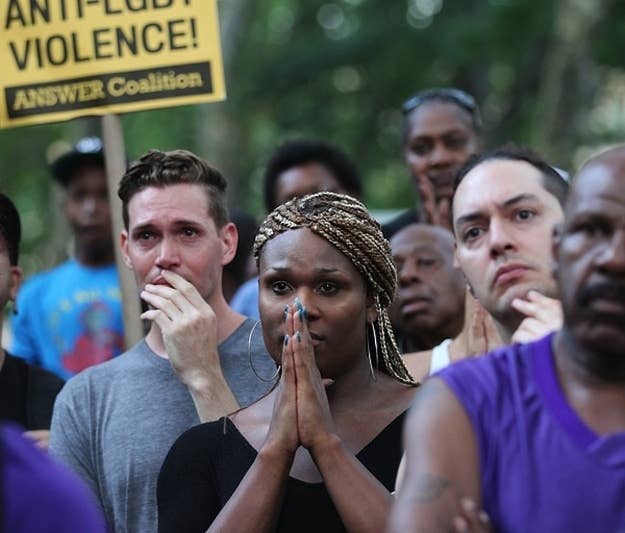 Brazil and Mexico lead the list for the most reported killings of trans people in the past year, according to a report released Wednesday by Transgender Europe's Trans Murder Monitoring project.
The report was released in anticipation of the 15th International Transgender Day of Remembrance, which will be observed on Nov. 20, 2013.
The report only includes murders of trans people that can be documented through publicly available information or are reported by local advocacy organizations, and so may not be a complete picture of the scope of crimes committed worldwide. But the map suggests even countries where rights for gays and lesbians have made huge gains remain dangerous places for trans people.
Same-sex couples in both Brazil and Mexico won judicial rulings in the past year that pave the way for nationwide marriage equality. Yet, 95 trans people were reported murdered in Brazil and 40 were killed in Mexico. Sixteen murders of trans people were reported in the United States.
Some small nations were also found to have very large numbers of murders relative to their population size. In Honduras, for example, three trans people were reported killed for every two million inhabitants.
The Trans Murder Monitoring project also found the highest number of murders of minors in the five years it has been keeping statistics. Since the start of 2013, 22 trans people were reported killed. Eleven of these were under the age of 18.
These include a 13-year-old trans girl strangled in Macaiba, Brazil, on June 9; a 14-year-old trans girl strangled in the city of Ibipora, Brazil, on Oct. 15; and 16-year-old trans girl murdered by a mob at a house party in St. James, Jamaica, on July 22.
Since 2008, Transgender Europe has documented 1,374 murders of trans people in 60 countries worldwide. Of these, 108 victims have been under the age of 20.