A probiotic drink that's a staple for a ton of Asian households is now ~trendy~ thanks to To All the Boys I've Loved Before.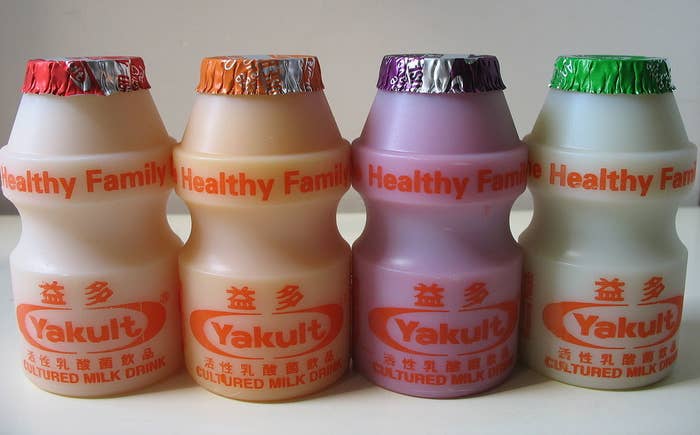 As reported by Bloomberg News, Yakult has seen a spike in mentions on social media, and the company's stocks have seen growth since the Netflix rom-com's release.
That's according to TickerTags, a research firm that tracks social media.
For the unfamiliar, Yakult is sweetened skim milk fermented with a strain of the bacterium Lactobacillus casei Shirota — which is supposed to be good for your tummy.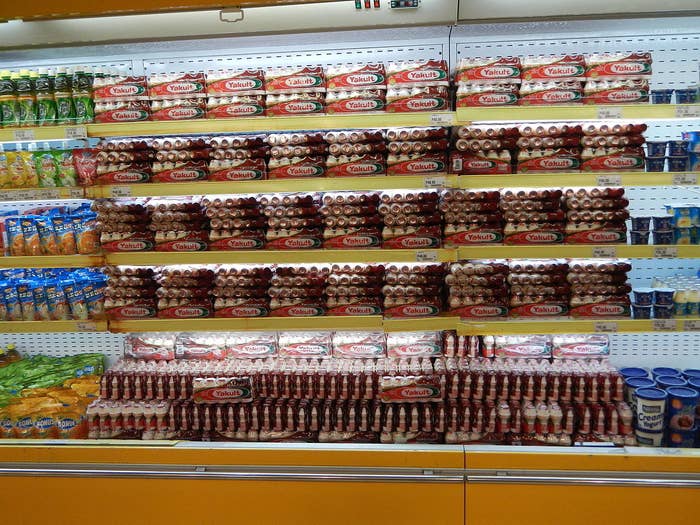 It started in Japan more than 80 years ago and is sold all around the world.
Although it's not mentioned by name, the distinct bottle can be seen in To All the Boys I've Loved Before. Here it is having a moment with Peter Kavinsky's precious lips.
Although weirdly the movie called it a "Korean yogurt smoothie." ¯\_(ツ)_/¯
Even the original author of TATBILB, Jenny Han, is amused.
Anecdotally, people are reporting Yakult selling out at their local stores.
This is impact.
For some people, the TATBILB cameo was a hit of nostalgia.
Because, of course, there's nothing new about Yakult.
So for people who grew up with it, it's weird to see it become a ~thing~.
"Y'all been sleeping on this shit."
Wyd, world?