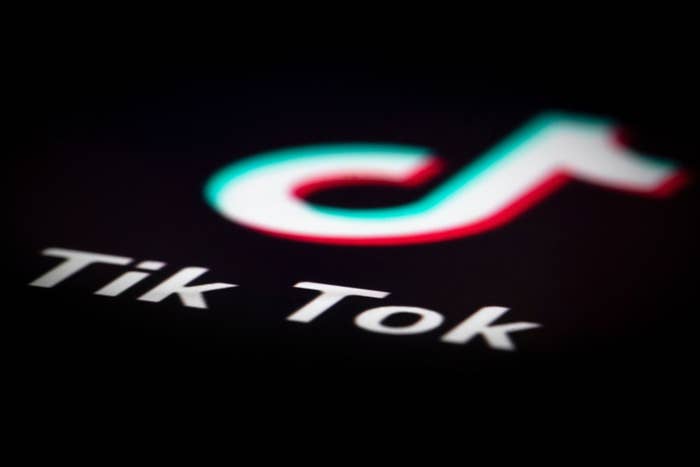 TikTok users in the US are taking their frustrations online after their accounts were deleted amid sweeping changes to protect children on the app.
On Wednesday, the app, previously known as Musical.ly, took steps to ban users under 13 from posting videos or maintaining a profile. This came after a $5.7 million settlement with the Federal Trade Commission for violating the Children's Online Privacy Protection Act.
In an update, the app asked users to verify their date of birth. If under 13, users lost the ability to post. But there are multiple reports of older users having their accounts wiped in error.
Paige, 15, told BuzzFeed News she lost all 17,000 of her fans yesterday in the purge. Previously known as sleep.com on TikTok, she logged in and was prompted to confirm her date of birth. Due to the way the page was designed, she was unable to change the date from the default current date. Because the app thought she was zero years old, her account was instantly deleted.
"I didn't think it would be a big deal so I just entered the date it gave me and my account was immediately removed," she said. "With a warning of some kind this issue would have been avoidable."
Paige was sent a link to download the 908 videos she had made, but recovering the videos isn't enough, she said.
"I am more concerned about my platform completely being lost without my knowledge of how to resolve this issue," she said.
"The account actually brought me a ton of opportunities that are now completely lost just because they probably didn't go about the situation in a very smart way."
Dozens of others in the same boat have voiced their complaints on Twitter and other platforms.
TikTok has told users that if they entered their birth date wrong, they should submit a copy of their government ID. But due to either privacy concerns or a lack of ID to share, that hasn't been a satisfactory answer for some.

Others, despite having followed the instructions, are still locked out.
Or have yet to receive a response.
Users have also been complaining on TikTok itself.
As well as in reviews on the Apple App Store.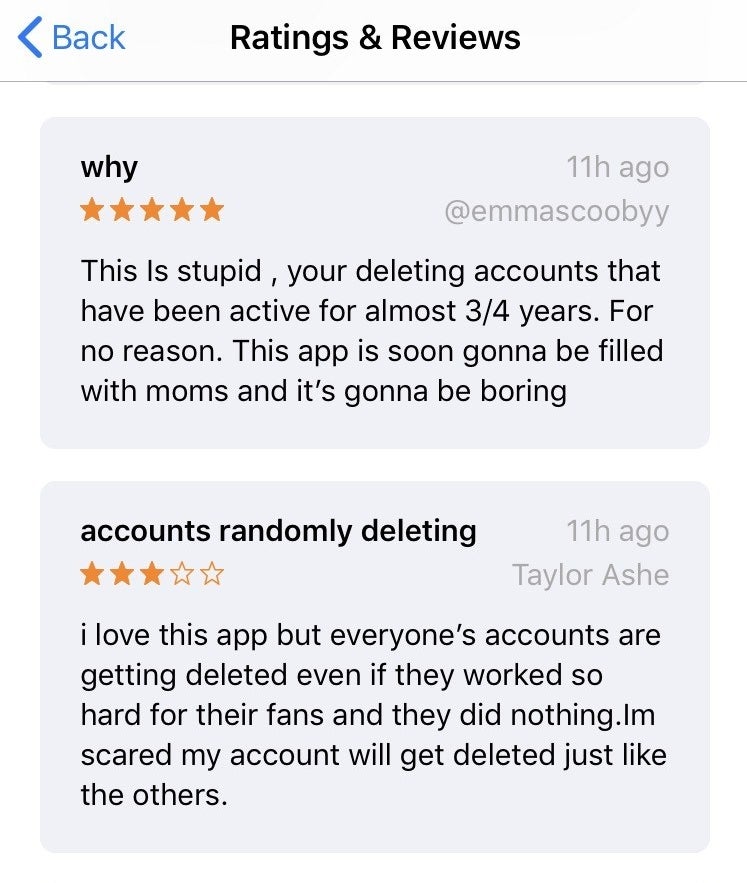 Although many people had trouble inputting their birth date, other users BuzzFeed News spoke to said their accounts were deleted before they even had that option, despite being older than 13.

One 17-year-old told BuzzFeed News that he was prompted by the app to confirm his email and birthday and set a new password. After he did, he logged in to find all his videos gone. Another user, 18, said she also logged in to find her videos deleted, and confirming her date of birth made no difference.
In a statement, TikTok told BuzzFeed News it was aware of issues with the app.
"We are aware that some users are experiencing issues accessing the app. Our support teams are working to provide users guidance, and @TikTok_US will provide further information," said a spokesperson.