McKayla Thomas and Bella Schmidt are a couple from Long Beach, California, who shared a truly excellent photobomb.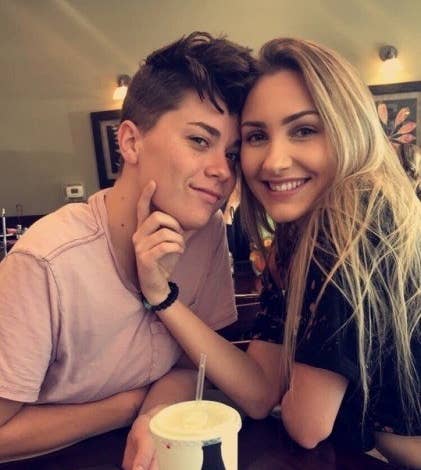 They recently celebrated a year and a half together, so Thomas shared some photos from Long Beach Pride last May.
Thomas and Schmidt are being very cute, but that's not the only reason people love these photos.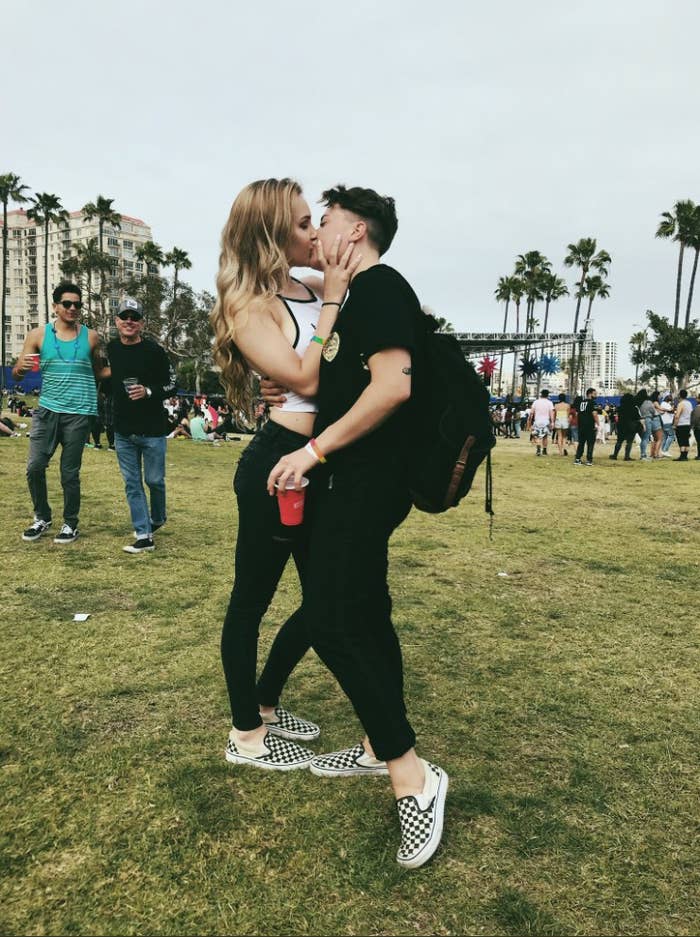 Do you see it?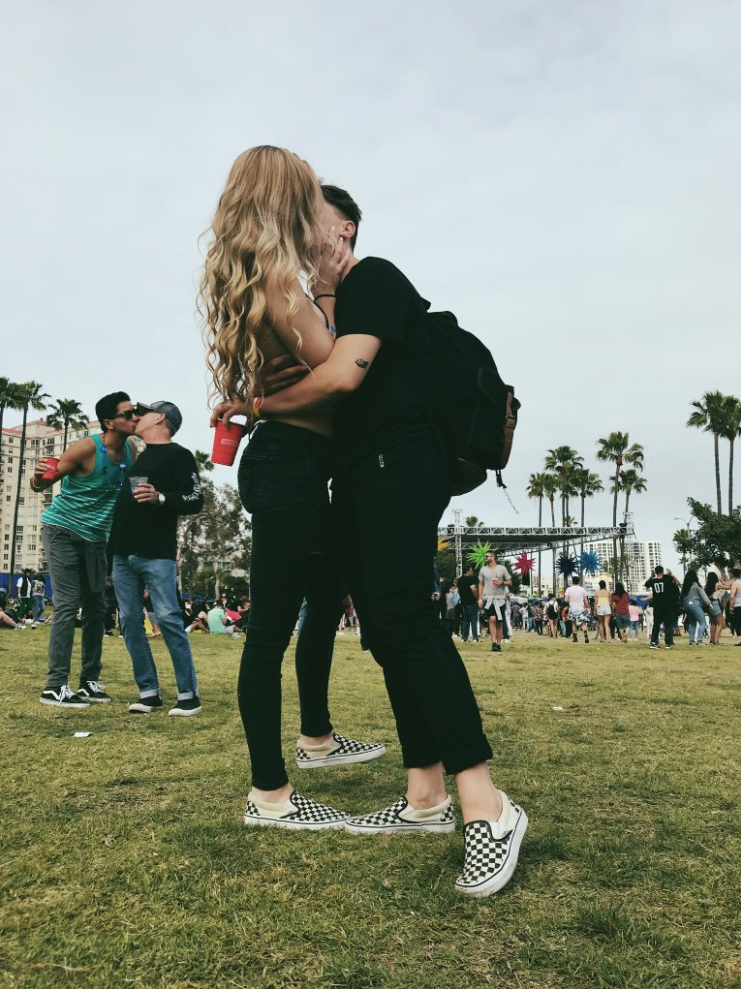 Photobomb!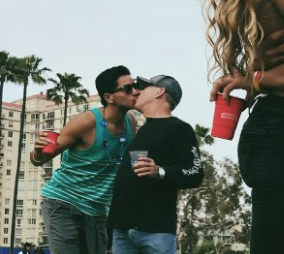 "We were just taking pictures, we didn't even notice that the background was even there until I was editing a few days later," Thomas told BuzzFeed News.

"We were cracking up, we had a really good laugh about it."
Twitter likes it, too.
Stealing the spotlight in the best possible way.
It's just cute on cute.
And thanks to the tweet going viral, Thomas was actually able to connect with her photobombers.
"One of the guys in the background actually saw it and messaged me and said, 'That's me and my boyfriend in the background,'" she said.
Turns out the photobombers are Matthew Lopez and his boyfriend, Camber Hill.
"The second I saw them taking the photo I immediately said: 'Babe let's kiss,'" Lopez told Gay Star News.
He said he thought it would give the women a good laugh later on, which proved to be very true.
Happy anniversary, McKayla and Bella. May you have many photobombs to come.