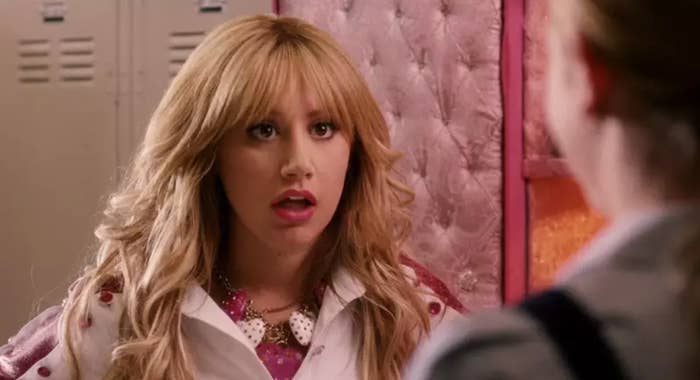 In High School Musical — a film I think we can all agree is a timeless classic — we are clearly meant to see the blonde and popular Sharpay Evans as the villain.
But what if we've been wrong all along?
A California student is proving in a viral slide presentation that we've all done Sharpay dirty.
Emily Cacnio, 19, is a musical theater major the American Musical and Dramatic Academy. Earlier this year, she had an assignment in English class to present an argument where you could make a case for both sides.

For her project, she delivered vindication for Sharpay.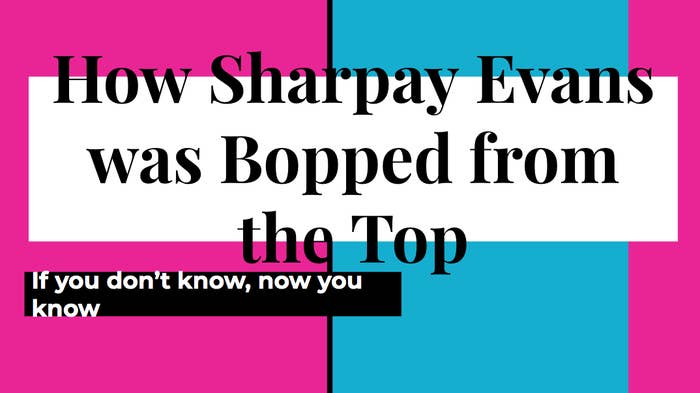 Titled "How Sharpay Evans Was Bopped From the Top," Cacnio lays out a case for Sharpay being the real hero.
Sharpay, Cacnio argues, was just a talented performer who was acting professionally, and Gabriella and Troy didn't deserve their accolades.
"Mrs. Darbus is a clout chaser and casts popularity over talent," she wrote.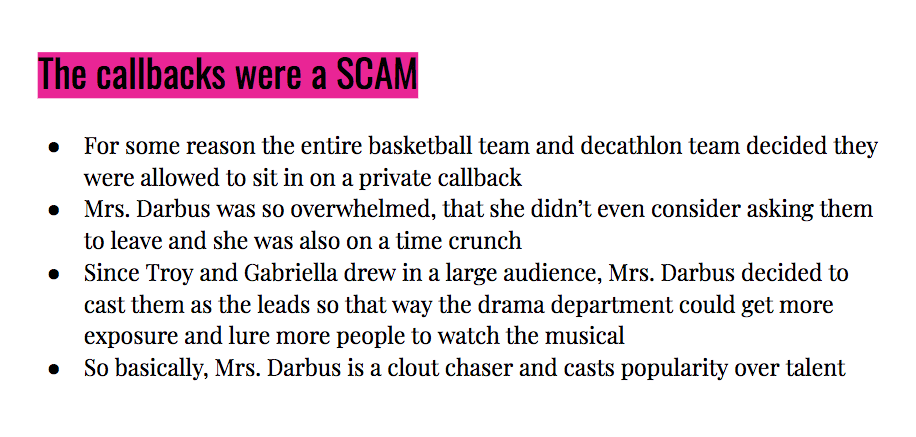 Despite being overlooked, Sharpay was a team player who recognized other people's hard work.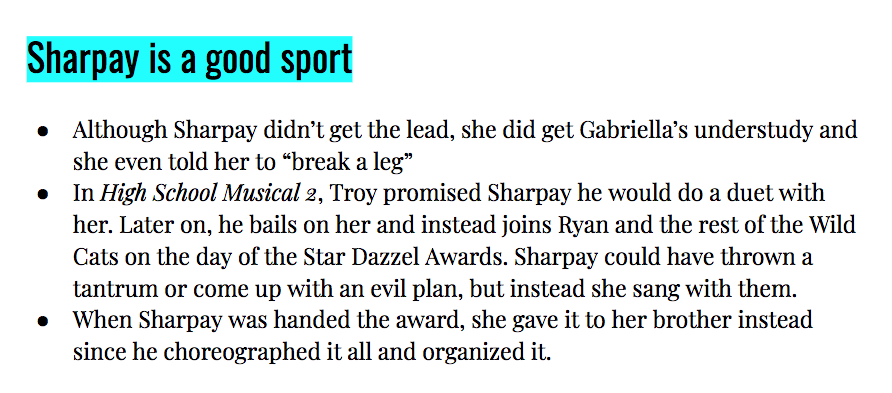 Cacnio said her class was into it.
"They loved it. They were like cracking up because I played some clips from the movie and they started singing along," she told BuzzFeed News.
She even got an A on the assignment.
When she opened Twitter today and saw that Sharpay was trending, she knew she had to share her presentation with the world.
The tweet has now gone viral and so many people are on her side.
"I did not expect that it would go viral," she said.
Although Cacnio isn't the first person to make this argument, it's one she's been sitting on for years. She remembers being "obsessed" with High School Musical as a kid and owned all the CDs. She liked Sharpay right away.
"In the first one I liked her because she was funny and sassy," she said.
"In the second one I started to notice things about her that made her seem kind of like the good guy in a way."
You can see Cacnio's full presentation here.
CORRECTION
Gabriella's name was misspelled in an earlier version of this post.