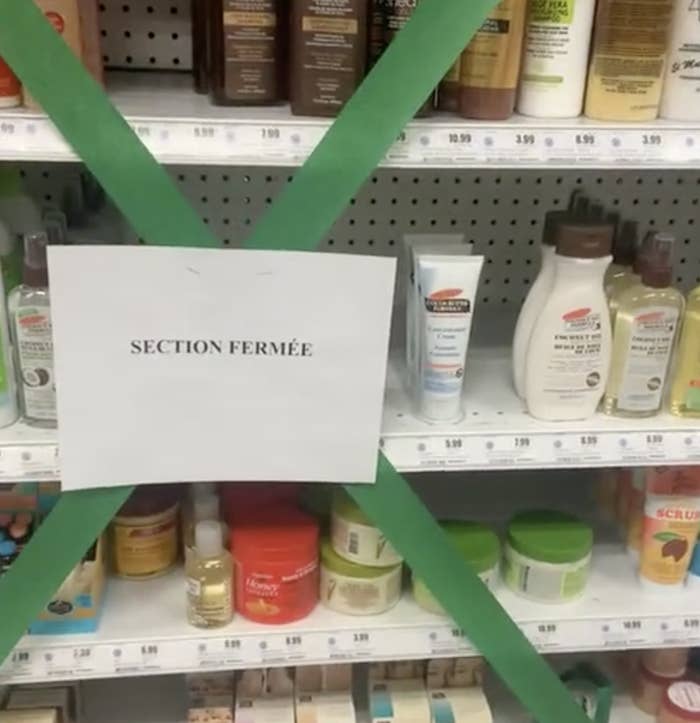 A Quebec pharmacy chain has come under fire for blocking off products made for Black and curly-haired customers amid the province's COVID-19 restrictions.
On Dec. 29, Kelsey Walker, 33, saw a post from a friend showing that the section for Black haircare products at a local Uniprix store was closed, while other shampoos — like Pantene, for example — were still available.
"I decided that the next day I was going to go just to ask some questions because it didn't make sense to me," she told BuzzFeed News.
The next day she visited the store, located in Montreal's LaSalle borough, with two friends and brought her phone to record. She quickly found the shelf which was marked off with green tape and a sign that said "section fermée."
Quebec is currently under a province-wide lockdown that was just extended into February. Under the lockdown, nonessential businesses must close, and other businesses, like pharmacies and Walmart, must block off products not considered essential.
"The owner explained that she wasn't the one who oversaw things being blocked off. They had received a list from head office," said Walker. The manager who actually oversaw what was blocked off wasn't present that day, they told her.
The owner noted some other things had been miscategorized, such as foot care products.
"I asked her, 'If you noticed one thing didn't make sense, why didn't you take a walk around the store?'"
Walker captured the exchange in a video uploaded to Instagram.
"I'm a Black person. I have natural hair. My hair cannot use these products," Walker tells the owner in the video, pointing the camera to the shampoo that was not blocked off.
Walker contacted Uniprix, who she said sent back a "generic message." After her video went viral, the chain also posted a message on social media saying it was an "isolated mistake and has been corrected," along with an apology.
BuzzFeed News has reached out to Uniprix for comment.
Walker visited other Uniprix locations, as well as other pharmacies like Jean Coutu. She said neither had Black hair products blocked off.
In the end, the Uniprix location decided to remove the sign and tape, but Walker said there's a larger issue here. Across the province, beauty stores catering to Black customers have been ordered closed under the province's direction.

She posted another video on Instagram showing closed beauty supply stores.
Not only are small business owners suffering, she said, but it makes things harder for customers, too.
"So for us, it's just that number one the biggest problem is the cost. The cost of these products is more expensive when we go to shops like Uniprix or Jean Coutu," said Walker.
"And they don't carry all of the brands that the beauty supply stores would carry. It forces your hand where you have to shop online or pay more."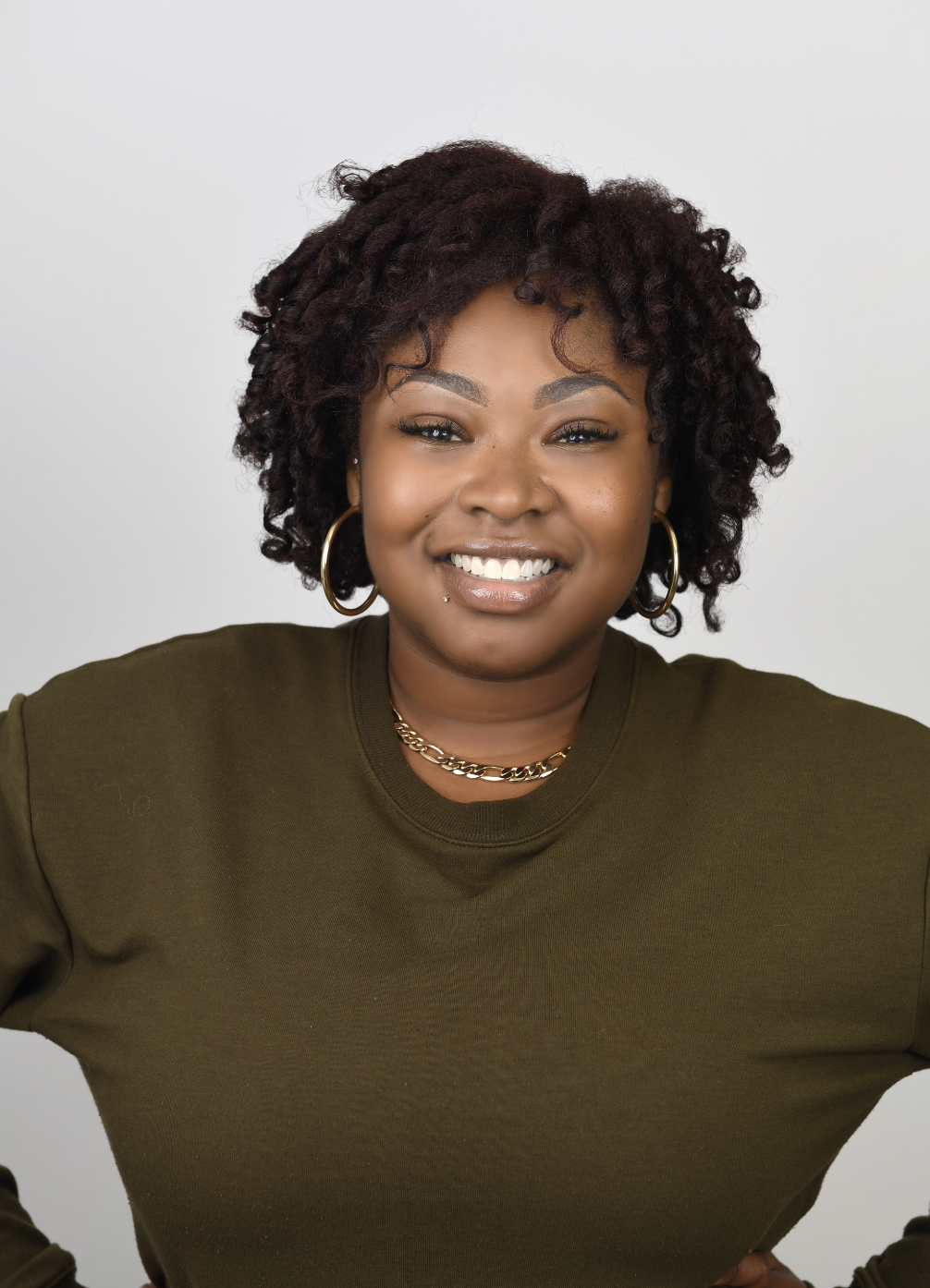 She added that in the winter — and Montreal is well known for its harsh winters — Black hair needs extra attention, and it needs to be done at home since salons are closed.
Walker reached out to her provincial representative, Christopher Skeete. An assistant, Julien Apelian, wrote back and told her they were aware of the "unacceptable" sign at Uniprix.
"For your question, we understand that COVID-19 measures may sometimes seem inconsistent in certain sectors. (However) this is just a consequence of trying to close down as many non-essential stores and it also reveals the complexity of such a decision and operation," he wrote.
In an email, a spokesperson for Skeete told BuzzFeed News that "the misunderstanding that occurred at Uniprix is very unfortunate, but remains an isolated situation. Beauty supply stores are closed until February 8th regardless of their target market."

Walker suspects that there needs to be more diversity among those who are making lockdown decisions.

"Number one, who's making these rules? And number two, is there representation for everyone in what they would deem to be essential?" she asked.