It's Mitt Romney's birthday and the Utah senator and former presidential candidate is now 72 years old.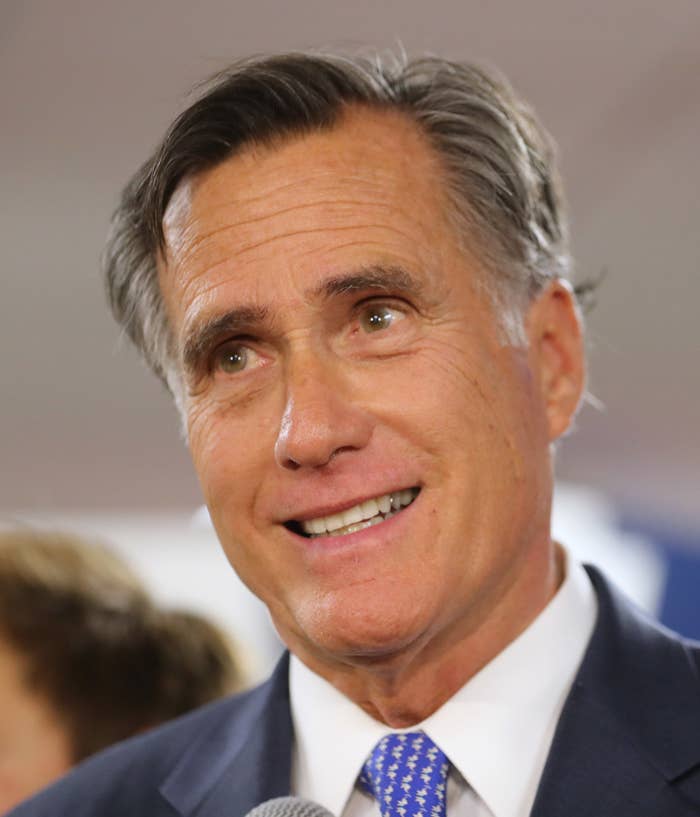 But we're not here to talk about the inevitable march of time. Oh no, we're here to talk about something much more chilling.
Specifically, the way Romney blew out his birthday candles. And whatever you're expecting, you're probably wrong.
Romney on Tuesday tweeted a video of him being surprised by staffers with a cake made of Twinkies and, well, just watch.
Sir, I ask, why? Why have you done this?
The video went viral after it was shared by journalist Bradford Pearson, who opined that Romney "is a deeply weird dude."
We absolutely must break this down. What child, what human, is taught to take the candles one by one and oh so gently blow them out?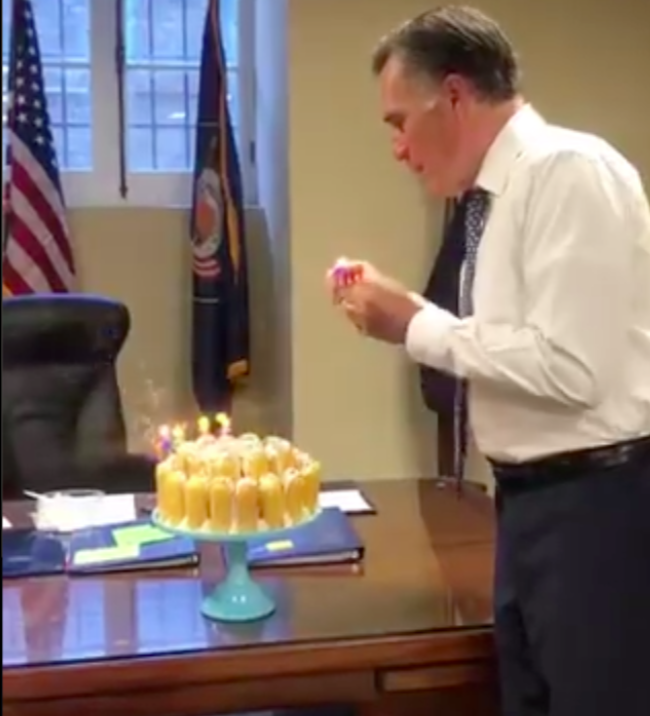 Is this a secret rich white man trick to get more wishes?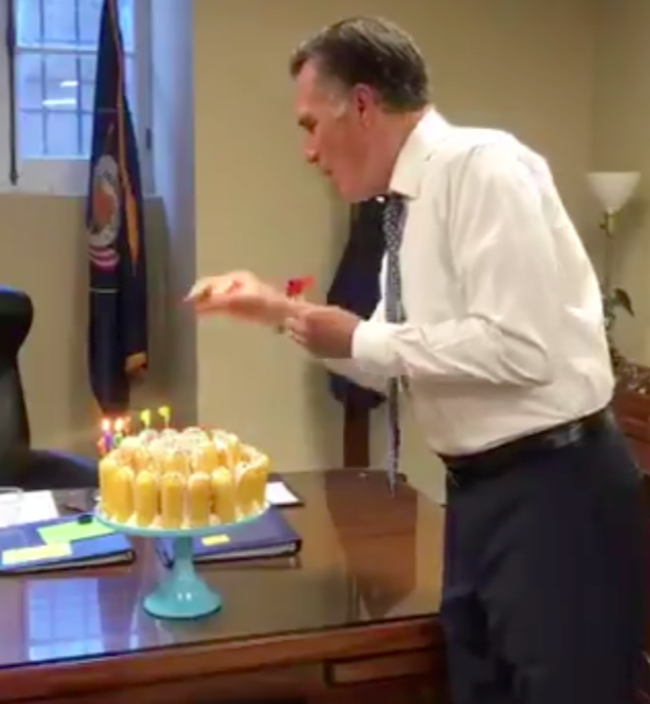 Does he realize he's forcing the people there to watch him undergo this weird ritual?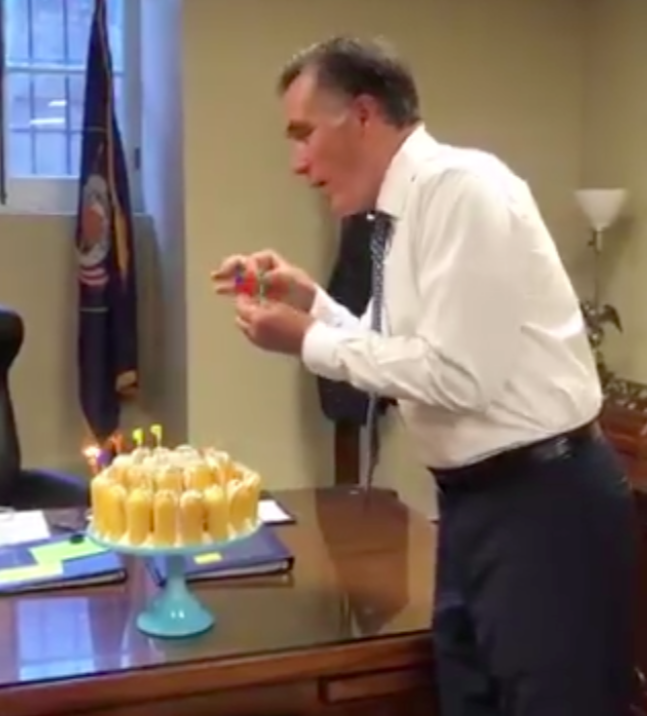 What joy does this man get from blowing out each candle one by one?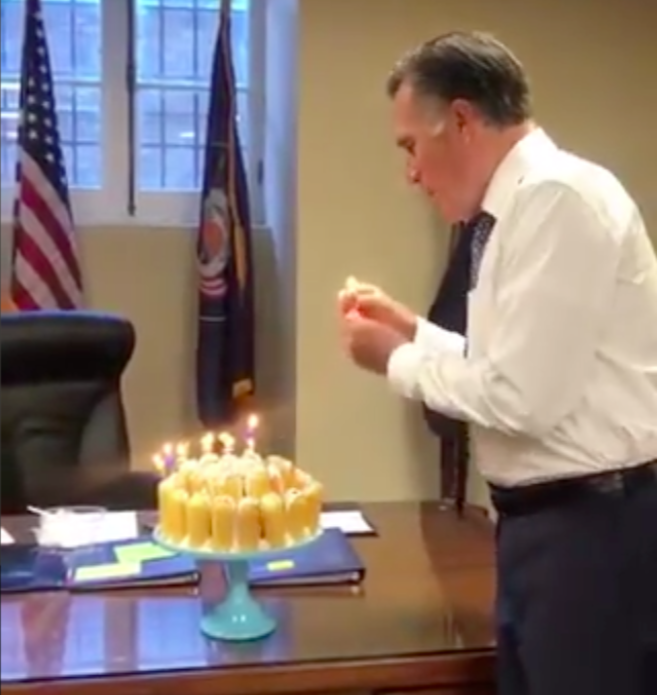 Is he trying to prevent candle wax from being blown all over the cake?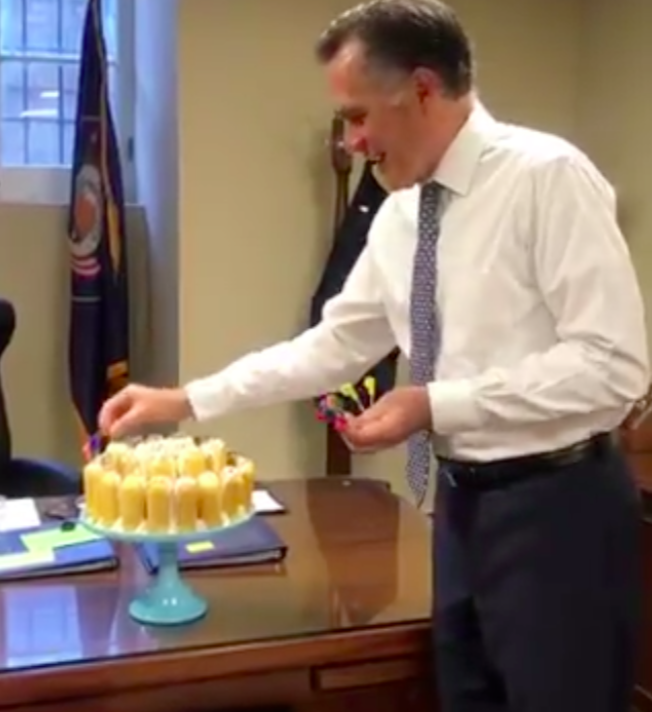 To be fair, Romney, whose office did not immediately respond to a request for comment, seems like a man concerned with proper hygiene and workplace cleanliness.
But we're all a little disturbed, right?
As this person pointed out, it is a polite move amid flu season.
But it's still all very odd.
What if we'd known this in 2008?
What happened to you, Romney? Are you okay?
As it turns out, Romney really was just practicing good hygiene and trying to spare his staffers from catching his germs!

"I have a bit of a cold and I didn't want to spray my germs all over the Twinkies for everybody else to eat!" he said in video posted by TMZ.

But wait, there was another motive.
"And I also joked with each candle I got a new wish. So it was a twofer," he said.

And there you have it.