This is Caitlin and at the tender age of 6, she is already a total scammer.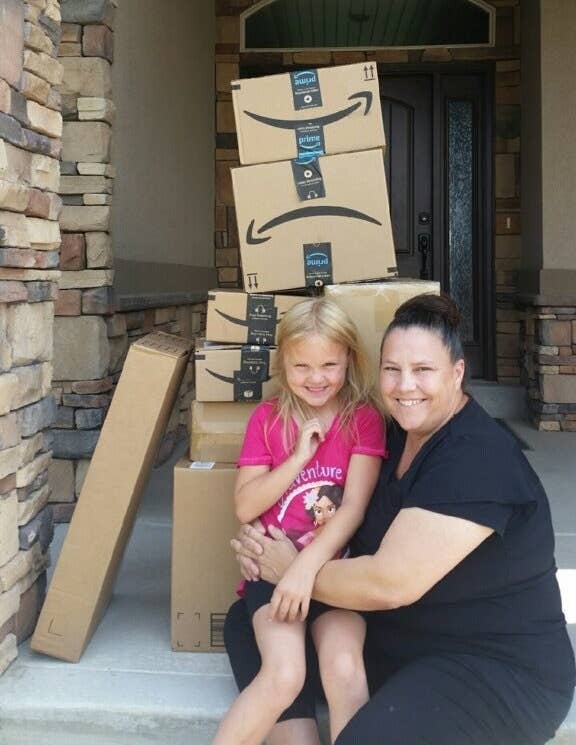 Caitlin's mom recently let her order a Barbie on Amazon for her birthday. Caitlin later asked to go back on Amazon to see when the gift would arrive.
As her mother now knows, it was a terrible idea to leave Caitlin unattended. The next day, the Amazon deliverer arrived at their Utah home.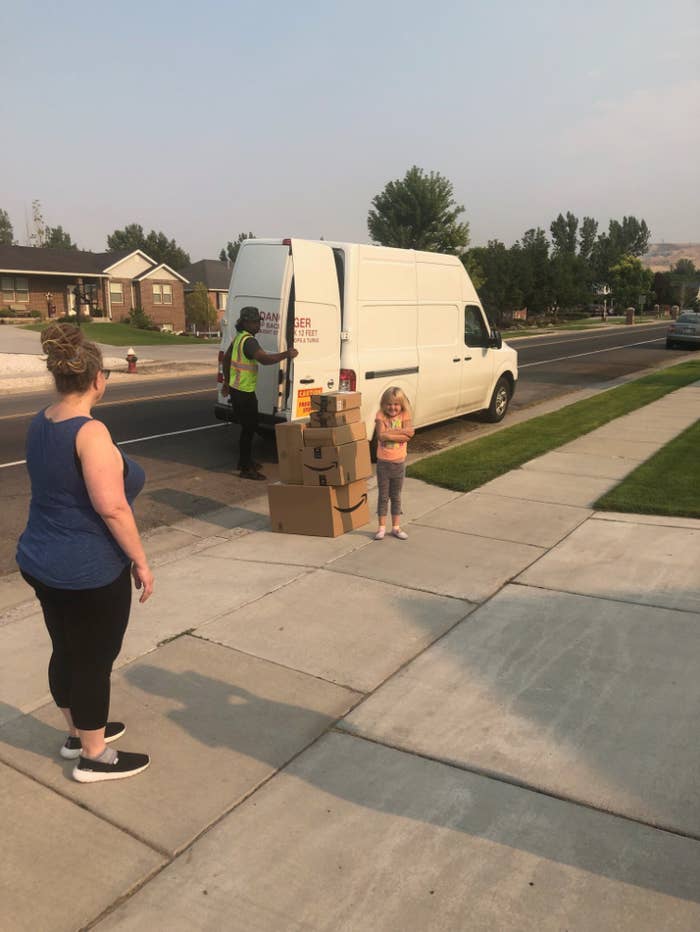 "They just started unloading box after box after box," Caitlin's older cousin Ria Diyaolu told BuzzFeed News.
"Her mom went on her Amazon account and saw three pages of things she had ordered."
It turned out Caitlin ordered $350 worth of toys, video games, and board games.
"She knew exactly what she was doing when she did it," said Diyaolu. "I was so surprised that a 6-year-old knew how to do one-click, next-day shipping."
Diyaolu, who lives in Arizona, was sent a photo of the delivery and shared it on Twitter, where people are just loving it.
Just look at this face!
That is not a face of regret!
The delivery driver even posed with Caitlin and her haul.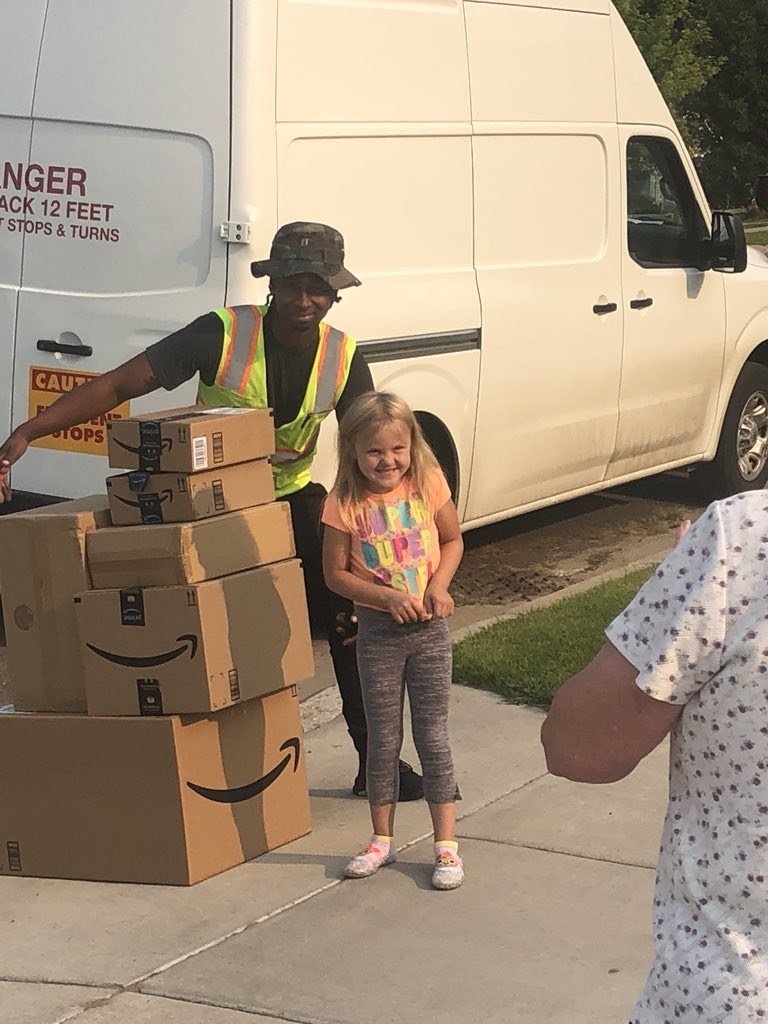 "She's a little scammer in the making," said Diyaolu.
Although Caitlin seems quite pleased with herself, she didn't get to keep the spoils of her shopping spree.
Everything, except the Barbie, is being sent back, and Diyaolu said she's being punished.
"She did not get grounded, but she does not have access to the internet for a month," she said.