Lil Nas X Did A Surprise Performance At An Elementary School And It's So Pure And Good
"Never in million years did I think tagging him on Twitter would result in this."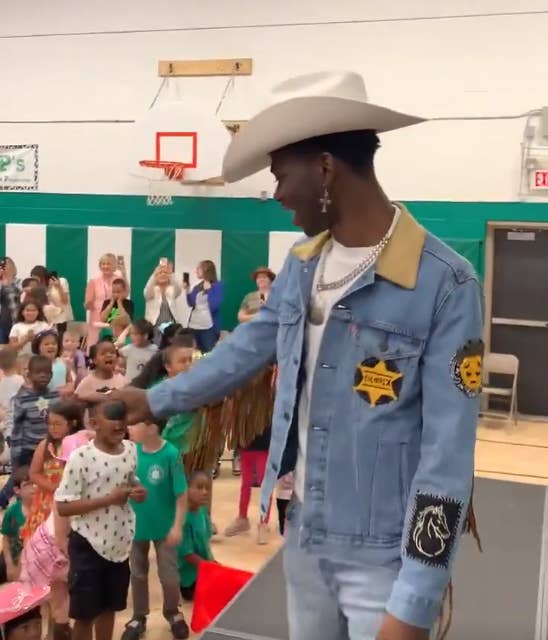 Some very lucky students in Mayfield Heights, Ohio, lost their collective little noggins when Lil Nas X popped by for a surprise performance of "Old Town Road."
It all started last week when Lander Elementary's principal, Felecia Evans, tweeted an adorable video of her students jamming to "Old Town Road" after a talent show.