Prince Harry and his wife, Meghan, now have their very own Instagram account.
The development comes after an announcement earlier this month that the Queen had granted the couple their own royal household based at Buckingham Palace.
The Duke and Duchess of Sussex launched the account on Tuesday under @sussexroyal.
The first, and so far only, post announces the account as the official Instagram for the royal couple and has a collection of photos of the pair and their travels.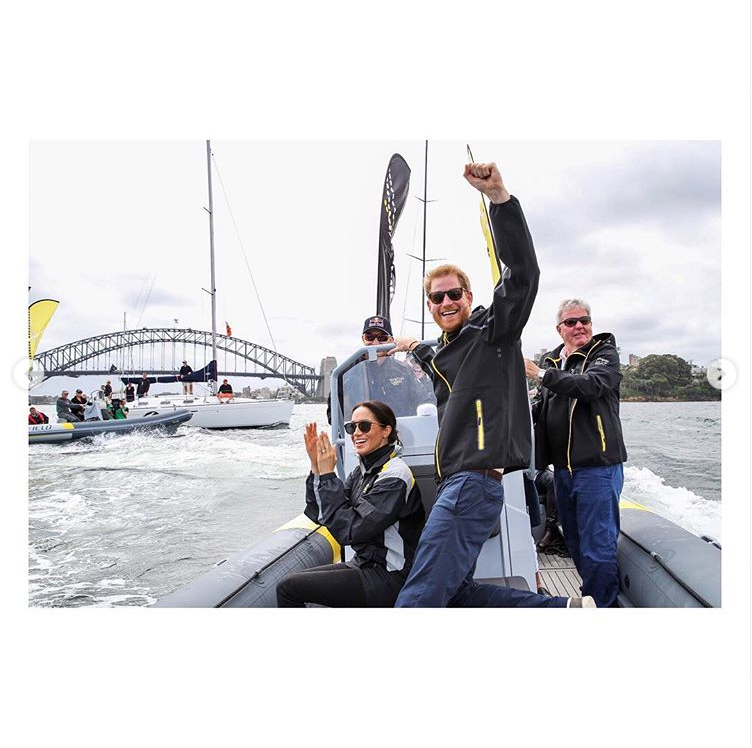 "Welcome to our official Instagram; we look forward to sharing the work that drives us, the causes we support, important announcements, and the opportunity to shine a light on key issues," said a message with the post.
"We thank you for your support, and welcome you to @sussexroyal."- Harry & Meghan."
The account already has more than 250,000 followers.
Earlier this month, it was announced that Harry and Meghan would officially be splitting their household from the Duke and Duchess of Cambridge, aka William and Kate.
The two brothers and their wives have, until recently, been a unit, with Harry and Meghan often appearing on the @KensingtonRoyal Instagram.
On the day Prince Harry and Meghan tied the knot, the official Kensington Palace Twitter account updated its profile picture to include a photo of the foursome.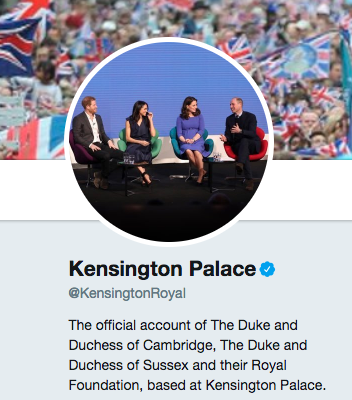 The account, which now shows a picture of Prince William, the Duchess of Cambridge, and their three children, welcomed the Sussexes to Instagram.

According to an announcement from the royal family, the Queen agreed to create a new household for Harry and Meghan, based at Buckingham Palace. It means the two couples will have their own support staff going forward.
"This long-planned move will ensure that permanent support arrangements for The Duke and Duchess's work are in place as they start their family and move to their official residence at Frogmore Cottage," said the announcement.
The move and fresh Instagram account means each couple will now get to create their own image moving forward, especially with Harry and Meghan due to welcome a baby in the coming weeks.