Dr. Oz is at it again. This time, he's promoting astrology as a valid source of information about your health.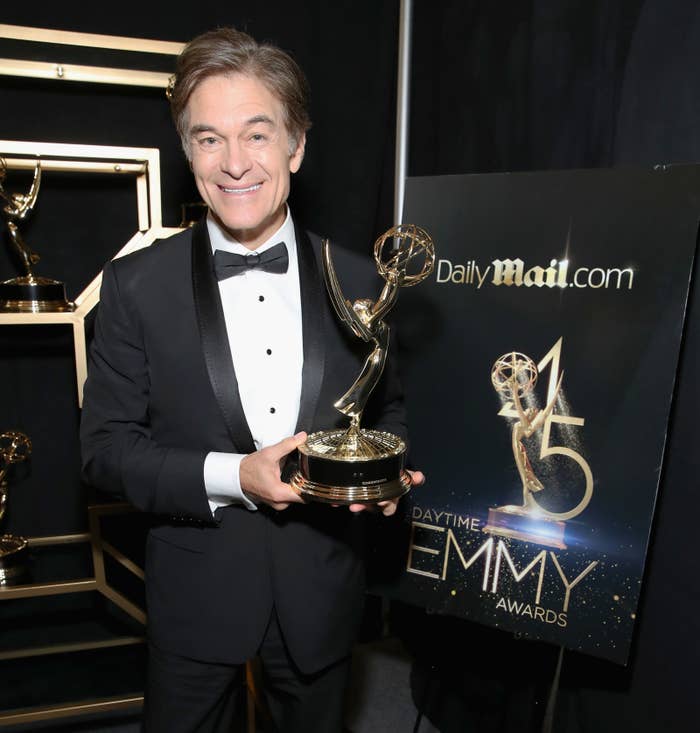 Dr. Oz tweeted this on Wednesday, saying our astrological "signs may reveal a great deal about our health as well."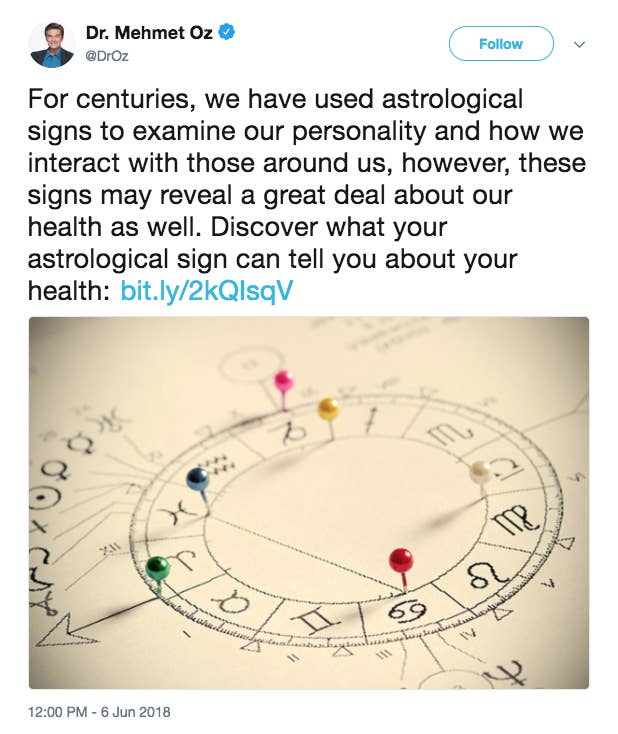 The tweet has been deleted, but Dr. Oz isn't being let off the hook that easy.
Anyway. If your doctor starts promoting astrology, you may want to find another medical professional.
This actual astronomer is just ~curious~ what the science is here.
His fellow doctors are dragging him to the moon and back.
Someone even burned him with a Big Bang Theory quote, which is the most embarrassing thing ever.
What's next? Magic 8-Balls?
What else can astrology tell us, Dr. Oz?
Thankfully, Twitter is here to issue corrections.
Just to be clear, we think astrology is sort of a fun thing to think and talk about. So sure, go ahead and read your horoscope! But don't use it to determine your medical care.
To that end, here are some very appropriate ways to enjoy astrology.