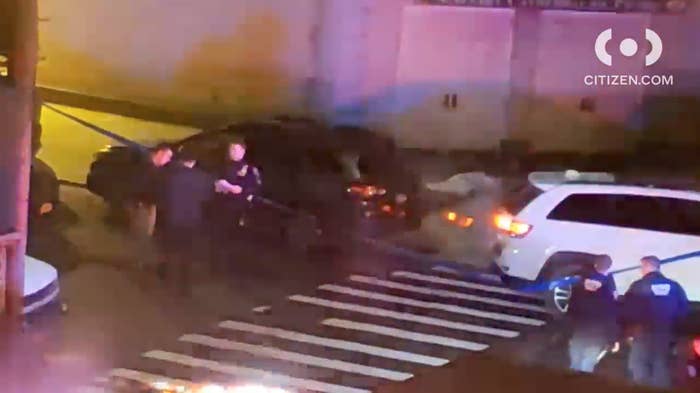 An off-duty Secret Service agent shot and killed a pet dog in Brooklyn on Monday night, according to multiple reports.
A man and woman were walking the dog, a Belgian shepherd, when the agent approached them in the Windsor Terrace neighborhood around 9:45 p.m., the New York Daily News reported.
The paper reported that the dog started barking, and the agent drew his weapon and fired a single, fatal shot.
Video from the scene shared on Citizen.com shows police officers and an ambulance at the scene, with the dog's body still on the street corner.

"The dog charged him," NYPD Sgt. Mary Frances O'Donnell told the New York Times. "He let one round go. He killed the dog."

When reached by BuzzFeed News, an NYPD spokesperson said the department is referring all calls on the matter to the Secret Service.
"An off-duty Secret Service employee was involved in the shooting of an unrestrained and aggressive canine in Brooklyn, NY yesterday," the Secret Service told BuzzFeed News in a statement. "As this is an ongoing investigation, the Secret Service will not have further comment."
A photo taken by the Daily News showed a leash on the dog's covered body. A Secret Service official told BuzzFeed News the dog wasn't restrained at the time of the shooting.
Walter Blankinship, the stable master at Kensington Stables, across the street from the incident, heard the gunshot go off and witnessed the aftermath.

"I heard a gunshot and I noticed there were three people over there," he told BuzzFeed News. "One of the guys was cursing, 'I can't believe you let the fucking gun go off.'"