Maldives Vice-President Arrested Over Alleged President Bomb Target
Ahmed Adheeb is accused of the attempted assassination of Abdulla Yameen.
Vice president of the Maldives, Ahmed Adeeb, has been arrested over allegations of targeting President Abdulla Yameen in a speedboat explosion, officials confirmed.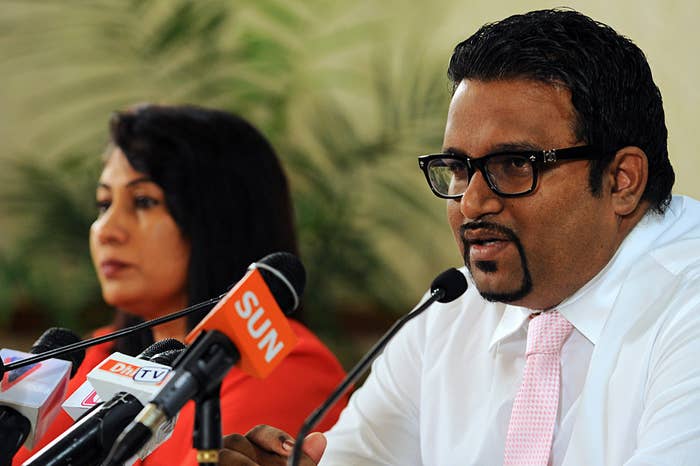 "He is arrested on the charges of assassination attempt," home minister Umar Naseer told Reuters. On Twitter, Naseer accused the vice president of "high treason".
The arrest was made in connection with an incident last month where the presidential boat Finifenmaa, carrying Yameen to the Maldives capital Male after making the haj pilgrimage to Saudi Arabia, was hit by an on-board explosion.
Yameen was not injured in the incident, but his wife and two aides were hurt.
Police said that Adeeb is now in police custody in Dhoonidhoo.
The BBC described the Maldives, as "rocked by political in-fighting," while Reuters noted a crackdown on radicalised youths from the small group of islands enlisting in significant numbers to fight for Islamic state militants in the middle east.
Adeeb was appointed as vice president three months ago after Yameen's previous deputy was also accused of treason, and has denied the charges.
Following Adeeb's arrest, local media expressed concerns of tension in the Maldivian capital. "Security of Male has been tightened," Abdulla Nawaz, an assistant police commissioner, said. "Police won't allow any violence in the capital city. Both police and the army will be deployed to patrol the streets of Male."
Four of the vice president's associated were arrested and were also being held, AFP said.