More Than 80 Killed In Restaurant Explosion In India
A cooking gas cylinder blew up in the central Indian town of Petlawad.
At least 80 people were killed, and more than 80 others injured, when a cooking gas cylinder exploded at a crowded restaurant in Petlawad, central India, on Saturday.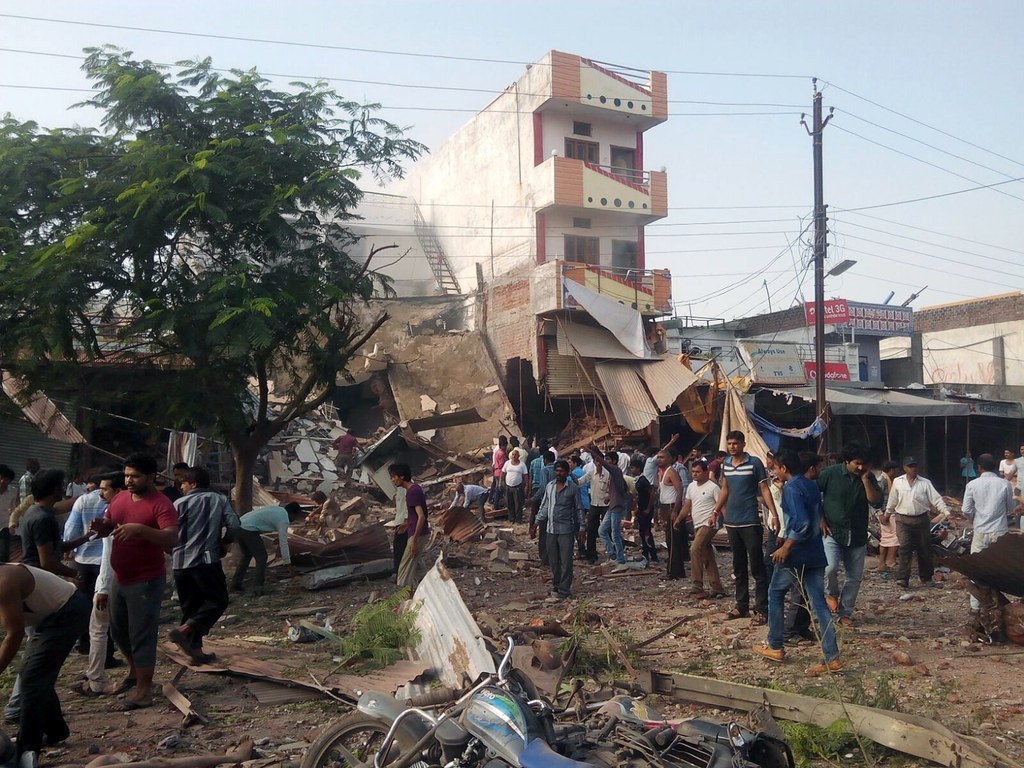 The explosion occurred around 8:30am local time as people gathered for breakfast in the town in Madhya Pradesh state, 500 miles south of New Delhi, the Indian station NDTV and Reuters reported.
Police told the Associated Press the cooking gas cylinder explosion triggered a much larger blast when it ignited mine detonators which had been illegally stored nearby.
"The restaurant was in a tightly packed locality and a lot of people were here having breakfast, that is why the casualties are so high," police superintendent for Jhabua, Seema Alava, told Agence France-Presse.
A second explosion at the restaurant, that was situated near an area that stores gelatin sticks used at construction sites led to "more casualties" according to Madhya Pradesh's Inspector B.L. Gaur.
Madhya Pradesh's chief minister told reporters at a news conference that compensation will be given to the victims' families.