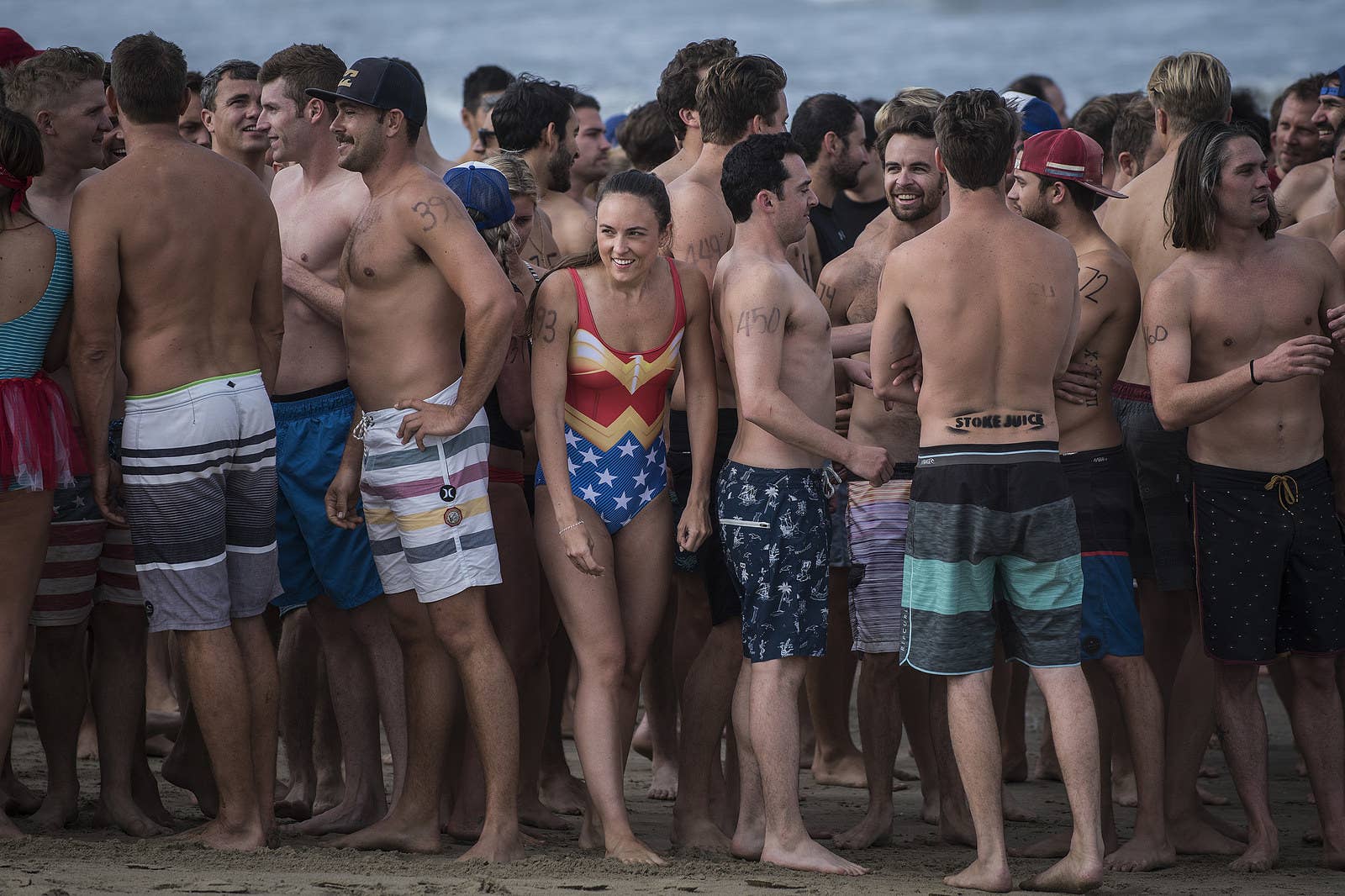 The Hermosa Beach Ironman in California is not for the weak of stomach. Since 1974, locals have swarmed the beach in the early morning hours on the 4th of July to run a mile, paddle another mile, and then chug a six-pack of beer for the good of local charities. The last leg of the race is the messiest, with most competitors knocked out as their beer breakfast gets vomited all over the sand and each other. The first man and woman to finish those three challenges without regurgitating the beer win the title.
For nearly 20 years, the event was all male. Annie Seawright grew up watching the event as a kid and wondered why it was all guys. She would sometimes see a woman compete in one or two legs of the race, but they would never finish.

"I can do all of this," Seawright thought.

In 1993, she became the first woman to complete the race. Since then, a women's category has been added to the competition; a title she has won 14 times, including this year.

"I keep thinking I'll stop competing," she said. "I'll stop when I can pass the torch to my daughters."
We sent photographer Nick Agro to the beach Wednesday to capture the event in all its beer-soaked glory.
Ironman competitors Jenny Edwards, Liz Hook, and Olivia Hedding before the race.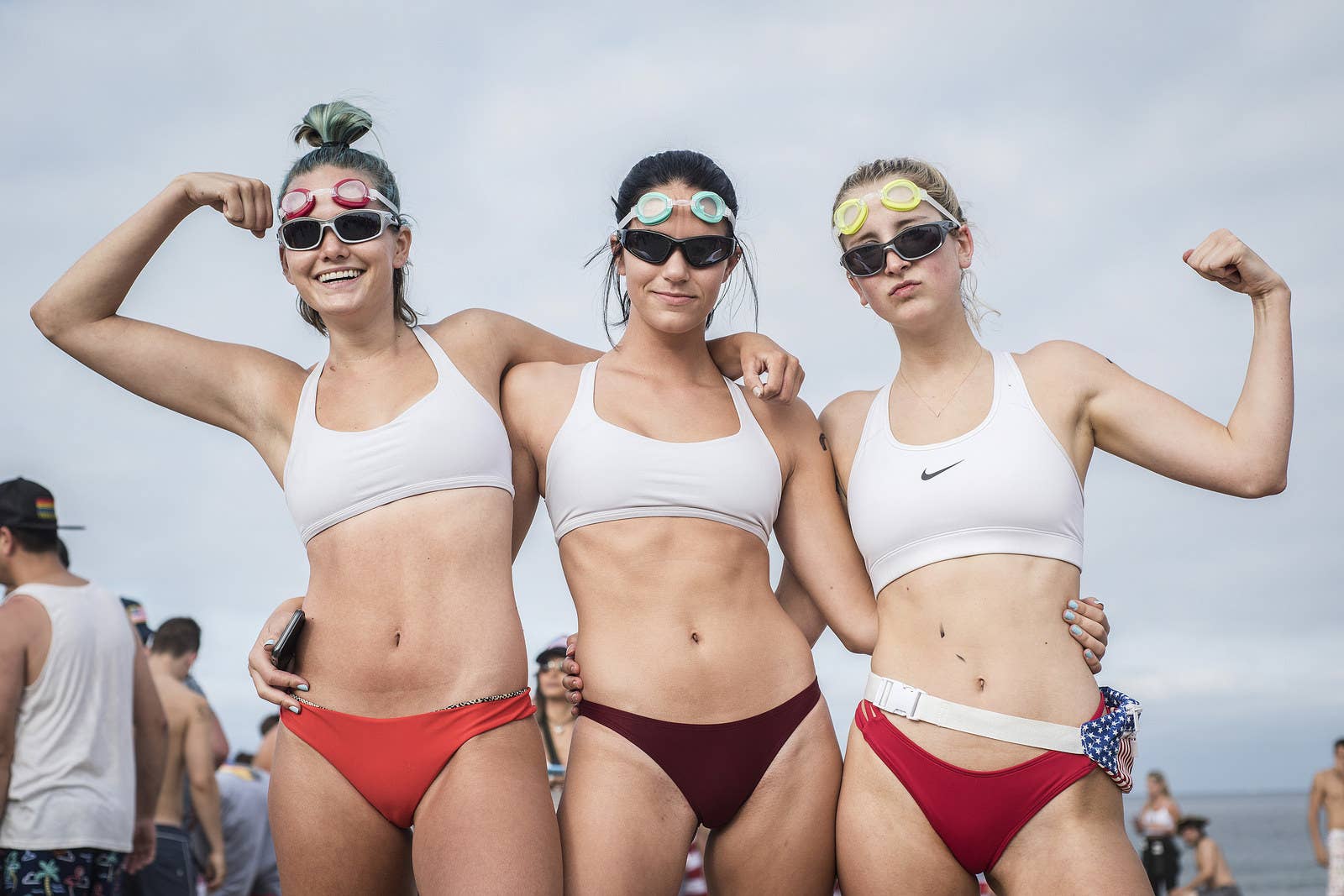 Challenge #1: Run one mile on the beach.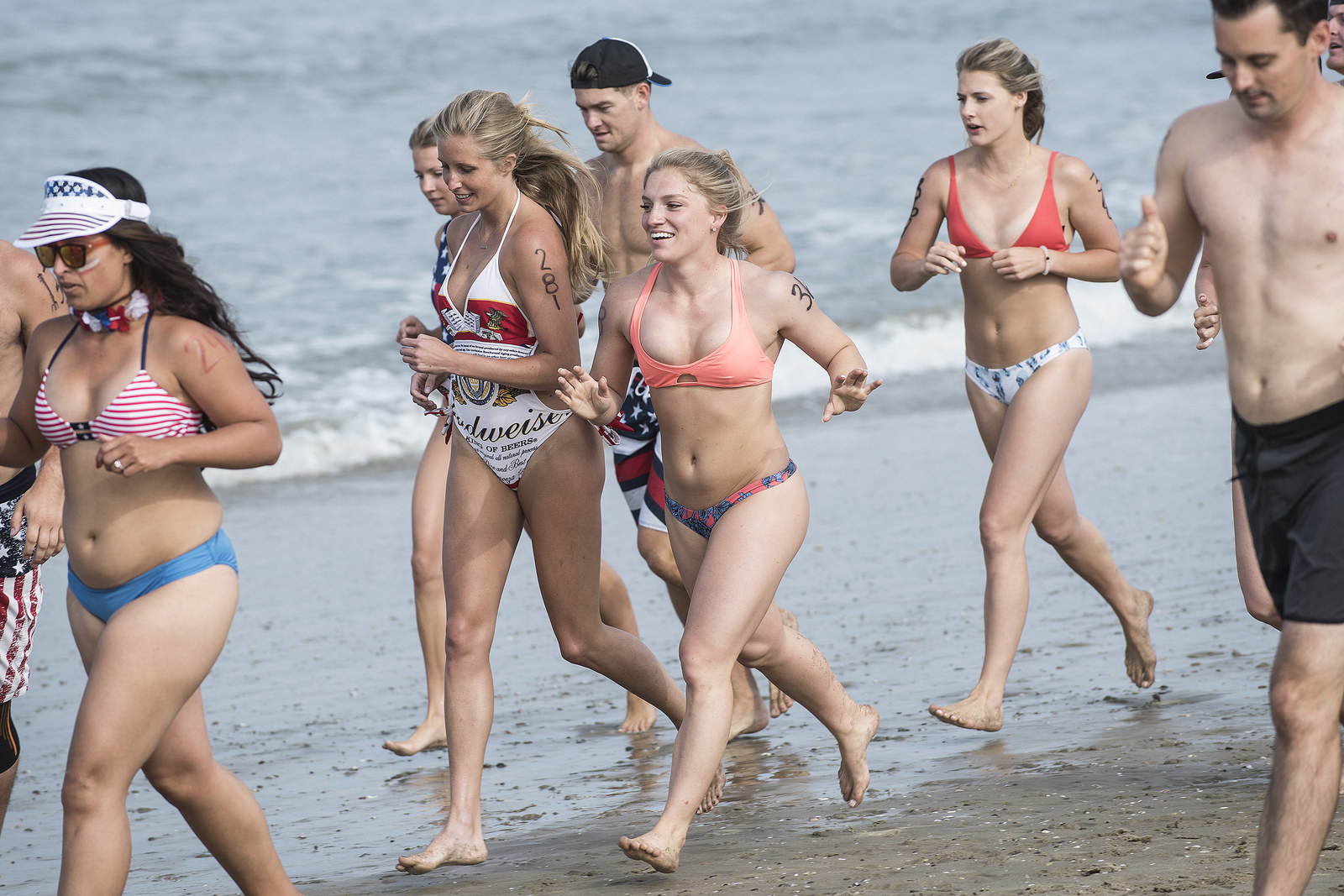 "There's not many of us out here. We're definitely outnumbered," said first-time Ironman competitor Beth Berlin about the male-dominated event.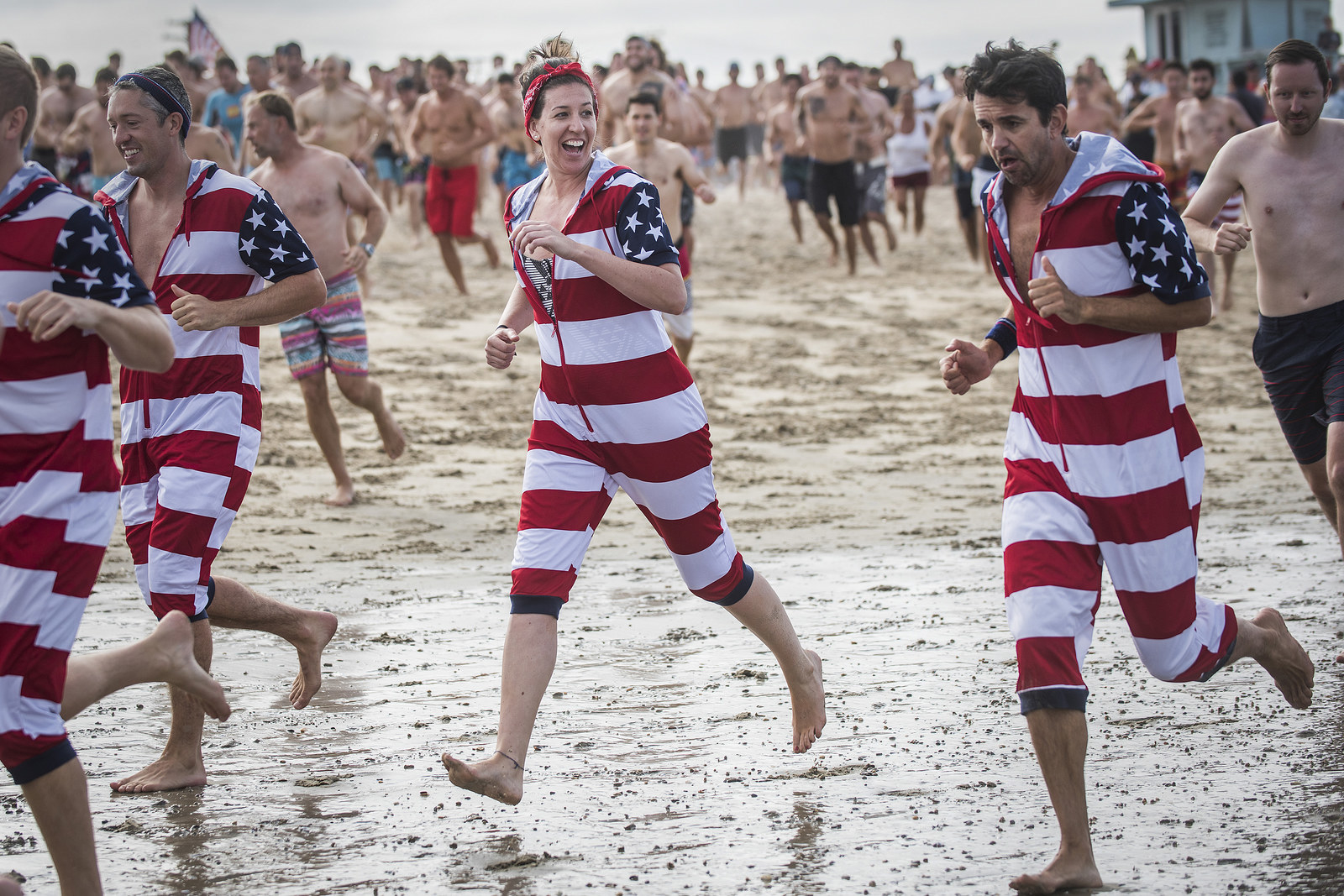 Challenge #2: Paddle one mile on a surf/paddle board.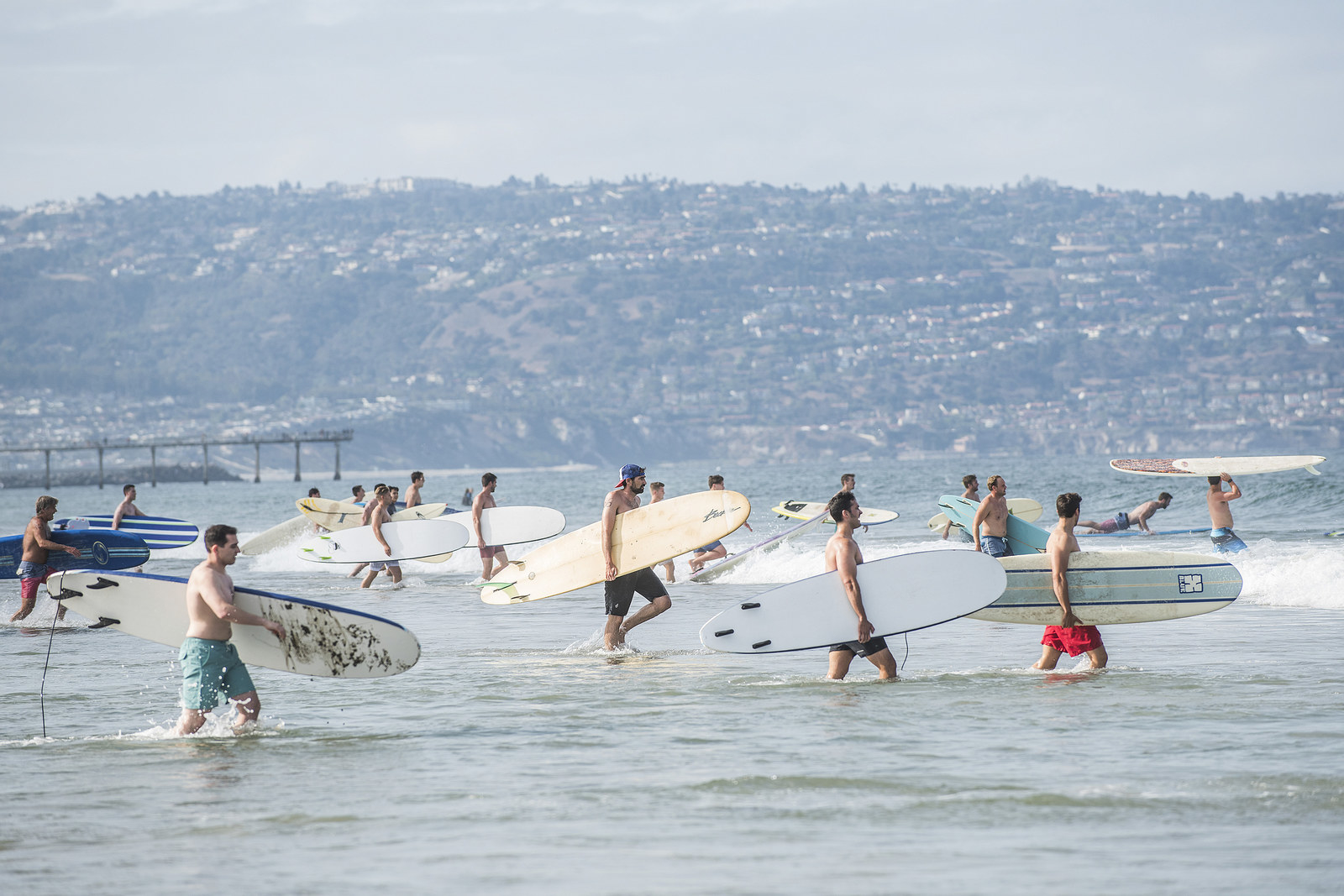 Morgan Sliff takes her surfboard into the water to begin the second challenge.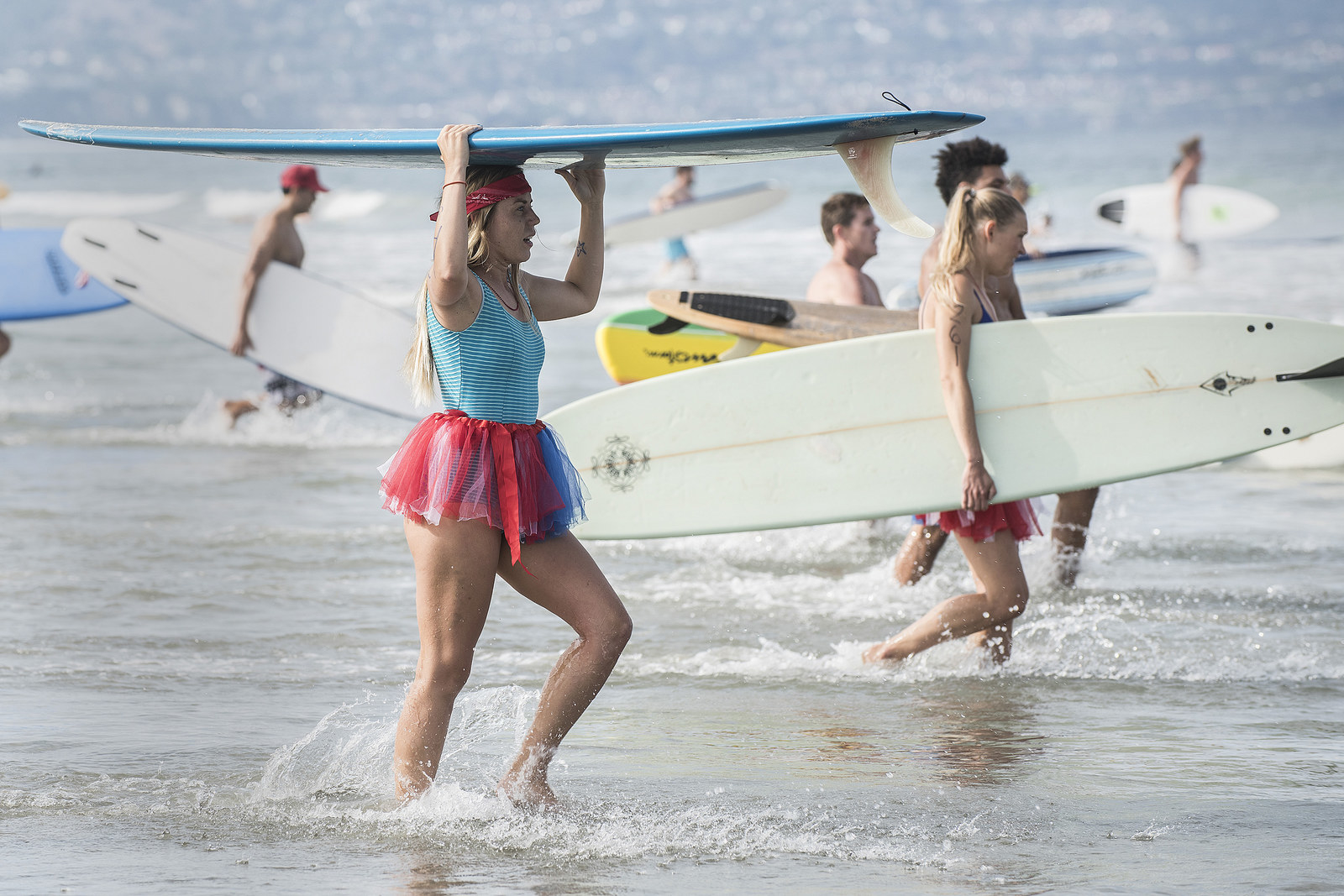 Challenge #3: Chug a six-pack of beer without vomiting.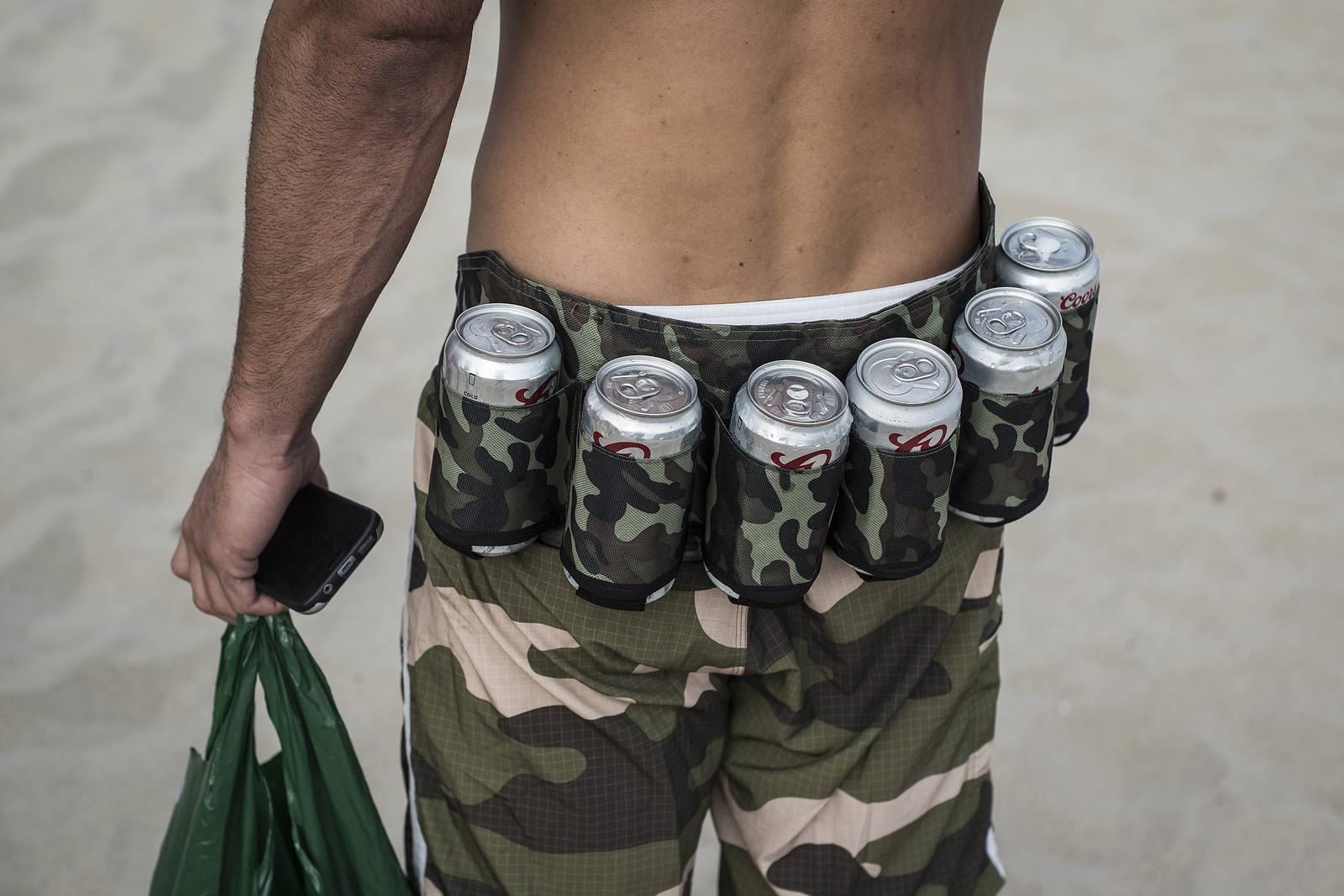 Aniela, a Hermosa Beach resident, reaches the last leg of the competition chugging one of the six beers needed to win.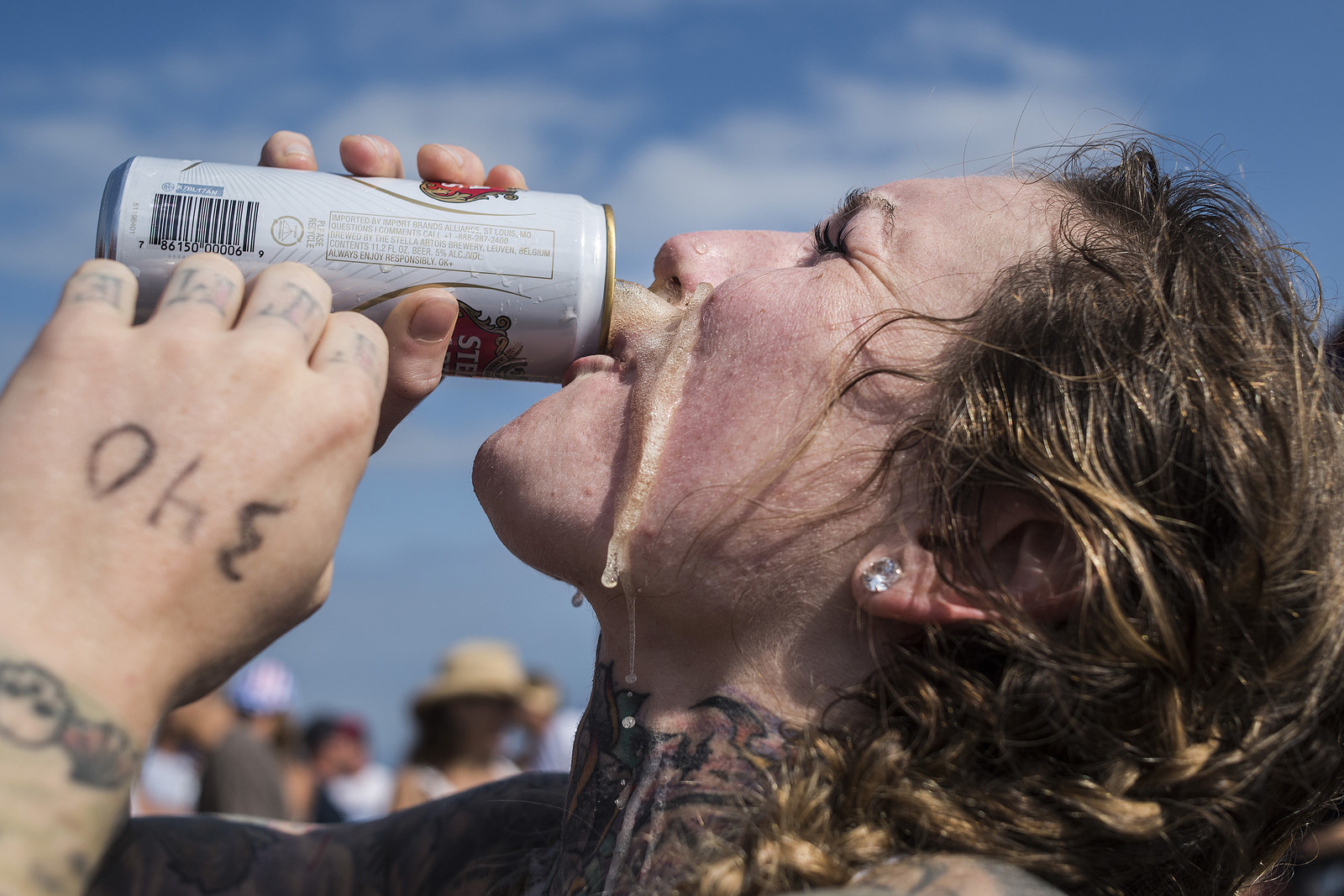 Annie Seawright, the first woman to compete back in 1993, makes the race look easy as she chugs her beer during the final challenge.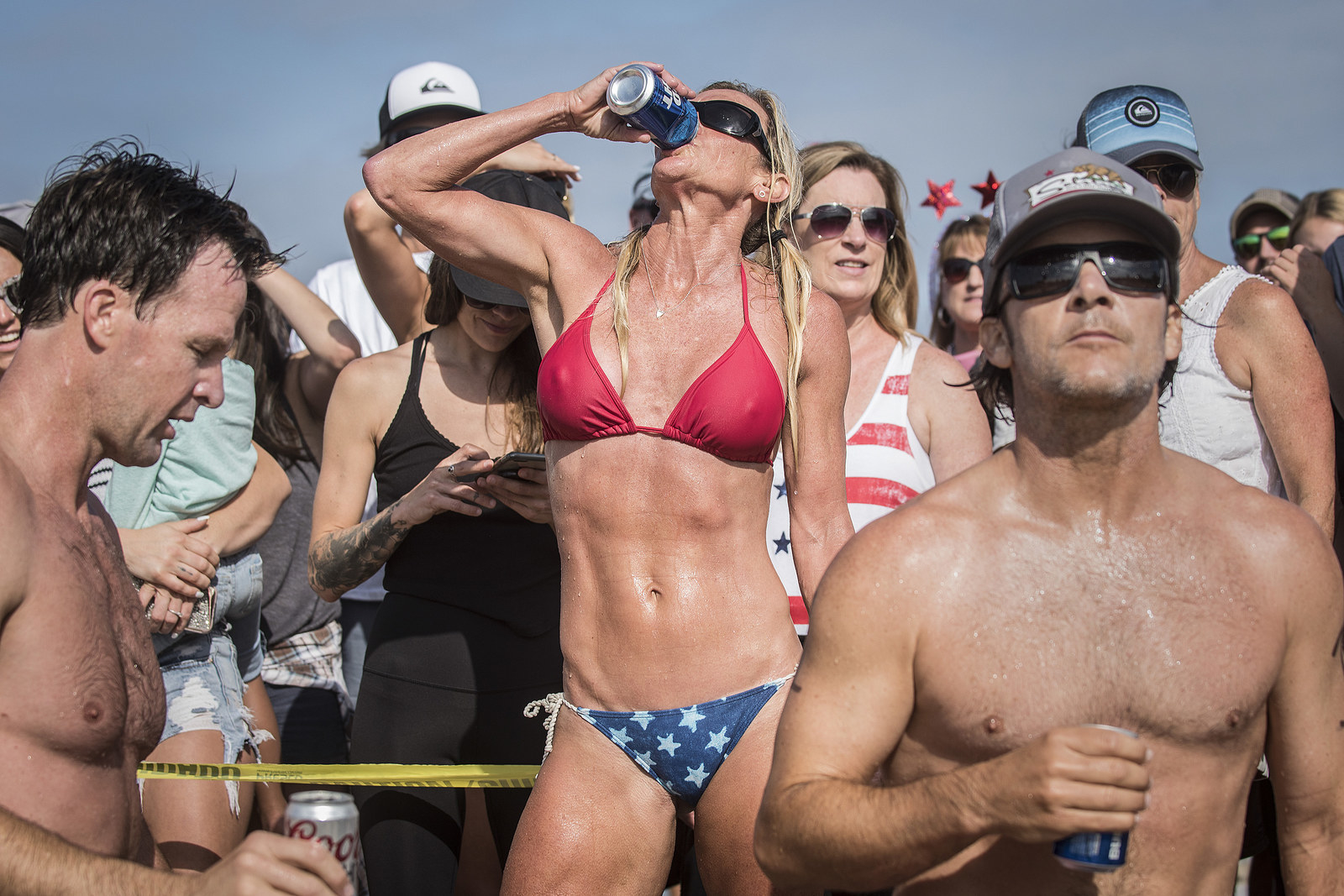 The last challenge is undoubtedly the most fun for spectators and competitors alike.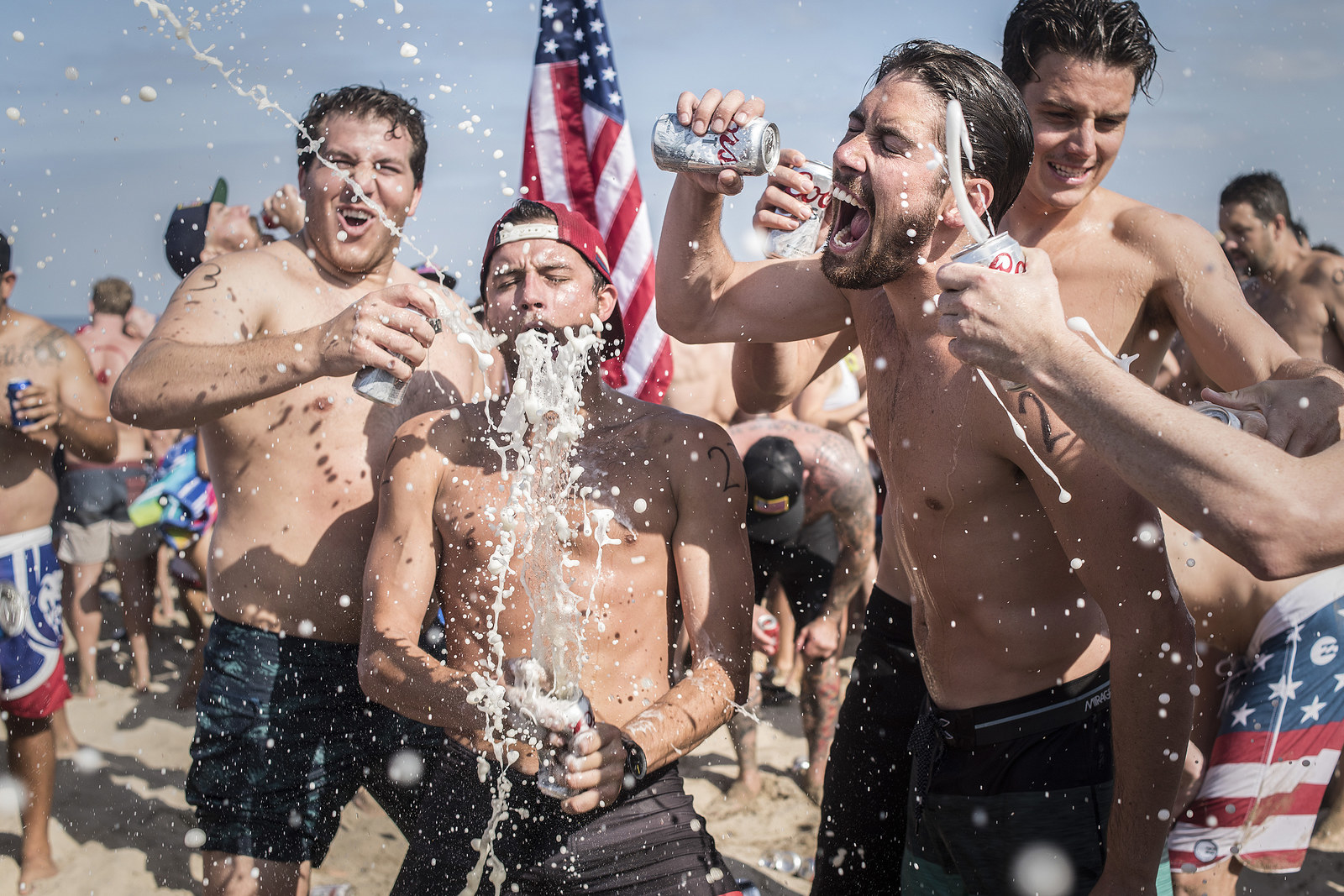 The race is famous for competitors vomiting on each other as they chug their six-packs.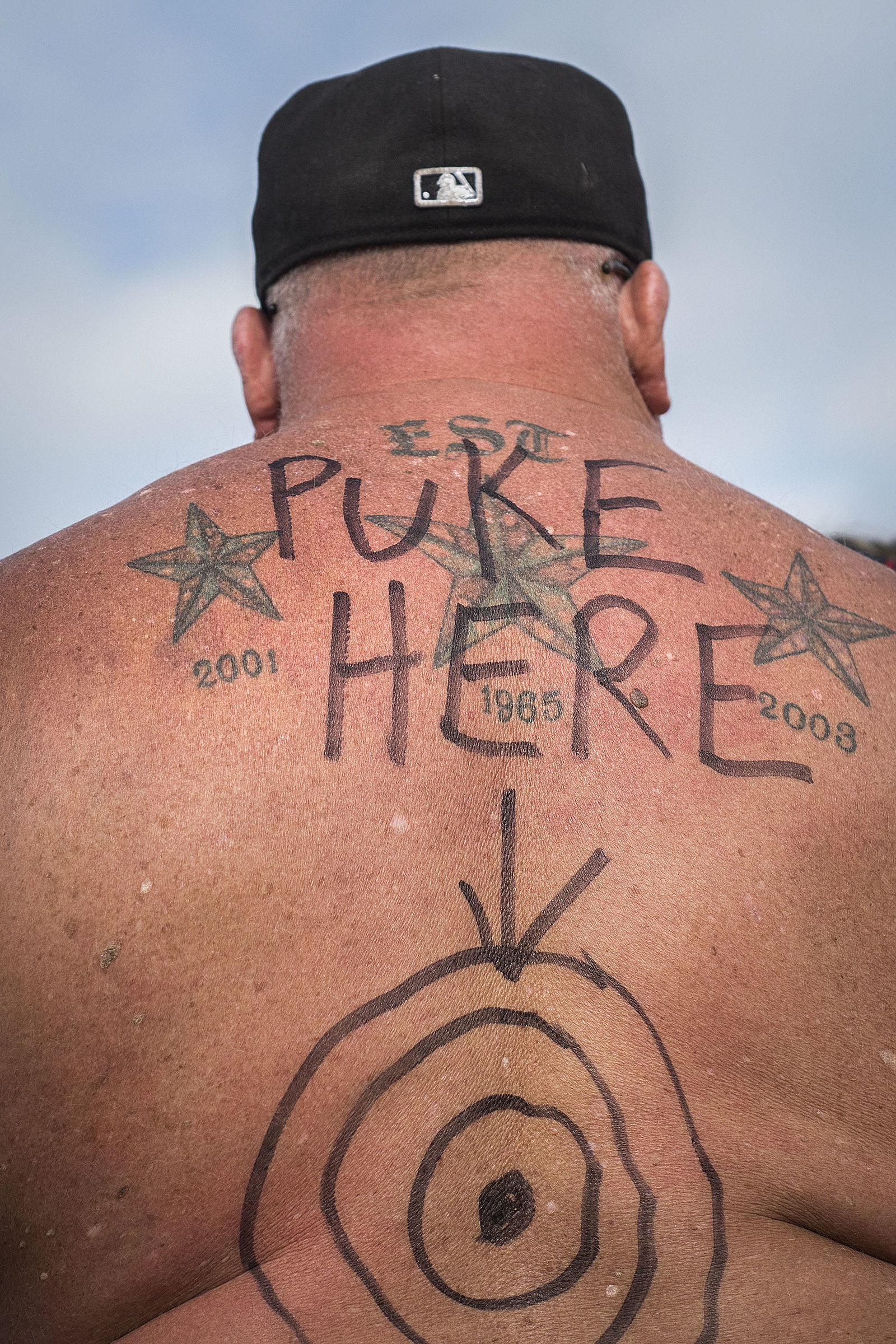 Once a competitor vomits, they're out of the race.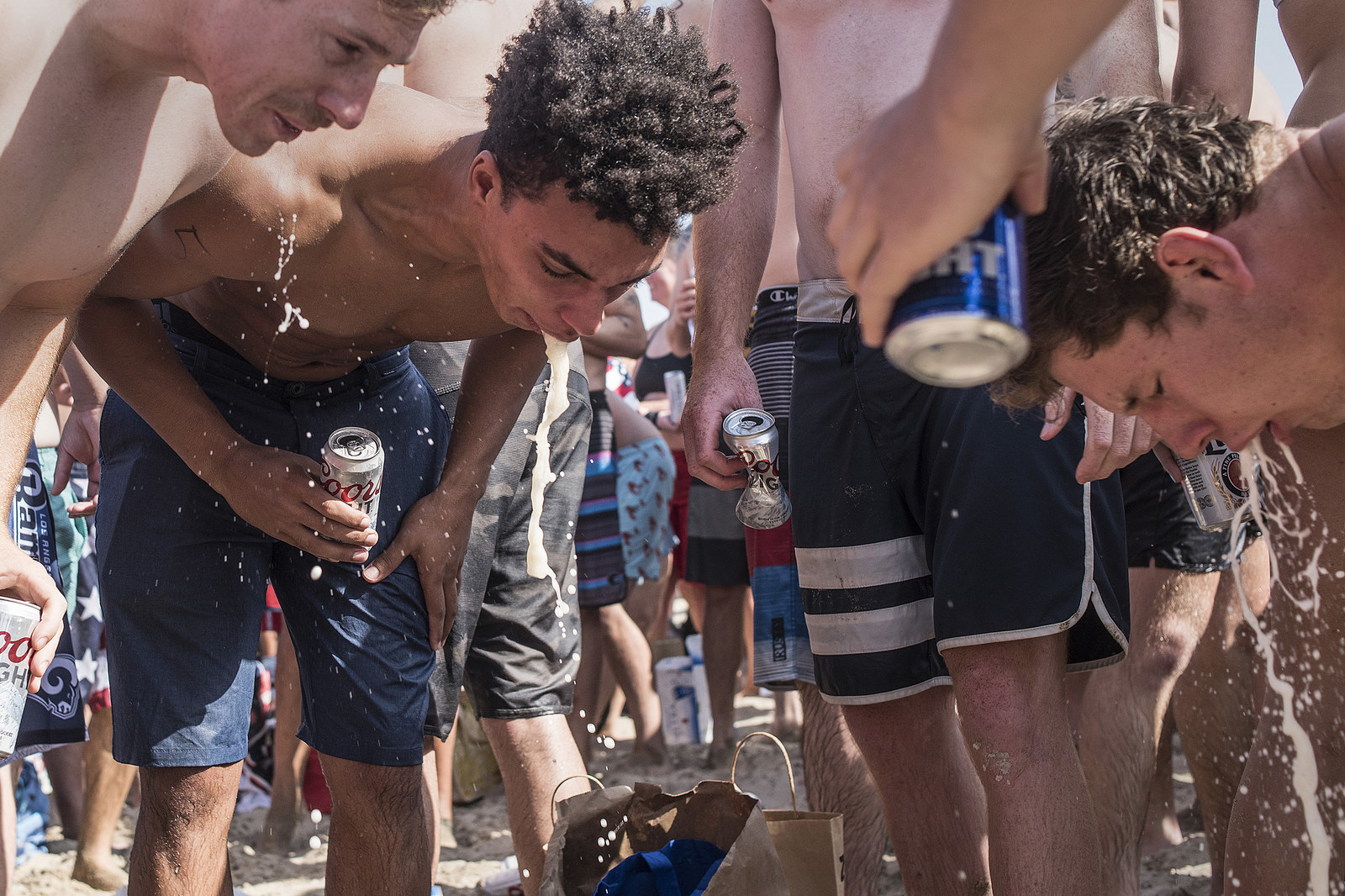 Competitors celebrate the end of the race and start a mosh pit.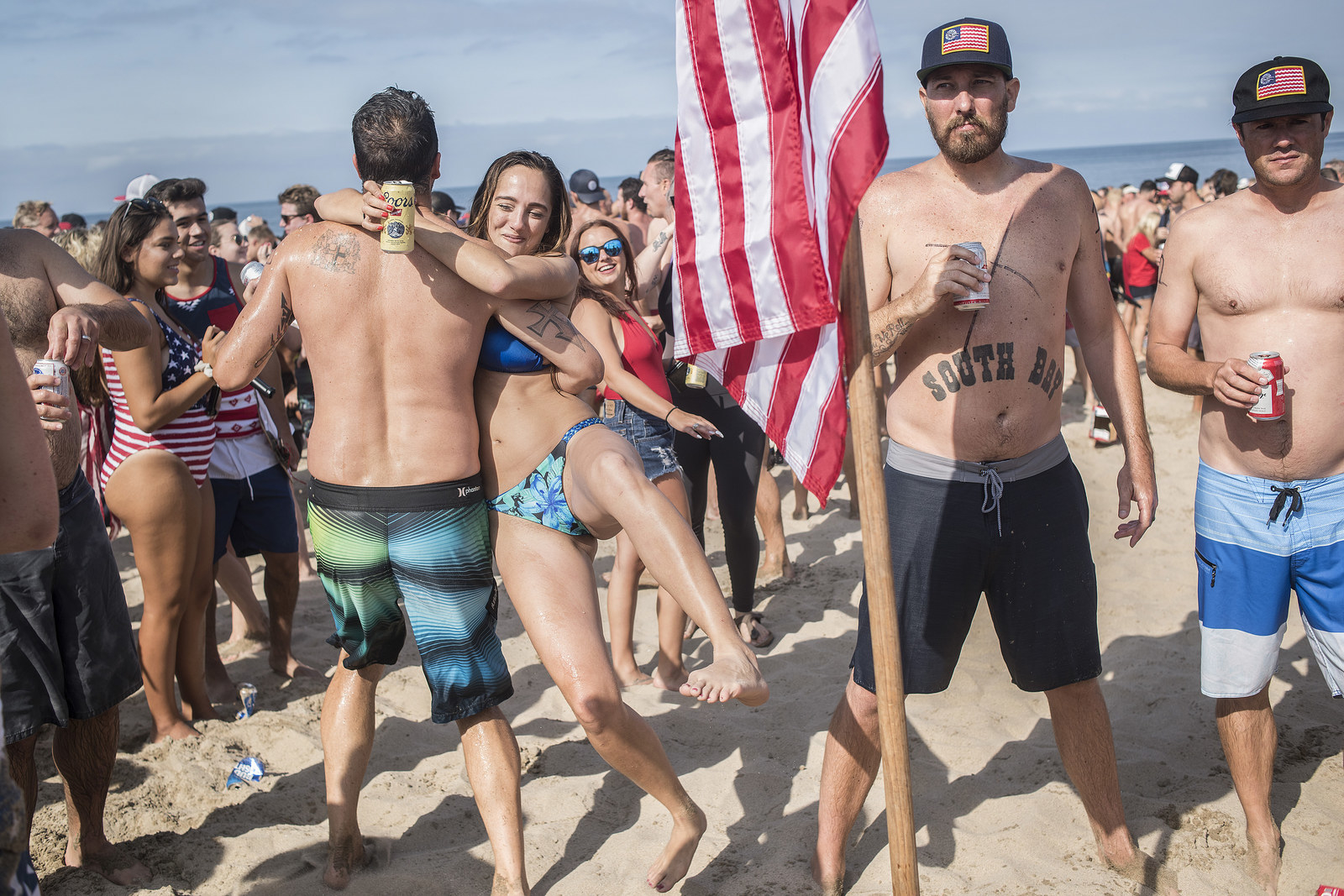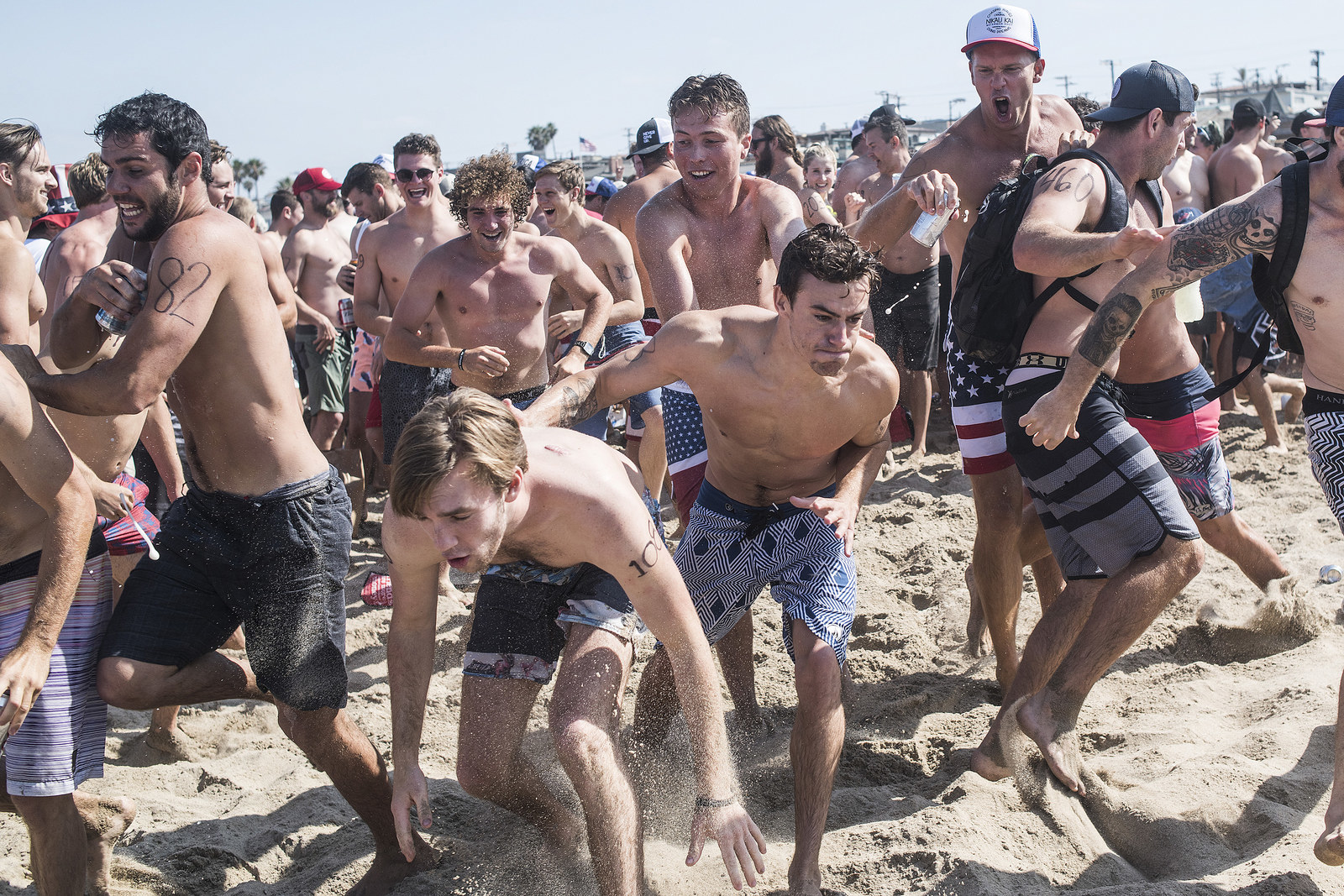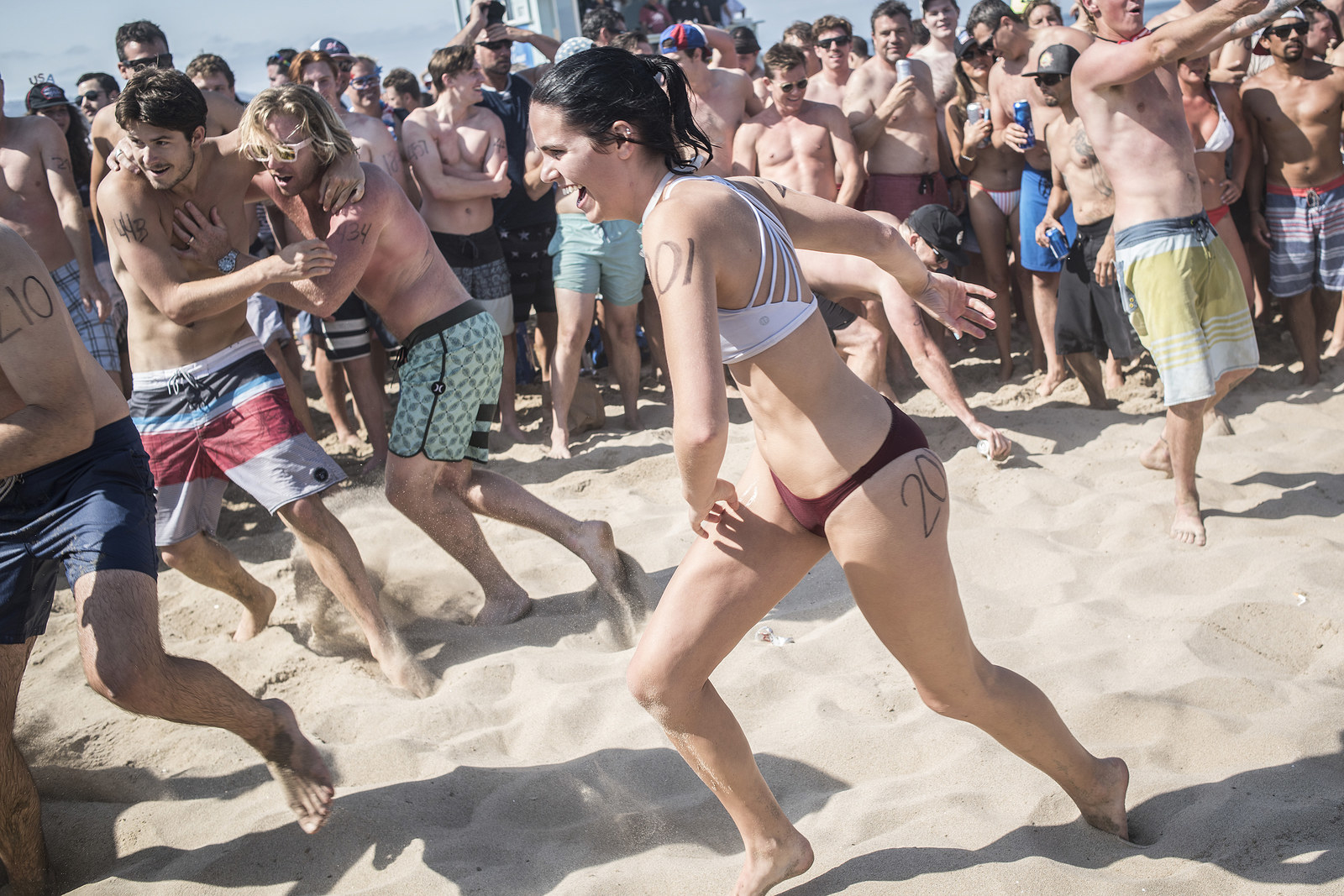 Annie Seawright celebrates her 14th Hermosa Beach Ironman win in the women's category.