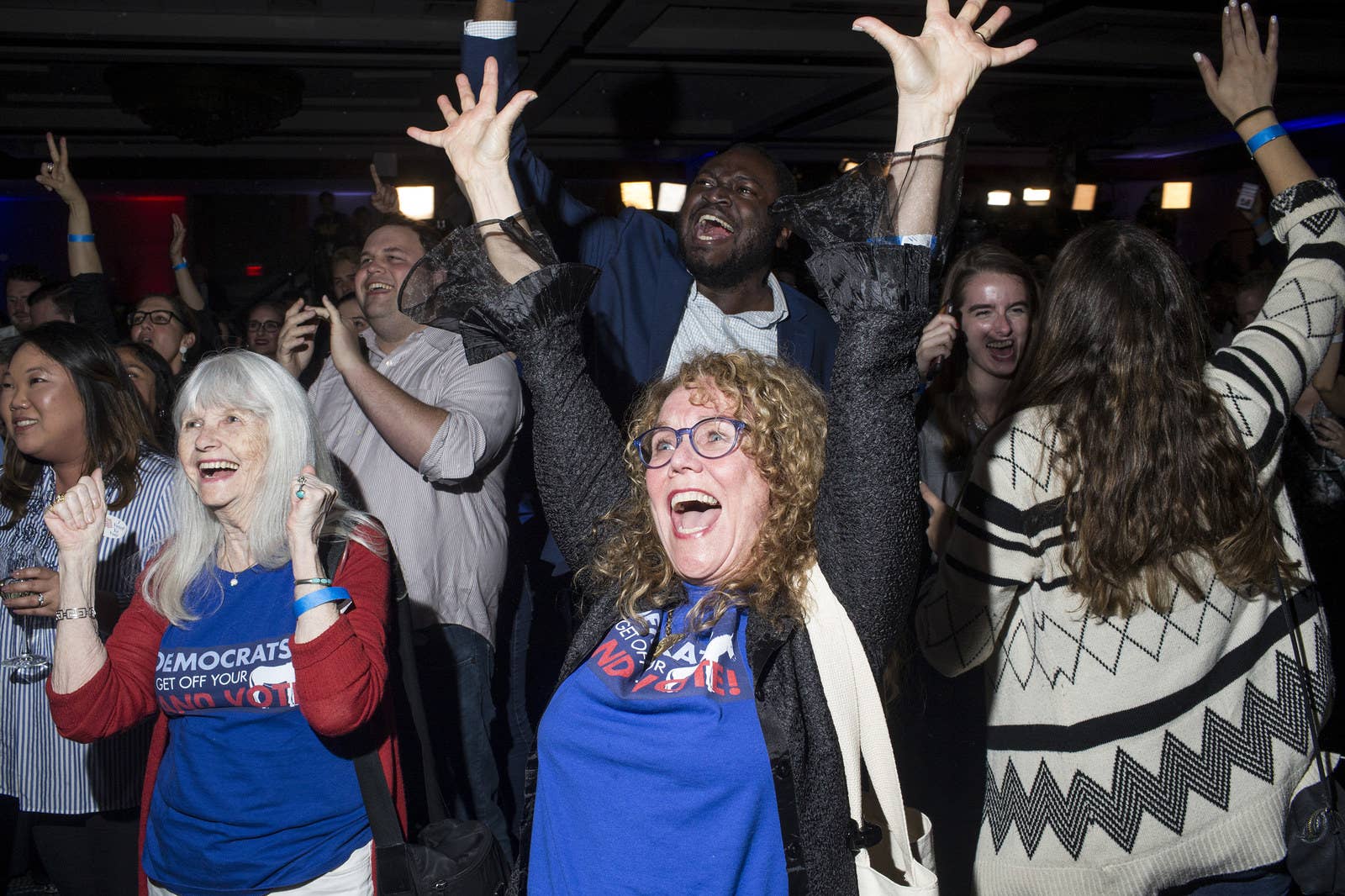 Tuesday proved to be a historic night filled with stunning upsets and a number of firsts for women candidates across the country: Two are the first Muslim women elected at the national level, two are the first Native American women elected, and two are among the youngest people ever elected to Congress, to name a few. Voters may not have seen a "blue wave" on Tuesday night, but they did see a record number of women, including many first-time female candidates, elected to Congress. At these winners' election night parties, excited and emotional women who worked tirelessly for their candidates could be found celebrating the hard-earned wins and the promise of more diversity and inclusion in future policies. Check out a few of the night's biggest winners basking in the glow of the historic victories.
Democrat Ilhan Omar will be the first Somali American and one of the first two Muslim American women in Congress, following her win against Republican opponent Jennifer Zielinski for the 5th Congressional District in Minnesota.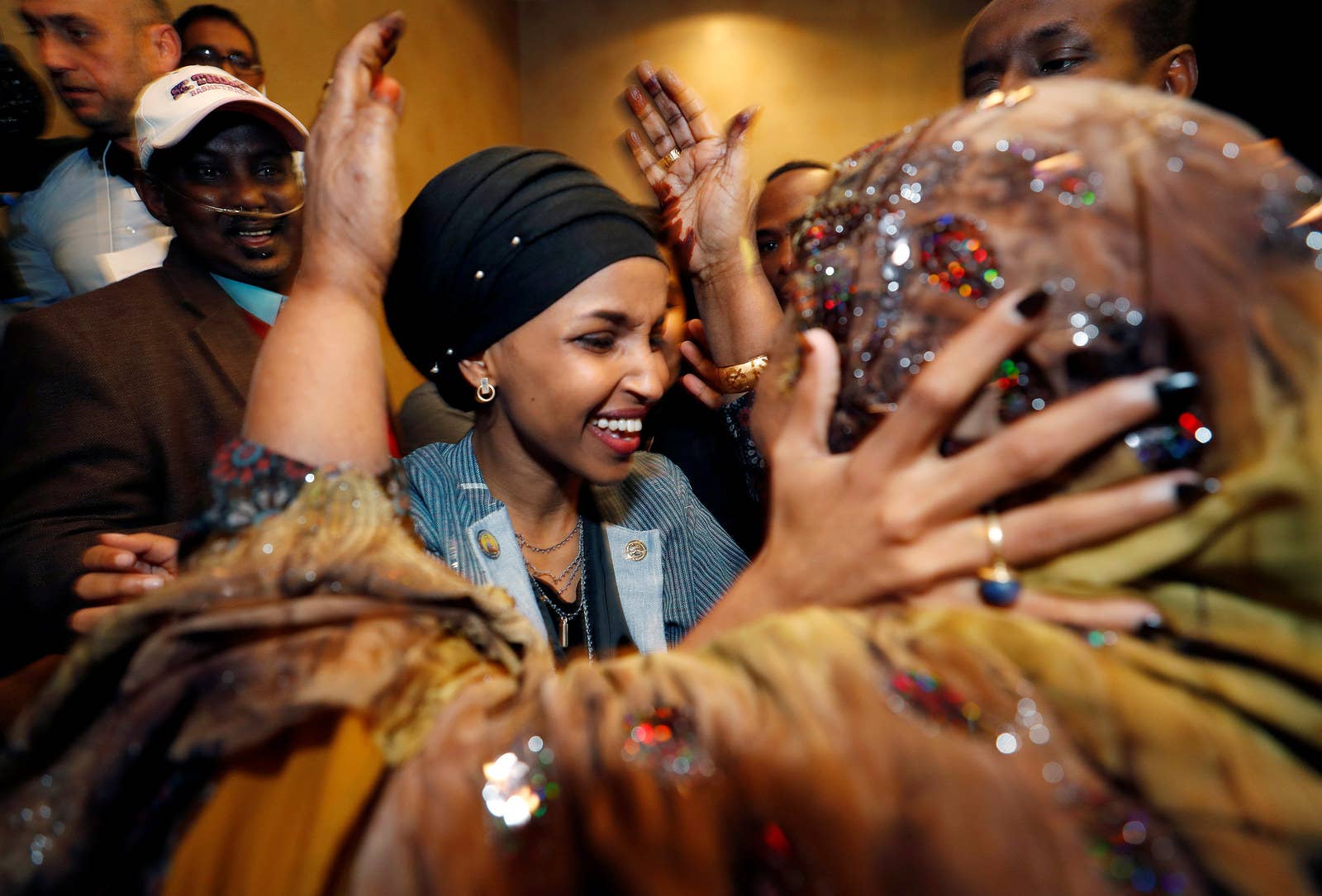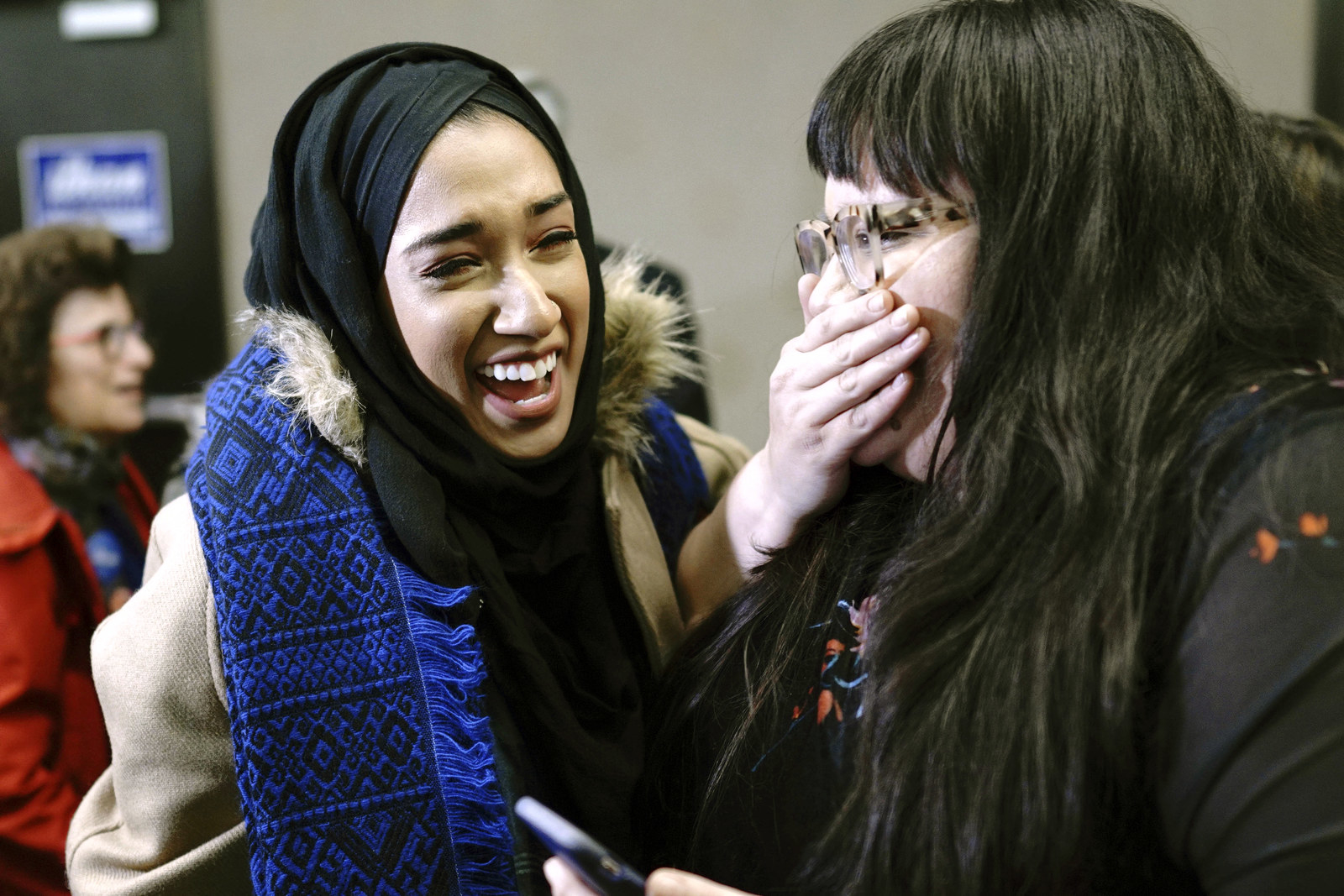 Democrat Rashida Tlaib will be one of the first two Muslim American women in Congress, along with Omar, following her decisive victory against two opponents in Michigan's 13th Congressional District.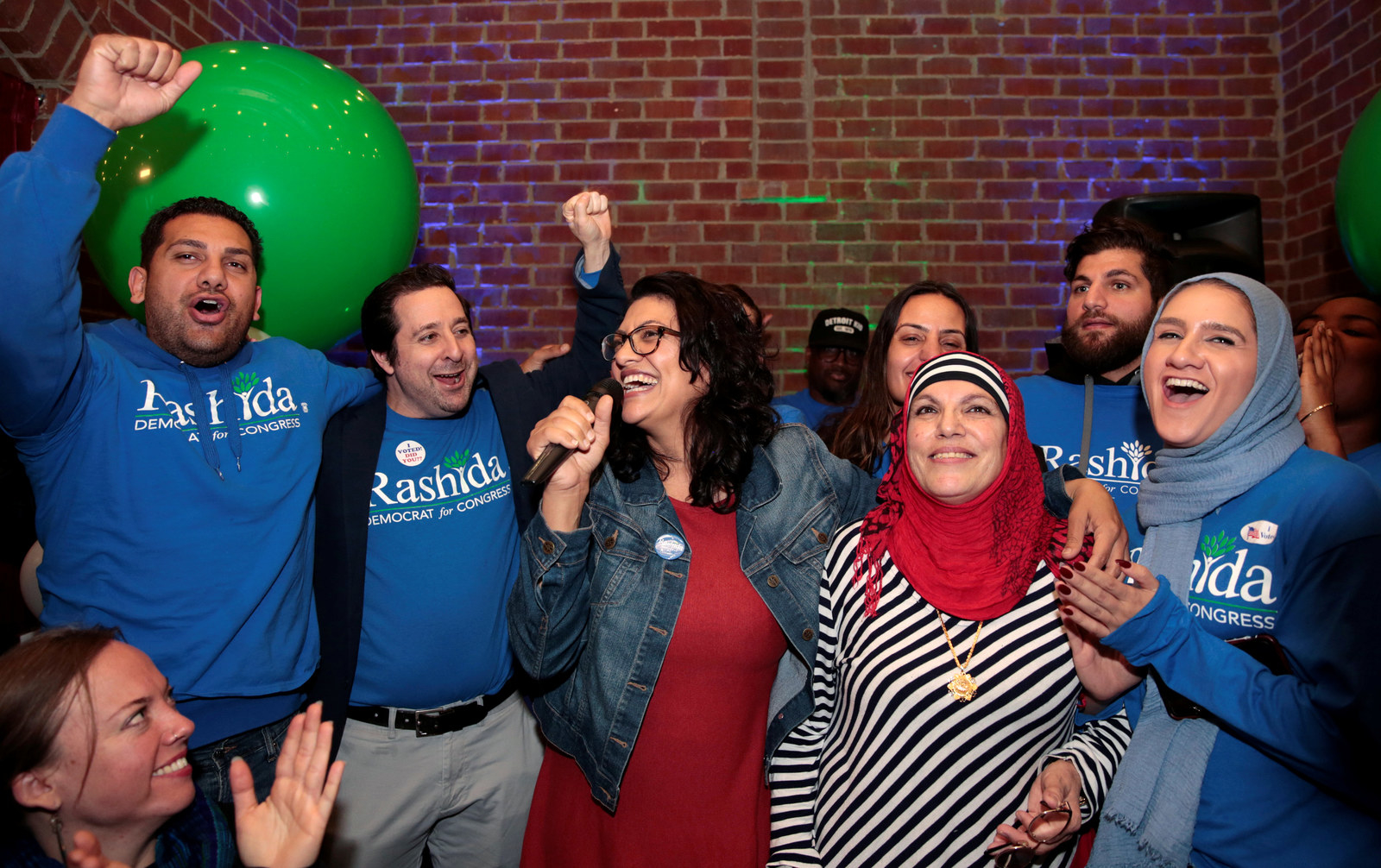 Democrat Ayanna Pressley makes history as Massachusetts's first black congresswoman. She ran unopposed in the 7th Congressional District race as there was no Republican challenger, but had proved her popularity with voters during the primary, where she knocked out a 10-term incumbent in a stunning upset.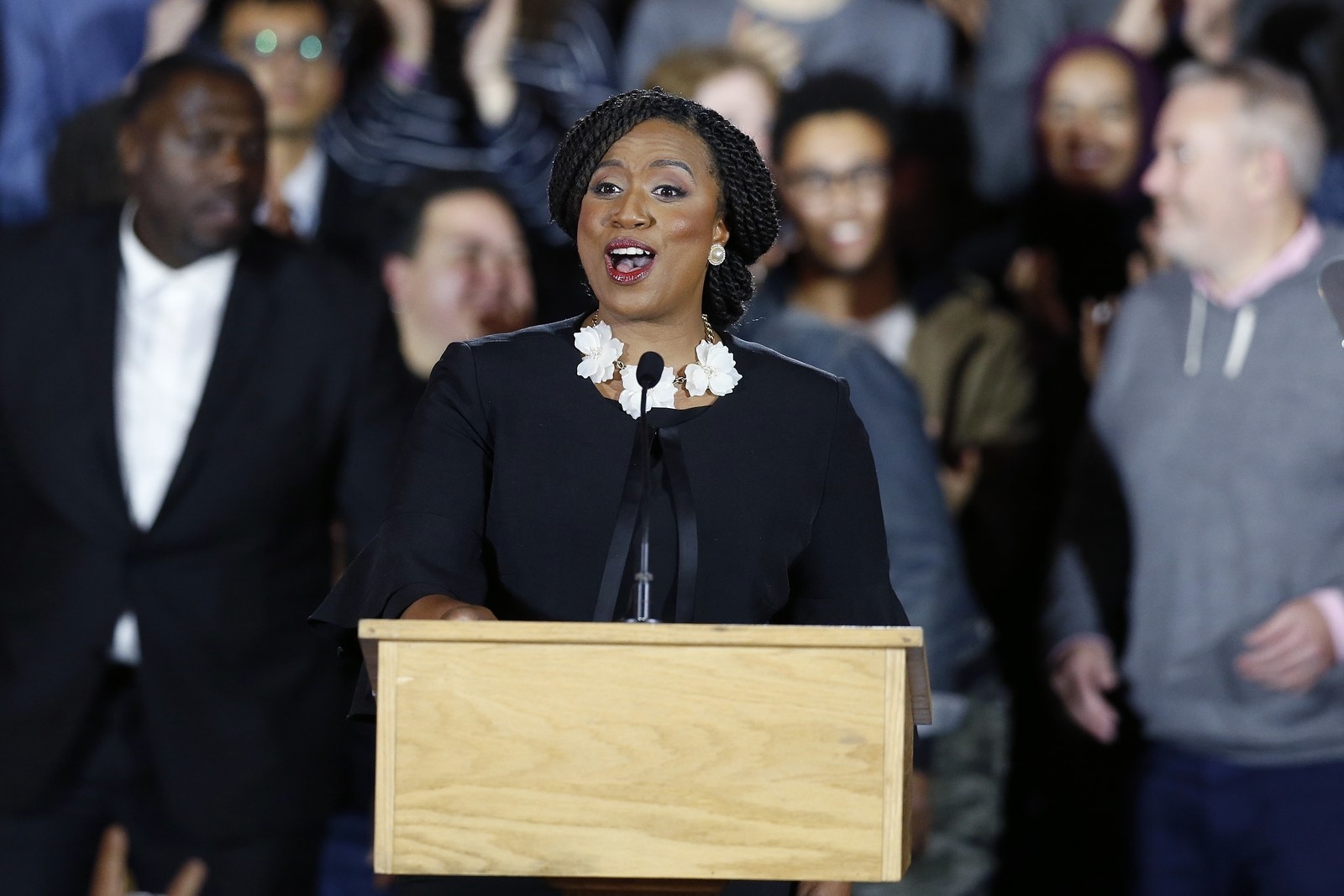 Republican Marsha Blackburn won Tennessee's Senate race against Democrat Phil Bredesen, making her the state's first woman senator. The fight for the seat heated up on Oct. 7, when Taylor Swift broke her political silence in an Instagram post and urged her 112 million followers to vote against Blackburn.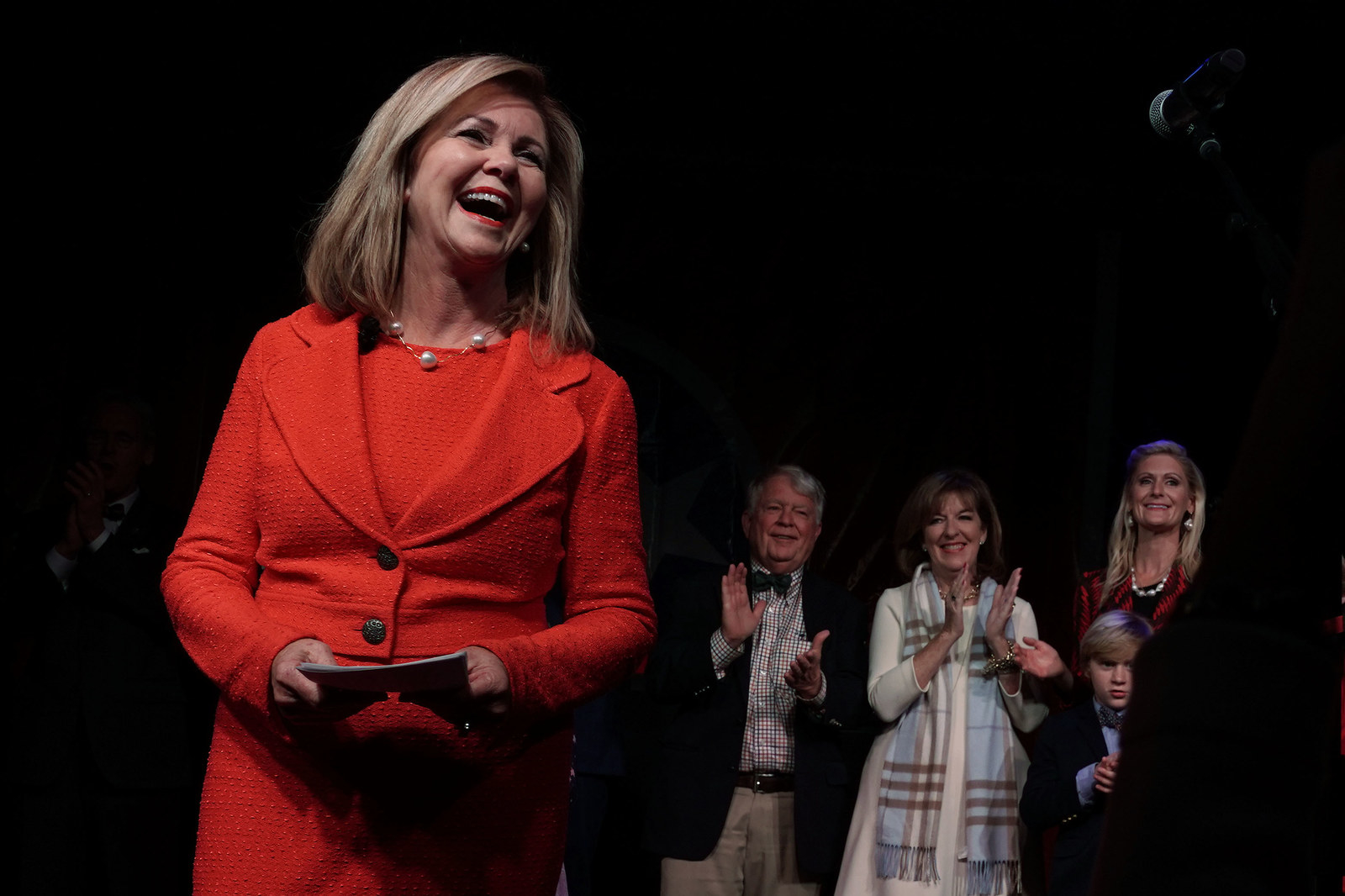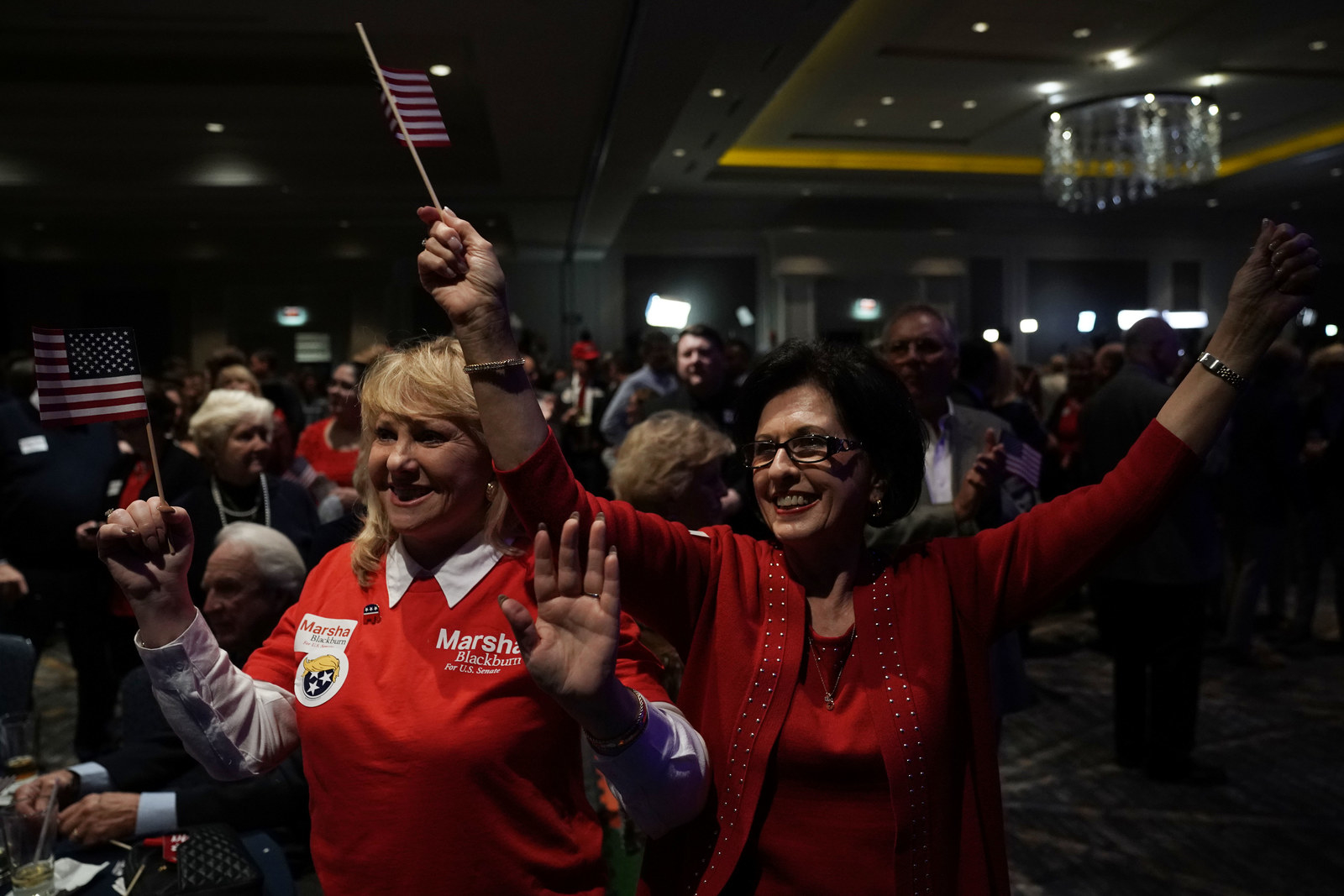 Democrat Alexandria Ocasio-Cortez's historic rise began when she sent shockwaves through the New York political order during the primary by beating Joe Crowley, the incumbent and fourth-ranking Democrat in the House, who had served since 1998. Her landslide win in New York's 14th Congressional District on Tuesday makes her the youngest woman ever elected to Congress, at age 29.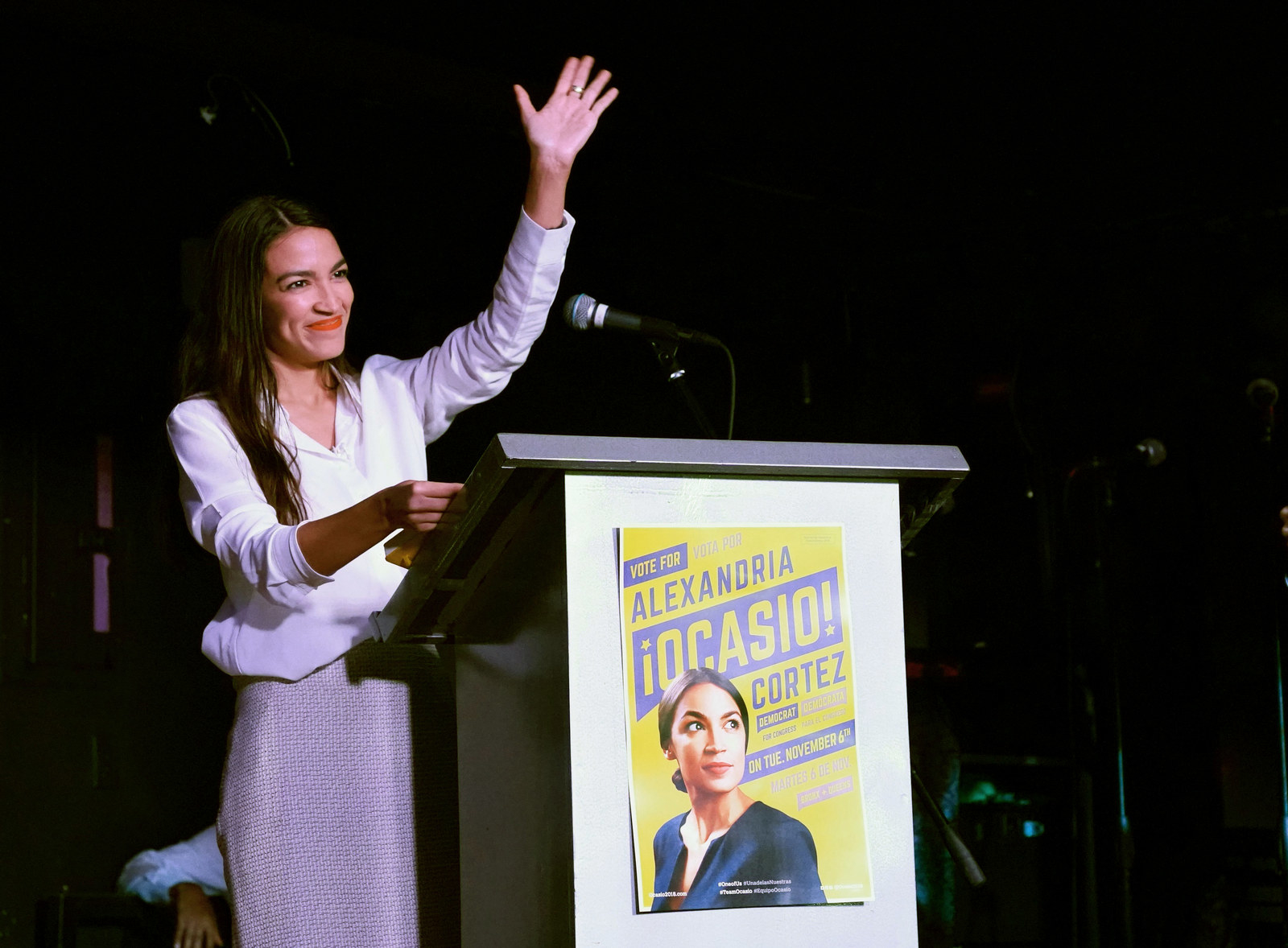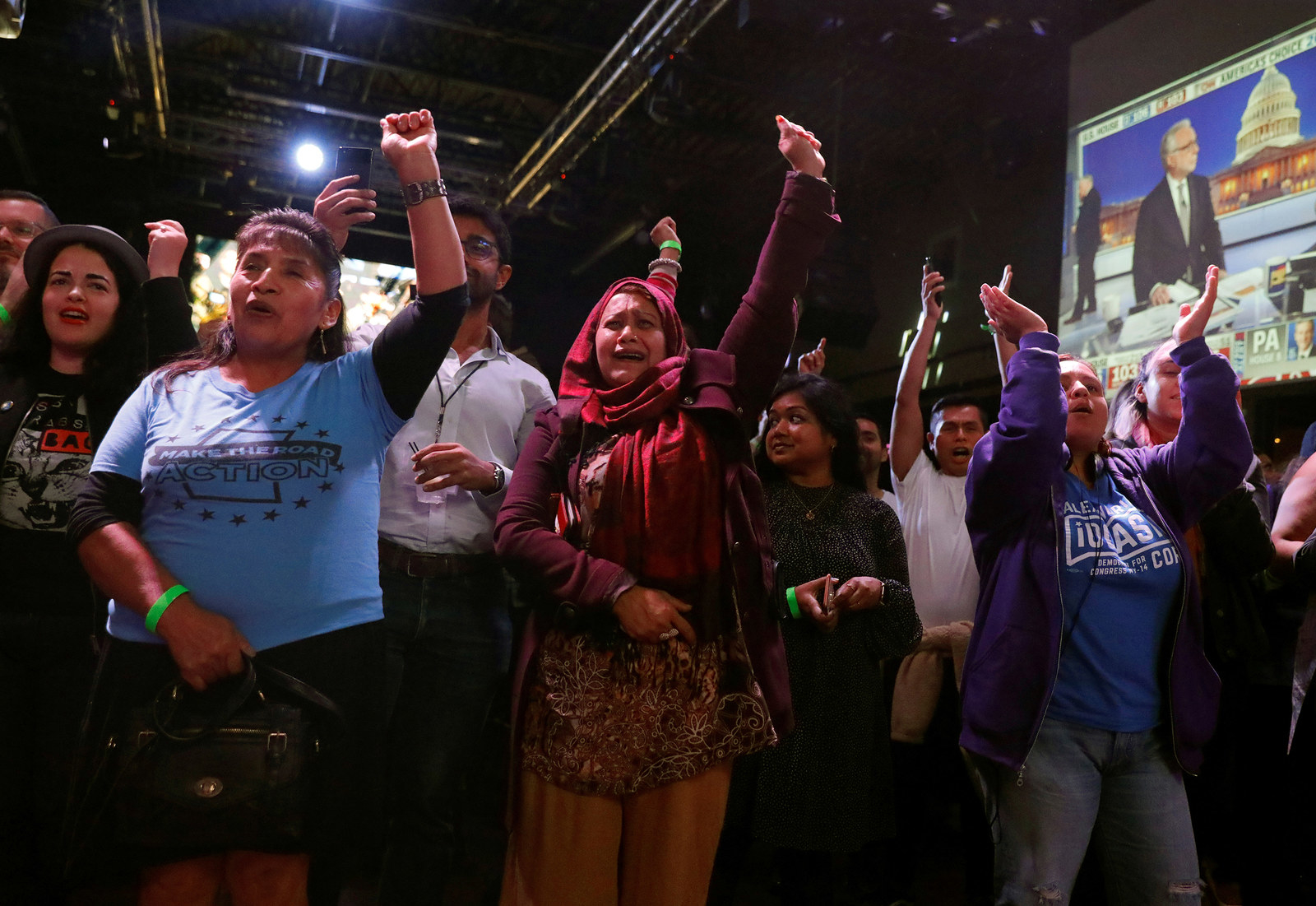 Democrat Abby Finkenauer flipped a House seat against Republican rival Rod Blum in Iowa's 1st Congressional District, which voted for President Trump in 2016. Finkenauer will turn 30 in December, and along with Ocasio-Cortez, carries the distinction of being among the youngest members ever elected to Congress.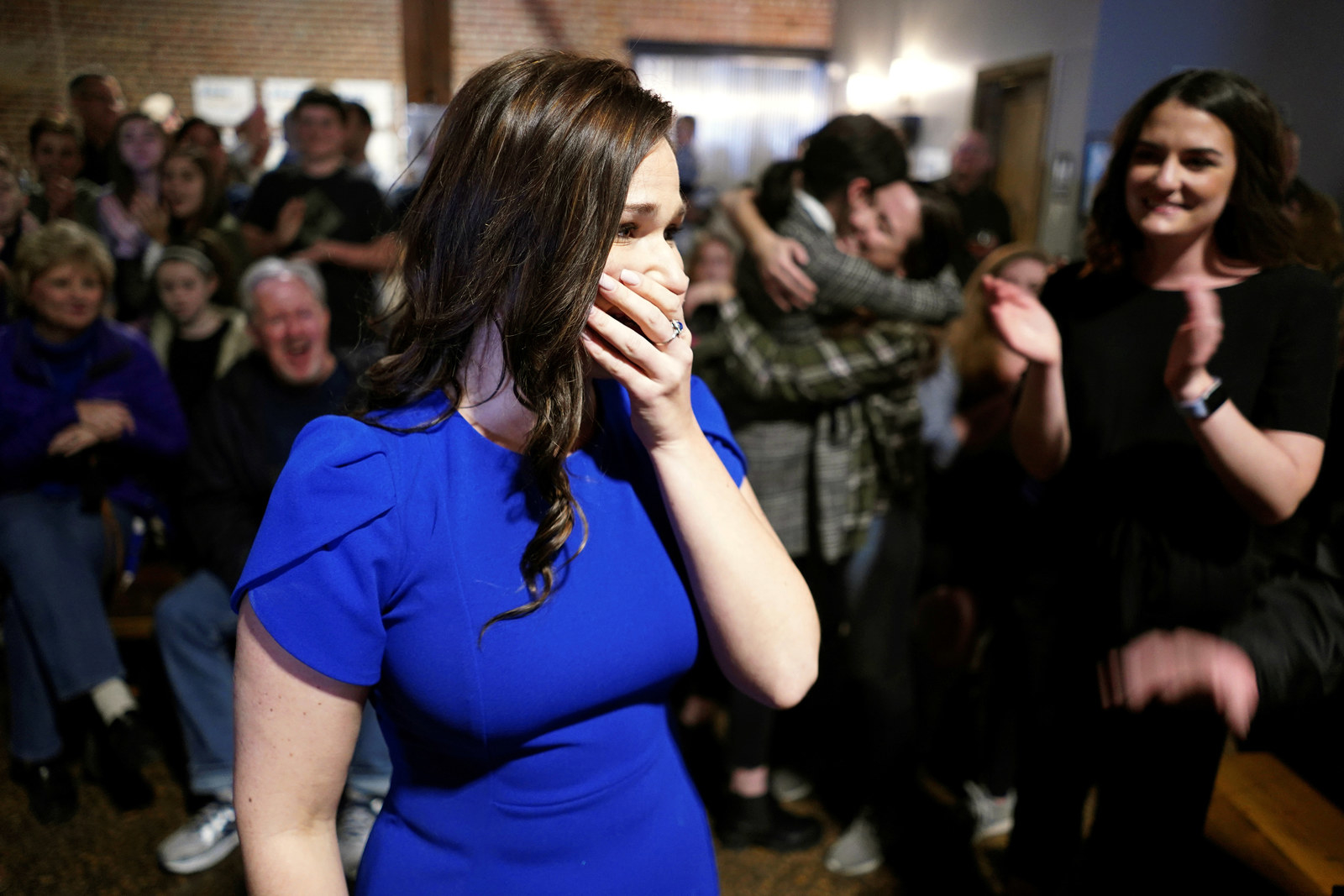 Donna Shalala beat Republican opponent Maria Elvira Salazar to flip Florida's 27th Congressional District seat to the Democrats. Formerly the secretary of health and human services for eight years during the Clinton administration, 77-year-old Shalala is the second-oldest person to be elected to Congress for a first term.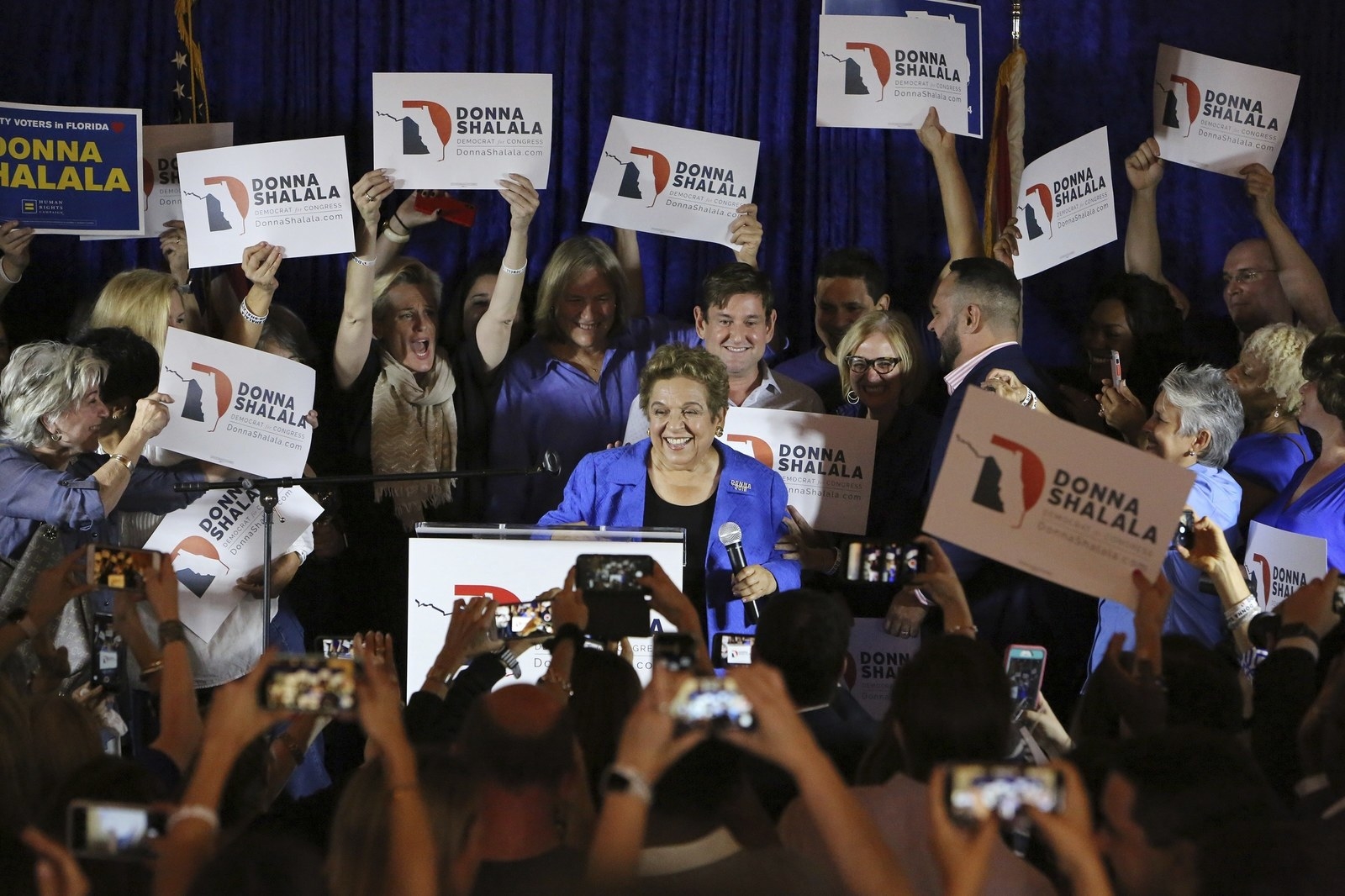 Democrat Jennifer Wexton's victory over two-term incumbent Barbara Comstock in Virginia's 10th Congressional District saw the first seat flipped from red to blue on election night. Wexton's win is a striking upset in a district that hasn't sent a Democrat to Washington since the 1980s.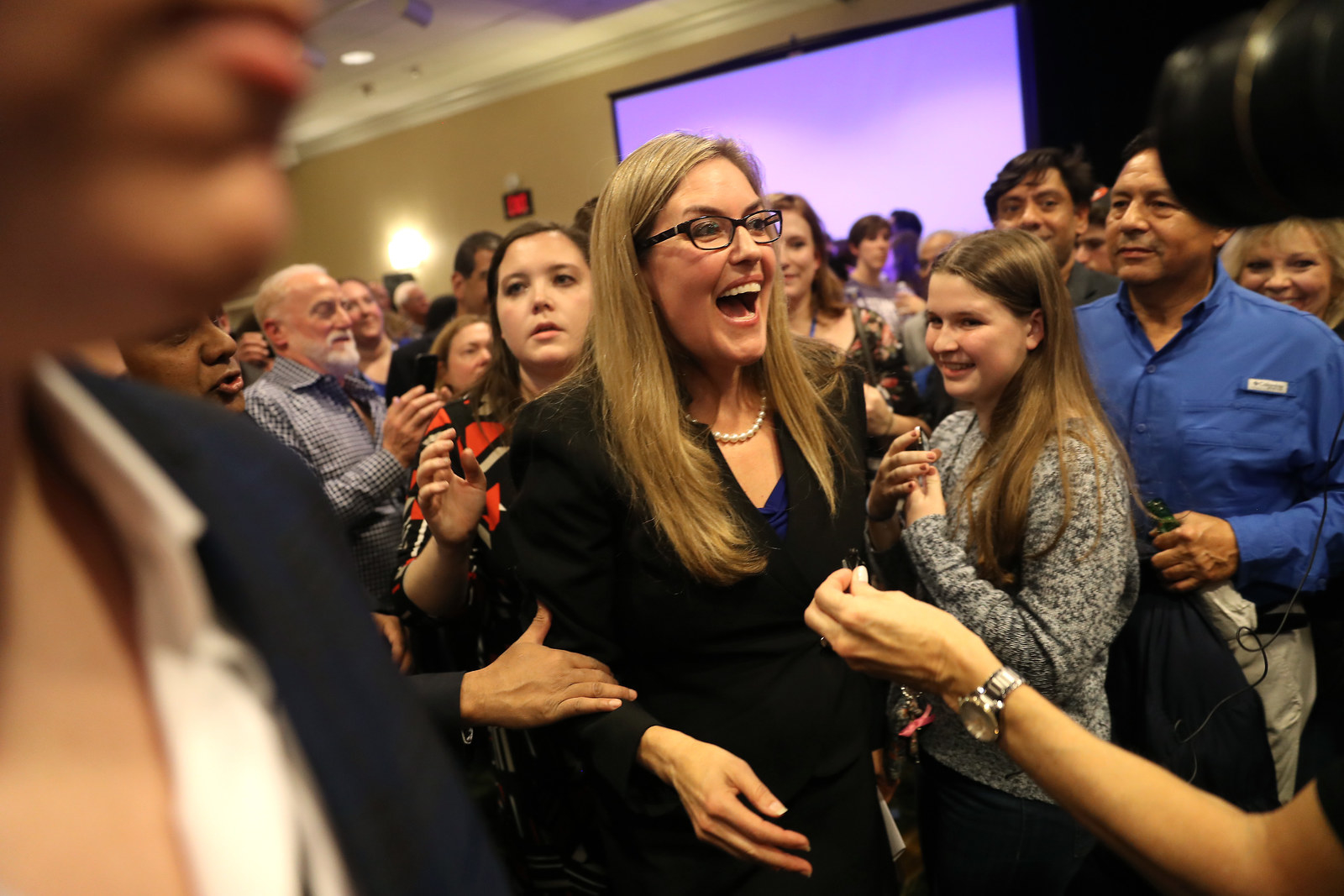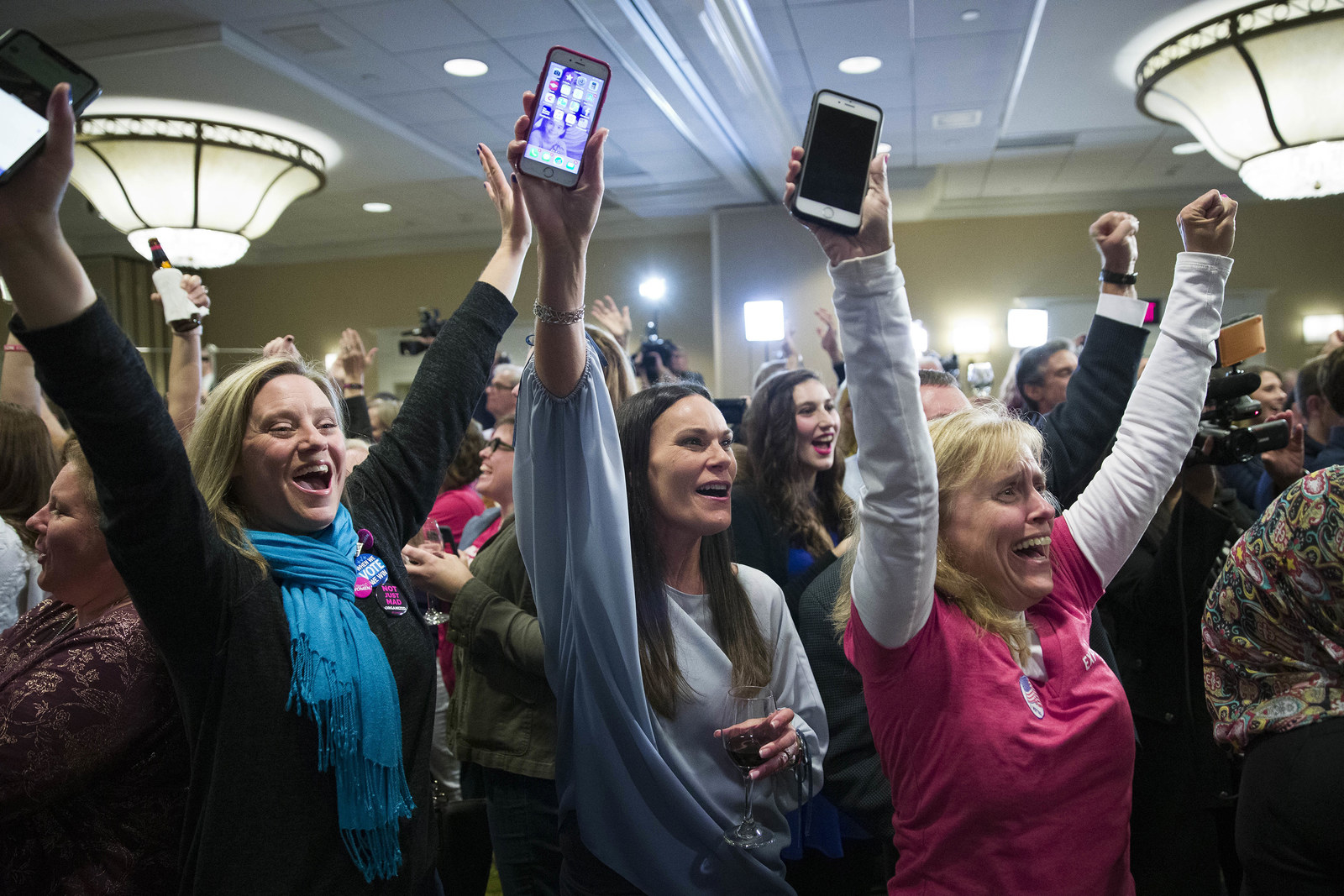 Democrat Deb Haaland became one of the first two Native American women elected to Congress on Tuesday evening, with her win in New Mexico's 1st Congressional District.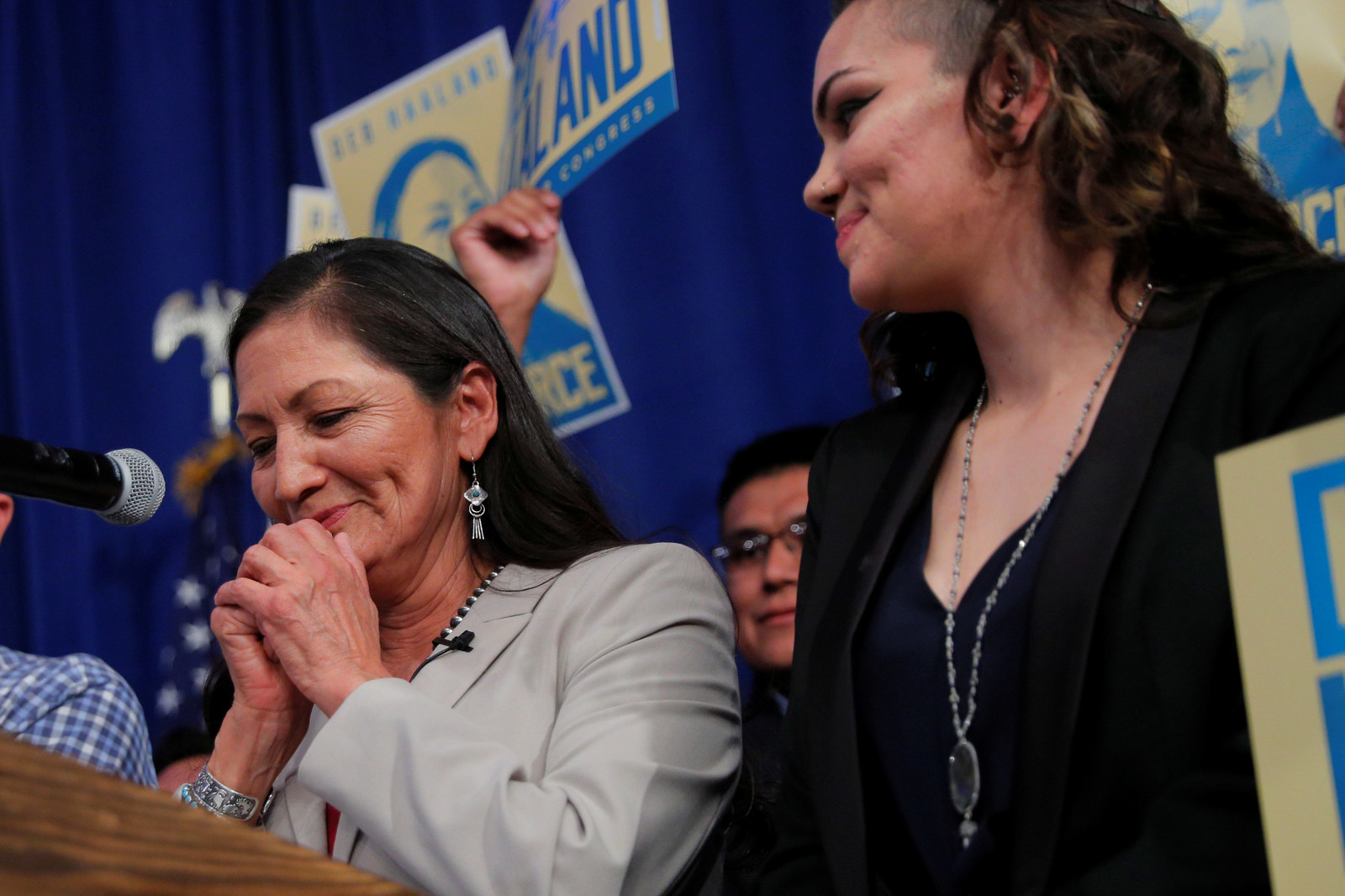 Democrat Sharice Davids shares the distinction as one of the first two Native American women in Congress, as well as being the first lesbian Native American to become a US lawmaker. To capture the win, Davids beat four-term Republican incumbent Kevin Yoder.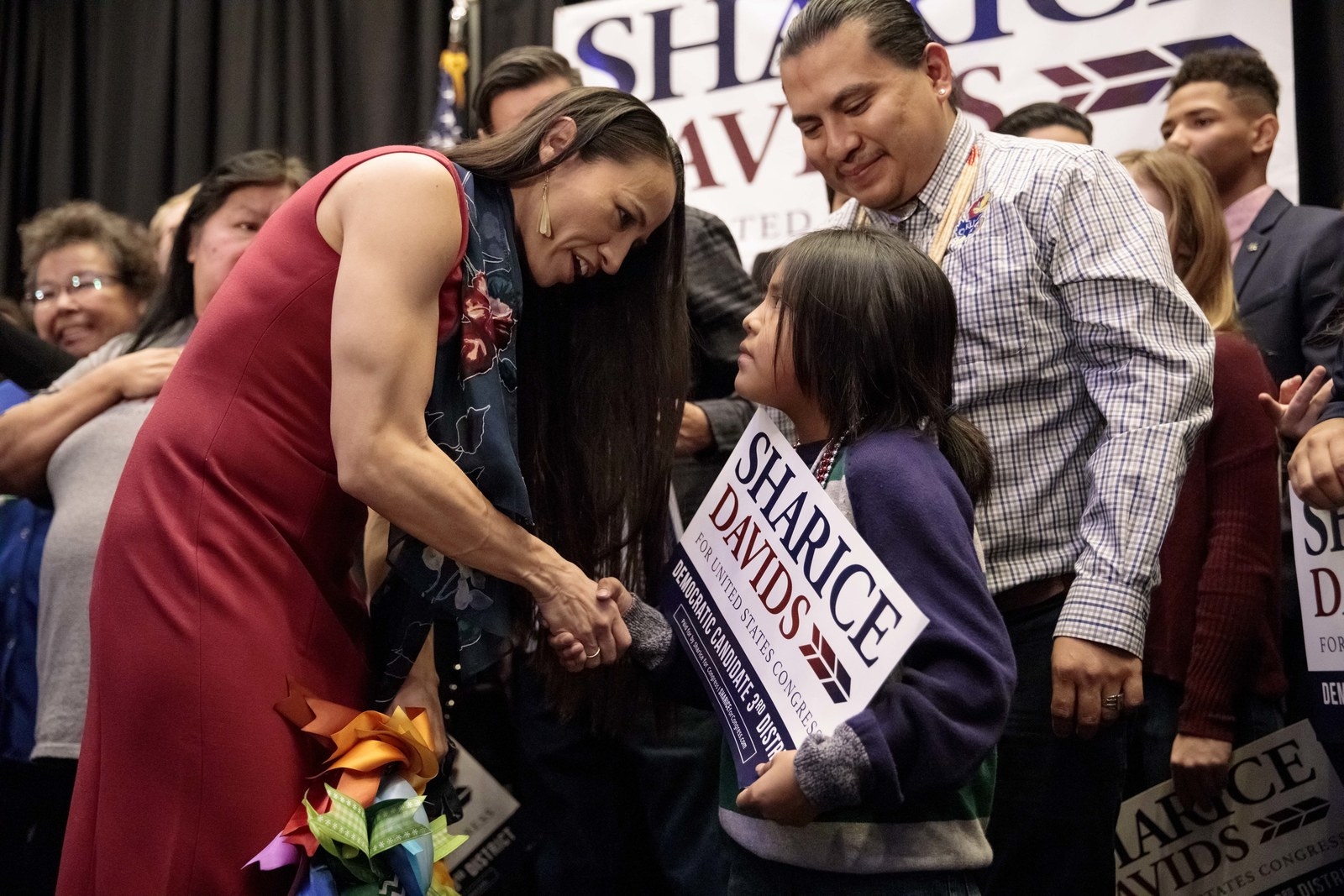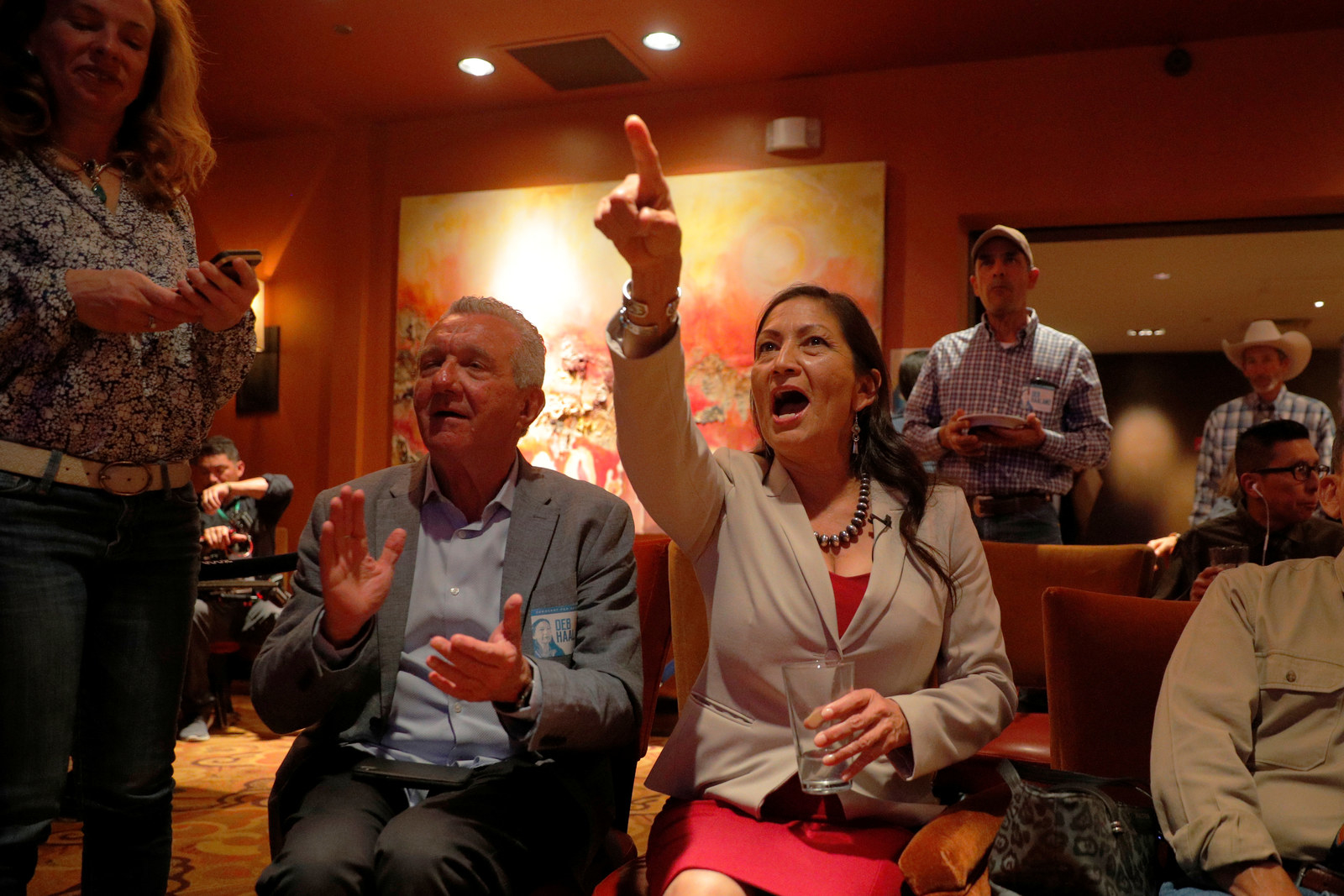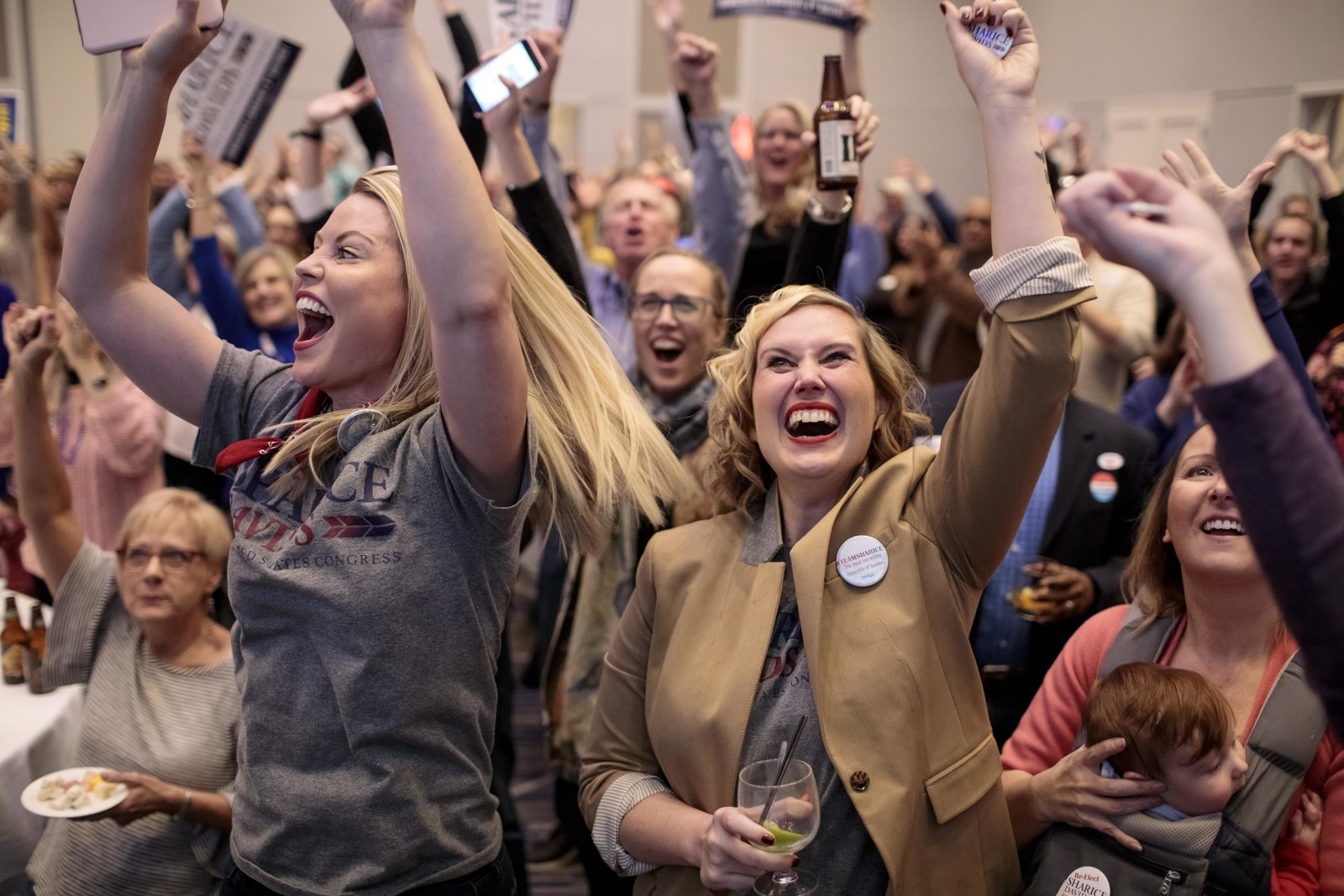 In another historic first, Democrat Jahana Hayes beat Republican Manny Santos in Connecticut's 5th District to become the state's first black congresswoman.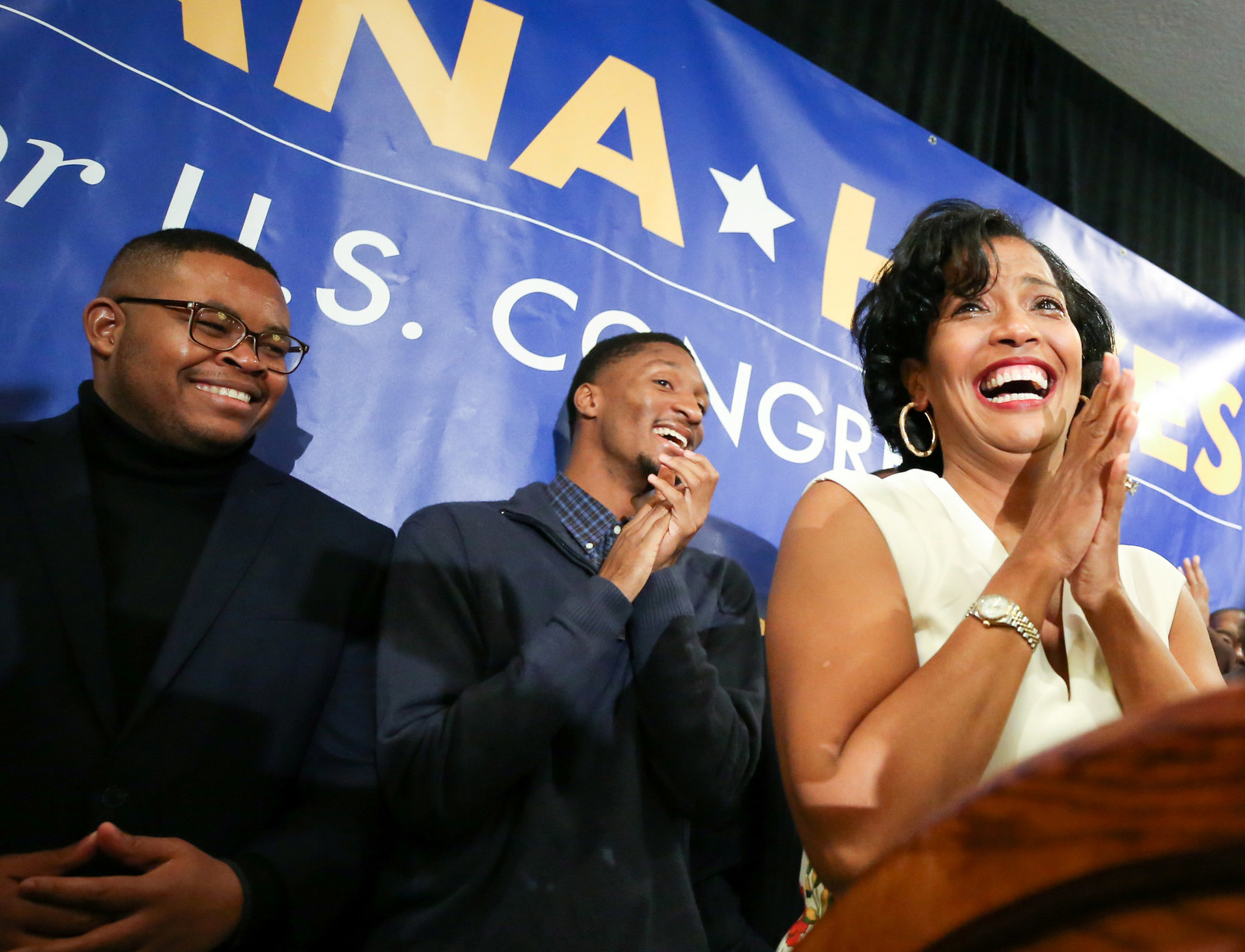 Democrat Laura Kelly defeated Republican Kris Kobach following a highly contested gubernatorial race in Kansas that saw the moderate state senator fiercely competing against ultraconservative Trump ally Kobach, known for his controversial ideas and policies as Kansas secretary of state.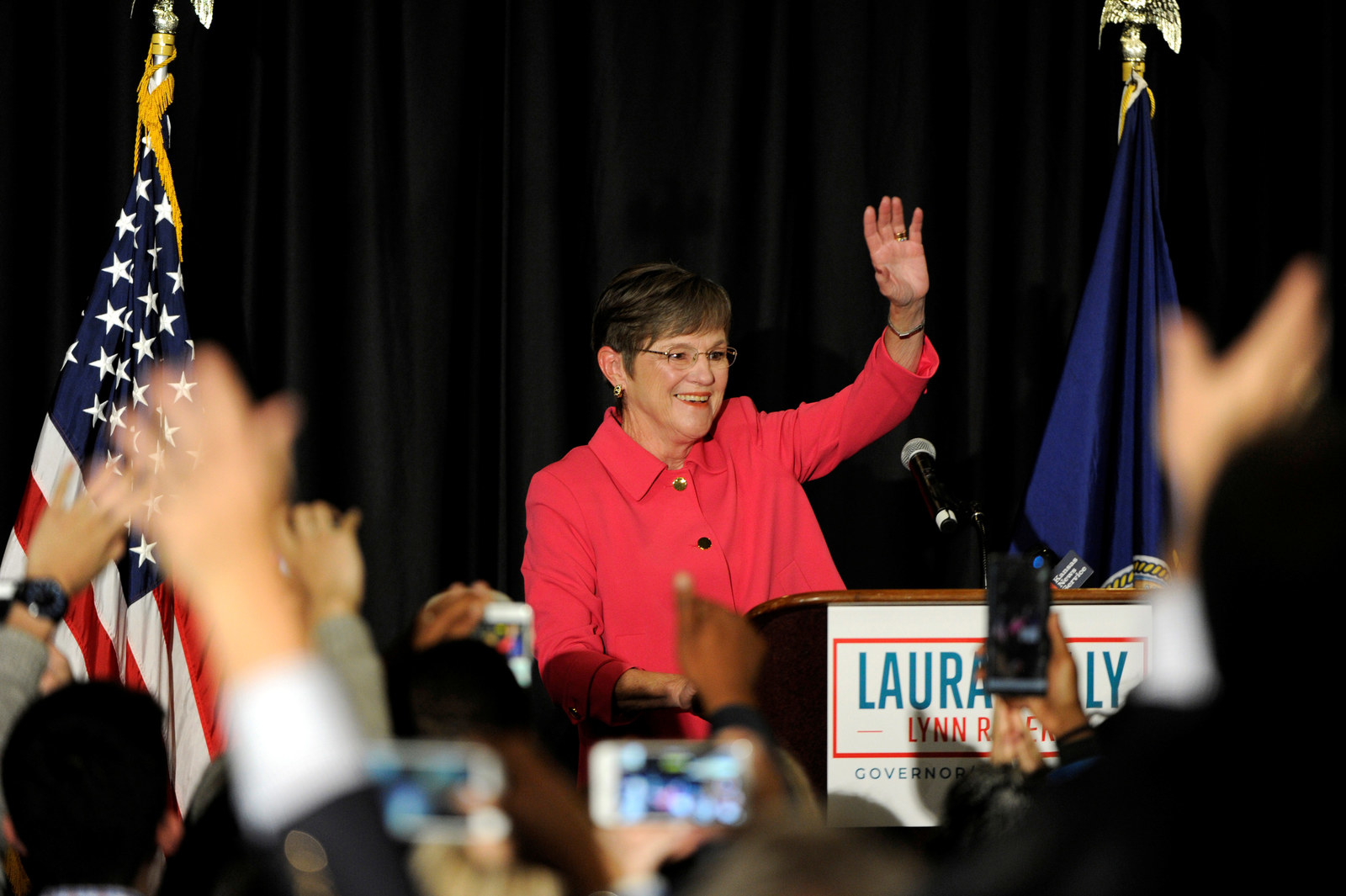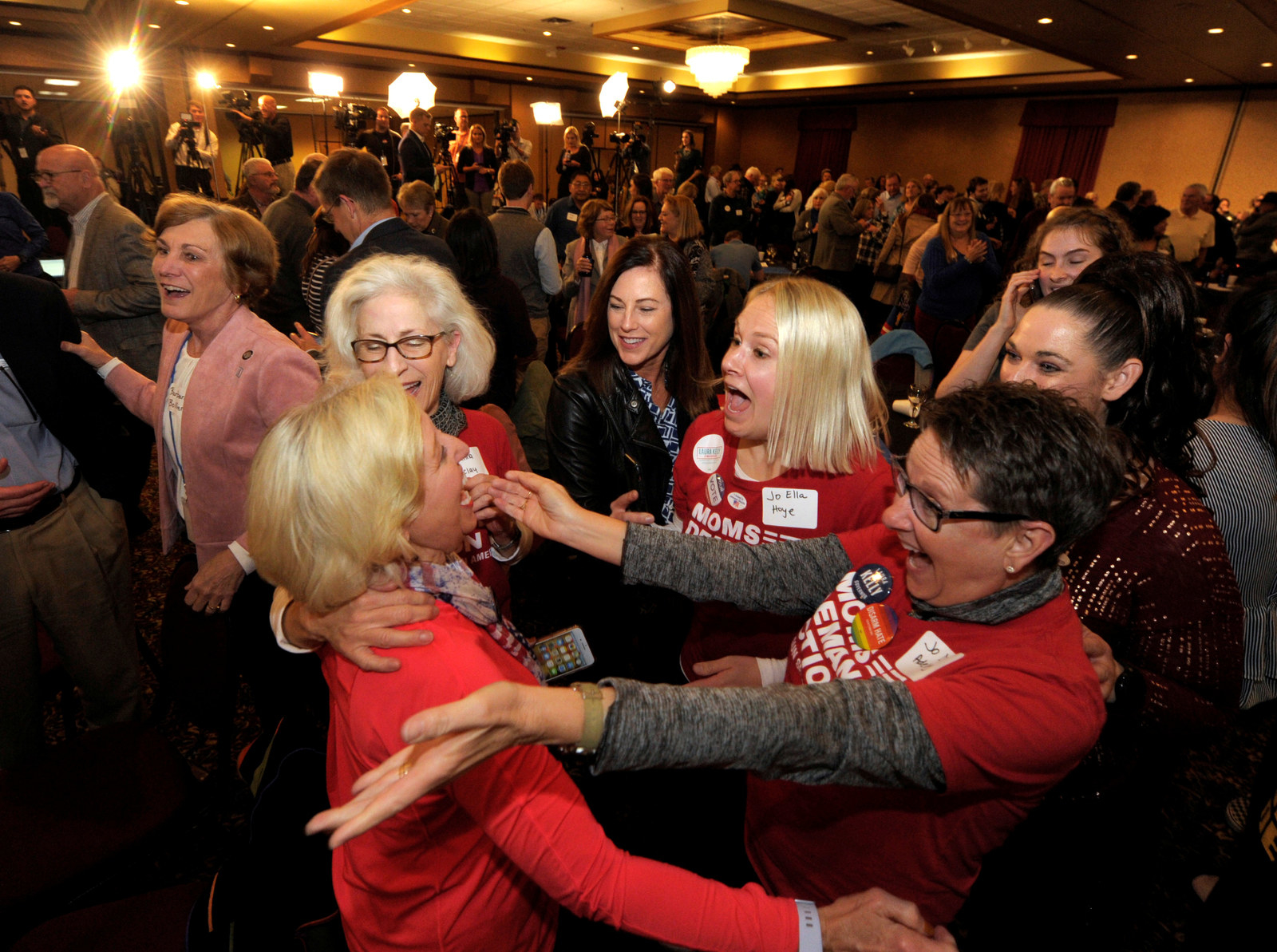 The biggest news of the night was undoubtedly Democrats capturing control of the House of Representatives. This puts Nancy Pelosi, the congresswoman for California's 12th District and the first woman to hold the speakership (from 2007 until 2011) back in that top spot. When she officially becomes House speaker in 2019, she'll once again be the third-most-senior official in the government.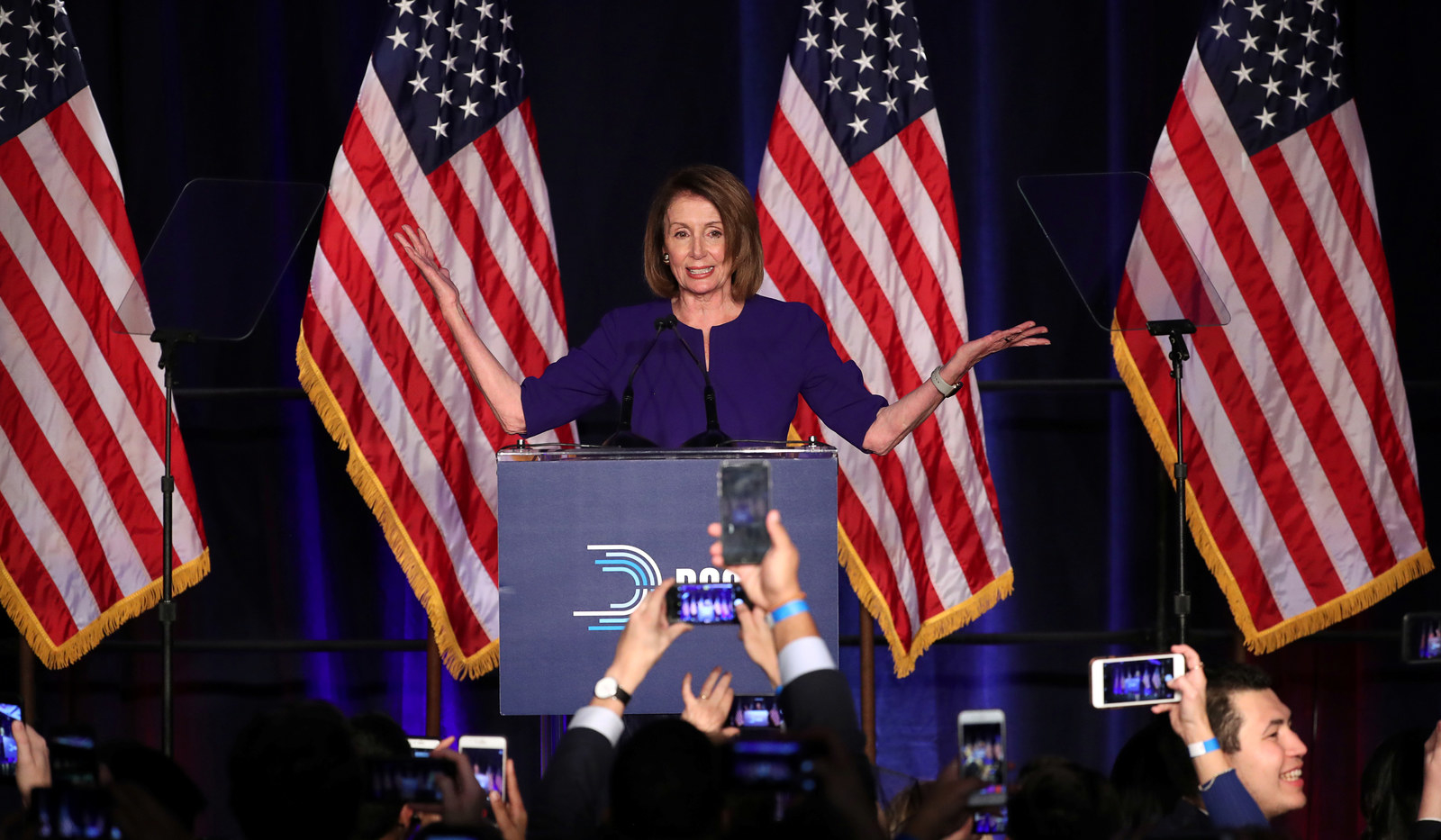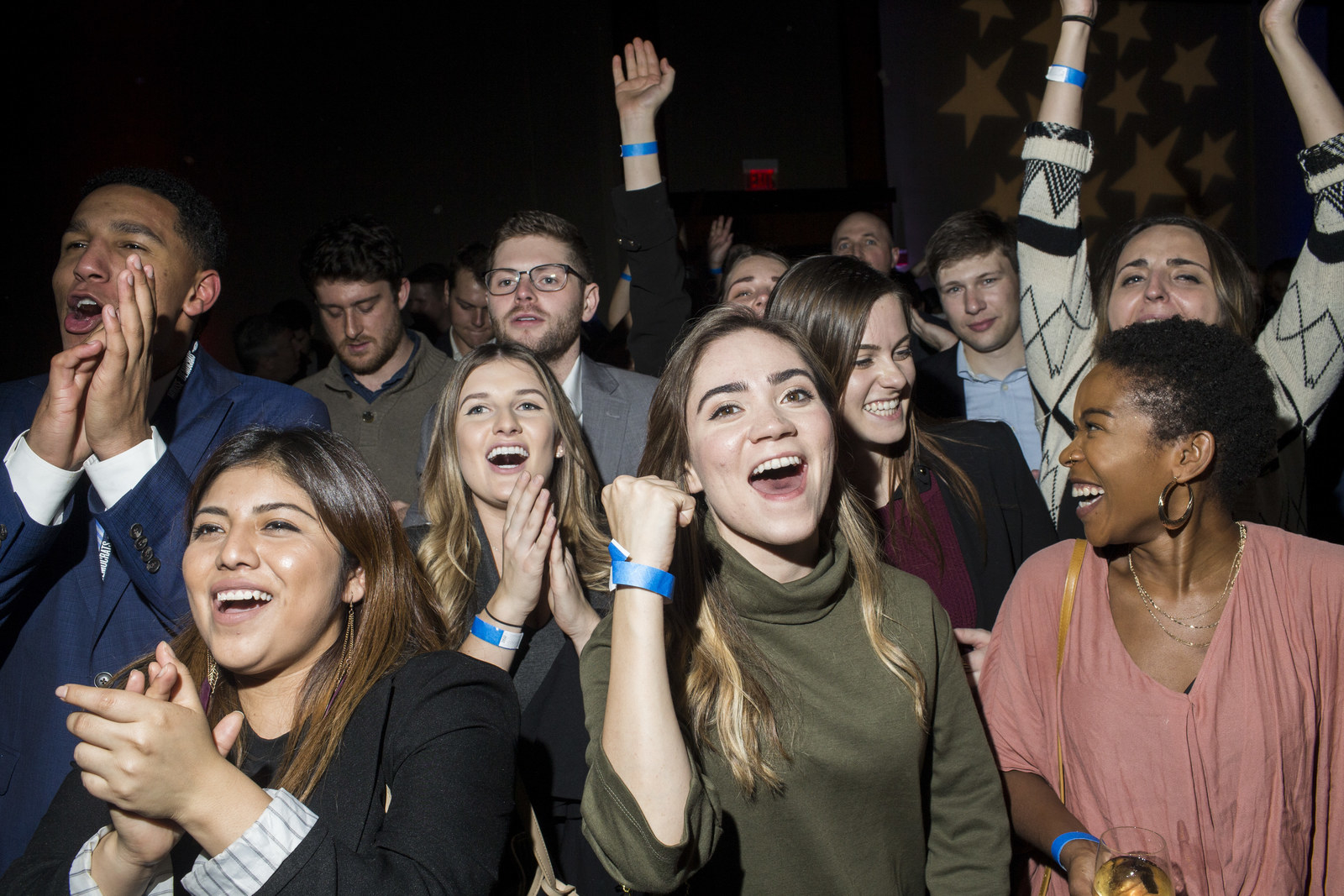 CORRECTION
At 29, Alexandria Ocasio-Cortez is the youngest woman ever elected to Congress. An earlier version of this post said she was the youngest person ever elected.