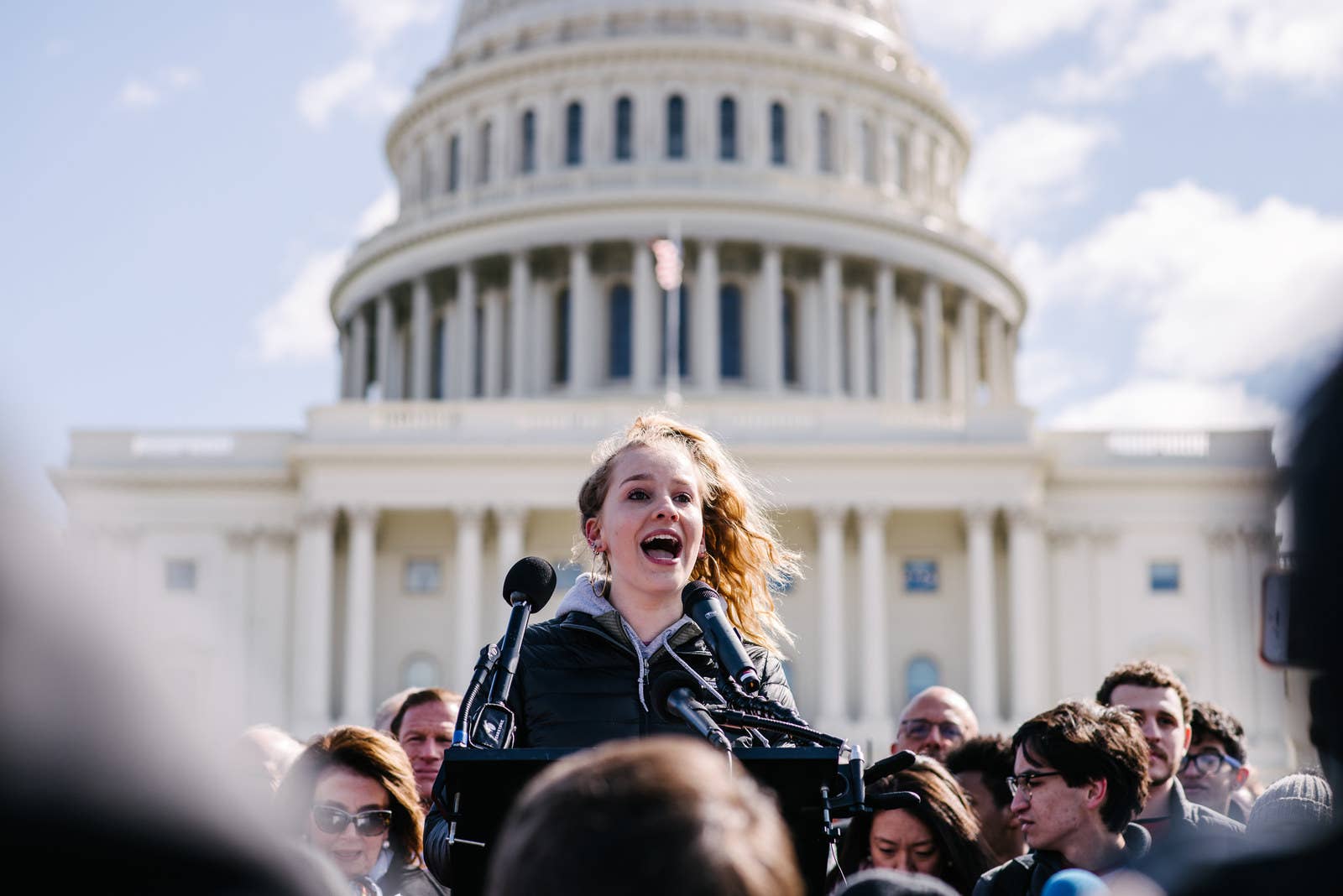 After the shooting in Parkland, Florida, one month ago, students around the country watched Marjory Stoneman Douglas high school students channel their grief and anger into action. Inspired, and with a new sense of their own political power as many come of age to vote, students have begun to organize their student bodies into political action committees focused on spurring a change in gun control laws with hopes of preventing yet another school shooting.

Brenna Levitan is one of those students. A senior at Montgomery Blair High School in Silver Spring, Maryland, she helped form Montgomery County Students For Gun Control and runs digital platforms and media relations for the group, which includes 26 area high schools.
According to Levitan, the group was created after a previous walkout of a few Montgomery County schools on Feb. 21, one week after the Parkland shooting. She and six other students "wanted to give students in the DMV [District/Maryland/Virginia] area a platform in which they could find their voices and use them to the best of their ability."
"We wanted students to know that their opinions matter, and, whether or not they can vote yet, they are incredible advocates for change," she said.
The planning for Wednesday's walkout began as soon as the group formed. "We just jumped right into it," she said. "The only way to make a true impact is to bring out big numbers, so we knew we had to act fast and spread the word as far as possible."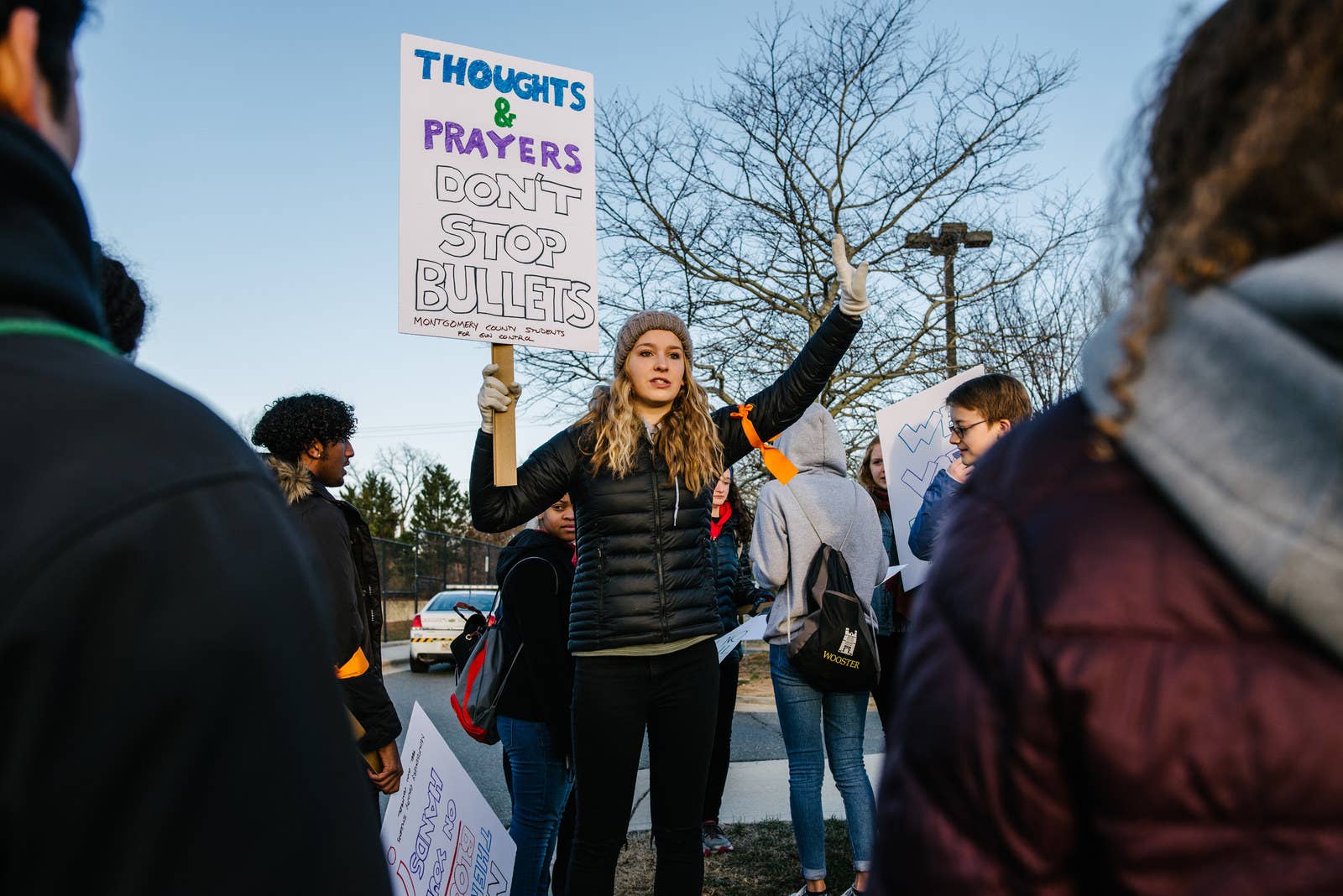 Given their proximity to lawmakers and the nation's capital, Levitan and her group decided to create a larger day of action for Montgomery County school students. The Montgomery teens walked out of their schools at 8:15 a.m. — earlier than other students — so that they'd have time to take the Metro to Washington, DC, and hold their 17 minutes of silence in front of the White House. Following their moments of silence, they marched to the Capitol building for a rally with members of Congress including Florida Rep. Ted Deutch, Senate Minority Leader Nancy Pelosi, civil rights icon and Georgia Rep. John Lewis, and Vermont Sen. Bernie Sanders, all of whom Levitan and her fellow student leaders enlisted to participate.
BuzzFeed News asked photographer Andrew Mangum to meet up with Levitan and the rest of the teen demonstrators at Montgomery Blair High School as they walked out of school, to document the day as it unfolded for the excited and determined students.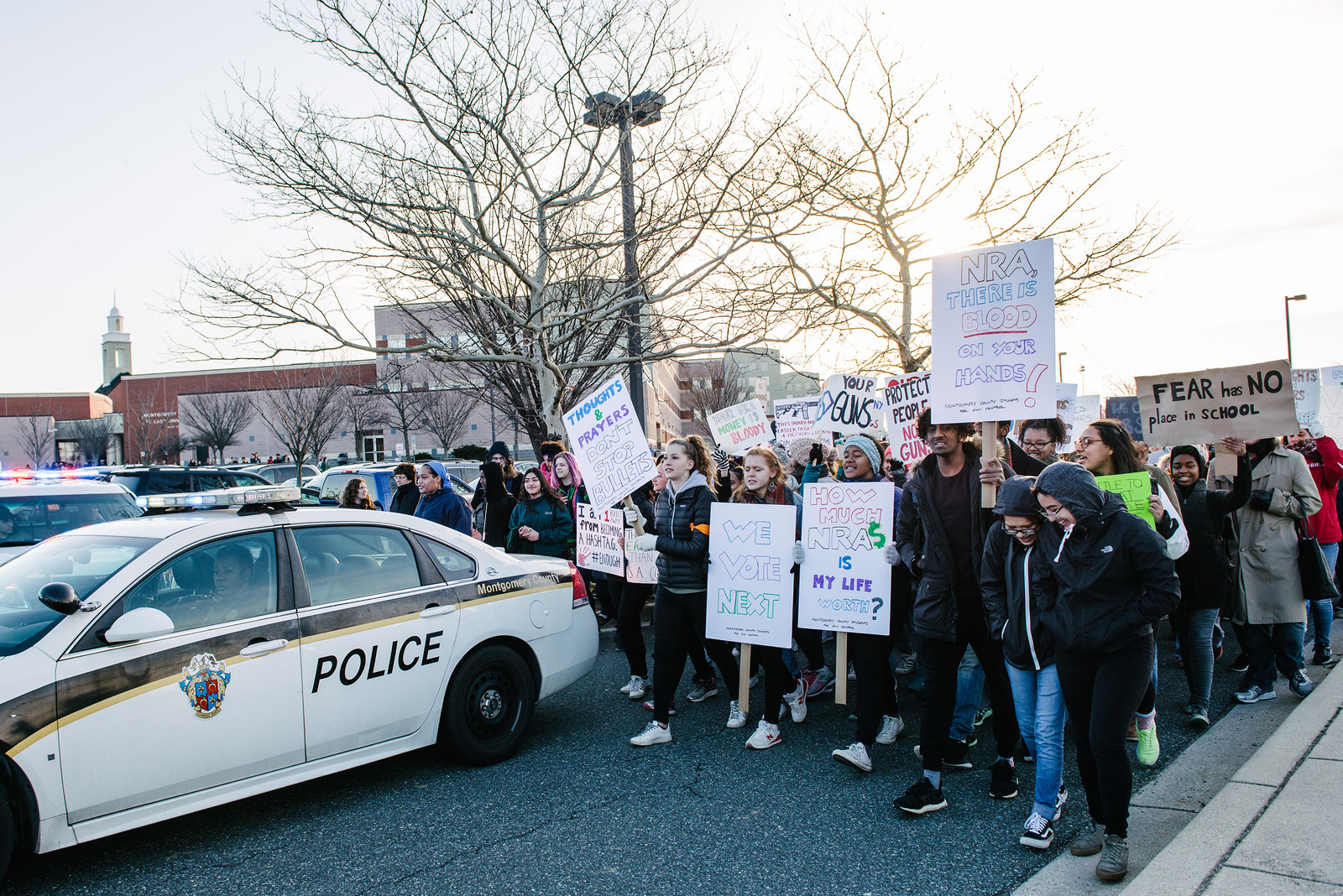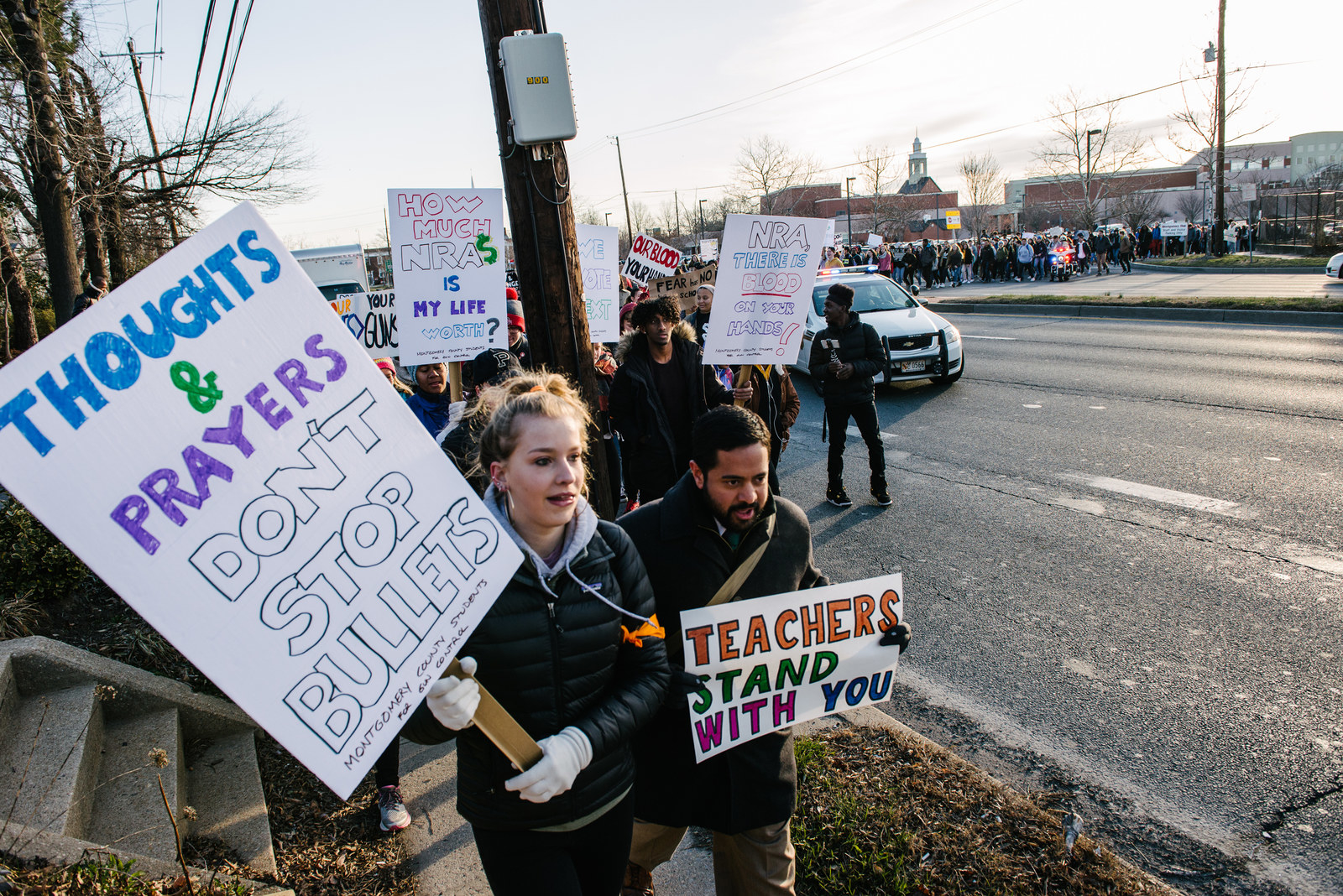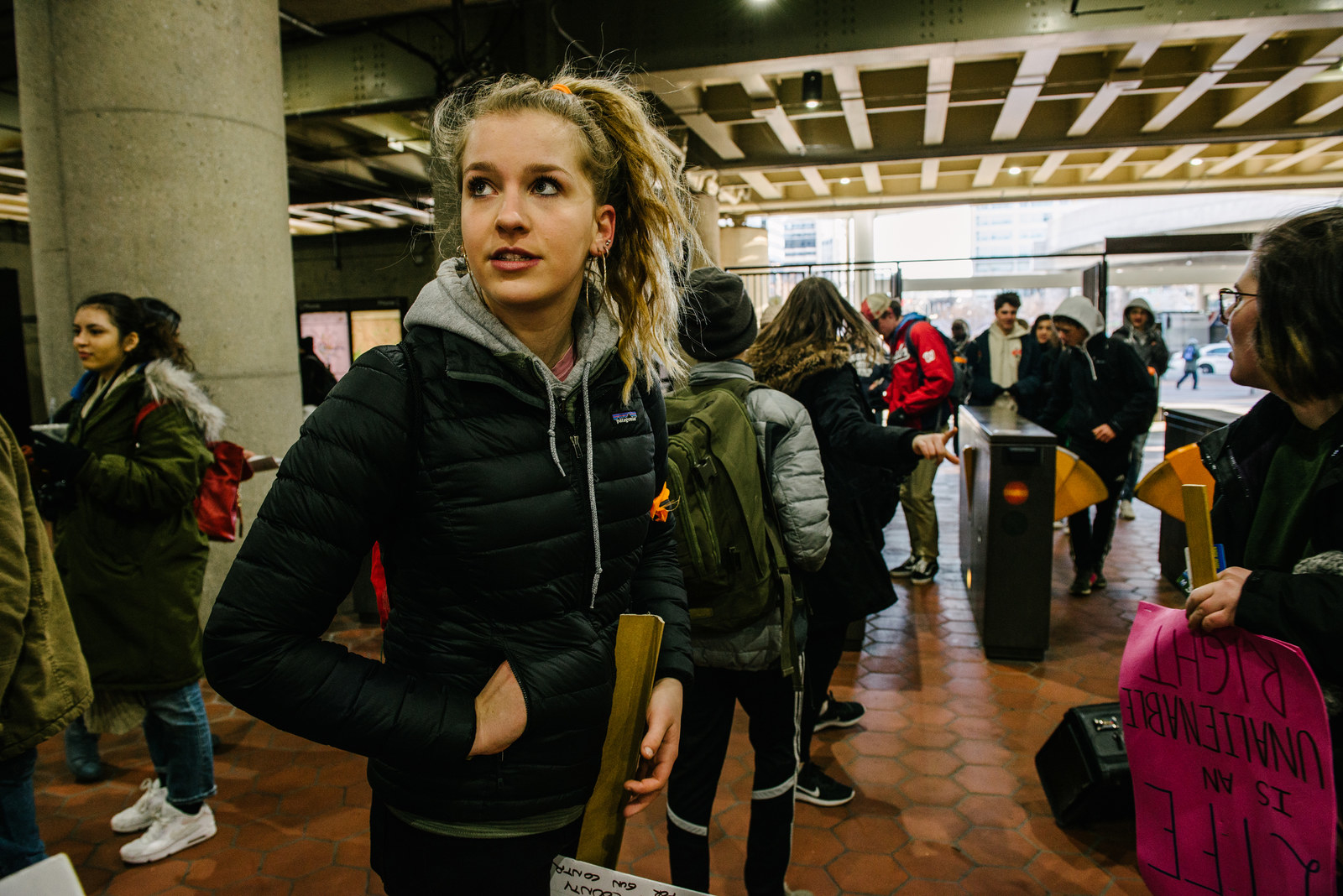 Montgomery County Students for Gun Control leaders received important aid from David Blair, a candidate for Montgomery County executive, who provided 500 Metro cards for Silver Spring–area students who otherwise wouldn't have been able to make the trip from Maryland to Washington, DC. Blair tweeted his support of the rally as students picked up their Metro cards and headed into the train station: "Every student should have an opportunity to participate in democracy and have their voice heard."
It's estimated that roughly 2,500 Montgomery County School District students participated in the walkout. Levitan estimates the representation from Montgomery Blair High School to be "around 600 but won't be sure until I check attendance records."
"It's hard to get a likely estimation for the number of students from each school before the actual event, but I was definitely pleasantly surprised by how many joined us," she said.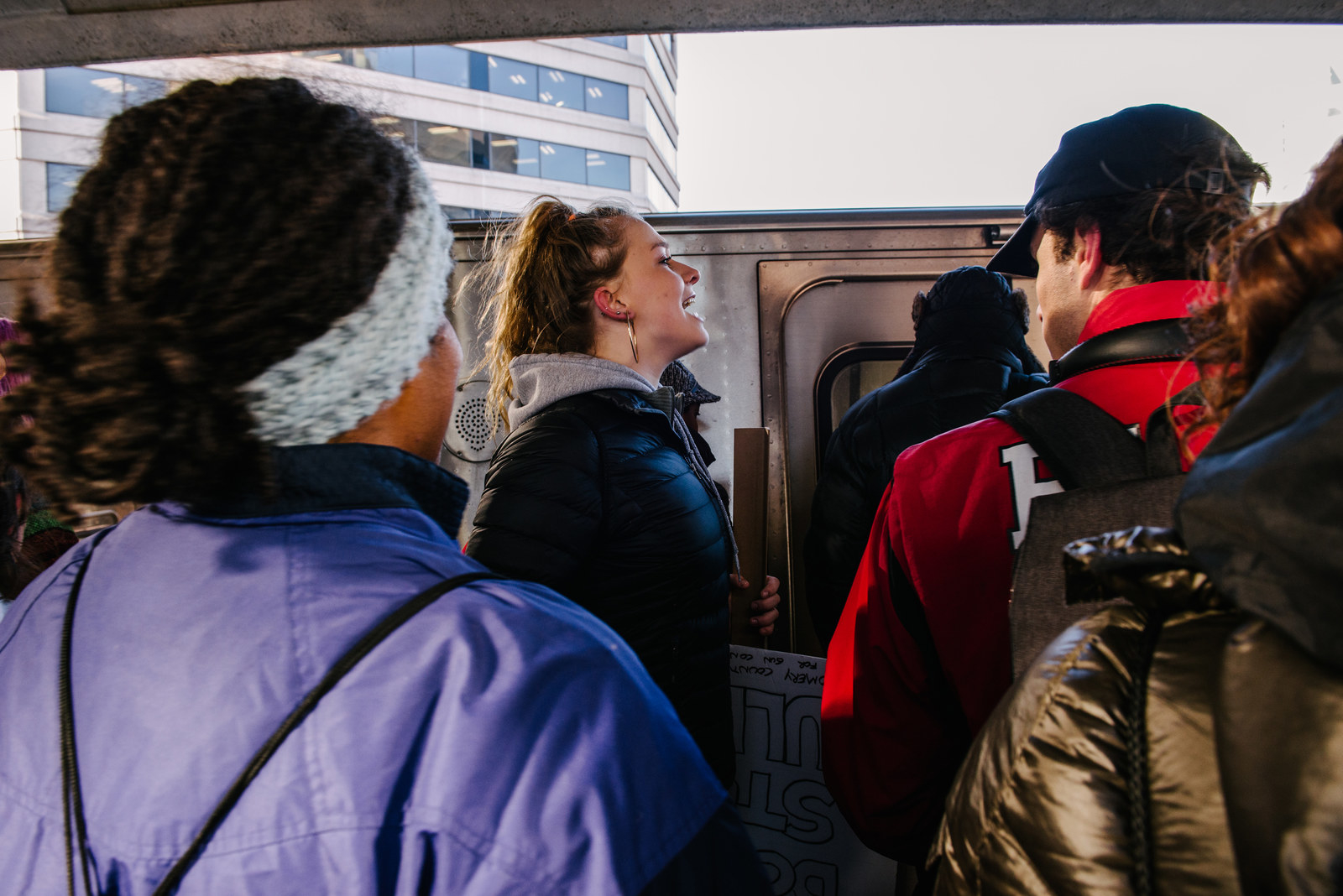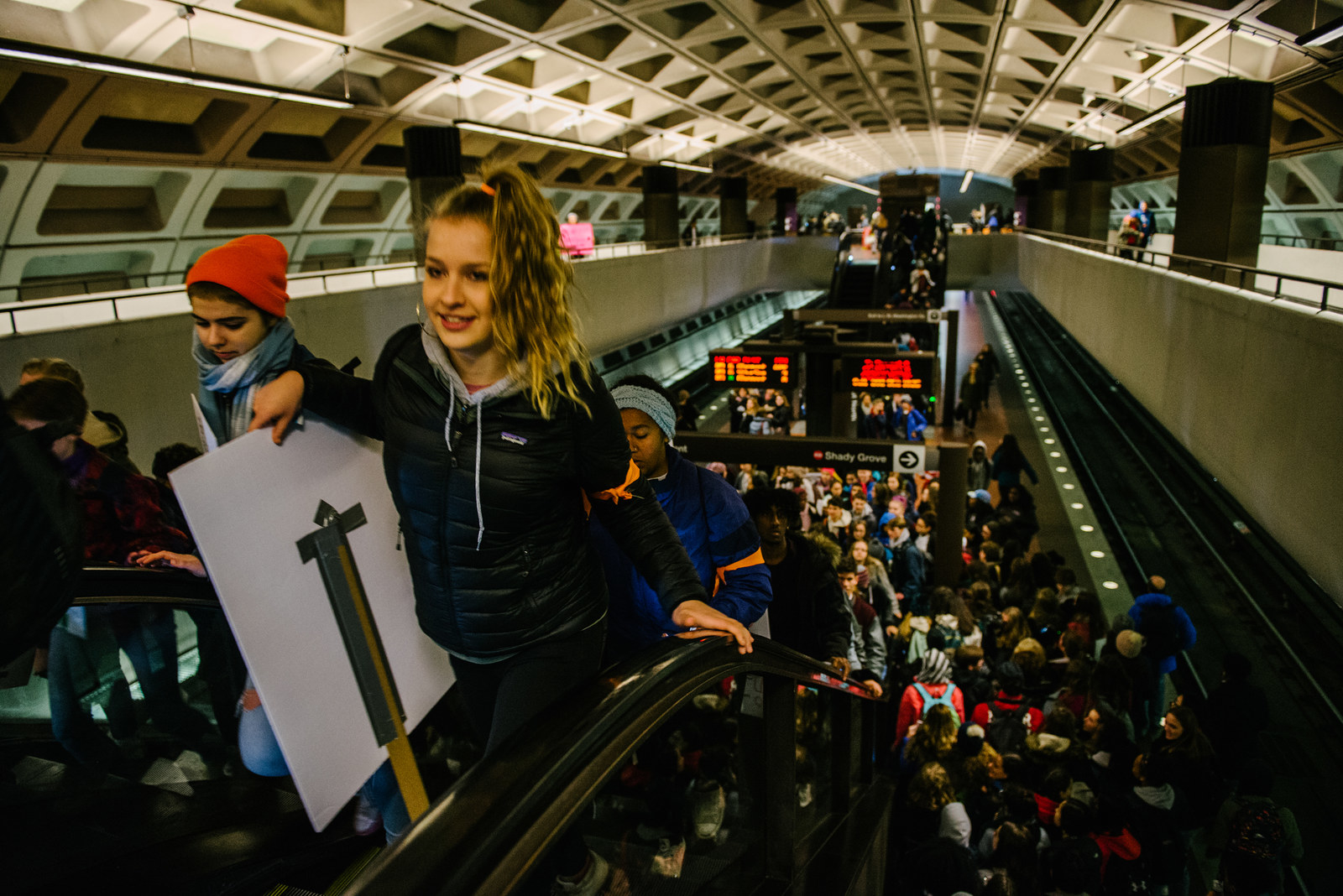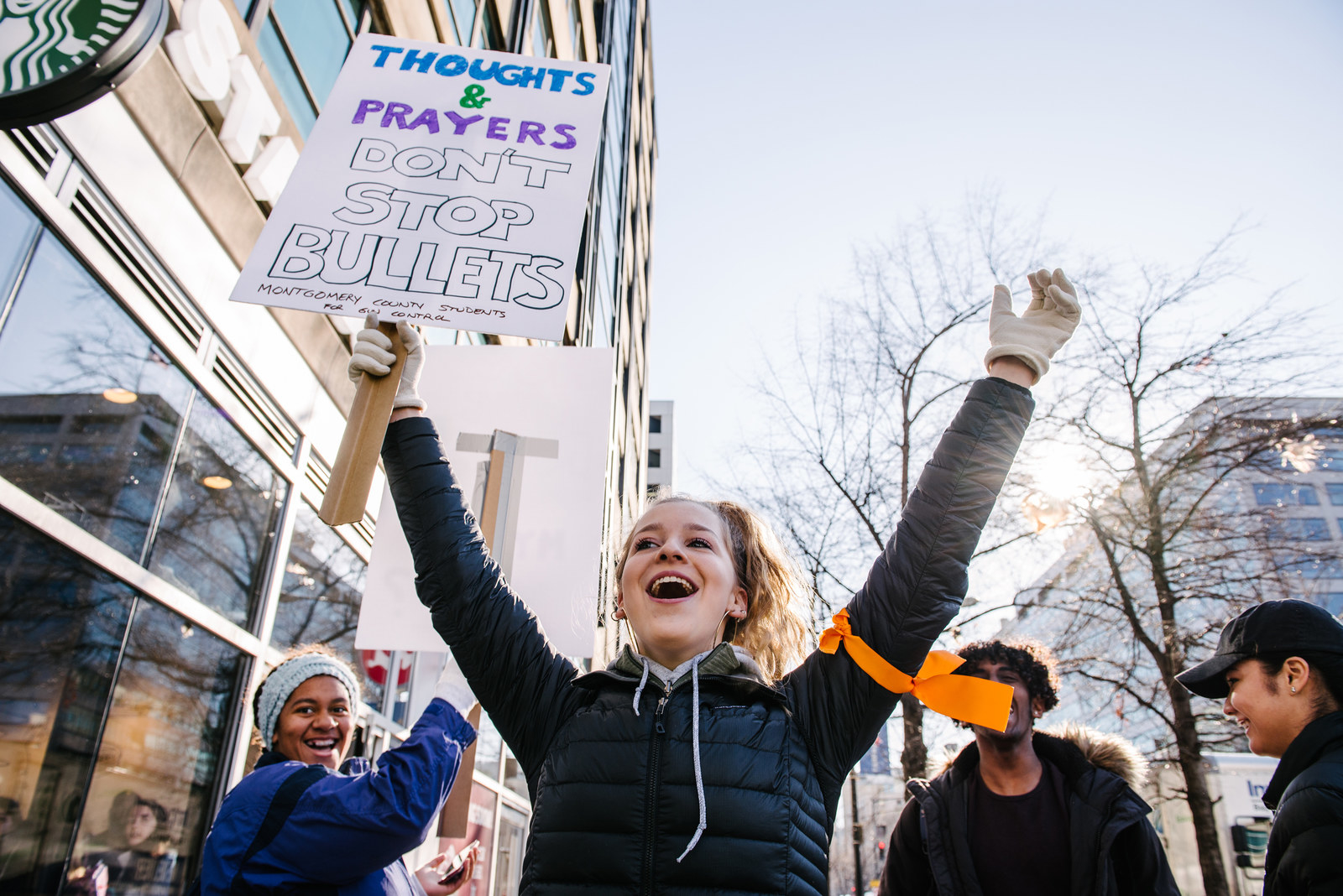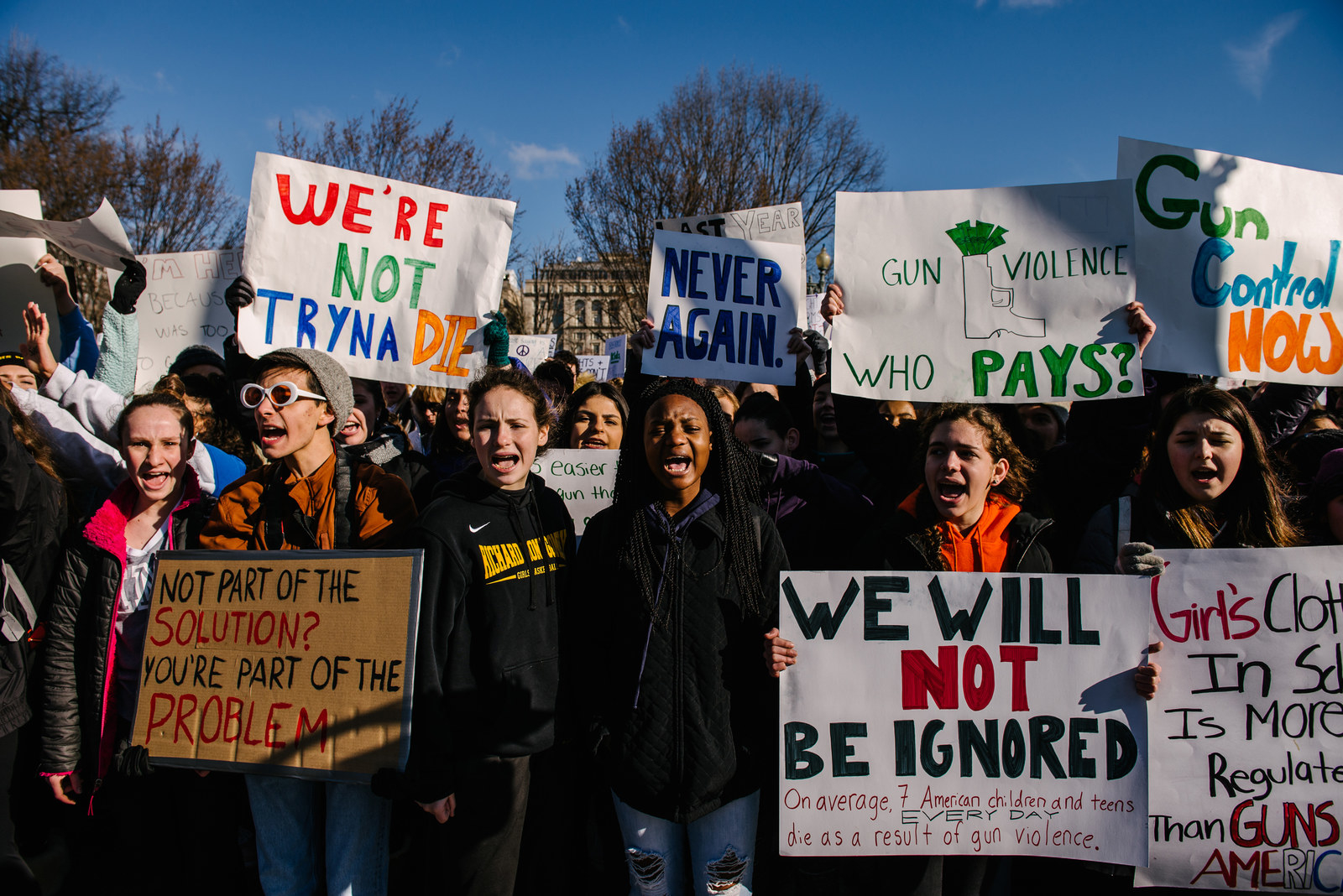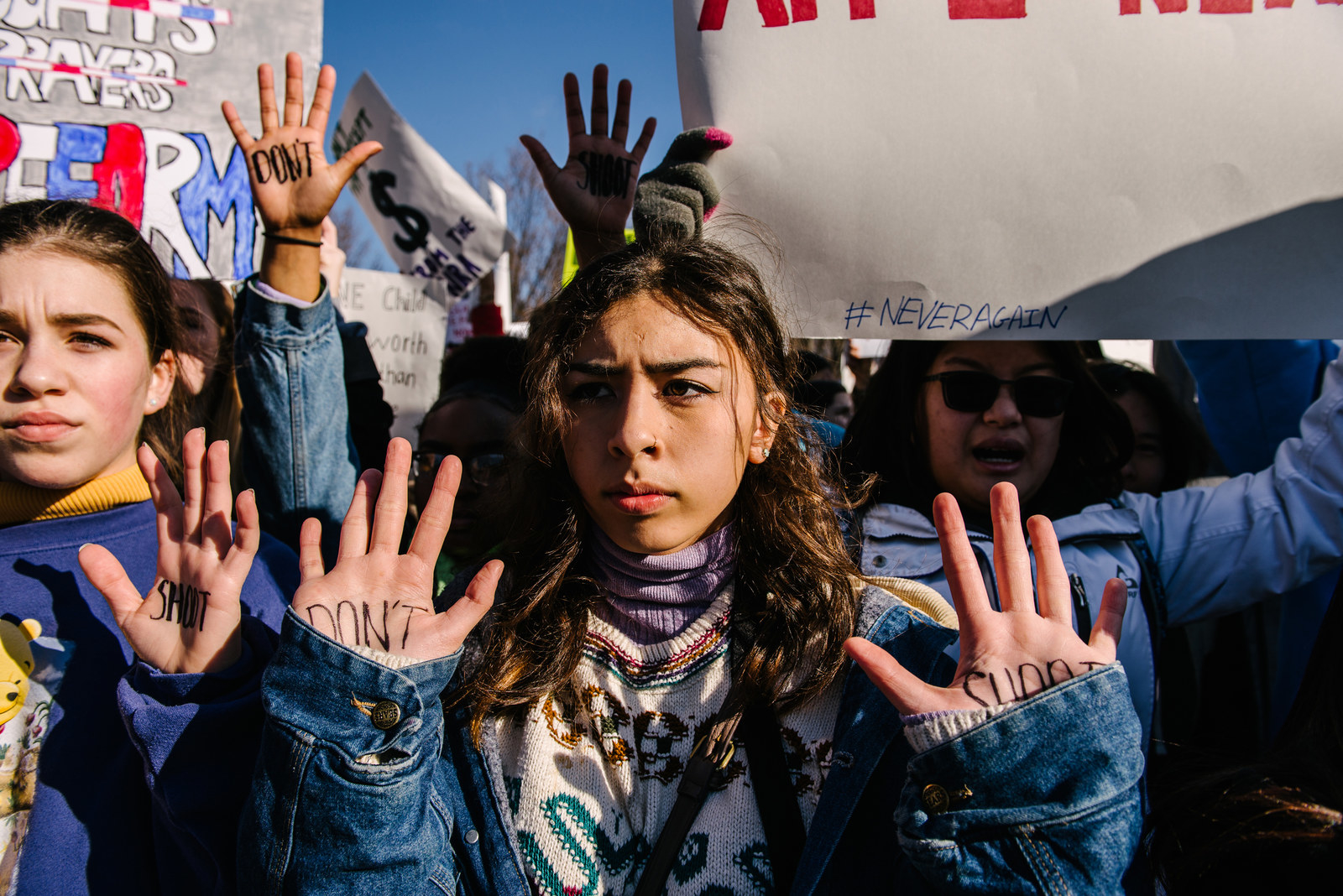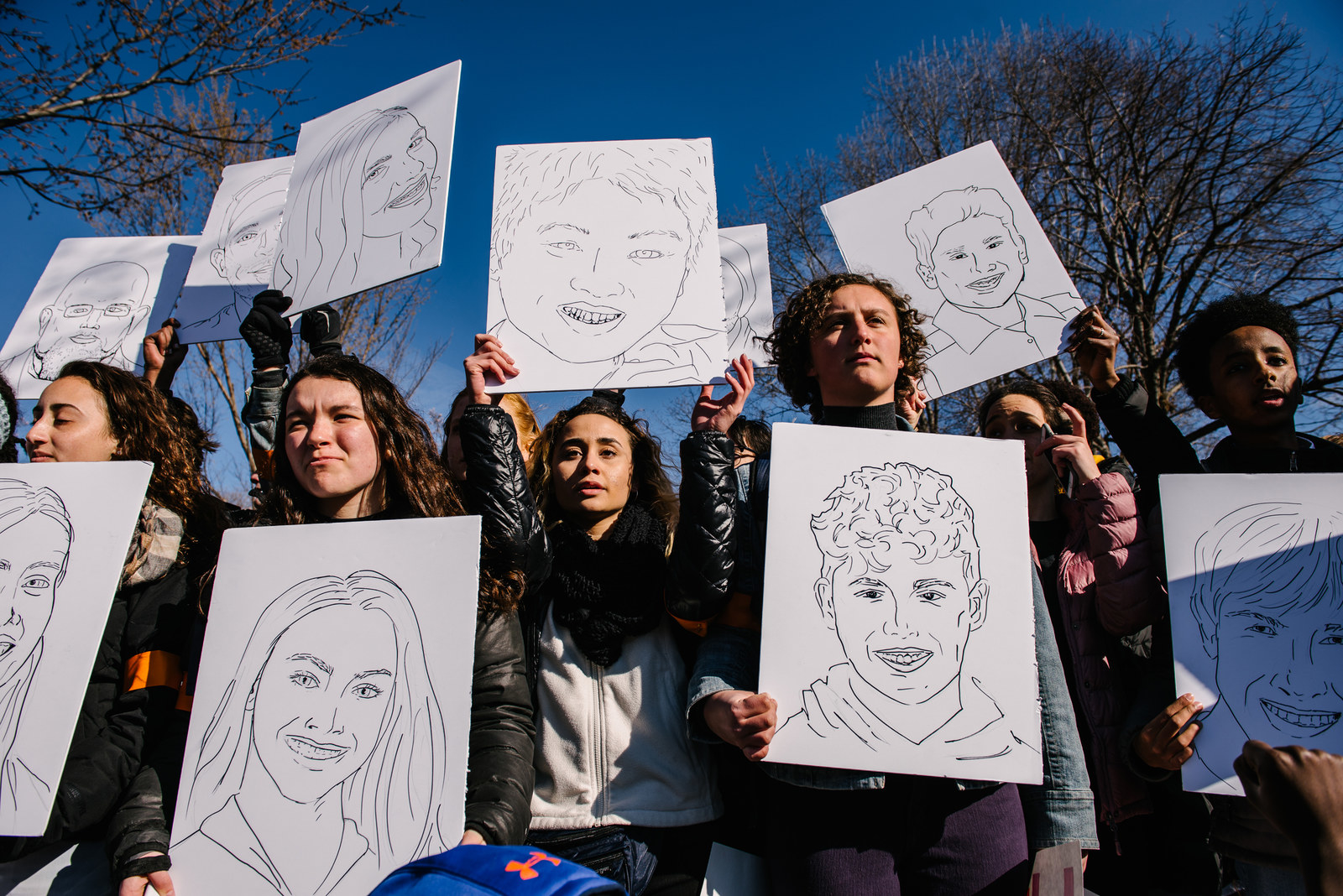 Levitan said the posters depicting the Parkland shooting victims were created by three "amazing and talented artists" from Einstein High School. "It was an immensely powerful feeling to stand before thousands of students as they bowed their heads and silenced their voices, honoring the lost lives," she said. "It is important to remember why we must fight so hard to get stricter gun control legislation in this country. It is important to remember who we are fighting for, because it is not just ourselves and our peers, but also for all the students, friends, and loved ones who are no longer able to fight for themselves."
She said her fellow students "overwhelmingly" responded positively to every aspect of the planned demonstration.
" They stood by each other, had each other's backs, marched arm-in-arm, and echoed each other's voices," she said. "The entire day was incredible, extraordinarily empowering, and eye-opening to the thousands of kids, just in the DMV, that are pushing for change."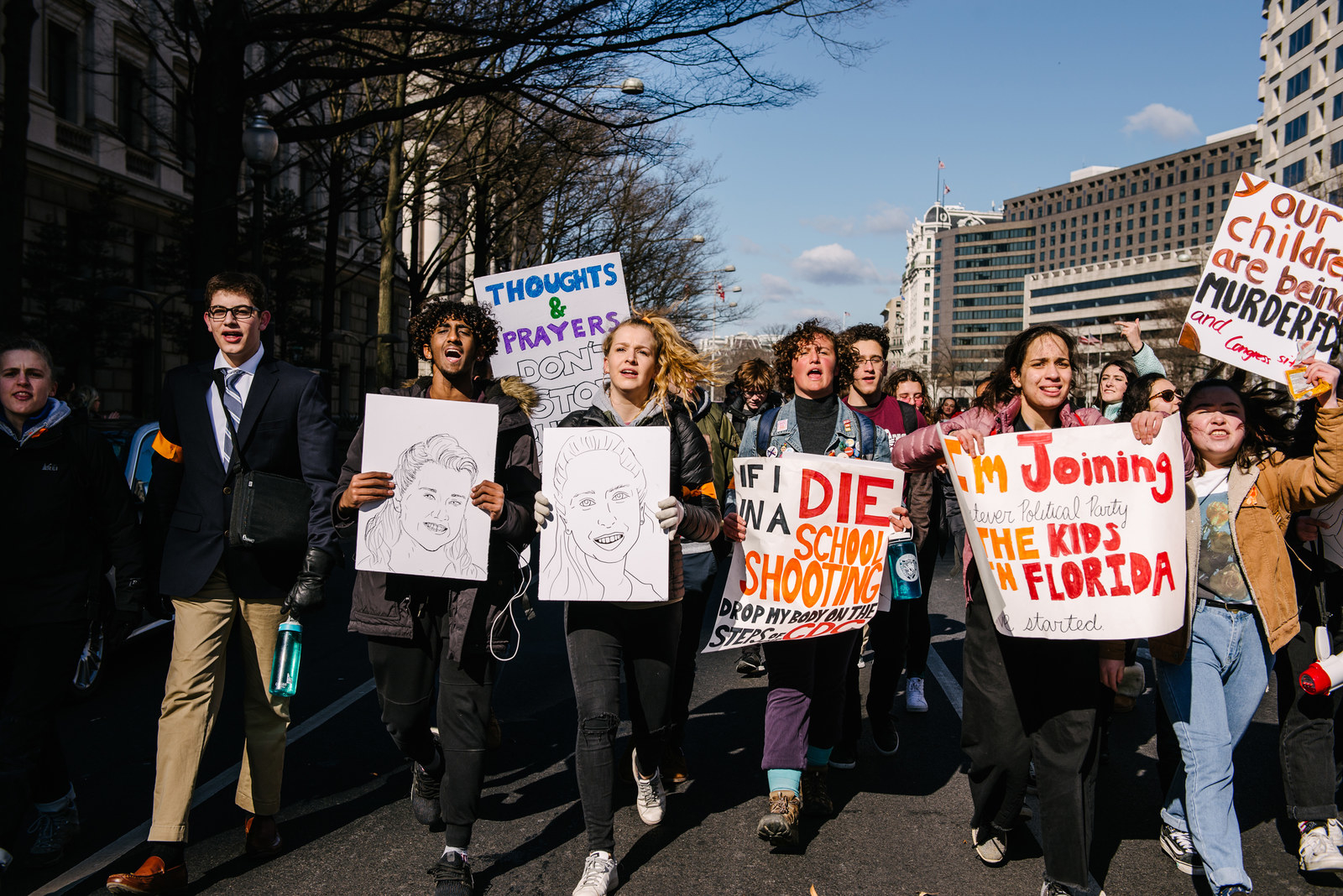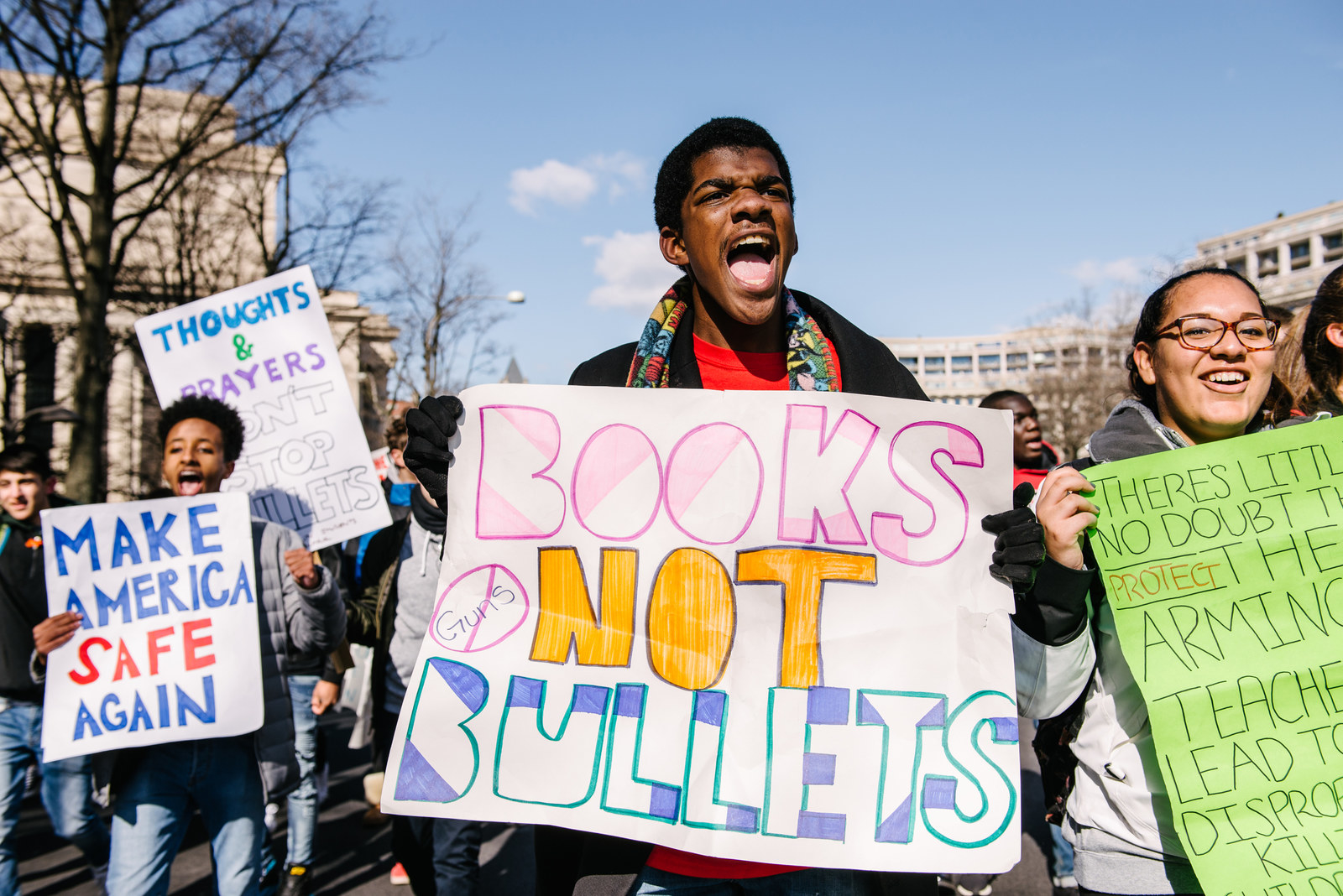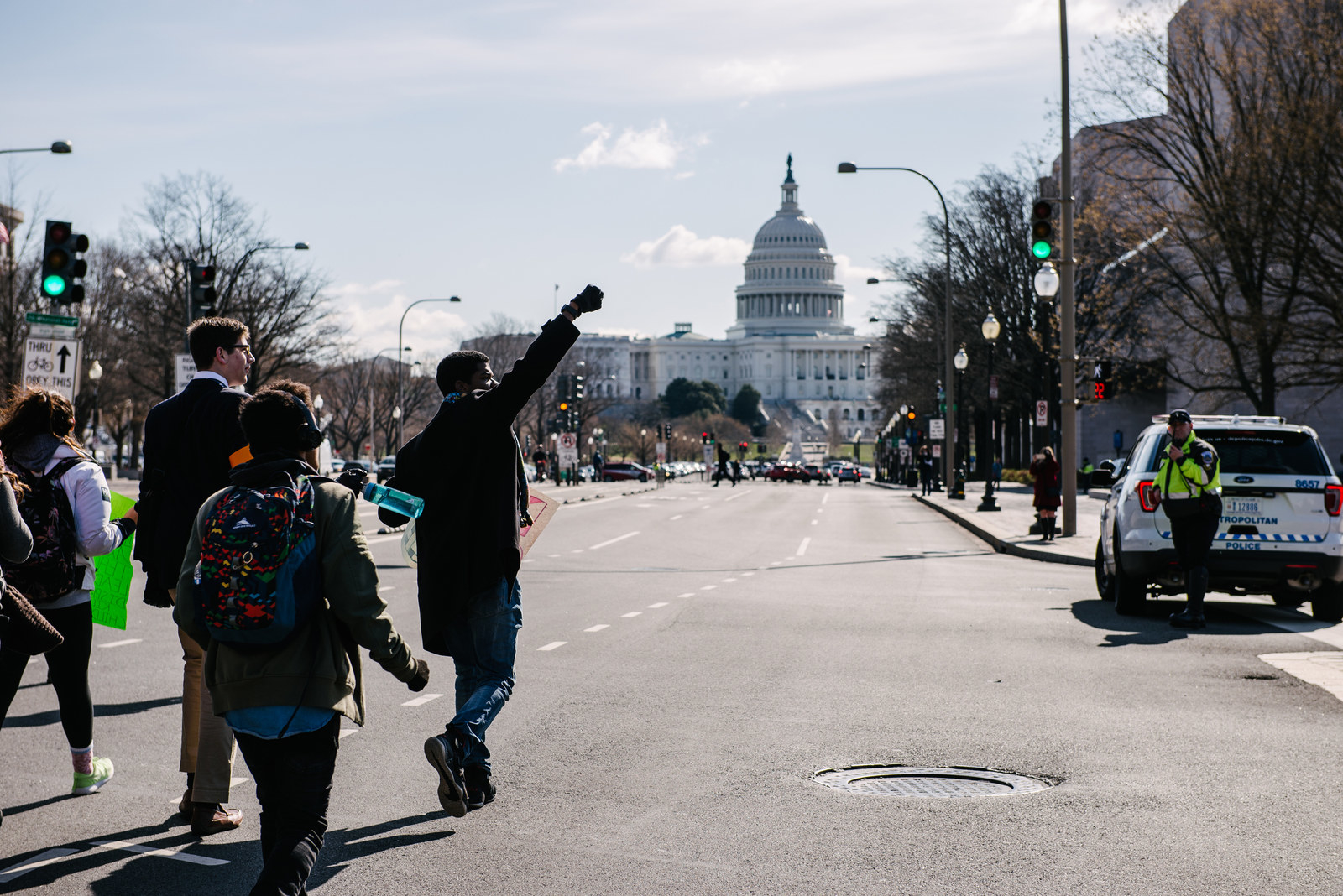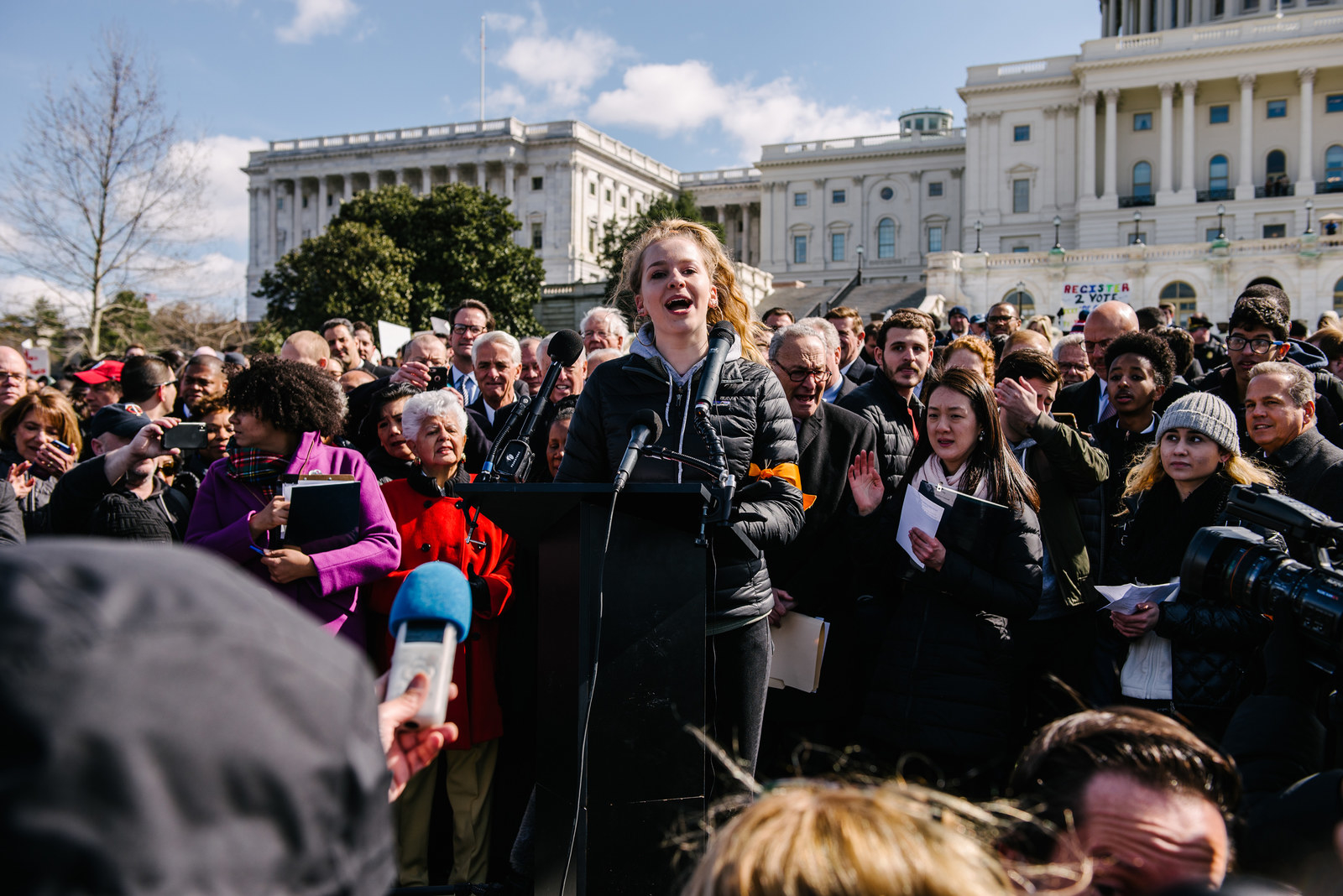 Once they reached the Capitol, Levitan was the first to address the crowd. "The most important takeaway from my speech today was how essential it is for students to continue standing together and advocating for change in whatever way they know best, she said. "This means if you can speak, speak; if you can march, march; and when you can vote, vote. Students can make a difference, even before a ballot box is in the picture."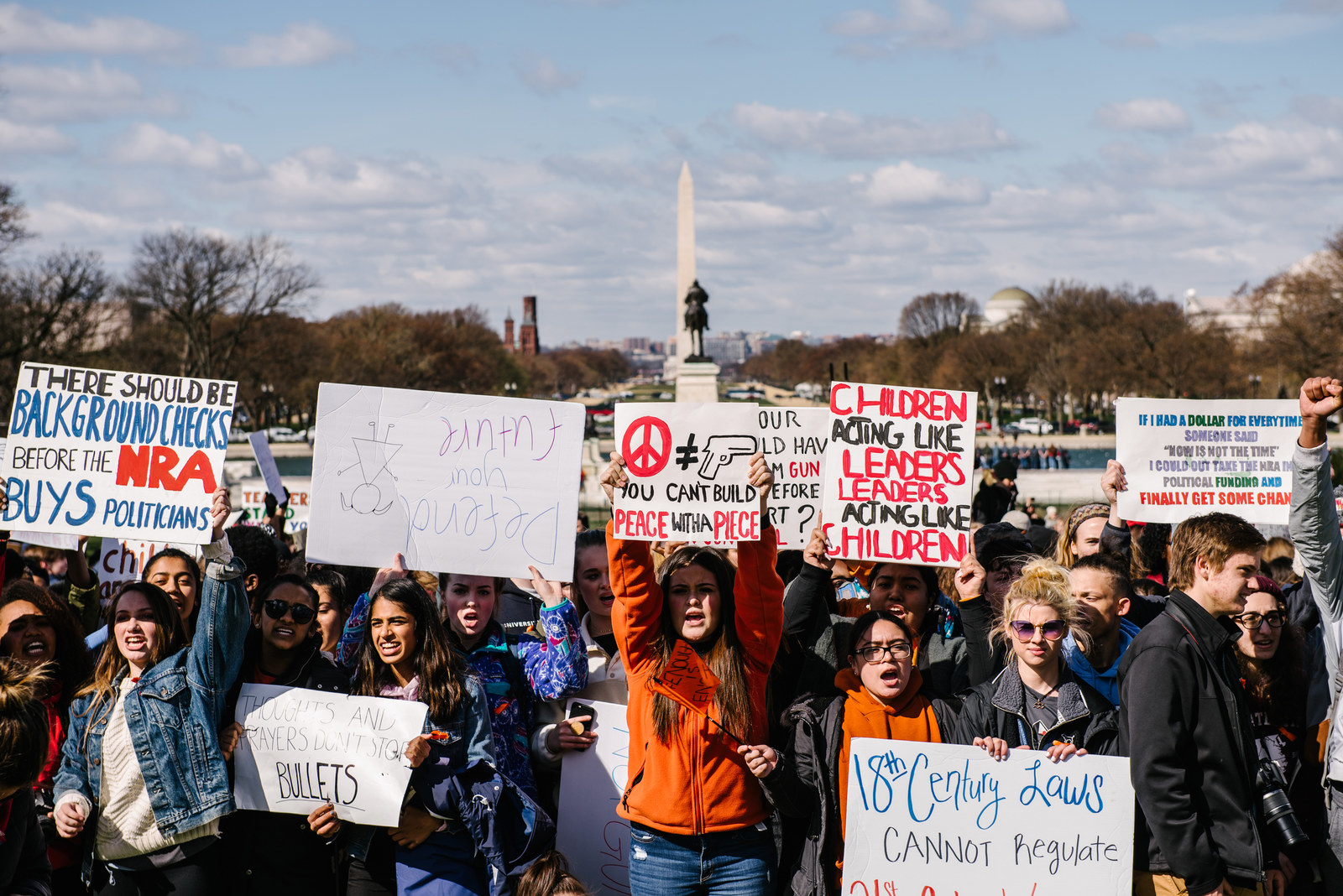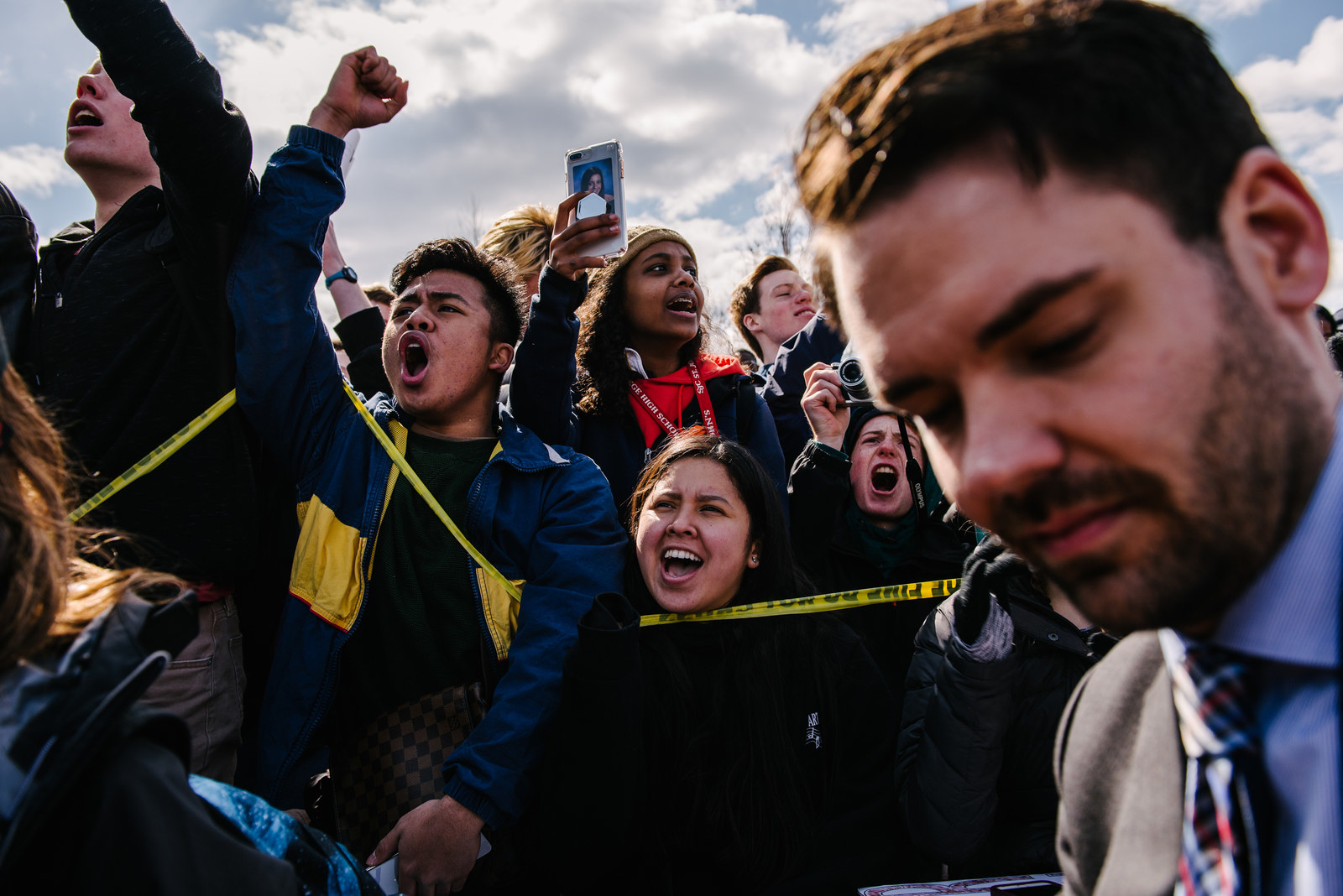 Levitan also shared advice for students who want to become politically active in their communities: "Don't be afraid to speak out. Don't let your message get silenced. Don't back down when met with adversity. Find other students in your community who, like you, are motivated and driven to stand up against the status quo. Start locally, then branch out. If students across the country remain fighting, remain protesting, and advocating for change, we will be successful."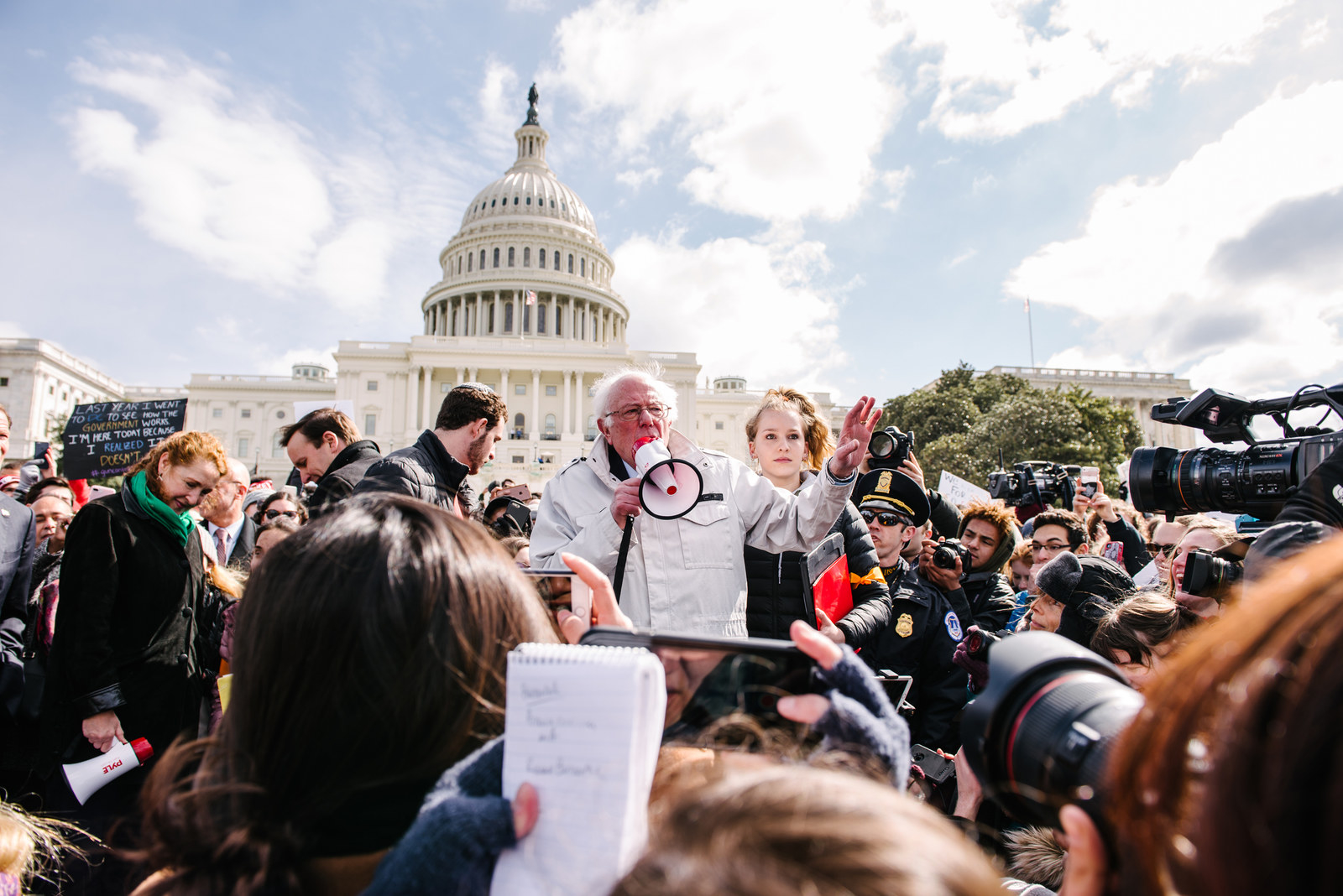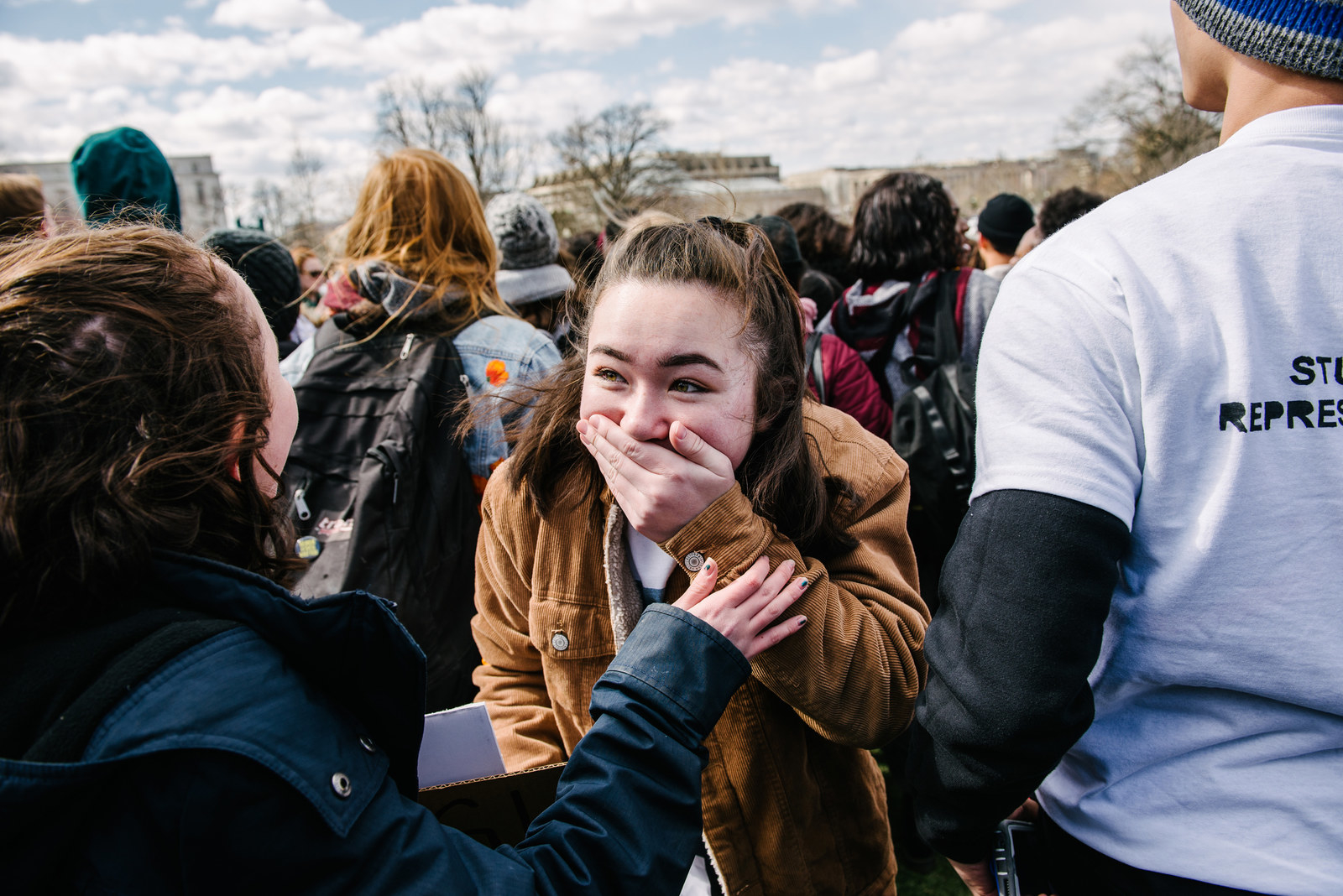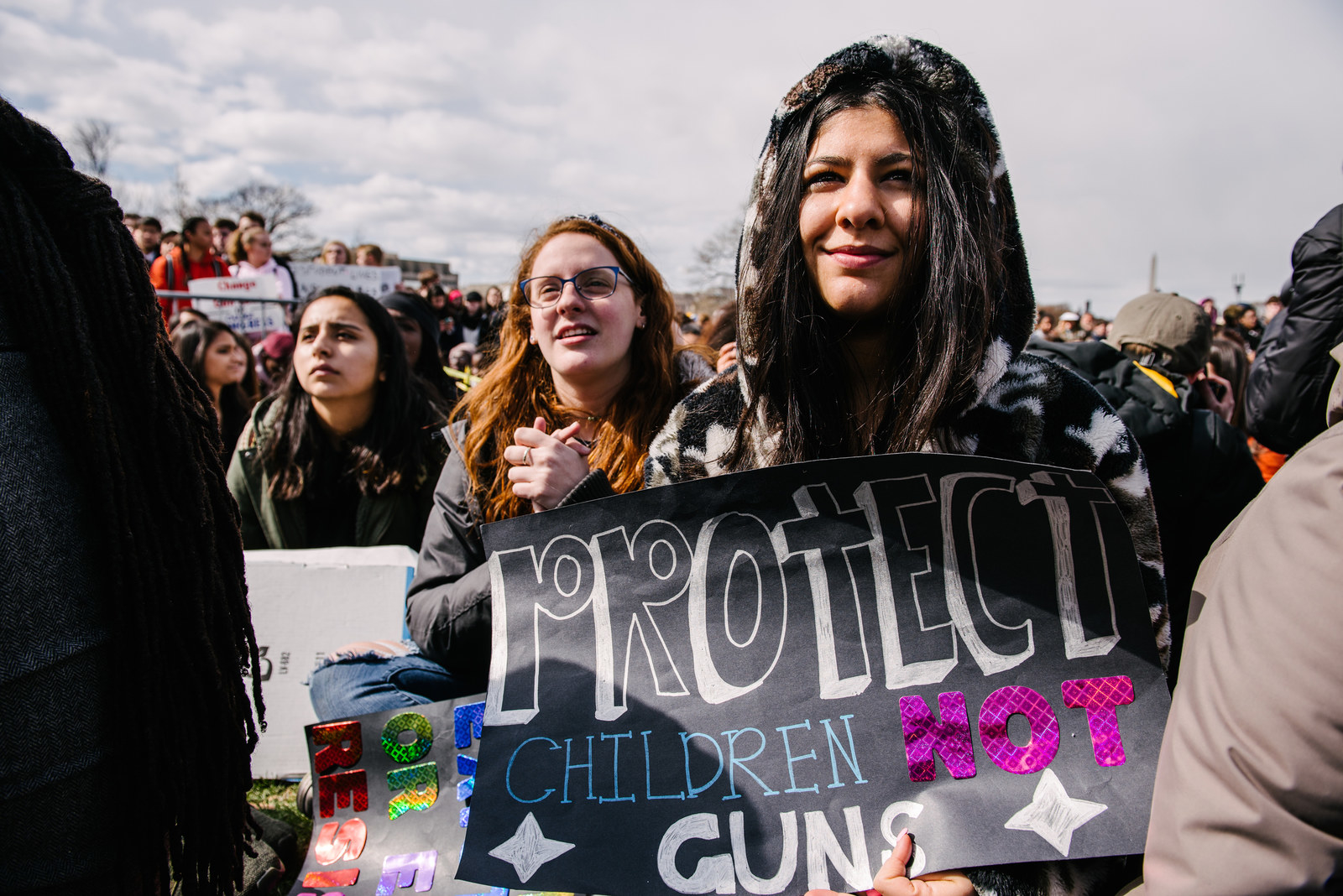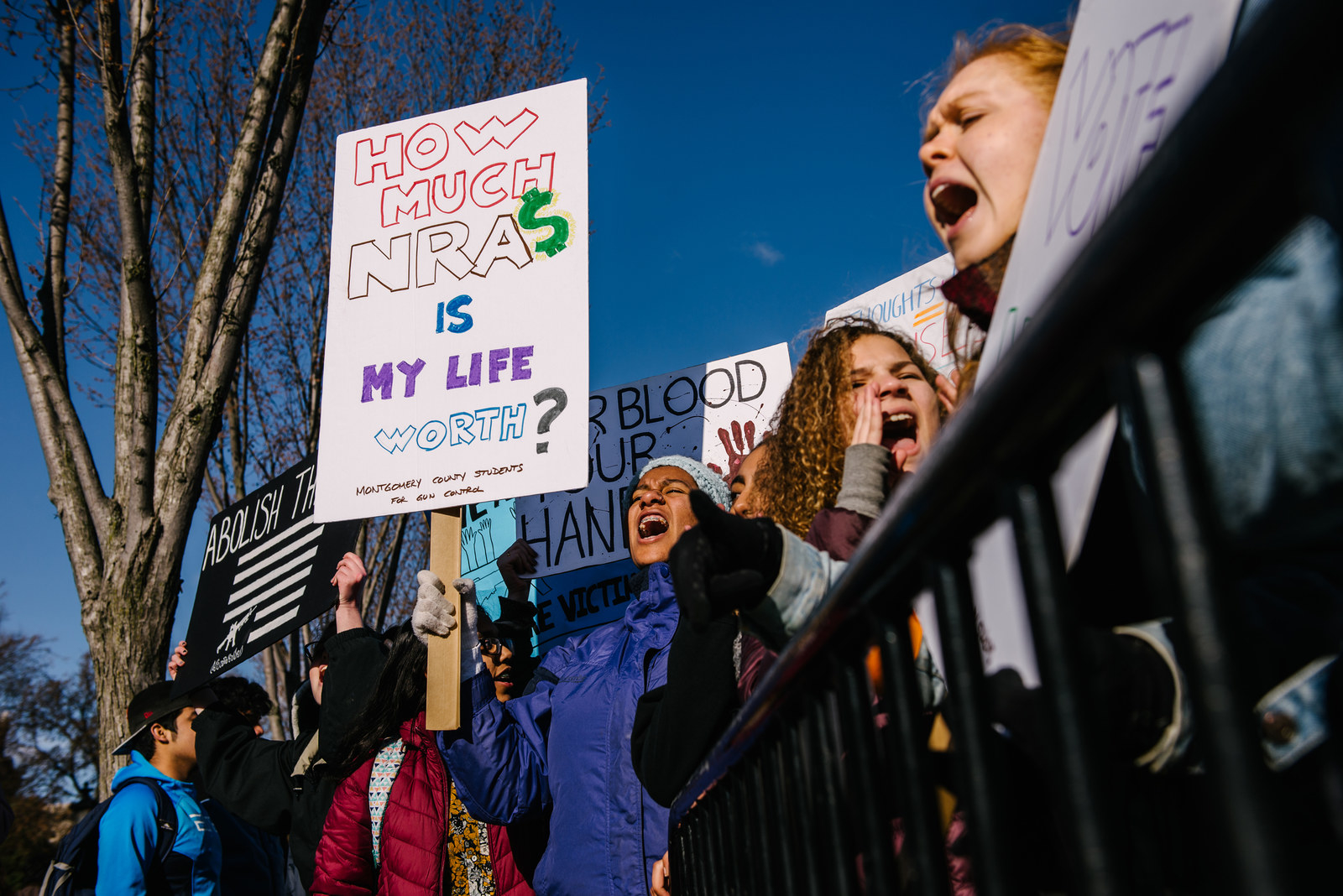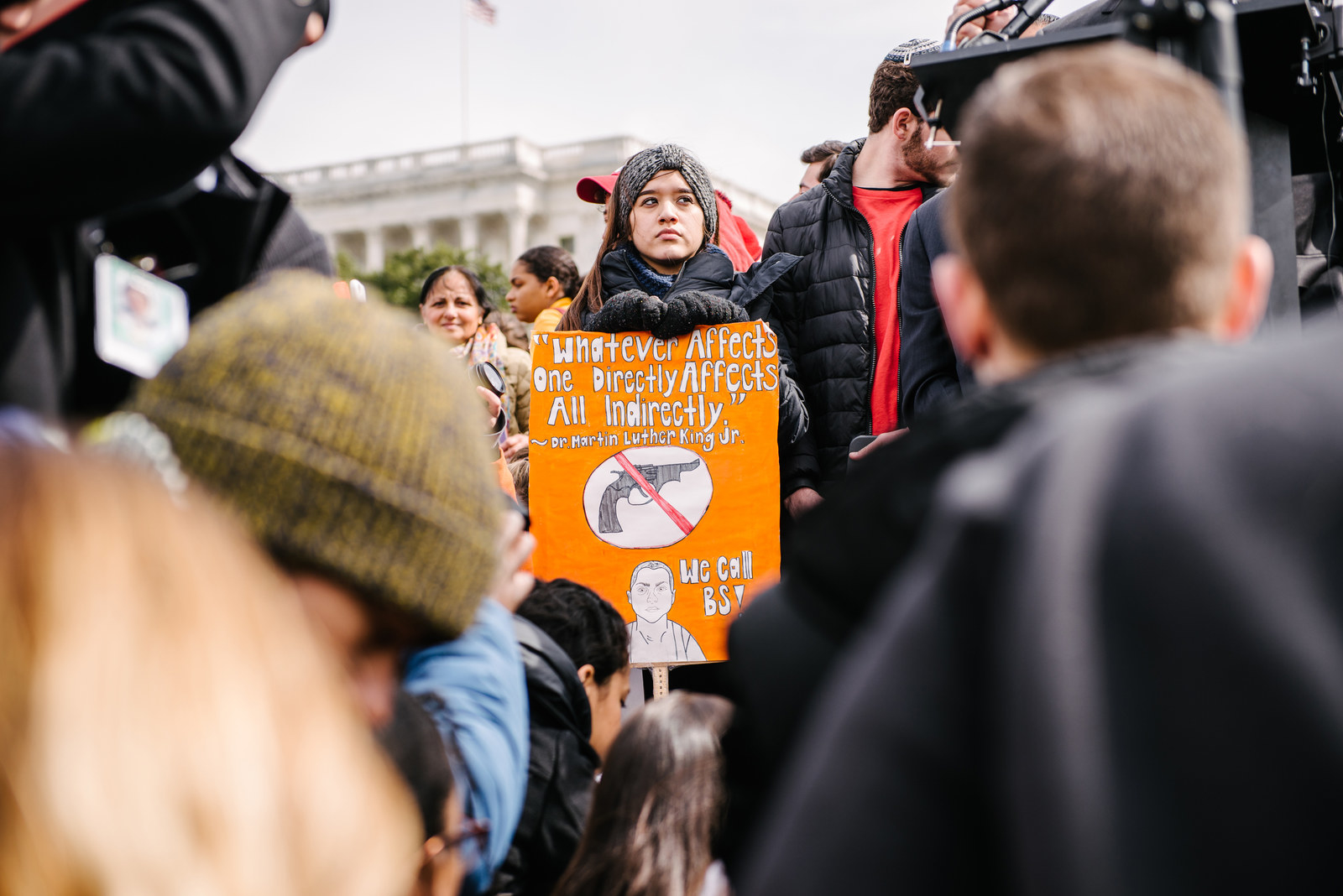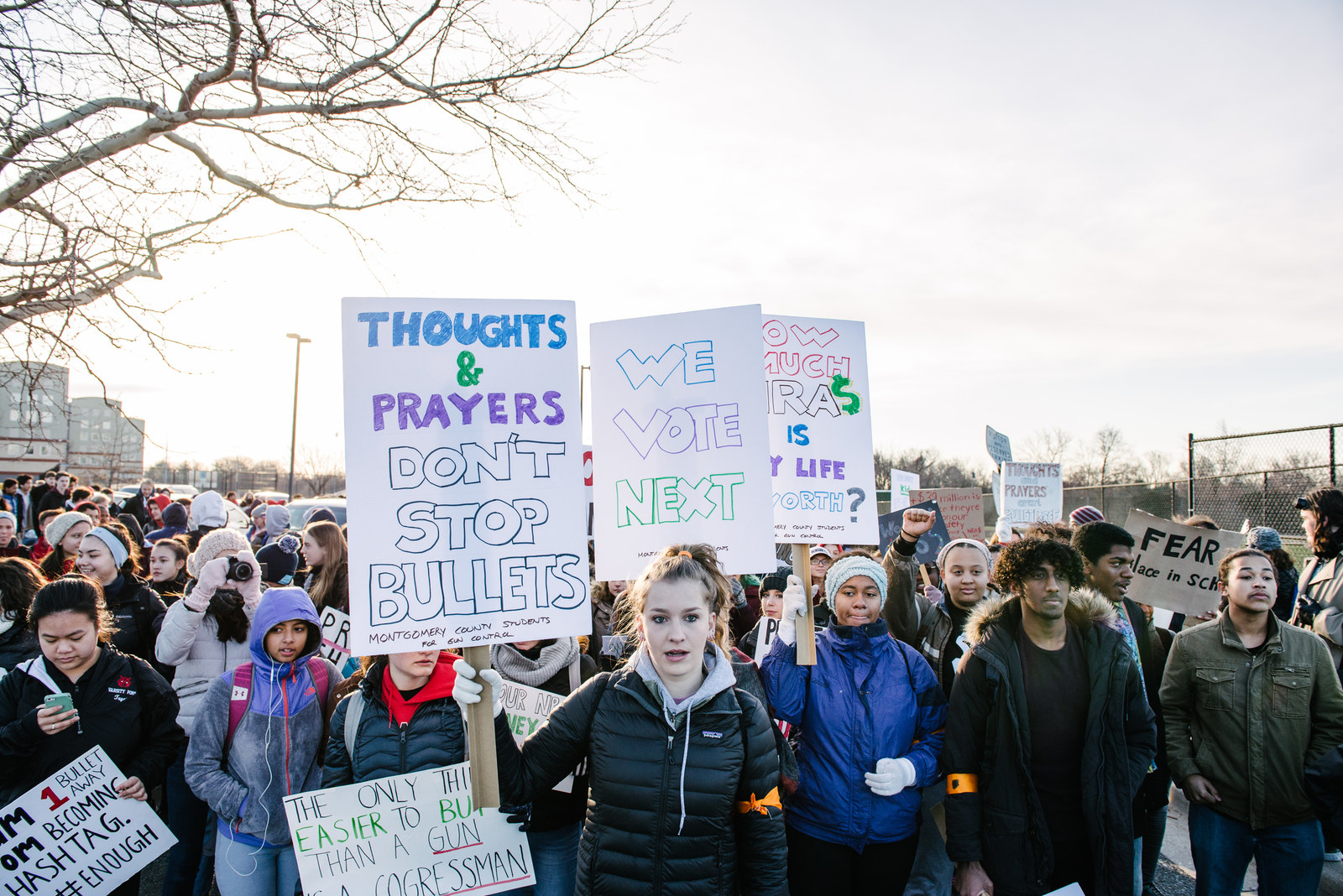 "Montgomery County Students for Gun Control wants to make it clear that this will not be the only demonstration that we organize. We are providing a platform for student voices to create change, and change does not come immediately."

Next up for Levitan and Montgomery Schools for Gun Control is the March For Our Lives event on March 24, which is being organized by the survivors of the Parkland school shooting with the help of other national organizations.