Frida Kahlo Fans Dressed As The Artist At Frida Fest And The Results Are Captivating
"Despite her injuries and her pain she was able to give us her art."
Crowds of fans braved the heat for the annual Frida Fest — held every year on Frida Kahlo's birthday, July 6 — in Whittier, California.
Hosted by cultural space and art gallery Casita del Pueblo, Yolanda Garcia, a co-owner, said she started the festival as a vehicle to bring her community together. "The inspiration for Frida Fest," she said, "is to give people the platform to celebrate and honor her."
Garcia says Kahlo's art represents what she is trying to achieve with Casita del Pueblo, a shop where mostly local artists can show and sell their work. "Frida went beyond borders in the art community," she said. "Her work is shown all over the world and we want the artists at Casita del Pueblo to be exposed like that as well."
Photographer Dania Maxwell met some of the most dedicated Frida fans at the festival. With subjects donned flower crowns, bold colors, and Kahlo's signature statement piece, the unibrow, resulting in portraits are as vivid as the artist's own life.
"I'm a model and I take a lot of pictures based on Frida's look. I actually got into modeling because of Frida. I dressed as Frida Kahlo for my first photo shoot." —Valentina Ruelas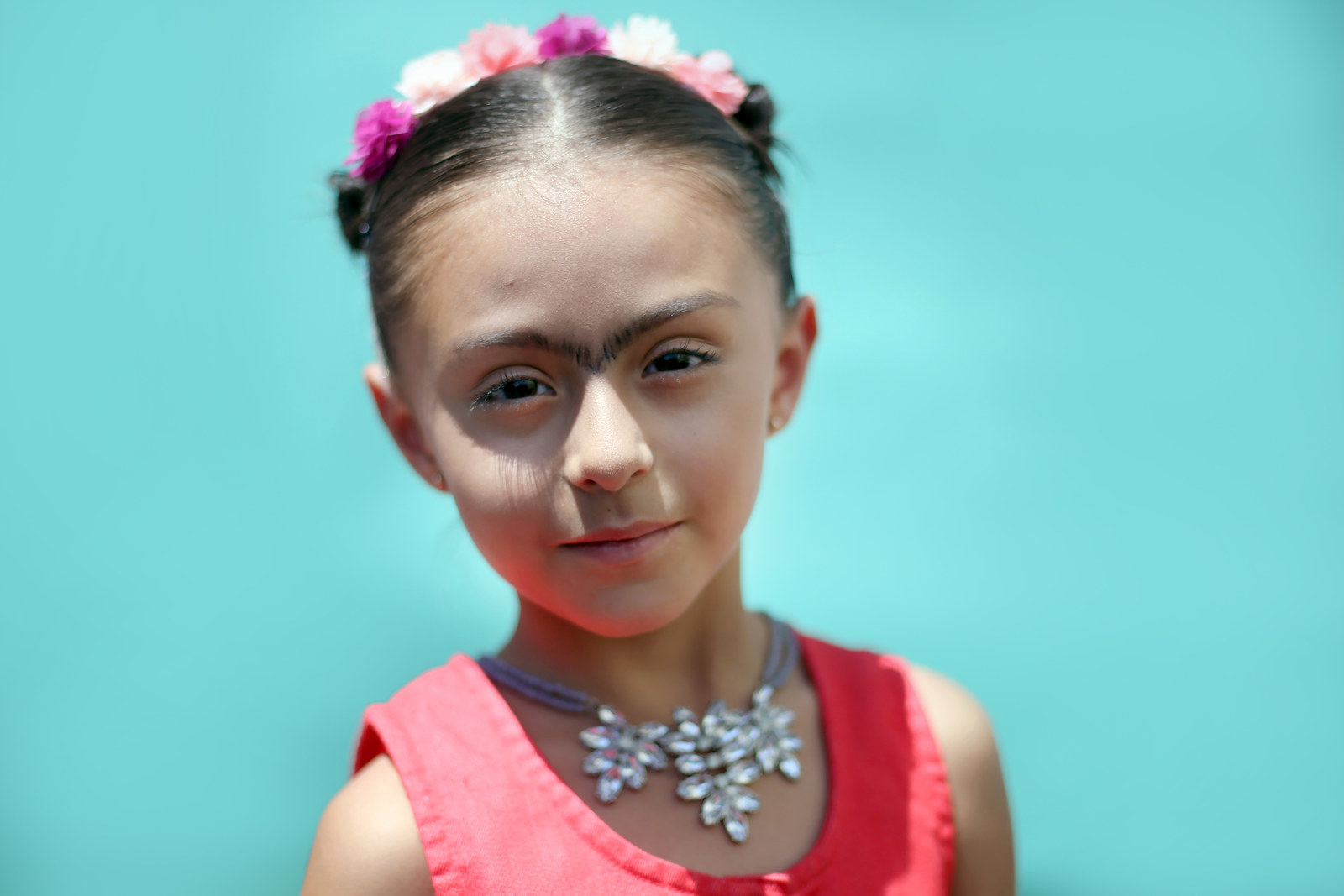 "She is a fantastic woman to me. She has pretty art." —Jade Mendez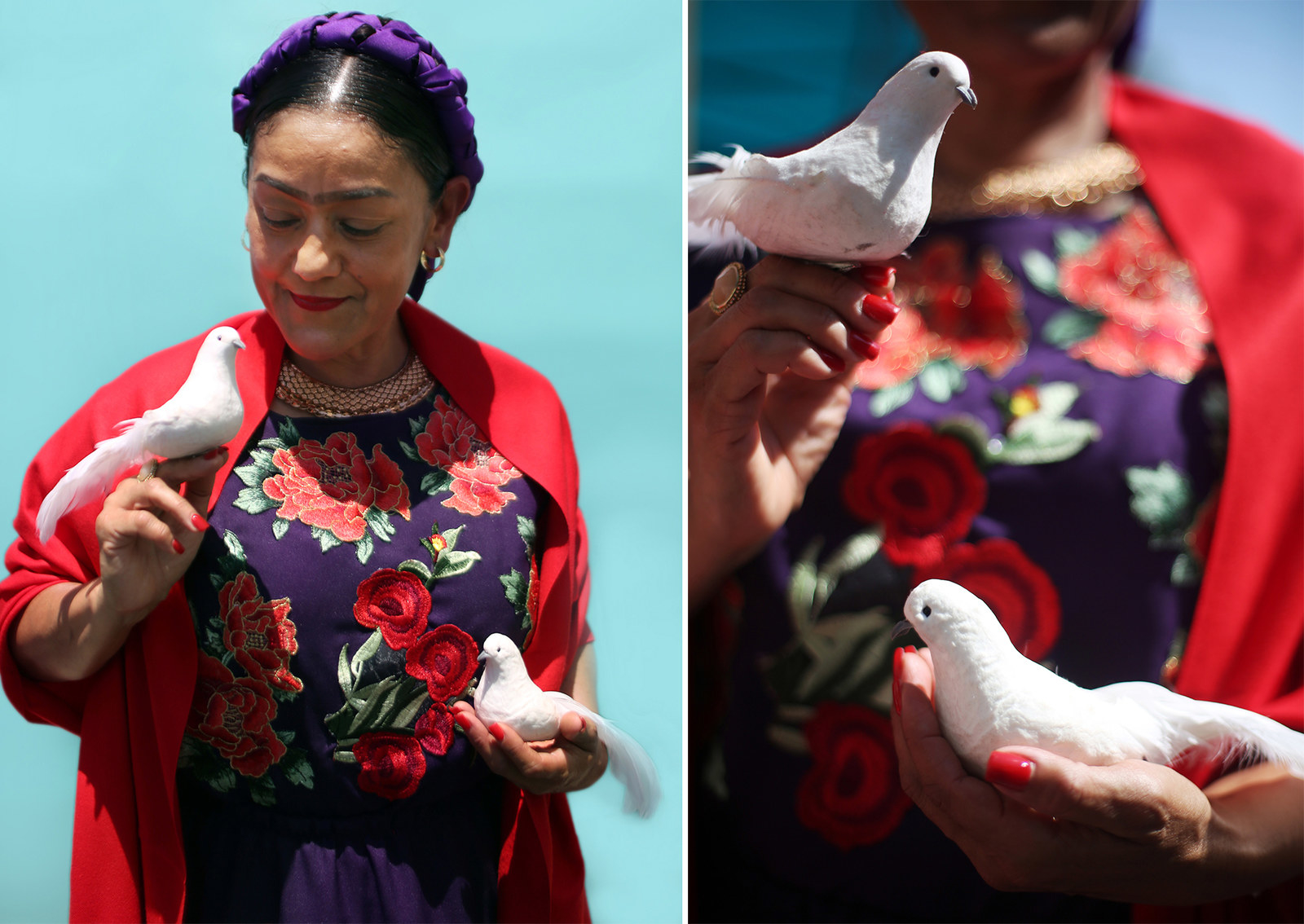 "She was a strong woman who represents my culture. She was an amazing artist. Despite her injuries and her pain she was able to give us her art. I think that I resemble her and that is an honor." —Silvia Robledo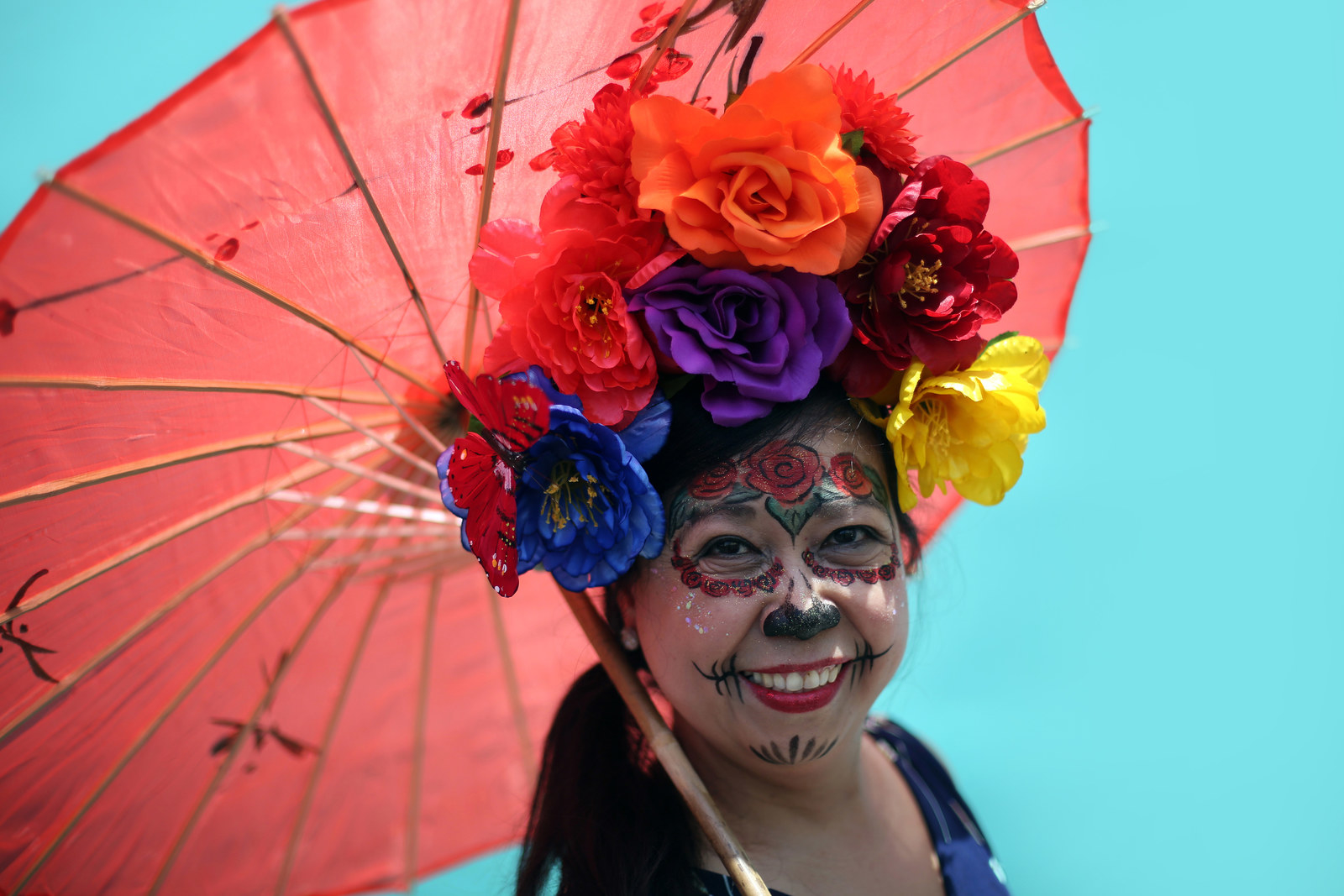 "Her paintings and her personality are both big inspirations to me. As a woman she achieved what she wanted. It didn't matter if she was disabled or female, she was able to be famous. She's a woman to look up to." —Lourdes Cepeda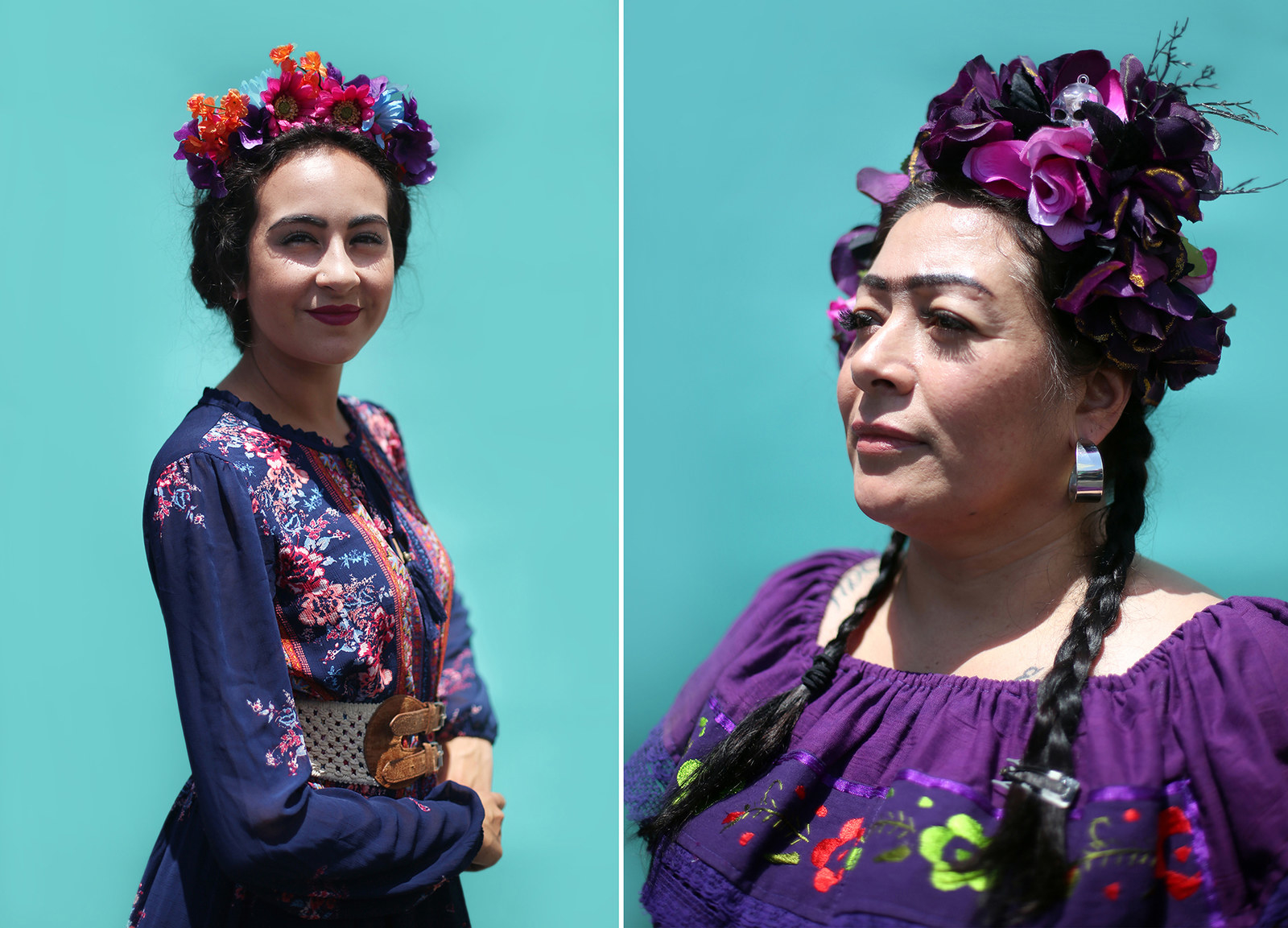 "My mom and dad's whole house is decorated with Frida's artwork. We used to decorate our house for parties inspired by her bright colors." —Emily Carrillo
"At first I didn't quite understand who Frida was, and after I started reading about her abusive relationship it hit home: I was also in an abusive relationship. I think she was amazing because she communicates her pain in an art form. Especially in these times, we all need her inspiration." —Antoinette Garcia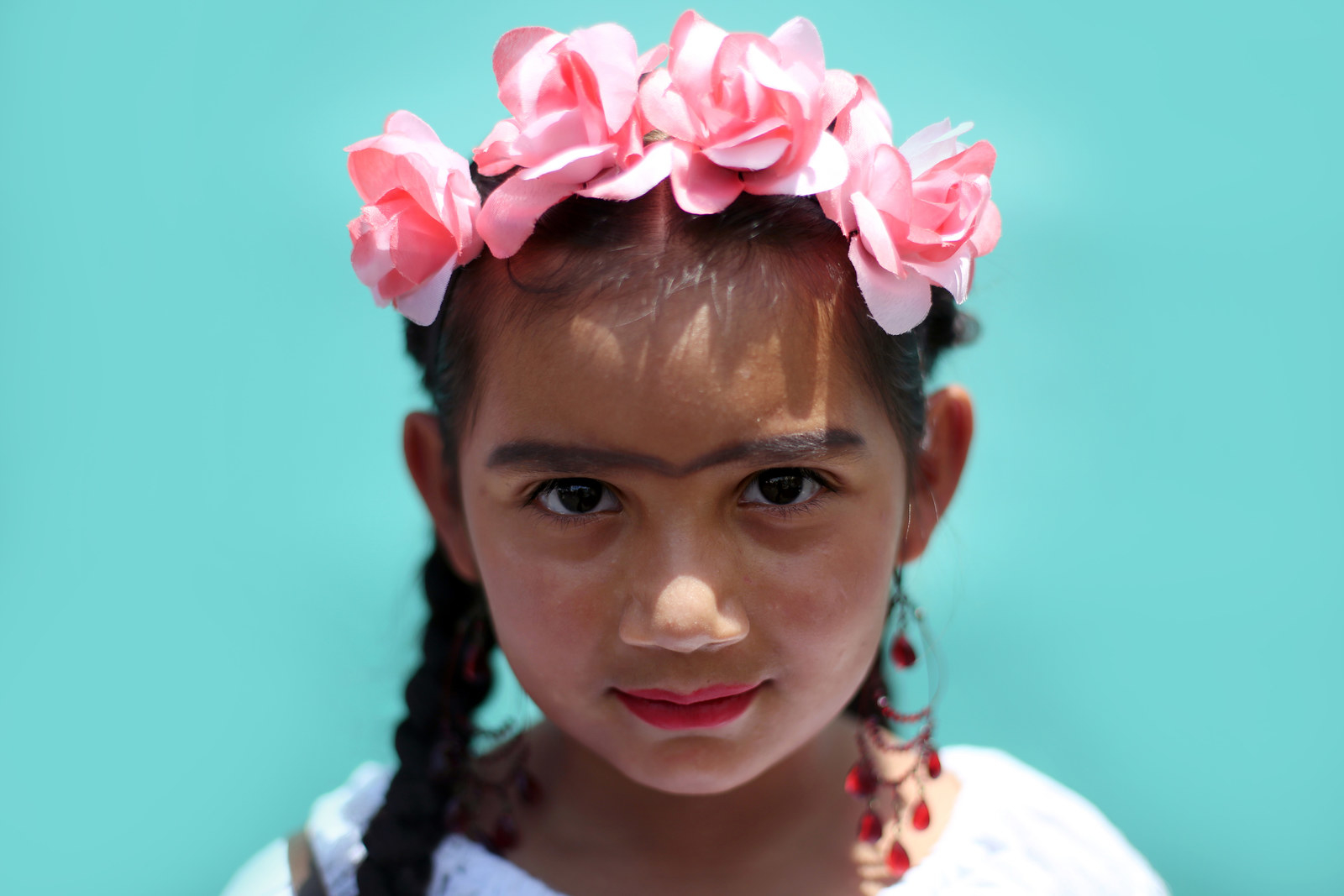 "She's the one that inspired me to be an artist. I draw a lot of pictures of Frida and my family." —Emily Rochin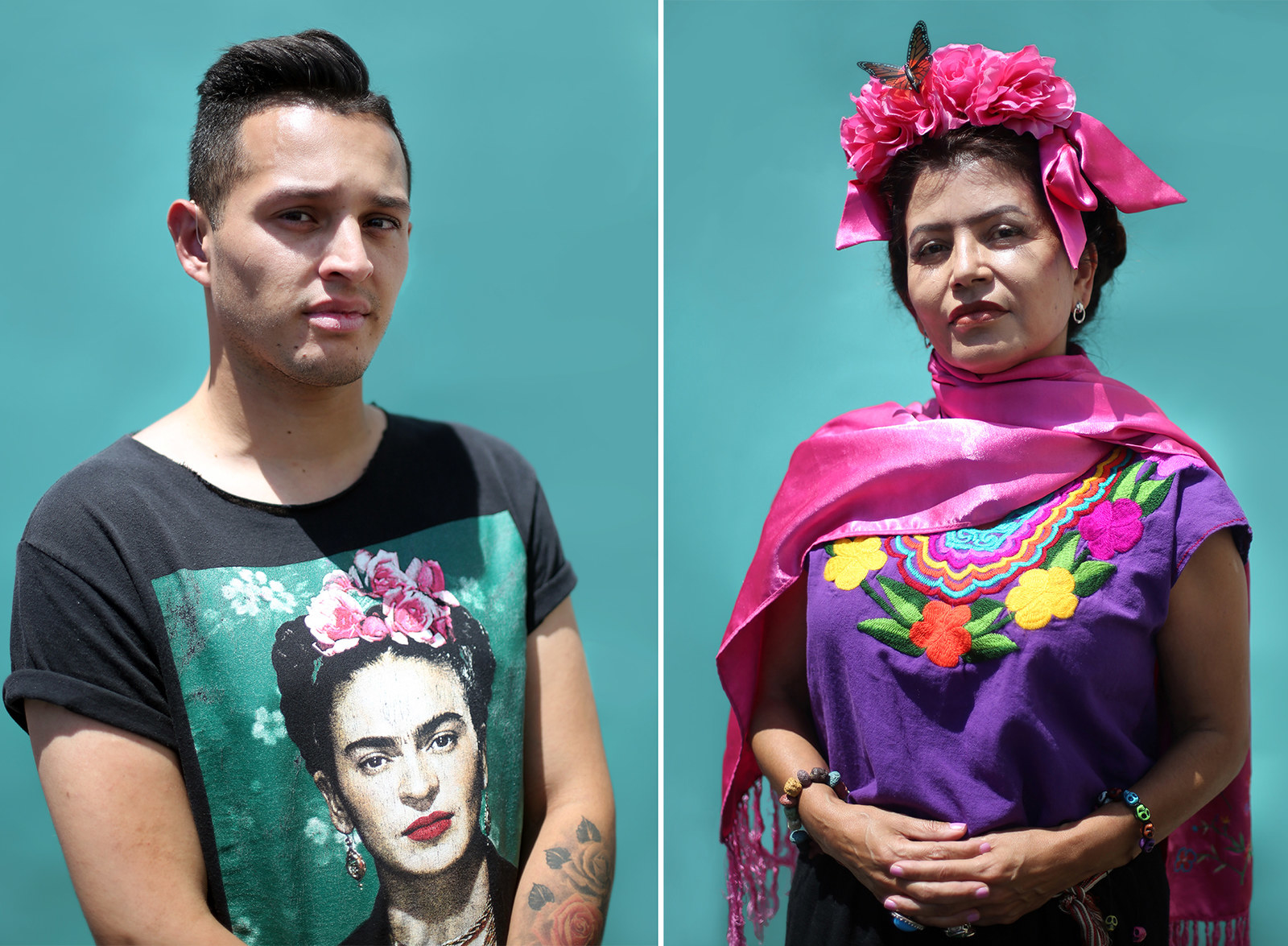 "Frida is an artist, feminist, and a beautiful soul to the entire world. She is an inspiration of love, family, and art." —Angel Carranza
"She was a fashion icon and an artist. I went to fashion school and I used her style for inspiration." —Irma Labry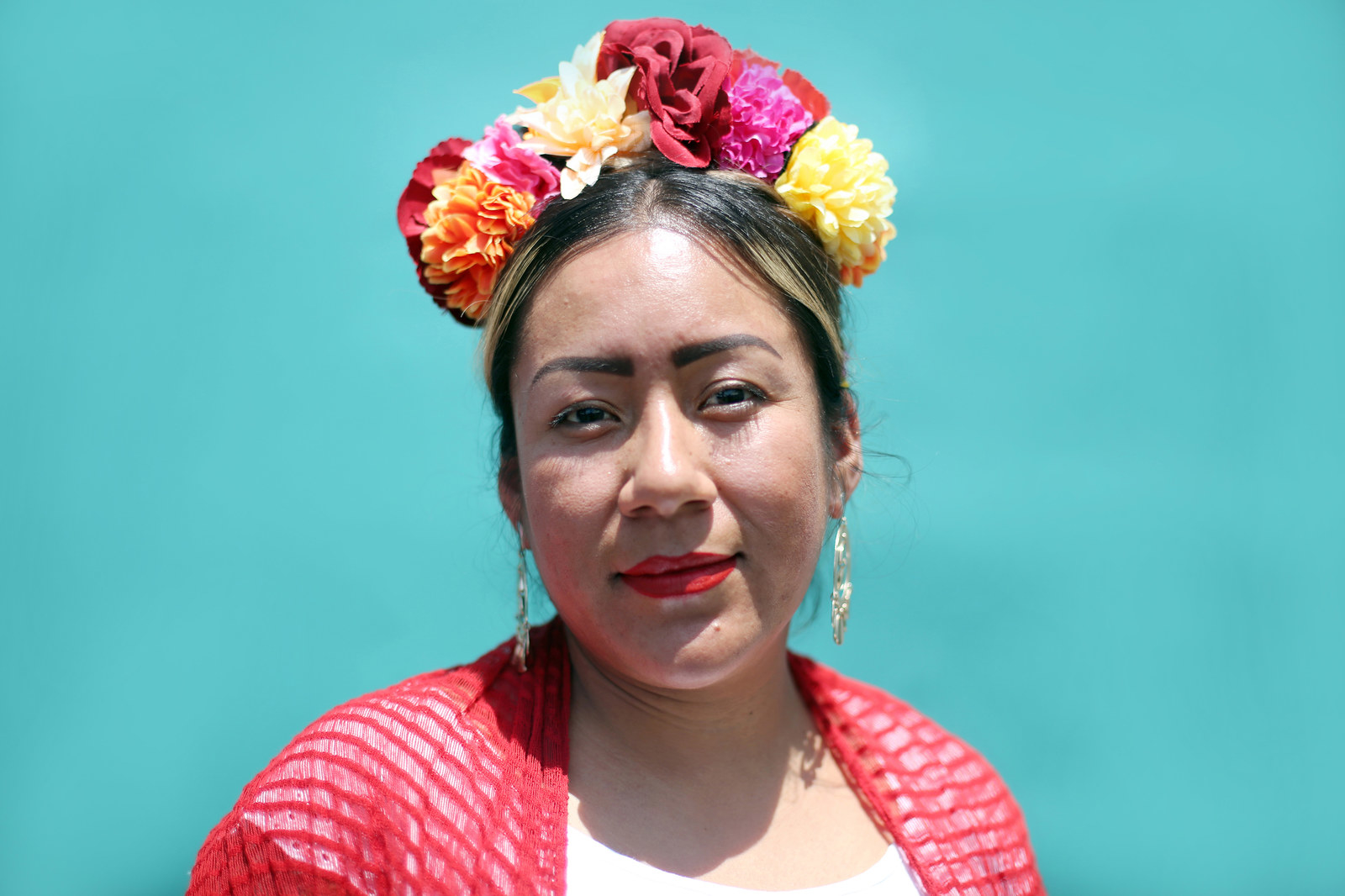 "She means so much to me. She's a big inspiration because of everything she went through and to remain so strong. She never gave up in spite of all the pain." —Lennys Suarez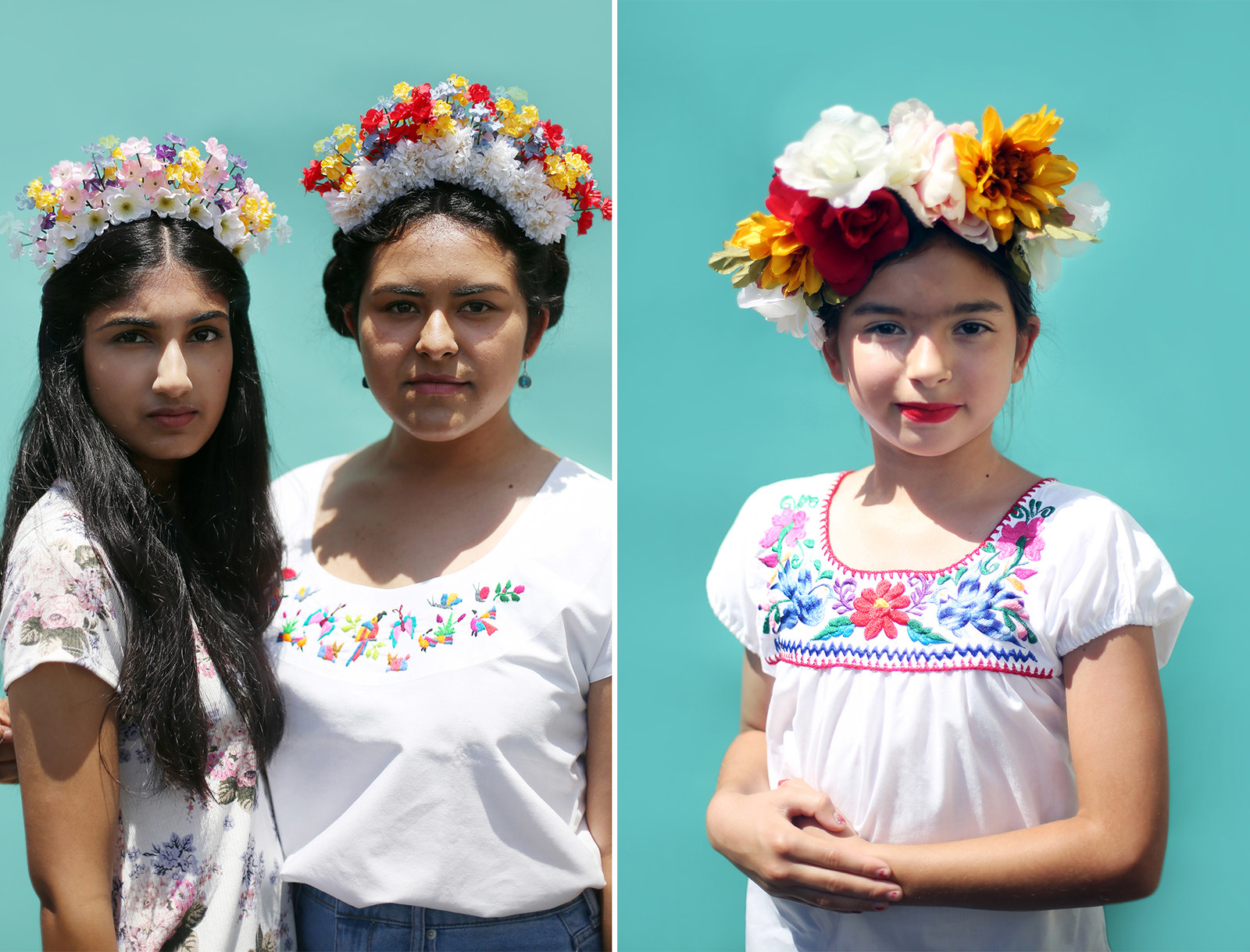 "She showed that you can be yourself and you don't have to conform to what society expects. She inspired me to be who I am." —Sameera Yayavaram
"She is very empowering and everything she did for her artwork is inspiring." —Sarah Murcia
"I feel special because we are both kind of the same. We both have a unibrow and we are both part Mexican and part German." —Luna Small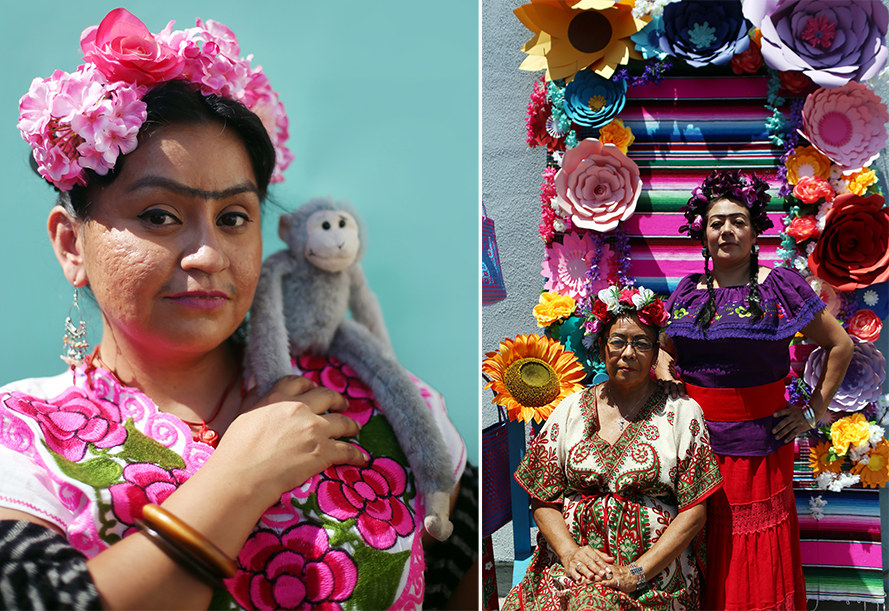 "I am also an artist and, growing up, Frida's work was an inspiration. I love her art and her love for nature. She inspired my own work. She was a strong woman and artist in a field where there are so many men. I respect her for that." –Melissa Nevarez
"She's a strong woman who endured so much and fulfilled her dreams." —Pauline Garcia, pictured with her daughter, Antoinette Garcia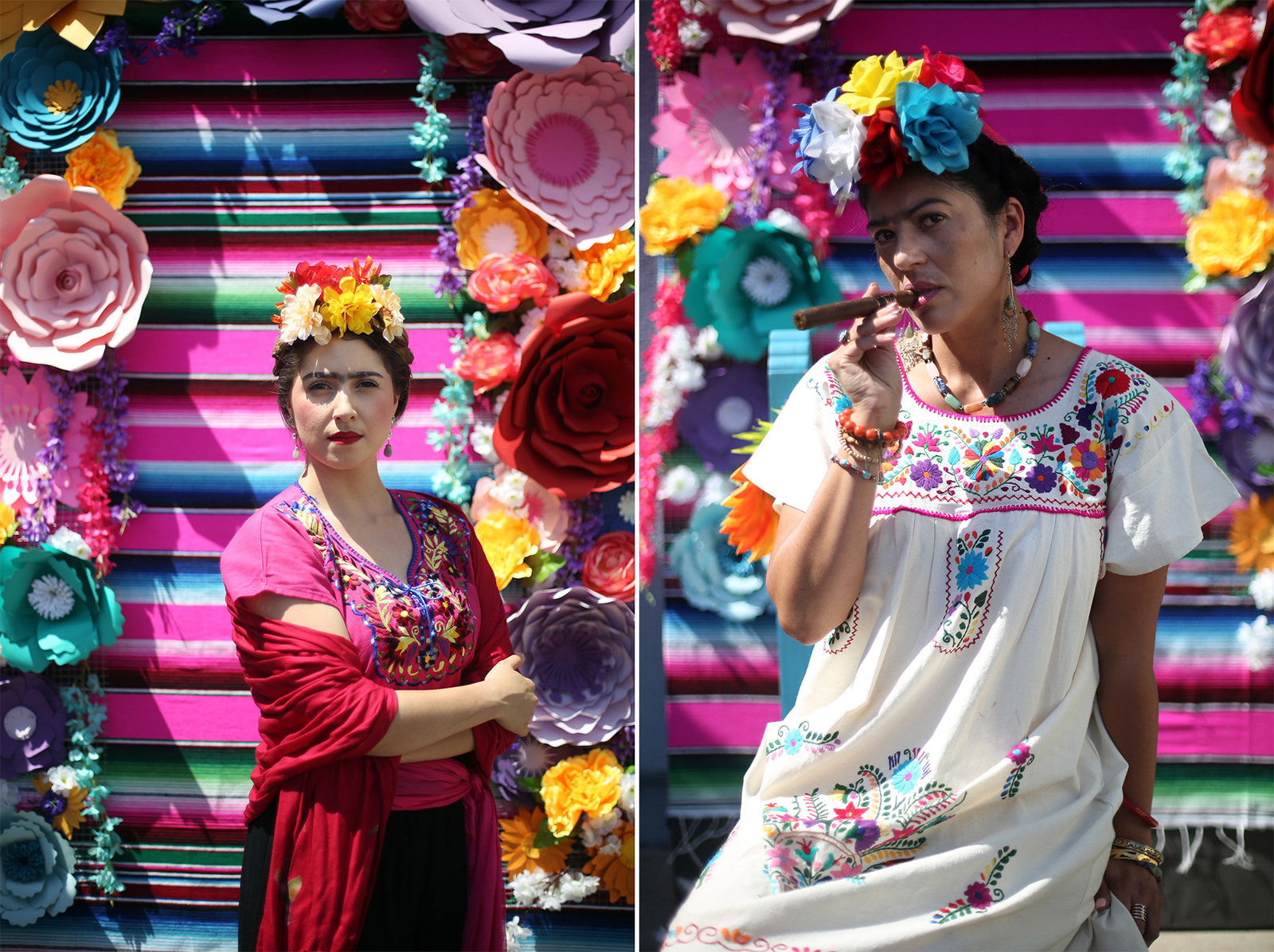 "Frida stands up for what she believes. She is powerful and nobody could stop her." —Lorena Mejorado
"It's the power she had in the 1950s to be brave enough to step out of everything female and to embrace her sexuality." —Fabiola Medina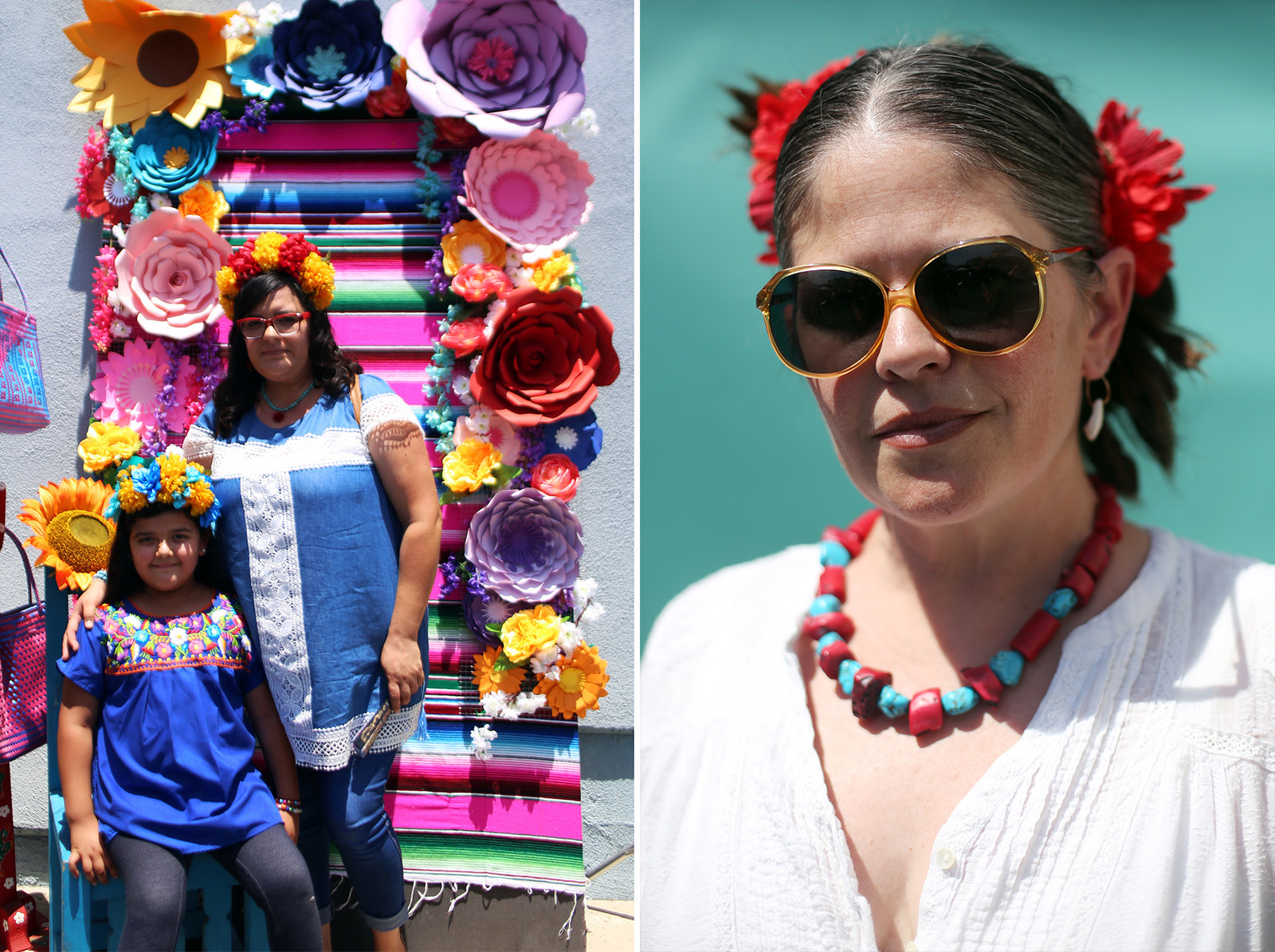 "She's a Mexican icon that I want to teach my daughter about. Even though she had her leg amputated, she was able to do so much." —Jessica Garcia with her daughter Emily Garcia
"I feel that Frida was me in a past life." —Queene Hippolyte
Photographer Dania Maxwell contributed reporting to this story.