At least three people died after devastating wildfires tore through the Portuguese island of Madeira, authorities said Wednesday.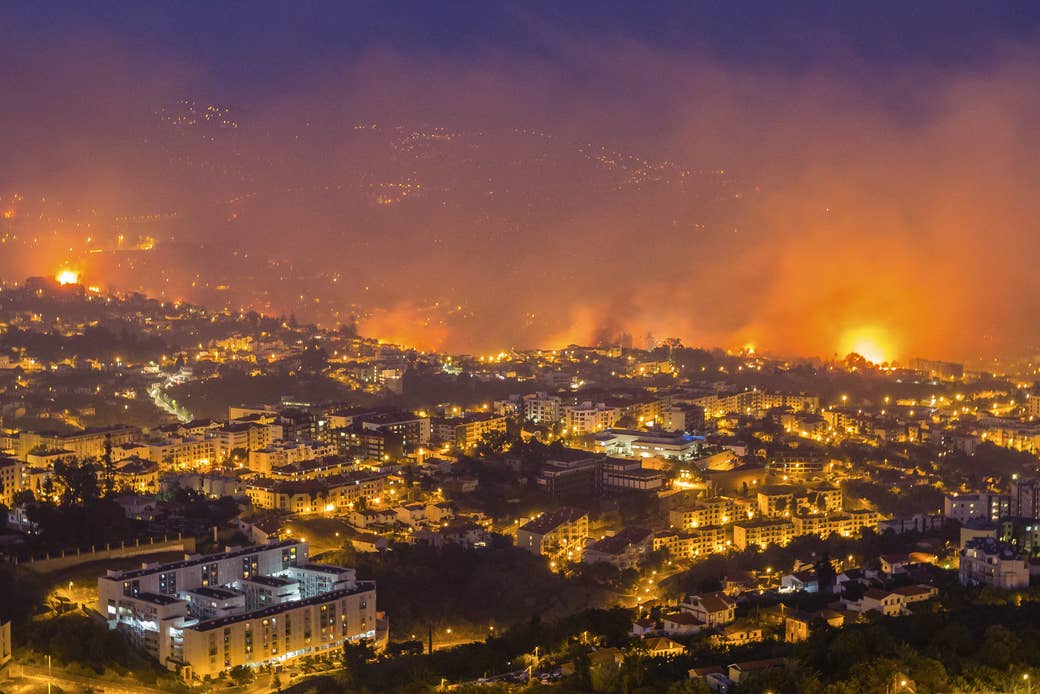 The forest fires spread to the island capital, Funchal, a major tourist destination. Some 1,000 people, including tourists and residents, have been evacuated across the island, Reuters reported.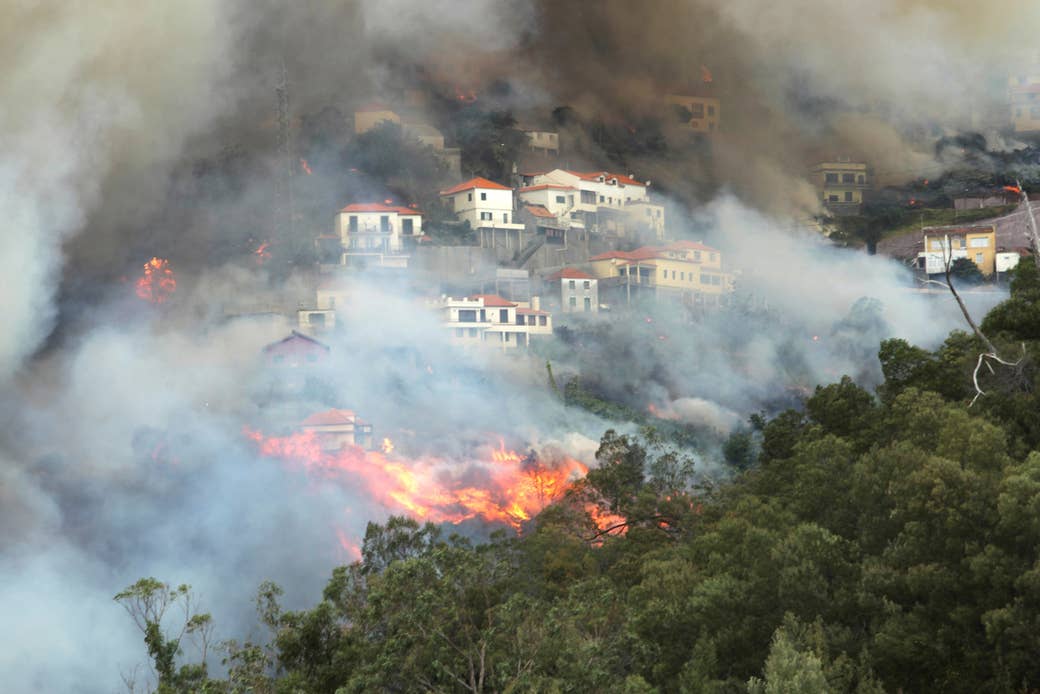 The island has been experiencing an intense summer heatwave and the fires have been exacerbated by strong winds, according to officials.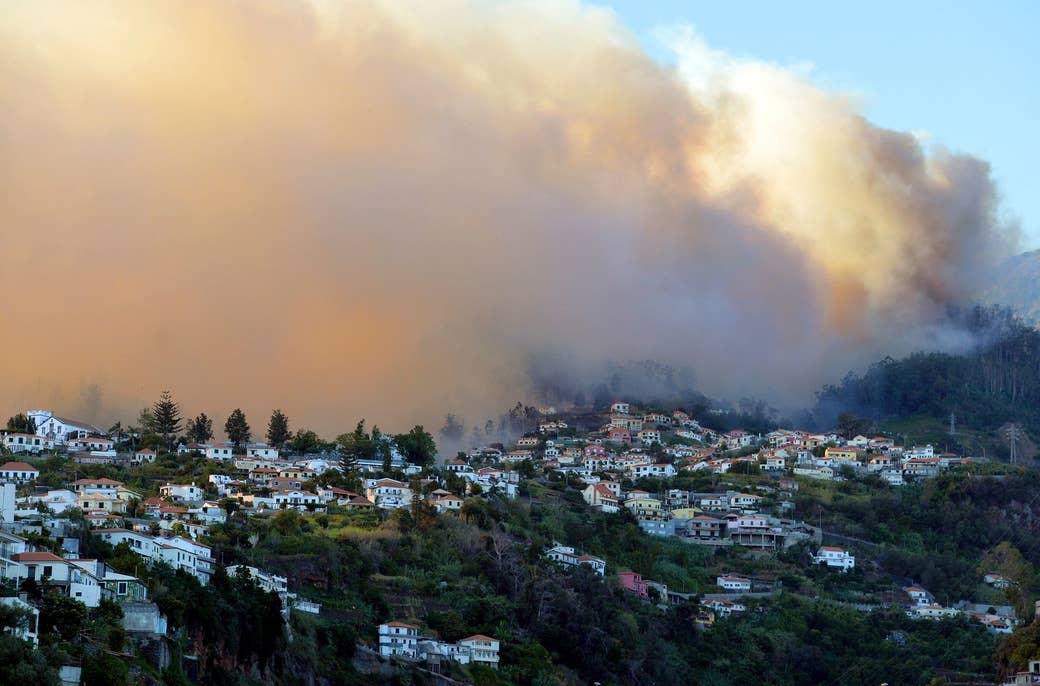 Online, the hashtag #PrayForPortugal started trending as images of thick smoke rose from people's homes. Many people expressed solidarity with those affected and praised the thousands of firefighters who were dealing with the blaze.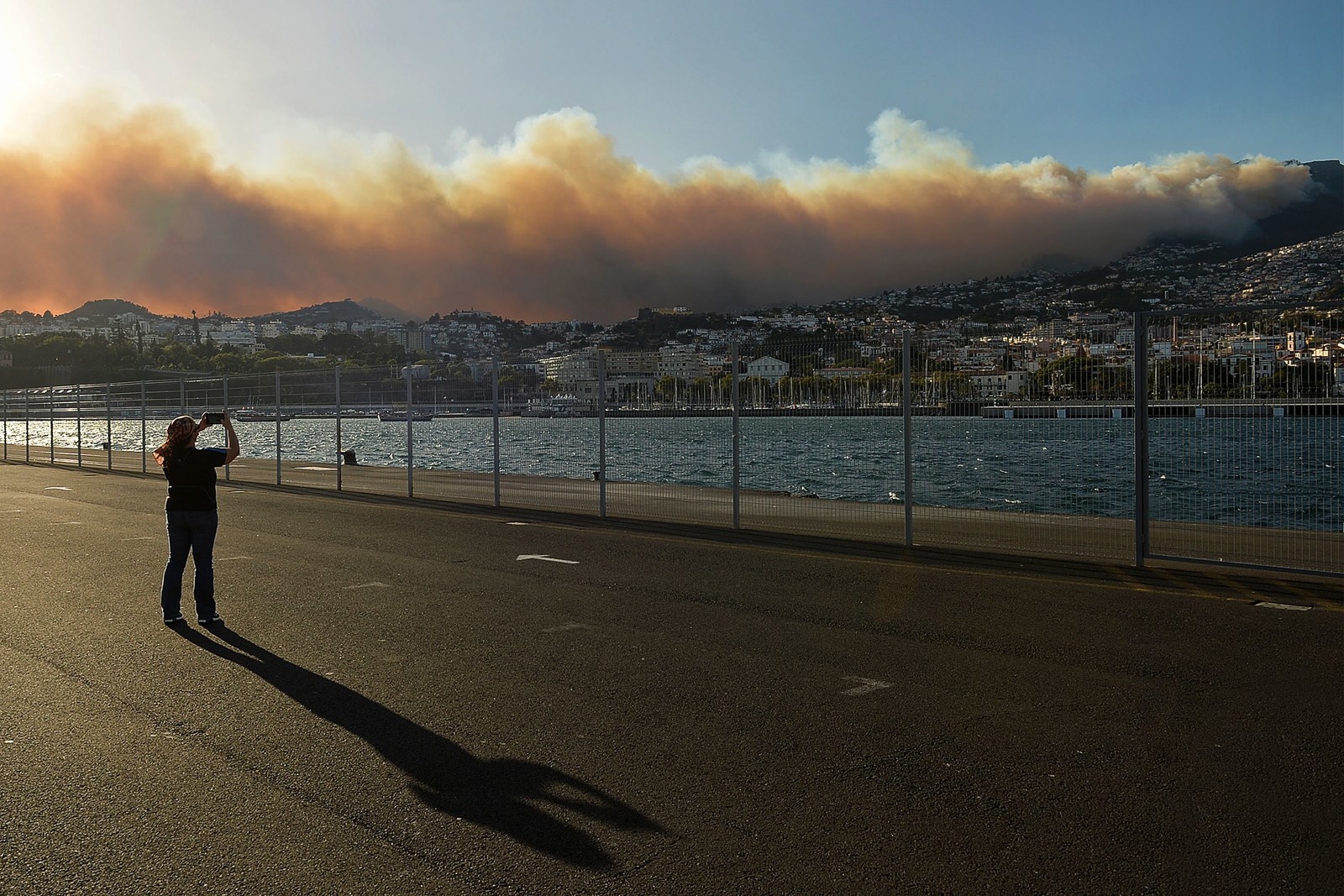 Fires have also hit the northern Portuguese mainland, closing major highways and destroying homes. This picture shows damage in near Agueda, in the coastal Aveiro region.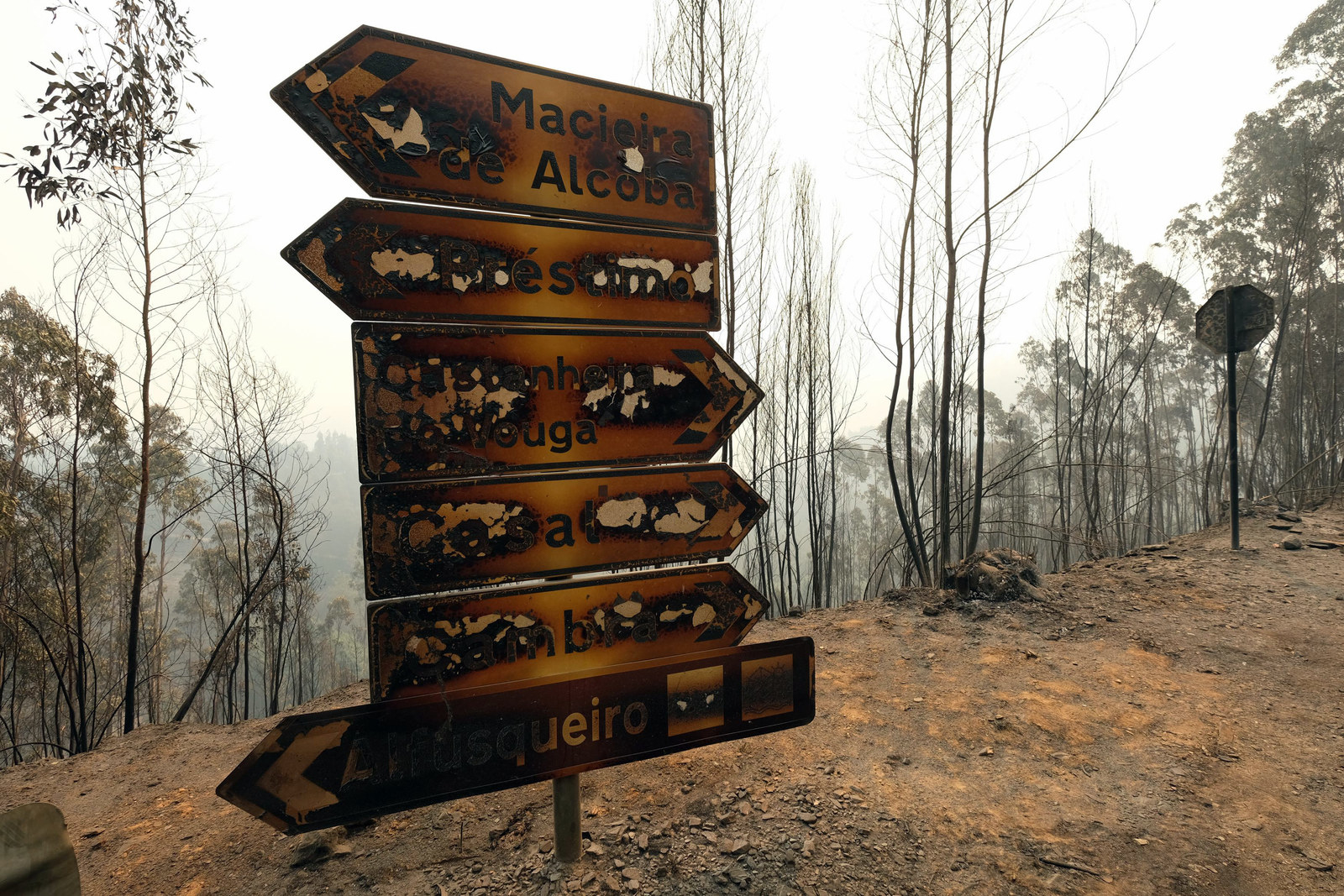 In a news conference on Wednesday, Madeira's regional governor, Miguel Albuquerque, said 80 people had been hospitalized with smoke inhalation and burn wounds and two people were in a serious condition, Reuters reported.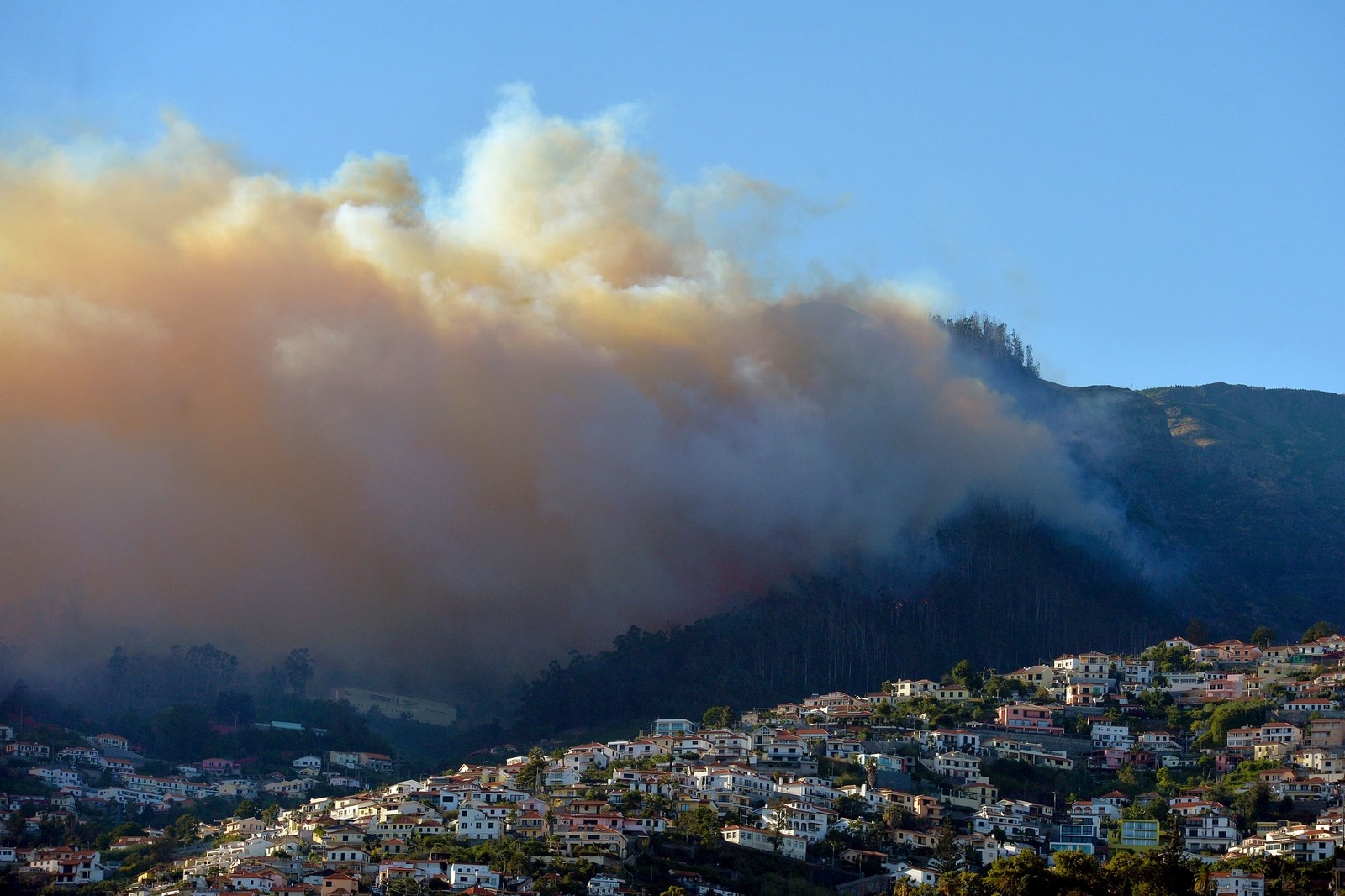 Albuquerque added that all three who died were Madeira residents. Another person was still missing, he said.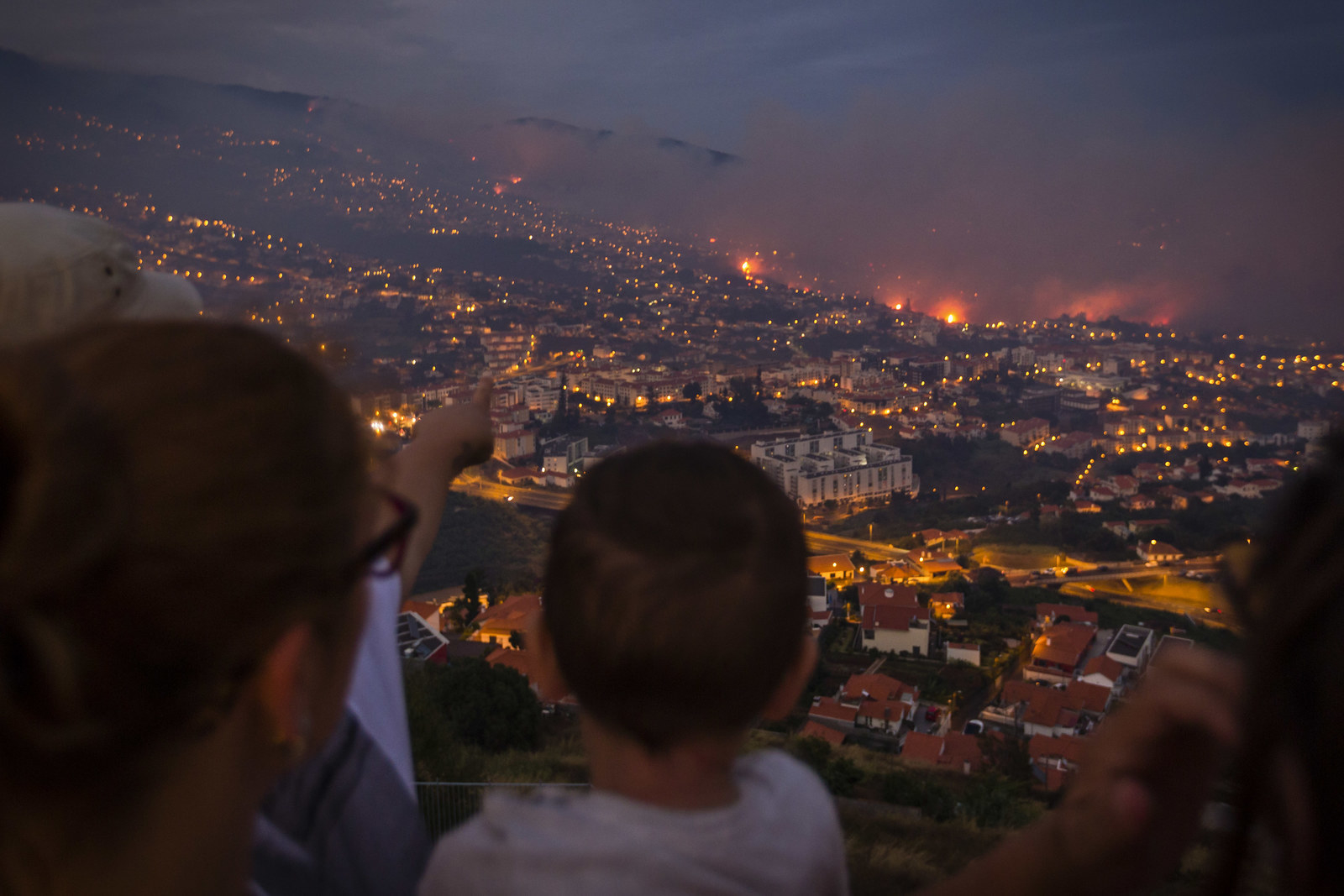 Fire officials said the hilly terrain and thick woodland in Madeira — located off the coast of Northwest Africa — had made tackling the flames hard, according to the Press Association.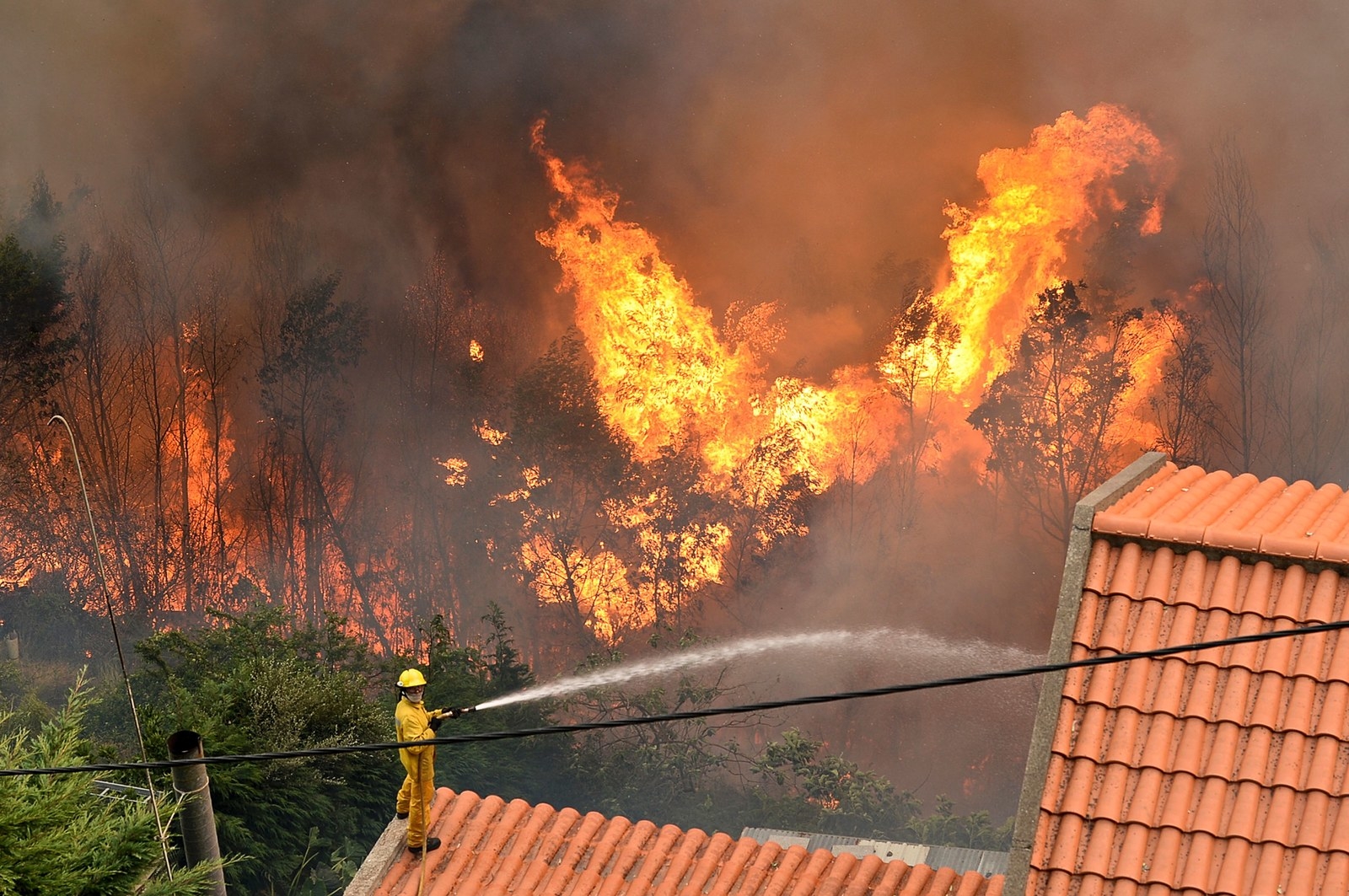 Buildings evacuated on the island include a hospital with 200 patients and staff, while a five-star hotel and about 40 homes in the hills over Funchal were destroyed.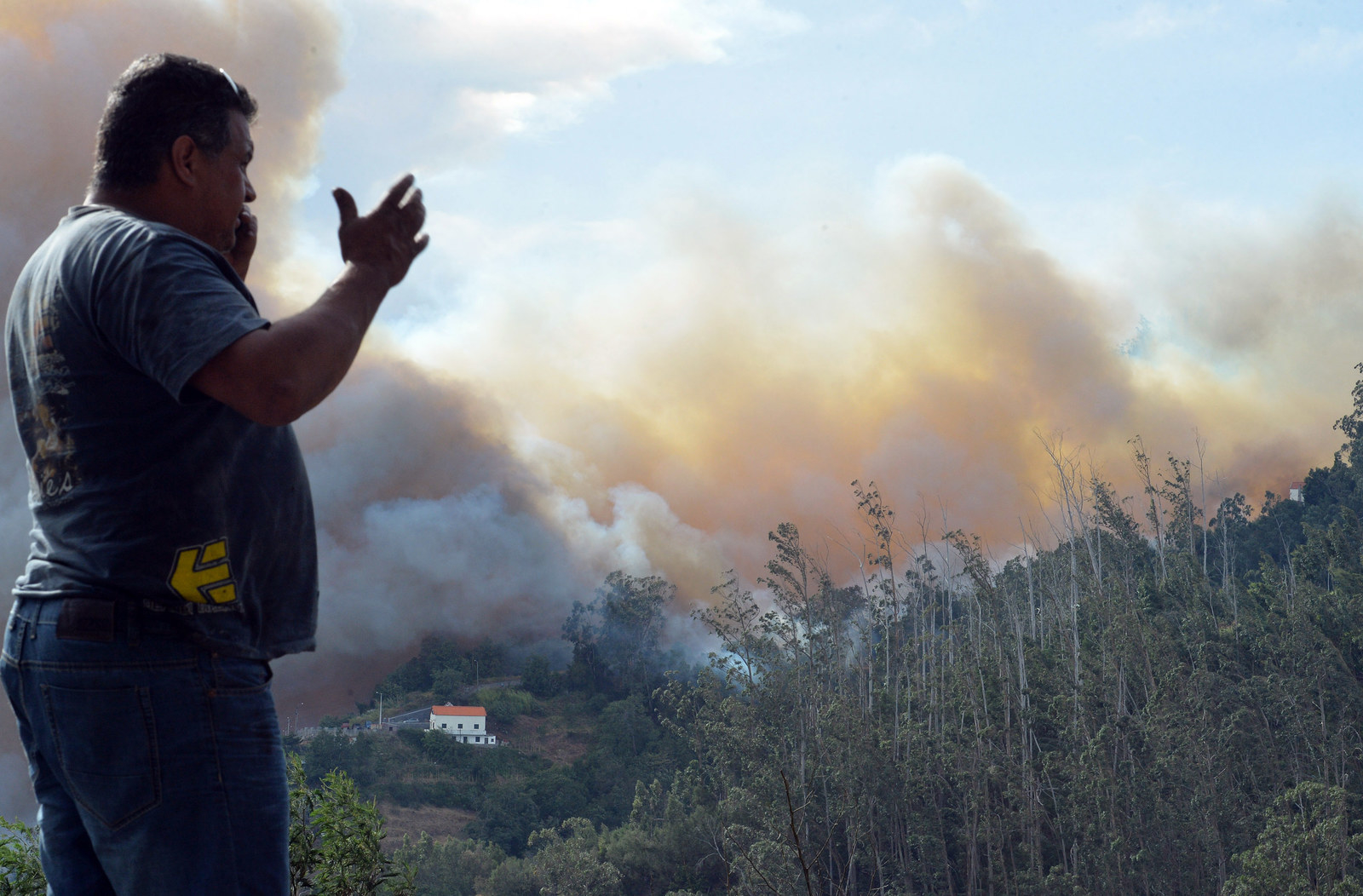 Eight firefighters have received medical treatment, and police have arrested one man on suspicion of staring a fire.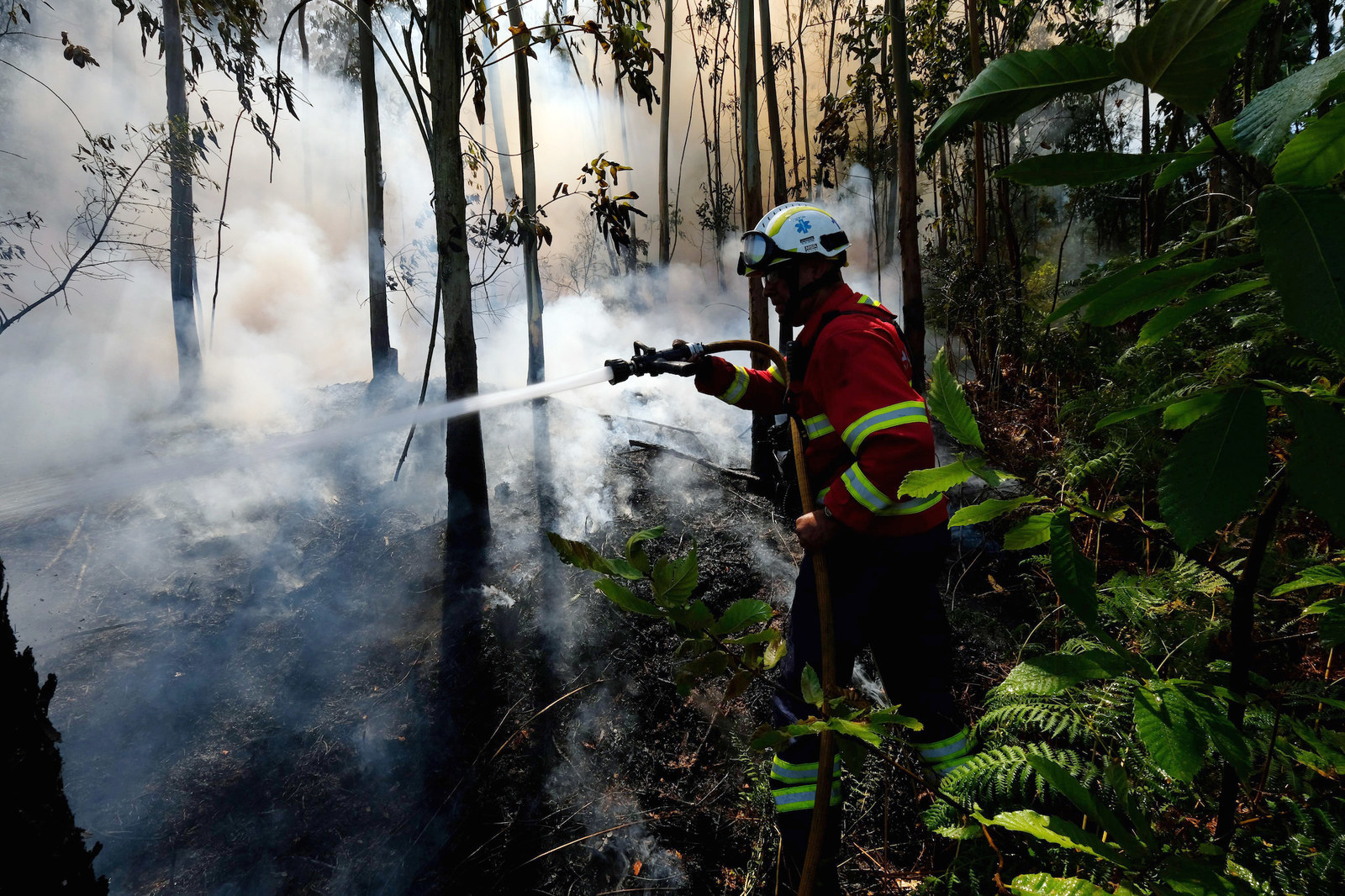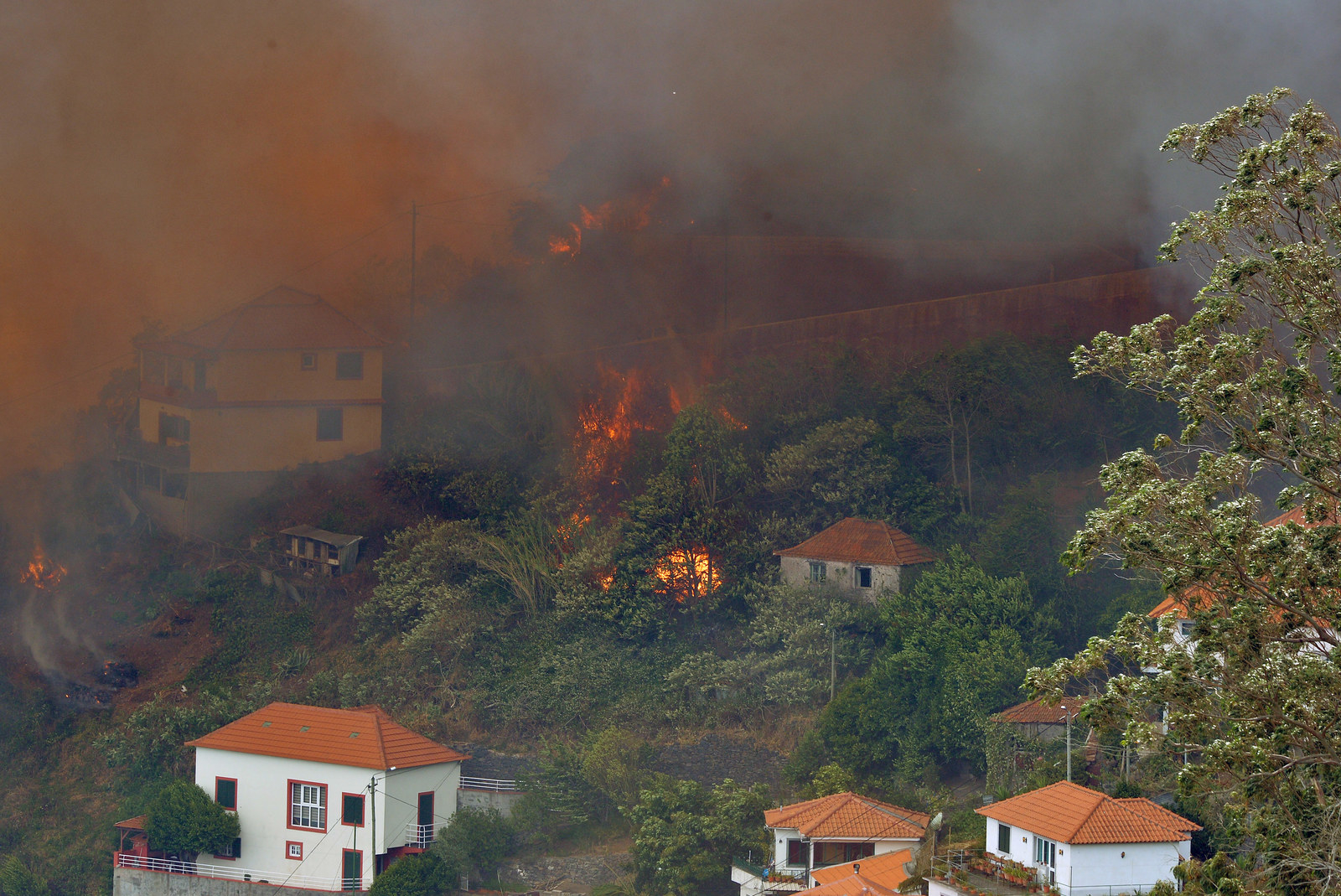 Locals reportedly used garden hoses and buckets of water in a frantic attempt to keep away the flames from their homes as high winds caused embers to fly across roads.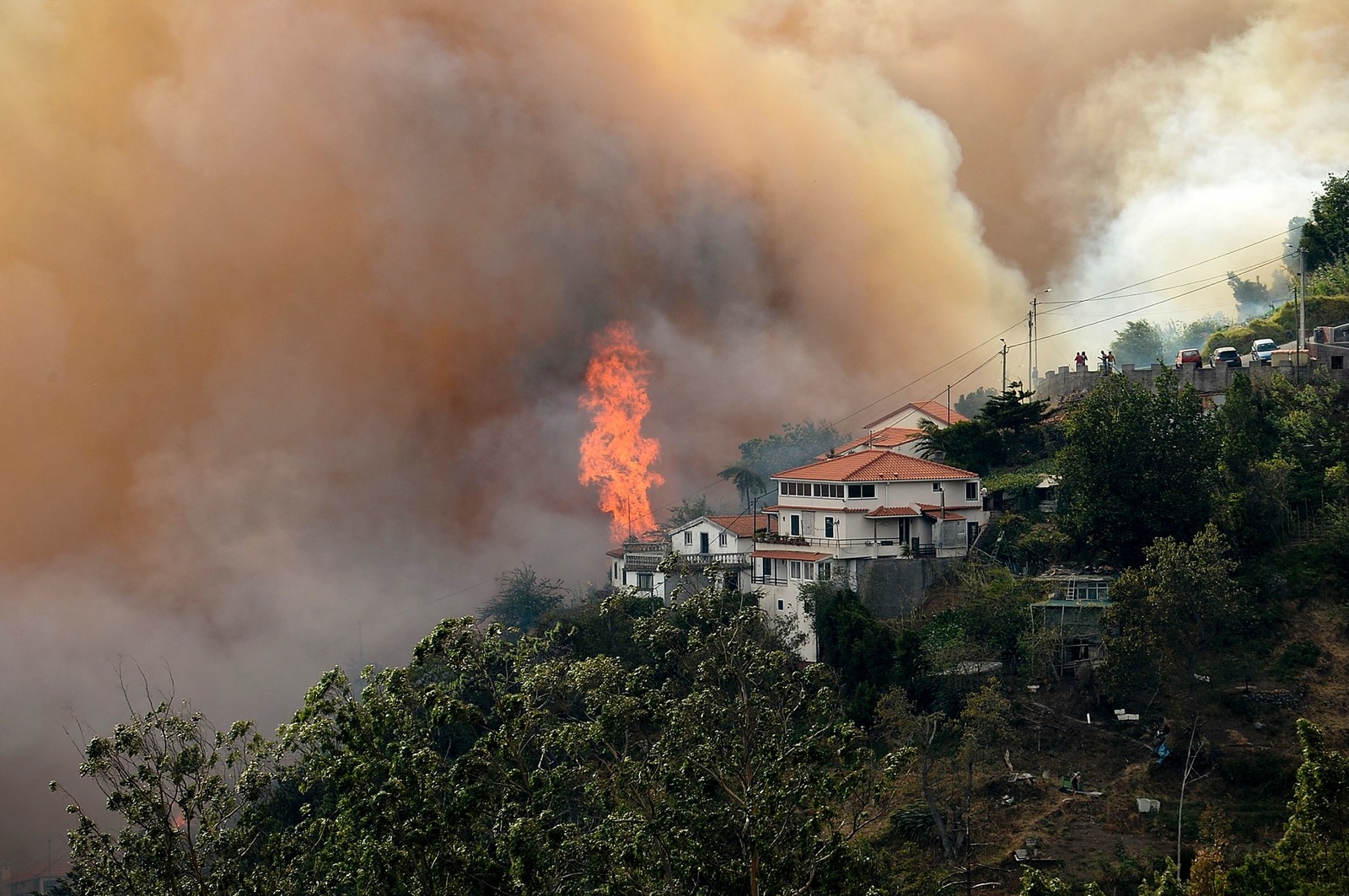 Governor Albuquerque said the fires around Funchal were largely under control by Wednesday morning but others continued to rage elsewhere on the island.