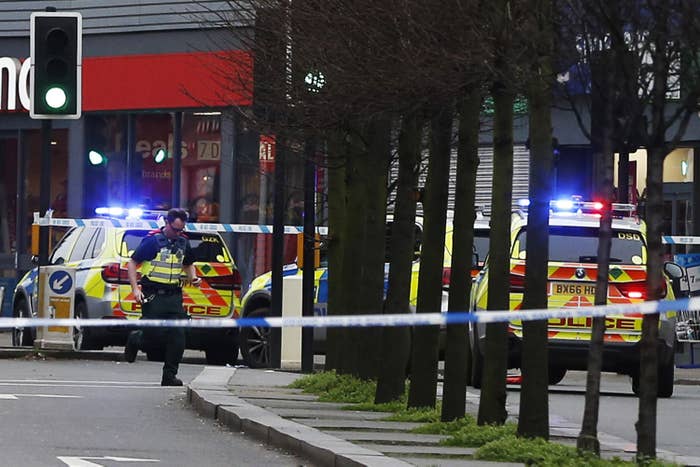 London police officers shot and killed a man after three people were injured in a "terrorist-related" incident Sunday, according to the Metropolitan Police department.

The attacker, who has now been named by police as Sudesh Amman, 20, was found with a device strapped to his body that police later identified as a hoax bomb. Amman was pronounced dead around 2 p.m. local time after the incident in Streatham, south London.
Armed officers working on counterterrorism were nearby at the time of the stabbing and responded immediately. Amman was under active police surveillance at the time of the attack and had been released from prison about a week ago after serving half of his sentence of three years and four months for terror offenses.
Three people were treated at the scene and then taken to the hospital, according to a statement from the London Ambulance Service. Two of the victims had sustained wounds from stabbing, and another person was injured by glass that was shattered when police opened fire on the suspect, police wrote in a statement. The victims' injuries are not considered to be life-threatening.
Scotland Yard said officers were searching addresses in the surrounding area and Bishop's Stortford, Hertfordshire.
"No arrests have been made and inquiries continue at pace," the Metropolitan Police said.
Ambulances and police crowded Streatham High Road, a busy shopping street, according to witnesses on Twitter.
"Terrorists seek to divide us and to destroy our way of life — here in London we will never let them succeed," said Sadiq Khan, mayor of London, in a statement about the incident.
"Thank you to all emergency services responding to the incident in Streatham, which the police have now declared as terrorism-related," UK Prime Minister Boris Johnson said in a tweet. "My thoughts are with the injured and all those affected."

Johnson also said the government would announce further plans for "fundamental changes to the system dealing with those convicted of terrorism offences," on Monday.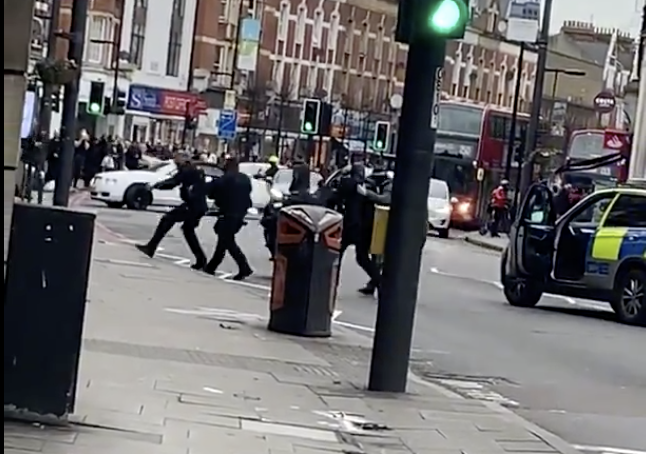 One video captures what appears to be a dead body lying on the sidewalk of the street. In the video, the body is approached by several officers who exited a police car holding guns.
Police are investigating the incident and have asked the public to submit any imagery or video footage of the incident, although people are advised to use common sense and restraint in circulating pictures and videos of this incident — including images of the officers involved and of the victims. Police also believe that it is an Islamist-related terror attack.
Sunday's incident took place just two months after police shot and killed a man who carried out a stabbing terror attack while also wearing a hoax explosive device on the London Bridge. Two people died of the injuries they suffered from the incident in late November.