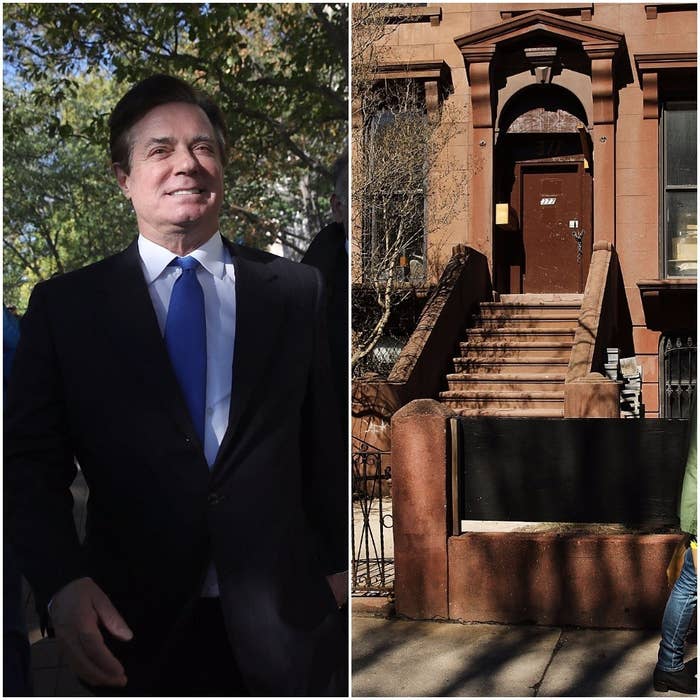 President Trump's former campaign chairman was charged with being paid tens of millions of dollars for doing political work in Ukraine — and then laundering more than $18 million of it in offshore accounts.
Paul Manafort "used his hidden overseas wealth to enjoy a lavish lifestyle in the United States, without paying taxes on that income. Manafort, without reporting the income to his tax preparer or the United States, spent millions of dollars on luxury goods and services for himself and his extended family through payments wired from offshore nominee accounts to United States vendors," the indictment, unsealed Monday, read.
"Manafort also used these offshore accounts to purchase multi-million dollar properties in the United States" and "pay for his personal expenses, including his mortgage, children's tuition, and interior decorating of his Virginia residence," the indictment, which came about as special counsel Robert Mueller investigates Russian interference in the 2016 election, read. (Manafort and Gates pleaded not guilty on Monday, and Manafort's lawyer called some of the charges "ridiculous.")
Mueller lists 215 expenditures, which include payments of $1.034 million to antique rug stores, $1.37 million worth of shopping sprees at clothing stores based in New York and Beverly Hills, and tens of thousands of dollars on luxury vehicle companies Range Rover and Mercedes-Benz.
The list also includes more than $6.4 million in real estate and more than $8.2 million worth of landscaping, housekeeping, and other home improvements. (Manafort owns a $3.6 million Brooklyn brownstone, a Hamptons beach home, and a $1.8 Virginia residence.)
Manafort and his business partner, Richard Gates, who was also indicted, allegedly used entities they owned or controlled to make wire transfers from overseas — most of which were located in Cyprus — to pay for the goods at US-based companies.
The graphic below is a breakdown of all the expenditures detailed in the indictment, and some timeline points in italics. Each bubble is an individual expenditure, and you can mouse over or tap on each for details. Similar expenditures are grouped by color: