President Obama's Trade Agenda Bombs In The House
Nancy Pelosi goes against the president, and the Democratic caucus goes with her.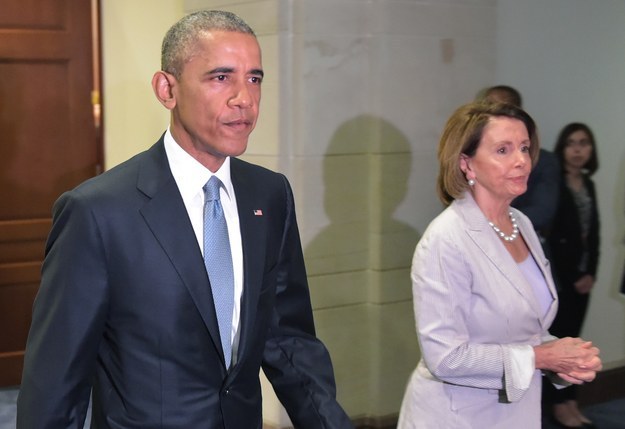 Democrats on Capitol Hill dealt President Obama an enormous blow Friday, voting down a key part of his trade agenda, one of his priorities in his second term as president.
House Democrats rejected a jobs-focused provision that was seen as a necessary compromise to pass the bigger parts of Obama's trade agenda: first, "fast-track authority," which would give him more negotiating powers on trade deals, and then the Trans-Pacific Partnership, the deal the Obama administration has been negotiating with Asian countries.
Earlier in the day, House Minority Leader Nancy Pelosi said Friday that she opposes fast-tracking trade legislation — even after Obama appeared on Capitol Hill to convince Democrats.
"I think today we have the opportunity to slow down," Pelosi said. "Whatever the deal is with other countries, we want a better deal for America's workers."
After a lengthy floor speech outlining her opposition to the trade bills before the House, Pelosi said, "For these and other reasons, I will be voting today to slow down the fast track, to get a better deal for the American people. Bigger paychecks, better infrastructure, help the American people fulfill the American dream."
White House Press Secretary Josh Earnest called the vote another "procedural snafu," in reference to an answer he gave a month ago when the Senate voted down trade legislation.
"We're going to continue to make an aggressive case, to all the House Democrats, including Leader Pelosi, about why it's important for them to support Trade Adjustment Assistance," Earnest said.