At a CNN town hall in Iowa Monday night, Democratic presidential candidate Martin O'Malley made his final pitch to Iowa voters a week before the caucuses.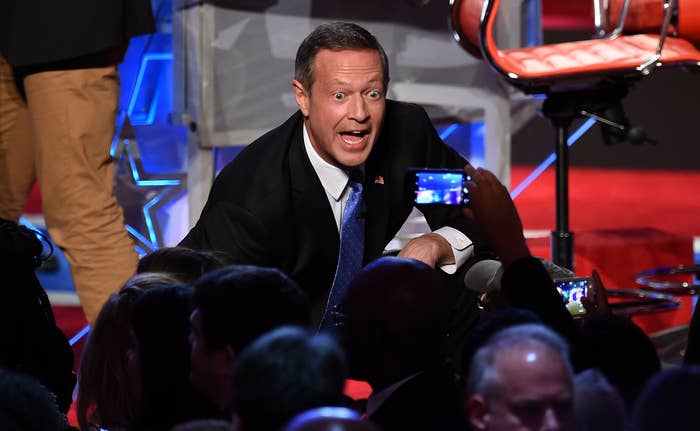 Speaking about the U.S. economy, O'Malley offered this deep thought: "We're the only species on the planet without full employment"
CNN
But some were perplexed by O'Malley's comment. Are humans the only species without full employment?
What about this cat?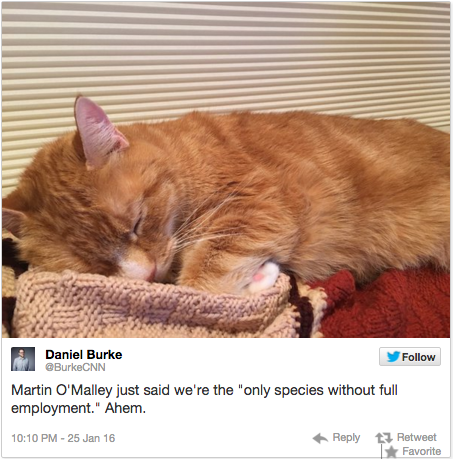 Or these pigeons?
What about sloths? Or poodles?
Or all these animal emojis?
Where do these species work, Martin O'Malley?