Marco Rubio Argues Uber Turns Students Into Free Market Conservatives
The Florida senator and part-time political science professor writes in his new book that the popular ride-hailing app turned his progressive students into antiregulatory activists.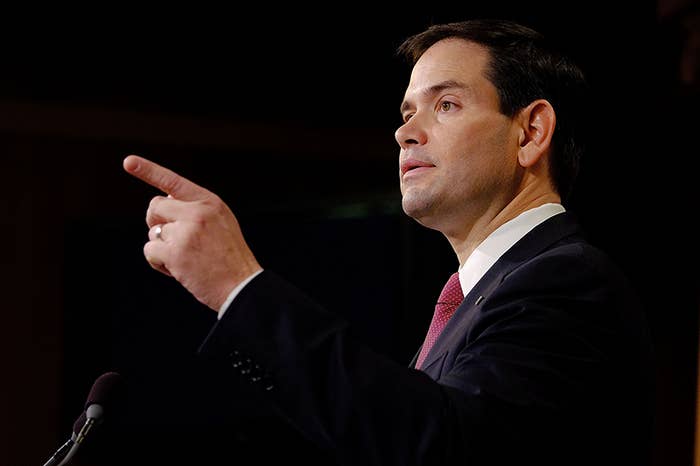 Sen. Marco Rubio says the secret to turning college students into Republicans is Uber.
In a chapter titled "Making America Safe for Uber," Rubio, who teaches a course on Florida politics at Florida International University in Miami, describes how he explained to his students why Uber was not available in Miami and in the process turned them into "anti-regulatory activists."
"The students in my class were genuinely intrigued by this innovative service and wondered why they didn't have it in Miami. I explained to them that it was because of regulations created by government," he writes in American Dreams: Restoring Economic Opportunity for Everyone.
"In Miami, for example, there was a government-created cap on the number of sedan medallions allowed in the city. That regulation effectively shut out any competition to the existing car service companies — competition like Uber."
Republican politicians have hailed Uber as a triumph of free-market competition, but the company has faced regulatory challenges in major cities, in part a result of backlash from the taxicab industry.
Rubio goes on to write how the change he saw in his students "was another one of those times when my students surprised me."
"As my progressive young students listened to me explain why government was preventing them from using their cell phones to get home from the bars on Saturday night, I could see their minds change," he writes.
"Before I knew it, I was talking to a bunch of 20- and 21-year-old anti-regulatory activists."