Maine Gov. Paul LePage addressed his controversial comments on drug traffickers in his state during a news conference on Friday, saying his only "slip-up" was calling Maine women "white women."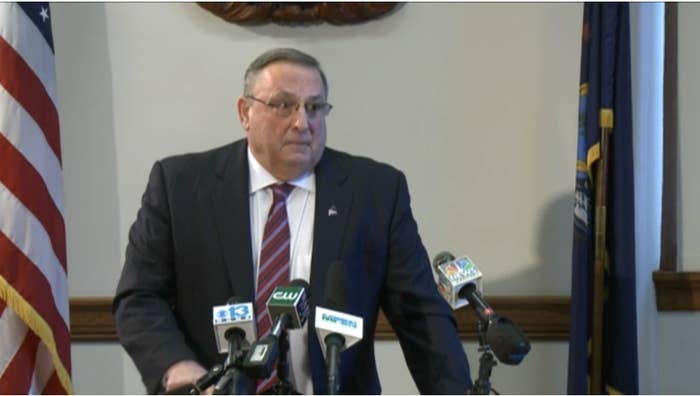 "I spent an hour and 15 minutes talking to the people in Richmond the other night about some of the problems in Maine," LePage said. "In that whole time — many of you were there — that whole time, I made one slip-up, I made one word of slip-up. I may have made many slip-ups. I was going impromptu, and my brain didn't catch up to my mouth."
LePage continued, "Instead of saying 'Maine women' I said 'white women,' and I'm not going to apologize to the Maine women for that. Because if you go to Maine, you'll see that we're essentially 95% white."
Later in the news conference, LePage said, "If I slipped up and used the wrong word, I apologize to all the Maine women."
When asked by a reporter at the news conference whether he would apologize to the black community, LePage said, "I never said anything about white or black on traffickers."
"Your comment is inappropriate because I didn't say anything about black."
Pressed by the reporter about his use of the names D-Money, Smoothie, and Shifty, LePage responded, "Yeah, what are they, black? I don't know who they are, I just read the names."
"I get a report, and they're saying his street name 'D-Money,' street name 'Smoothie.' I don't know where they're from," LePage added. "I know where they're from, I don't know if they're white, black, Asian, I don't know."
LePage blamed "adversarial" bloggers in Maine for pushing the story.
"Folks, you are in the back pocket of Maine bloggers. Shame on you. Shame, shame, shame," LePage said, scolding reporters in the room. "I find that appalling."
LePage went on a racially charged rant Wednesday night at a town hall event on heroin in the state, singling out traffickers from New York and Connecticut with names like "D-Money, Smoothie, Shifty" who enter his state and impregnate "young white" girls.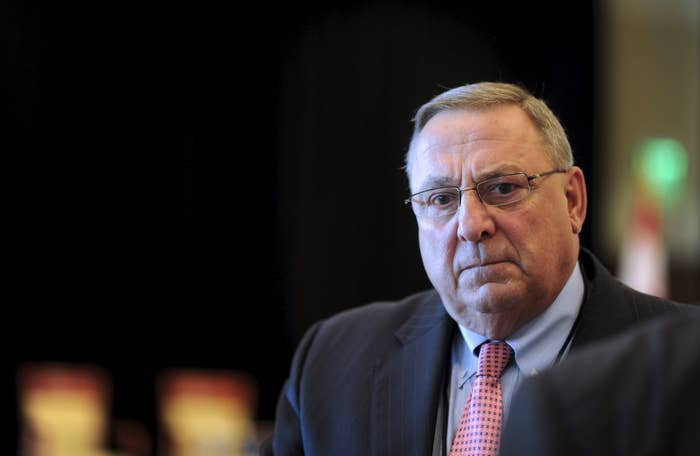 "The traffickers, these aren't people who take drugs. These are guys by the name D-Money, Smoothie, Shifty," LePage, a Republican, said. "These type of guys that come from Connecticut and New York. They come up here, they sell their heroin, then they go back home."
"Incidentally, half the time they impregnate a young white girl before they leave," he added. "Which is the real sad thing, because then we have another issue that we have to deal with down the road."
In a statement, the governor's spokesperson said LePage was not talking about race, adding that "race is irrelevant."
In July of last year, LePage endorsed New Jersey Gov. Chris Christie's candidacy for the Republican Party's presidential nomination. A Christie spokesperson did not immediately respond to a request for comment.