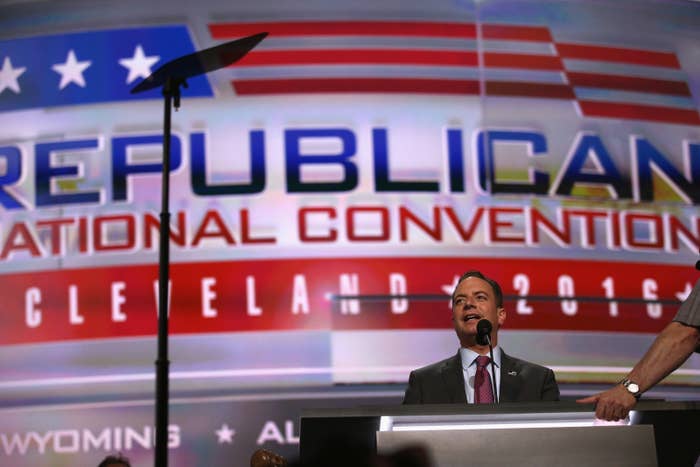 Although former president Bill Clinton's sexual misconduct will reportedly be on display at Donald Trump's Republican National Convention in Cleveland this week, the woman who accused him of rape, Juanita Broaddrick, will not be in attendance.
Some Republicans gathered in Cleveland said they'd heard that Broaddrick would appear at Trump's convention, but Broaddrick told BuzzFeed News in an email that she wouldn't be attending and that she hadn't been asked to attend.
"Just a rumor," she wrote.
In 1999, Broaddrick went public with her accusations that Clinton had sexually assaulted her in a hotel room in Little Rock, Arkansas in 1978. Trump has made Clinton's sexual misconduct an issue throughout the campaign as a way to counter the attack that he is anti-women.
"She's married to a man who was the worst abuser of women in the history of politics," Trump said in May. "She's married to a man who hurt many women."
Trump released an ad on Instagram, also in May, that featured Broaddrick's allegations against Clinton.